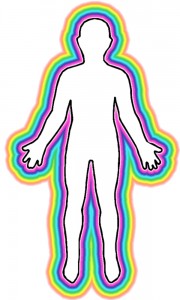 The first part of the annual 3-month retreat has started at IMS (Insight Meditation Society in Barre, MA) and I have to admit I'm feeling a bit wistful. This time last year I was there and I remember the excitement, the curiosity, the sense of embarking on an important inner journey. So last night I started listening to this year's talks, which are now beginning to appear on Dharma Seed. (Click here.)
If you don't have time to listen to them all (smile), you might consider just listening to the Opening Morning Instructions given by Joseph Goldstein. The instructions are similar to the ones he gave last year — offering an Open Awareness technique, using this line from the refrain in the Satipatthana Sutta: 
Mindfulness that "there is a body" is established in him to the extent necessary for bare knowledge and continuous mindfulness. 
Don't be put off by the length of the "tape," which runs just under 43 minutes. Joseph's instructions are given during the first 10 minutes. The rest of the tape is silence. (Click here.)