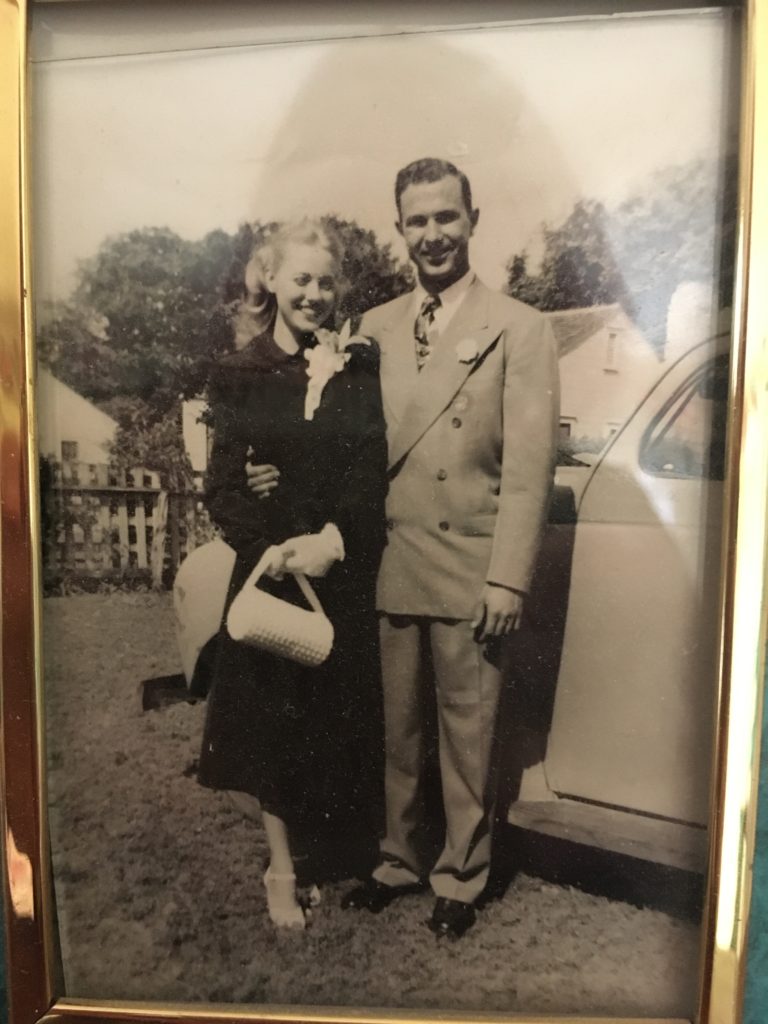 I'm spending more and more of my time these days helping my dad (who is 93) take care of my mom (who is 90 and has dementia). It's not fun. But I don't mind.
There are gifts. Such as running across this old photo, taken of them on their wedding day — May 16, 1948.
I think they must still look like this to each other.
How lovely is that!