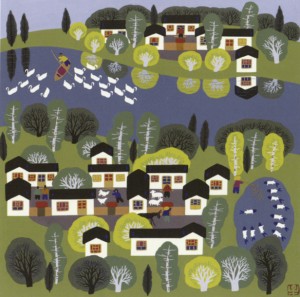 I'll be away, visiting with family in Door County, Wisconsin, until Wednesday, August 7. So until then, I leave you with this quote from Tibetan master, Nyoshul Khenpo Rinpoche:
I would like to pass on one little bit of advice I give to everyone.
Relax.
Just relax.
Be nice to each other.
As you go through your life, simply be kind to people.
Try to help them rather than hurt them.
Try to get along with them rather than fall out with them.
With that, I leave you, and with all my very best wishes.
(image from: Summer Day, watercolor by Chen Lian Zing)