Of course it's not perfect. There are mosquitos, for one thing. And the toilet paper is scratchy. And you can forget about ice. But I love being in Italy. I love the food, of course. And the scenery. I love the light and the art and everything else that all the millions of tourists also love about Italy…..even though I don't love the tourists…which, of course, is part of being a tourist!
What can you do.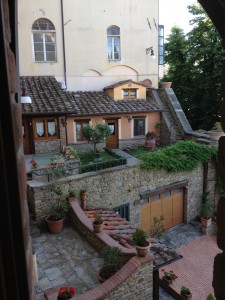 Here's where I stayed.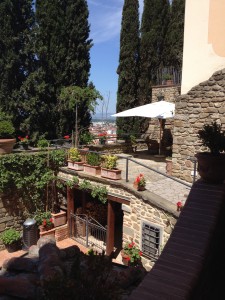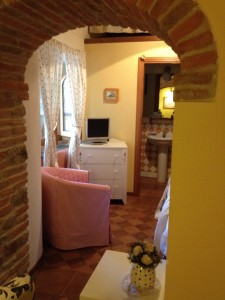 Here's my room.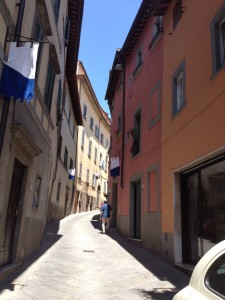 Here's the neighborhood.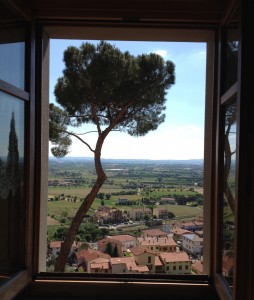 Here's the the view.