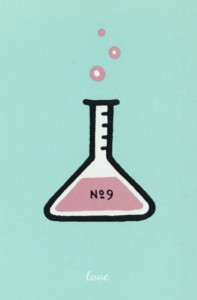 At the Metta Retreat I sat with Sylvia Boorstein many years ago, she told a story about learning the practice from Sharon Salzberg. The first thing Sharon had her do was to memorize the traditional "Benefits of Metta" which goes like this:
People who practice Metta,
Sleep peacefully,
Wake peacefully,
Dream peaceful dreams.
People love them,
Angels love them,
Angels will protect them.
Poisons and weapons and fire don't harm them.
Their faces are clear.
Their minds are serene.
They die unconfused.
And when they die, their rebirth is in heavenly realms. 
At the retreat, Sylvia had each of us consider which of these benefits we most wanted for ourselves. If she had asked us to say publicly which one we had chosen, I probably would have said: "their minds are serene." But the truth is, I really wanted: "people love them." I smile when I think of that now, but back then I had the idea that since I didn't have a romantic partner, I didn't have love.
I have been practicing Metta for several years, and I guess you could say it has "worked," because although I still don't have a romantic partner, I certainly don't feel that I don't have love.
Maplewood Metta meets tonight and every Tuesday night. It's a small group, but very, very sweet. We read the Metta Sutta, then sit for 30 minutes, then share whatever is on our mind. It's really a pleasure and I'd love for more people to attend.
Where: Jon Yaffe's house in Maplewood. Contact him here for the address.
When: Every Tuesday, 6:30 to 7:30 pm  
I hope to see you there.
(image: Q-cards)