And now for something entirely different…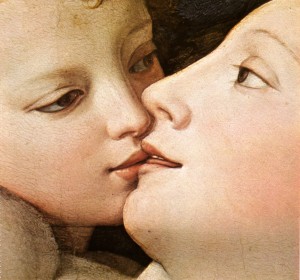 I was getting ready for last night's Hi-Pointe Sitting Group, looking for something "pithy-yet-inspirational" to read aloud, and ran across this excerpt from Against the Stream, by Noah Levine (which was not at all right for last night's sit, but which stayed with me, partly I think because Relationships and Sexuality are the topics for this month's DPP homework, but mostly because I haven't heard this subject talked about much in Dharma discussions, and certainly with not this much clarity.)
Here goes:
"While unconditional love can be nonattached, there is no such thing as unconditional relationship. When our love becomes sexual and thus relational, we impose certain conditions that are nonnegotiable.
"Fidelity, for example, and kindness and caring action–if these conditions aren't present, the relationship will be a source of more pain than pleasure and will surely end in a broken heart, fractured spirit, and fatigued mind.
"Of course, the conditions of relationship don't necessarily have to affect unconditional love, but most often when the container of loving sexual relationship is broken, the love itself is also somehow altered."
Exactly.
1 Comment