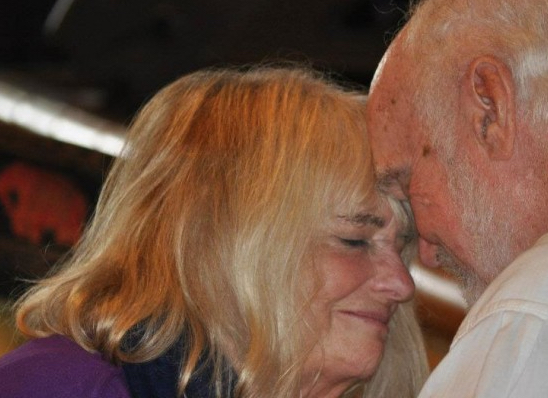 Last week Mirabai Bush led a really beautiful on-line guided meditation (only 17 minutes long) for a Facebook "Mindful Women Meditate" event, in which 3,000 people participated — including me!
Anyone who's spent any time at all around me (in person, or on this blog), already knows that being introduced to meditation by Mirabai totally opened my heart — an experience that I have come to understand and appreciate more and more over the years. (I know I'm not alone in having had this wide-heart-opening with Mirabai. The moderator of the Facebook session calls her the "Mother of Mindfulness.")
If you'd like a sense of what meditating with Mirabai can be like, come join her in that big, big room she talks about in this guided meditation — now posted on YouTube. (click here.)
Relax. Breath. Enjoy.
(The photo above is of Mirabai with Ram Dass at one of their annual Open Your Heart in Paradise retreats.)