Library: Deep Practice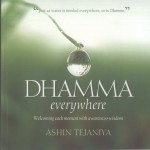 Dhamma Everywhere: Welcoming Each Moment with Awareness+Wisdom
by Sayadaw U Tejaniya
This book was given to all the students in Spirit Rock's Dedicated Practitioner Program. It's a collection of teachings from several sources that includes instruction, inspiration and explanation helpful to beginners as well as experienced practitioners. Read an excerpt here. Available free as a 116-page pdf here.

In the Buddha's Words: An Anthology of Discourses from the Pali Canon
by Bhikkhu Bodhi, forward by the Dalai Lama
This is one of two primary texts used for the Dedicate Practitioner Program through Spirit Rock. (The other is Bhikkhu Bodhi's translation of The Middle Length Discourses.)
The title might seem intimidating, but the text is not. It's written in very clear, straight-forward prose. Here's a sample: "Like other religious teachings, the Buddha's teaching originates as a response to the strains at the heart of the human condition. What distinguishes his teachings from other religious approaches to the human condition is the directness, thoroughness, and uncompromising realism with which he looks at these strains."

The Experience of Samadhi: An In-depth Exploration of Buddhist Meditation
by Richard Shankman 
This thoughtful and balanced guide to a broad range of teachings and views on samadhi (concentration) practice includes interviews with Jack Kornfield, Ajaan Thanissaro, Sharon Salzberg, Bhante Gunaratana, Christina Feldman, Leigh Brasington, Ajahn Brahmavamso and Pa Auk Sayadaw.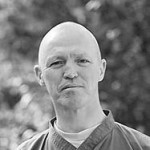 Kamma and the End of Kamma
by Ajahn Sucitto
This was given as a gift to everyone enrolled in the Dedicated Practitioner Program at Spirit Rock by a former DPP student, who had found it so helpful that she paid to have 100 copies shipped from the monastery in England, where it was published.
I've underlined almost every other sentence in the book! Here's a sample: "The way that cause and effect work is that even five minutes of not acting on or suppressing the present mind-state results in some kind of ease or diminution of pressure…..The most significant realization that comes from a five or ten minute break from aspects of being and becoming, is that things stop by themselves."
I believe it's currently out of print, but it's available free of charge as an 88-page pdf, which can be downloaded by clicking here.

Dancing with Life: Buddhist Insights for Finding Meaning and Joy in the Face of Suffering
by Phillip Moffitt
Two of our Kalyana Mitta (KM) groups are discussing this book. I read it when it first came out, and was impressed with the depth and clarity. Now I'm reading–and re-reading–it again. Not because it's hard to understand, but because there's just so much there.
Here's a sample from the introduction: "….life will move you with the rhythm and in the direction of its own unfolding, irregardless of your best intentions. Life dances and you must dance with it. This is the necessary price and mysterious gift of being incarnate–alive in a body."