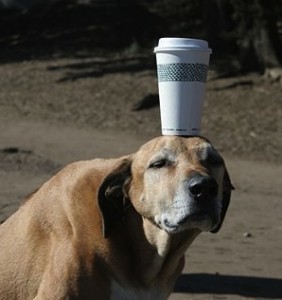 As I posted earlier, most of the talks from the retreat I just went to are only available for people who attended the retreat. But there are two that are publicly available….and on one of them….you can hear ME!
The talk starts with a guided meditation (led by Phillip Moffitt) and after about 30 minutes, he opens it up to questions. You can hear him directing someone to bring the microphone "to Jan," then you can hear me ask a question (not very articulately) about the instructions, which he answers….and then he says, "OK, now YOU guide ME."
Yikes!!!!
Where I had gotten confused was when he talked about "stillness," and I found that I was trying really hard to HOLD my mind still….which I couldn't do!….and then, when he answered my question, I understood that he wasn't suggesting I try to clamp down and MAKE it be still, but that I could just LET it be still. When I got that, the words that came to me were: just put it down.
So I used that phrase to guide Phillip, and he said — quite generously — that the way I had done it was "beautiful." Click here for the talk. To go right to the exchange, fast forward to about the 30 minute mark. (My "15 minutes of fame" only lasts about a minute or two.)