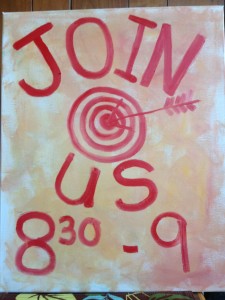 Hey, check out these cool signs Cindy made for the Sitting in the Park! practice sessions held every Saturday morning near the Farmer's Market in Tower Grove Park. We meet from 8:30 to 9:00 am  — weather permitting — from now through October. Look for the Tibetan prayer flags…and these signs!
There's no dharma talk. Just sitting.
It's very cool. (Even when it's hot.)
Join us!