As part of this month's DPP homework, we have been asked to read/recite the Buddha's teaching on kamma at the beginning, middle and end of each day…and to reflect on this in our meditation. (Kamma — or karma in Sanskrit — means "action.") Want to join me?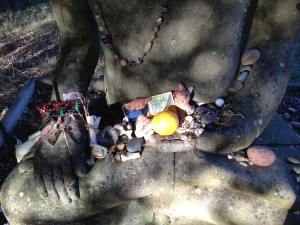 All beings are the owners of their actions,
heir to their actions,
born of their actions,
related through their actions,
and live dependent on their actions.
Whatever they may do,
for good or for ill,
to that they will fall heir.