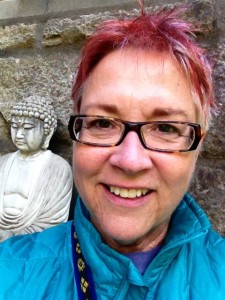 I'm back from the retreat with Mirabai and I have lots to share…but I think, for today, I'll save the words and just post a few pictures.
Here's me, outside the monastery, which as you can see, has had a few changes since it was built by Capuchin monks in the 1930s.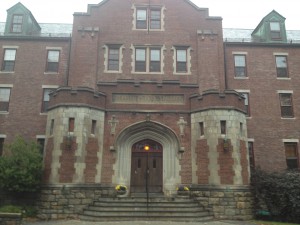 Here's the front door.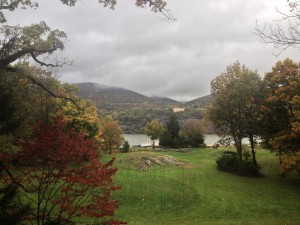 Here's what you see when you stand with your back to the door, looking out across the lawn to the Hudson River.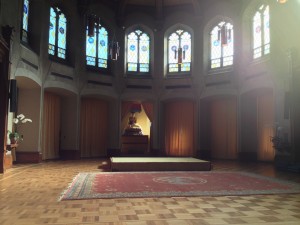 Here's part of the sanctuary, where we met every morning…with a gold Buddha!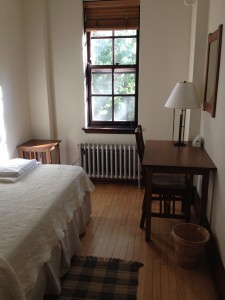 Here's my room.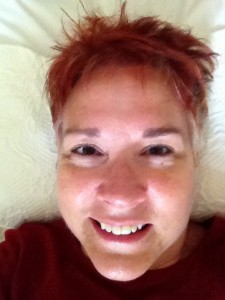 And here's me again. So happy to be there.