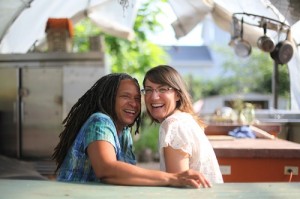 A plug today for my Fair Shares CCSA (Combined Community Supported Agriculture) and for their new partnership with Urban Buds: City Cut Flowers, which is owned and operated by Miranda Duschack (on the right) and Karen "Mimo" Davis. Together they grow specially cut flowers and keep honey bees on their one-acre urban farm in the Dutchtown neighborhood of St. Louis!
The flowers are grown without harmful chemicals and with the use of Integrated Pest Management techniques, cover crops, compost, minimal tillage, and drip irrigation. They are grown in the field, in a high tunnel, and in a heated glass greenhouse.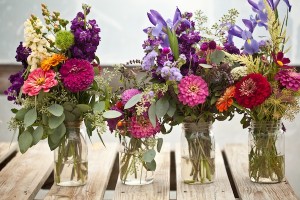 And….they're beautiful!
Tell Mother Earth you love her. Support local agriculture. And get yourself a bouquet!