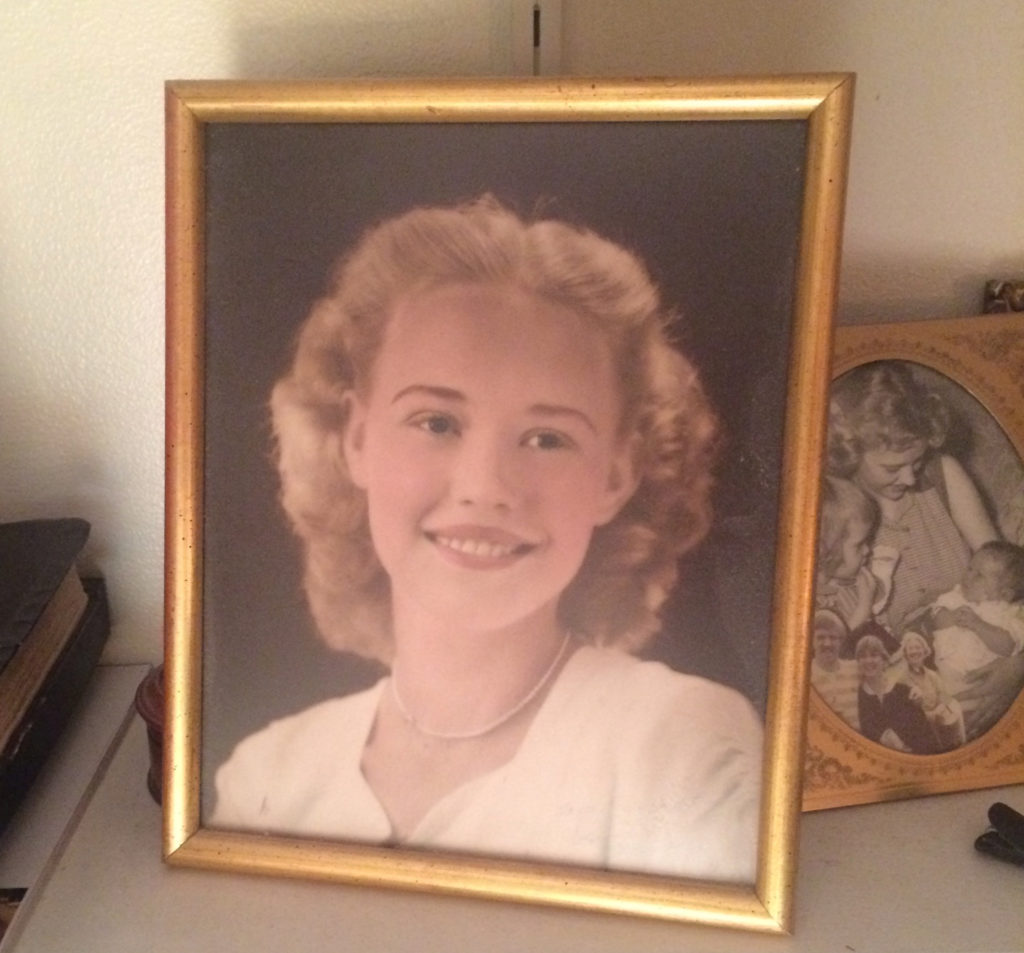 My mom is 90 today. This is her, in the picture my dad keeps on his desk. I'm not sure when it was taken. Maybe when they got married. (She was 18. He was 20. They've been married 72 years.)
The smaller photo behind it is also of her, shortly after my sister was born. (The little girl, looking on, is me!) And tucked in with that photo, cut out and pasted on, is another one of her, standing behind me and one of my brothers at my college graduation.
Things change, don't they.
But love lives on.
Happy Birthday, Mom.