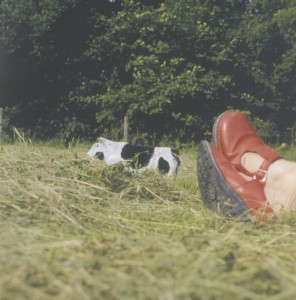 Lucy Freeman, one of our KM buddies, is leading a full-day "Mindfulness in Nature" meditation session at Simpson County Park. The date is Saturday, Aug. 11, from 9:00 am to 3:00 pm.
Join Lucy for this practice of mindfulness meditation in a small group in natural surroundings, a chance to be present to yourself and to your relationship with nature. Her instruction will be based on the works of Jon Kabat-Zinn and Nancy Barrett Chickerneo. No prior experience with meditation is necessary to attend.
Please bring:
Lunch in a cooler
Folding chair
Watch
Water or other beverage
Yoga mat and/or blanket
Bug repellant and Poncho (in case of rain)
Deadline for registration is 8/9. To register, or for more info, contact Lucy by email or call 314-341-0725.
(image from "A Whole World," by Katie Couprie and Antonin Louchard.)