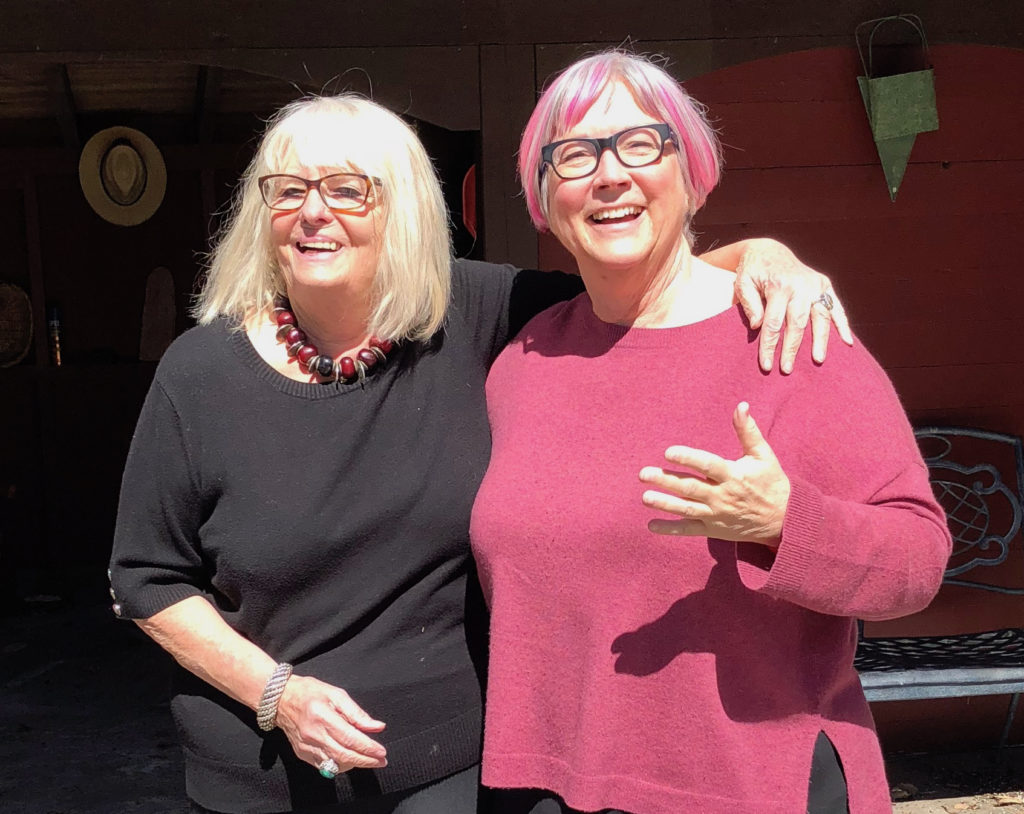 For today, one last post before I leave on Friday for a month-long retreat at the Forest Refuge:
Ajahn Sucitto's very succinct response to a pair of written questions submitted during a recent Q&A session (also at the Forest Refuge).
Question #1:
"Is there anyone equivalent to the saints who one can ask for help with one's practice?"
Question #2:
"If you could only give one suggestion or piece of advice to someone to further them towards liberation, what would that suggestion or piece of advice be?"
Sucitto's response:
"Well, the answer to both these questions would be: Find a spiritual friend.
"And, if a teacher arises that you find yourself getting good results with, follow that teacher."
***
I wholeheartedly agree.

After the retreat, I'll be staying with my spiritual friend and teacher, Mirabai. (That's us, in the photo above.)
Then I'll be home on July 3 and hope to post again on July 8. I expect I'll have a lot to say. Stay tuned.