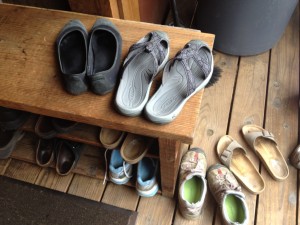 I leave tomorrow for two retreats at Spirit Rock: the first will be a silent retreat led by Bhikkhu Analayo, Phillip Moffitt and Shaila Catherine; the second will be more of a workshop retreat (half silent, half not), which begins my 2-year training as a Community Dharma Leader (CDL).
Ten years ago, Analayo wrote what is now considered the standard text on the satipatthana sutta (Satipatthana: The Direct Path to Realization, available as a FREE download here). More recently, he wrote a companion book, Perspectives on Satipatthana, which compares the Pail and Chinese versions of this sutta, and which is required reading for the upcoming retreat. (Sounds boring, I know, but it's actually quite fascinating. At least to me.)
After that, I'll have a day to spend with friends Tony and Maggie, who live  in San Francisco, and then back to Spirit Rock for the CDL workshop/retreat led by Eugene Cash, Larry Yang, Gina Sharp, and Pamela Weiss. There are two assigned texts for the CDL retreat: one is Analayo's first Satipatthana book (which I love) and the other is Joanna Macey's Coming Back to Life book (which I DON'T….and about which I've posted earlier.)
Anyway….I leave on April 4 and won't get back until April 24. It will take me a while to get back into my "normal" routine, so don't expect another post until Monday, April 27.
Hope you'll check in with me then.