Browsing Category "Groups"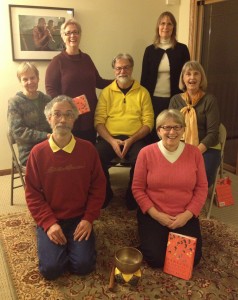 The Monday night "Dancing with Life" KM group met last night and had our picture taken. We are: Leslie, Jan, Scott, Lucy, Nadine, Christy and Thomas. (Abby and Lois were not present.)
We've been meeting every-other week for almost a year, reading and discussing the book so deeply that we're just now studying the Second Noble Truth…which is less than half-way through!
Some of the key passages we discussed last night were from Chapter 10, in the section titled: "The Fruits of Nonclinging." Especially this part:
"The Buddha's instruction to abandon clinging translates into caring without demanding, loving without imposing conditions, and moving toward your goal without attachment to outcome.
"Approaching your goals with this attitude or state of mind allows you to care, to interact and take action in your job, in your relationships, and in the greater world and still have a calm, clear mind and a peaceful, loving heart.
"To whatever extent you can act with this spiritual maturity, you have crossed over. Your life is based on being in the moment rather than on the outcome of that moment." 
As you can see, we are enjoying the process!
(Thanks, Cindy, for taking this photo.)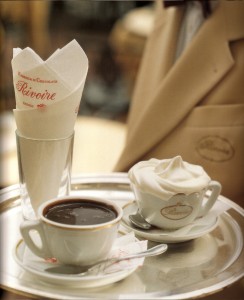 We had a sweet little group at the Hi-Pointe Sitting last night, and then afterwards, several of us went over to Kaldi's for chai and biscotti and a bit more sangha building.
There was discussion about looking for an "overview" or "map" of the teachings and I said that the basics of the practice are the Four Noble Truths.
Traditionally, the Four Noble Truths are:
(1) There is suffering.
(2) The cause of suffering is clinging.
(3) There is an end to suffering.
(4) The way to the end of suffering is the Noble Eight-fold Path
The Eight-Fold Path is:
(1) Wise View
(2) Wise Intention
(3) Wise Speech
(4) Wise Action
(5) Wise Livelihood
(6) Wise Effort
(7) Wise Mindfulness
(8) Wise Concentration
Or, more conversationally, these truths are:
(1) Even at it's best, life is challenging and filled with disappointments.
(2) The reason for this is that we are always wanting things to be different than they are (easier, better, more satisfying, longer lasting, etc.).
(3) It doesn't have to be like that.
(4) The way out of this difficulty is to follow the path offered by the Buddha.
This path is:
(1) Understanding the way things really are
(2) Turning one's mind toward that understanding
(3) Speaking in ways that are not harmful
(4) Acting in ways that are not harmful
(5) Supporting oneself in ways that are not harmful
(6) Doing things that are wholesome and not doing things that are unwholesome
(7) Being aware of what's actually happening
(8) Training the mind to be calm and collected
Last night at the Hi-Pointe Sitting Group, I offered the following instructions from a really wonderful little book by Ajahn Sucitto, "Kamma and the End of Kamma." (Available as a free download here.)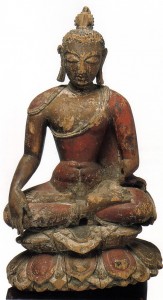 Sit still in a quiet and settled place in a way that feels comfortable. Relax your eyes, but let them stay open or half-open, with a relaxed gaze. Be aware of the sensation of your eyeballs resting in the eye-sockets (rather than focusing on what you can see). Be sensitive to the tendency for the eyes to fidget, and keep relaxing that. 
Bring your attention to the sensations of your hands, then your jaw and tongue. See if they, too, can take a break from being ready to act or be on guard. Let your tongue rest in the roof of your mouth. Then sweep that relaxing attention from the corners of the eyes and around the head, as if you were unfastening a bandana. Let the scalp feel free.
Let your eyes close. As you relax all around your head and face, bring that quality of attention, slowly, gradually, down over your throat. Loosen up there, as if allowing each out-breath to sound an inaudible drone.
Keeping in touch with these places in your body, be aware of the flow of thoughts and emotions that pass through your mind. Listen to them as if you're listening to flowing water, or the sea. If you find yourself reaching to them, bring your attention to the next out-breath, continuing to relax through the eyes, throat and hands.
While maintaining awareness of the overall presence of your body, practice stepping back from, or letting go of, any thoughts and emotions that arise. Don't add to them; let them pass. Whenever you do that, notice the sense of spaciousness, however brief, that seems to be there, behind the thoughts and feelings. Attune to the peacefulness of that.
Feeling the peacefulness of that, take it in. Rather than demand or try to achieve calm, make a practice of quietly offering peace to the energies that pass through you. 
Last night was the last time that Maplewood Metta will be held at Johannes' house. Johannes has been amazingly generous in opening his home to us every Tuesday evening for more than a year, and now it's time to let go…and allow someone else to enjoy the benefits of practicing generosity!
Starting November 27, Maplewood Metta will relocate to Jon Yaffe's house, also in Maplewood. As always, we will meet from 6:30 to 7:30 pm. For more information, contact Jon by email here.
Thank you, Johannes.
May you be happy, safe, healthy, and free. For your kindness and gracious hospitality, I offer the Metta Sutta: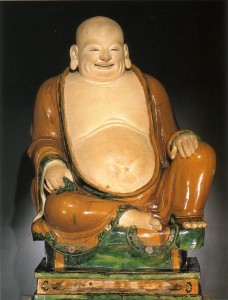 This is what should be done
By one who is skilled in goodness,
And who would know the path of peace:
Let them be able and upright,
Straightforward and gentle in speech.
Humble and not conceited,
Contented and easily satisfied,
Unburdened with duties and frugal in their ways.
Peaceful and calm, and wise and skillful,
Not proud and demanding in nature.
Let them not do the slightest thing
That the wise would later reprove.
Wishing: In gladness and in safety,
May all being be at ease.
Whatever living beings there may be;
Whether they are weak or strong, omitting none,
The great or the mighty, medium, short or small,
The seen and the unseen,
Those living near and far away,
Those born and to-be-born–
May all beings be at ease.
Let none deceive another,
Or despise any being in any state.
Let none through anger or ill-will
Wish harm upon another.
Even as a mother protects with her life
Her child, her only child,
So with a boundless heart
Should one cherish all living beings;
Radiating kindness over the entire world:
Spreading upwards to the skies,
And downwards to the depths;
Outwards and unbounded,
Freed from hatred and ill-will.
Whether standing or walking, seated or lying down
Free from drowsiness,
One should sustain this recollection.
This is said to be the sublime abiding.
By not holding to fixed views,
The pure-hearted one, having clarity of vision,
Being freed from all sense-desires,
Is not born again into this world.
Last night the Dancing with Life KM group met, but we never got around to talking about the book. We sat for 20 minutes, as usual, and then went around the circle, giving everyone a chance to check in and to share what's going on in their life. When it came to me, I started talking about the retreat I just came back from…about Mirabai..and people started asking questions, and then we got into how important it is to go on retreats, especially with a good teacher, and then about how to find one….and before we knew it, the time was up!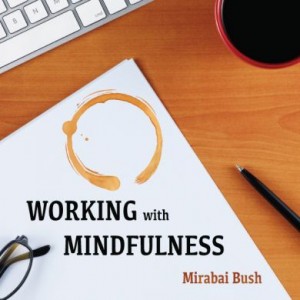 So in keeping with the theme of finding a good teacher, I thought I'd post just one more thing about Mirabai. She's got a new CD, called Working with Mindfulness, which can be downloaded here. It's about practicing mindfulness at work and it has a series of short, guided meditations including: Email with Intention, Reminders for a Mindful Workplace and Building Better Work Relationships.
Here's what Mirabai says about the CD: You cannot control your stressors at work, but you can learn to manage your responses to them. "Working with Mindfulness" offers exercises for the workplace adapted from traditional Buddhist practices that I've taught to hundreds of people at Google, Monsanto, Hearst, Seva Foundation, Fetzer Institute, and the Wilderness Society. Participants report reduced stress, increased productivity, and openness to creative problem solving. Most importantly, they felt that their relationships improved.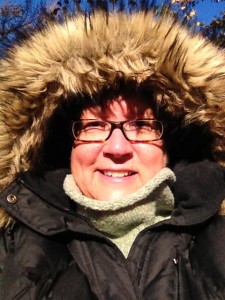 The Sitting in the Park group met on Saturday morning. It was cold (35 degrees!) but lovely. Next Saturday, Nov 3, will be your last chance to join us before we take a break until next spring.
Where: near the Farmers' Market in Tower Grove Park
When: 8:30 to 9:00 am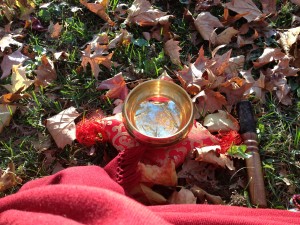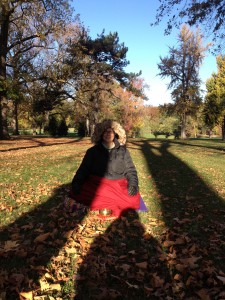 Tonight is the Dancing with Life KM Group. We've moved into Book Two: The Second Noble Truth (which, basically, says that the stress in our lives is caused by insisting that things be the way we want them to be, instead of they way they actually are.)
I've highlighted just about all of Chapter 8, but the passage I'm bringing to discuss tonight is: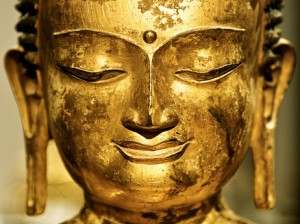 Craving [insisting that things to be the way we want them to be] creates an illusion, a misperception, a deluded mental reaction, which causes the mind to contract into stress and anxiety. If this state is avoided or released, the mind is naturally calm and luminous. 
The three Insights of the Second Noble Truth thus represents a revolutionary approach to spiritual development–the utilization of awareness and observation to bring freedom without reliance on beliefs or rituals of any sort. 
(from page 76-7, hardback edition…emphasis mine)
I chose this passage because (1) I am drawn to the assertion that our natural state of mind is calm and luminous. (As opposed to the idea that we are naturally "sinful".) And (2) I am so glad to have been shown a way to understand my life…in a deep and profound way…without also being asked to check my brain at the door.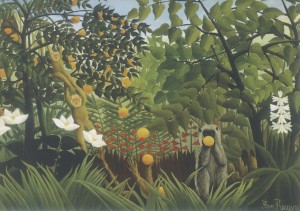 The Saturday morning Sitting in the Park meditation group will be….well, sitting in the park!….tomorrow morning (unless it's pouring down rain) near the Tower Grove Farmers' Market from 8:30 to 9:00 am. No chanting. No dharma talk. Just sitting.
We'll be there tomorrow, and the rest of the Saturdays in October. But our last sit of the year will be November 3 (when the Market closes). So join us while you can. All are welcome.
Including your monkey mind!
Last night I opened the Hi-Pointe Sitting Group with this excerpt from Wild White Horses, by Laurie Anderson.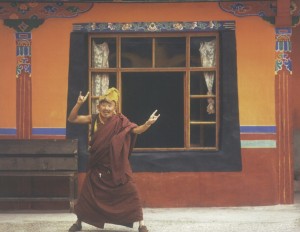 In the Tibetan map of the world, the world is a circle, and at the center there is an enormous mountain guarded by four gates. And when they draw a map of the world, they draw the map in sand, and it takes months and then when the map is finished, they erase it and throw the sand into the nearest river.
Last fall the Dalai Lama came to New York City to do a two-week ceremony called the Kalachakra, which is a prayer to heal the earth. And woven into these prayers were a series of vows that he asked us to take and before I knew it, I had taken a vow to be kind for the rest of my life. And I walked out of there and I thought: "For the rest of my life?? What have I done? This is a disaster!"
And I was really worried. Had I promised too much? Not enough? I was really in a panic. They had come from Tibet for the ceremony and they were walking around midtown in their new brown shoes and I went up to one of the monks and said, "Can you come with me to have a cappuccino right now and talk?" And so we went to this little Italian place. He had never had coffee before so he kept talking faster and faster and I kept saying, "Look, I don't know whether I promised too much or too little. Can you help me please?"
And he was really being practical. He said, "Look, don't limit yourself. Don't be so strict! Open it up!" He said, "The mind is a wild, white horse and when you make a corral for it, make sure it's not too small. And another thing: when your house burns down, just walk away. And another thing: keep your eyes open.
And one more thing: Keep moving. Cause it's a long way home."
(image from "Offerings," by Danielle and Olivier Follme)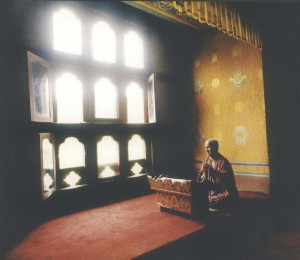 For a while now, I've been really interested in Pali chants.
Last week, I posted the Pali Homage and Refuges chat I use to open the Hi-Pointe Sitting Group. And last night, at Maplewood Metta, I played a tape of Jesse Vega-Frey leading a group of yogis (people on retreat) in chanting the Pali Karaniya Metta Sutta. (It's only 5 minutes long. You can listen here.)
This morning, I downloaded a gorgeous recording of Ven. Omalpe Sobitha Thero (a Sri Lankan monk) chanting the entire Satipatana Sutta, in Pali. I've been listening to the first 4 minutes…over and over…since hearing it played as part of a talk given by Greg Scharf. (You can listen to the talk here.)
The entire Satipatana chant is available here (scroll down). The quality of the recording is extraordinary…and the sutta is long….so the chant has been recorded in 3 parts (plus a spoken intro). The whole sutta lasts more than an hour. But even if you just listen to the first few minutes, it can be a truly transportive experience.
Enjoy!
(image from "Offerings," by Danielle and Olivier Follmi)