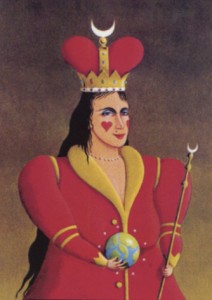 The Monday night "Dancing with Life" KM group has decided to try out the Three Ego-Renunciation Practices Phillip Moffitt describes in Chapter 11 (of Dancing with Life: Buddhist Insights for Finding Meaning and Joy in the Face of Suffering). He suggests these practices as a way to "directly challenge your ego's desire to always be in charge." They are particularly helpful for modern practitioners because they "loosen the ego's grasp on the mind but don't require you to make any outward changes in your life."
The first practice is: Renouncing Your Attachment to Being Right
"Most of us cling to the need to be right, and making this renunciation can dramatically affect both how you interact with others and how you interpret events. When the renunciation starts to be real, you have a much easier time making decisions and have less of a need to position yourself with others or in your own mind.
"Giving up always being right doesn't mean you forsake your opinions or your right to seek social justice, but you are not defensive, judgmental, or self-righteous in your approach to life.
"You mindfully live with the fact that even when you're wrong, it's okay because you are coming from your deepest intention. Also, you learn from being wrong (or right), therefore you become a more effective person."
Give it a try!
I'll post the second and third practices in the Friday and Monday posts. Stay tuned.
(image: Witch Tarot)