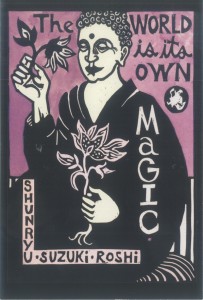 I'm back from the desert, which was dry and prickly and full of life.
I learned a lot.
Amazing, isn't it, the things you discover when you start paying attention. For example, I found out that one of the fabulous cooks at the retreat is an artist….and not only in the kitchen! Her name is Anna Oneglia and she paints and makes these wonderful word/image prints.
Check out her paintings of Ganeesha on a Bike and more!
2 Comments