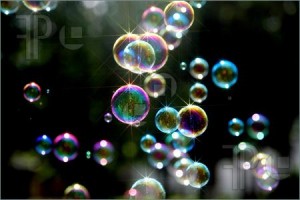 In an interview with Ajahn Sucitto (available here), Sally and Guy Armstrong ask: "We've heard rumors that you're retiring. Any truth to that?" This question was of particular interest to me because as of today, it's official: I will retire at the end of this month (from my "day job," not from the DharmaTown Times!).
Then they asked this follow-up question, which seems even more pertinent: "Where do you think you might go? Will you go somewhere, or land anywhere?"
Sucitto replies:
We'll see what causes and conditions come together. I don't feel I want to be zooming around every which way. These are new topics, new areas for us, whether to stay in the monastery or leave for a few years and just come back and be somewhere in the background. I don't know.
And as a practice, it's good not to know. I mean, because you spend so much of your time just popping the soap bubbles of fantasy, that after a while you can't really blow 'em that hard, thinking: "Oh, I want to be in the idyllic…" You know, we've been there. Pop. "This is going to be the answer to my life…." Pop.
So I don't feel like blowing any soap bubbles of fantasies. And then I go to that place of, well, then what? And then I go, well….
Stop.
Let it be open.
"What'll I do then?"
Stop.
Let it be open.
Because then it really is a change of gear. It's not just another strategy. It's just know that life will take care of you — and wing it. Life will take care of you. And then see… just see what seems to be the most beckoning causes and conditions that seem to lead onward.
**
Which is kind of what I have in mind. My last day of work will be August 30. On September 9, I leave for a 6-week retreat at IMS (Insight Meditation Society). Then in January, I go to Burma for a month.
And then what?
Let it be open.