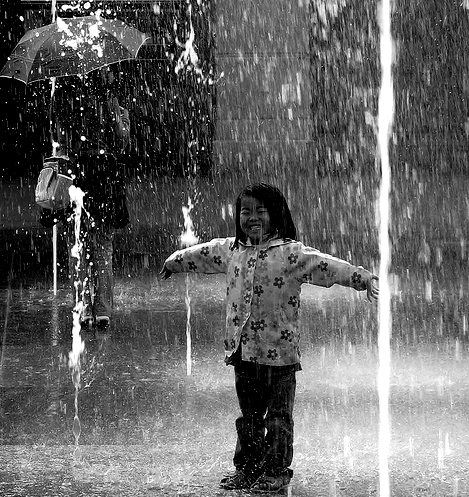 It's been just over a week now and I see that the Community Dharma Leader (CDL) graduation is still having a strong effect on me. One part of the ceremony in particular — a beautiful ritual called "Shower of Vows" — still reverberates. Here's how it went:
A few days before the final ceremony, we were each given two, blank index cards. After reflecting together on some of the highlights of the two-year program and sitting together in silence for a while, we were asked to formulate a vow we would like to carry forward into the future (for example: to cultivate patience, or to read all the suttas, or to more actively address issues of social injustice in our community, etc.) and then to write that vow on one side of one of the the blank cards. On the other side, we were asked to list at least three concrete, practical actions we plan to do to help carry out that vow, and then to list the name of at least one person we can call on to support us in that effort. We were given plenty of time to do this, as I recall. Then we were asked to get together in groups of three to share what we had written (if that felt appropriate) or to share what the process of trying to do it had been like (if that felt more helpful). And then we were asked to leave the card (which we did not put our name on), vow-side-up, on the back altar (which we all passed as we went out of the hall), so we could look at them — if we wanted to — and get a sense of the breath and depth of the intentions that were alive in the room. (We would then pick these cards up again at the end of the graduation ceremony to keep as a reminder of the vow — and the action plan — we had made.)
On the second card, we were asked to write just the vow once again, then to take that card back to our rooms, and bring them back with us to the graduation ceremony on the final day.
Then during the ceremony, after the teachers each said a few words and before we all lined up to receive our certificates, we recited together the Refuges and Precepts, and then we were asked to say our vow aloud — all together, in a "shower" of voices, so that all the vows were sent out into the room, as a collective, with no individual voice or vow distinguishable from any other — and then, as we each went up to the front of the room to receive a blessing chord and our certificate, we placed the written vow into a basket on the front altar, and then bowed. (These would then be burned in a ritual along with all the other written messages that are left on the back altar and collected after every retreat.)
I won't say here what my vow was. Because it's private. But I will say that the private/public aspect of the ceremony was an important part of my taking of that vow, which — very much because it was taken in that individual/collective way — now seems to have soaked deep into the very center of my being.
May it be so.