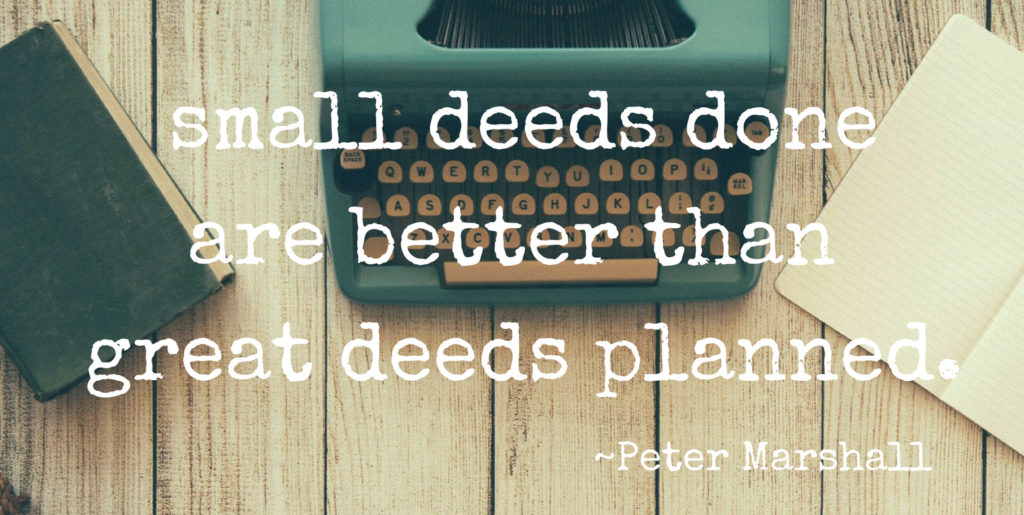 Today I want to point everyone to a fabulous resource for support, encouragement, and really practical help for those of us who all of a sudden (beginning Nov 8, 2016) felt compelled to DO SOMETHING!!!! but didn't really know WHAT to do or HOW to do it!
It's a site called: Small Deeds Done and it's a weekly blog (a Pep Talk!) that's delightful to read and lovely to look at — and that also includes a task list of timely actions that are ACTUALLY DO-ABLE by previously-non-activist activists (like me).
***
Many thanks to you, my friend, (you know who you are) for turning me on to this site!
Sadhu. Sadhu. Sadhu.