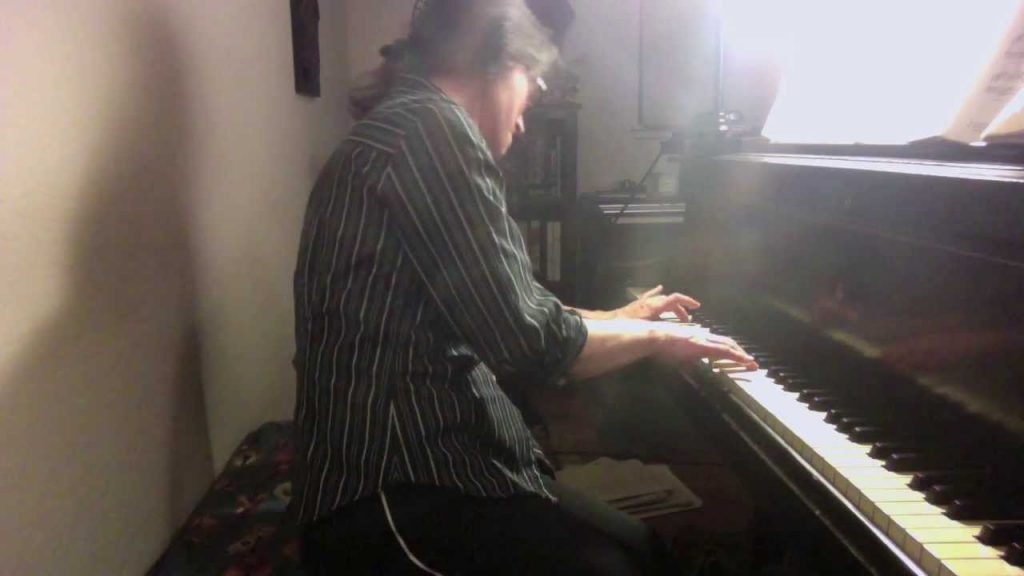 I listened last night to another excellent talk from the Concentration Retreat at Spirit Rock, this one by Eugene Cash titled Mindfulness of Breath: Energy, Effort, Discovery. At the very end of the talk, Eugene reads this beautiful passage by pianist Mildred Portney Chase, which really captures the feeling of being profoundly connected to what one give oneself to — which is what happens in meditation when the body, heart and mind become unified.
Mildred writes,
"Just being at the piano, egoless, is to reach the place where the only thing that exists is the sound and the moving toward the sound. The music on the page that was outside of you is now within you and moves through you and you are a channel for the music and playing from the center of your being.
"Everything that you have consciously learned — all of your knowledge — emanates from within you. There is a sense of oneness in which the heart of the musician and the heart of the composer meet, in which there is no room for self-conscious thought.
"You are one with yourself and the act and you feel as if playing has already happened and you are effortlessly releasing it. The music is in your hands, in the air, in the room — the music is everywhere and the whole universe is contained in the experience of playing."
***
Or in the experience of breathing!