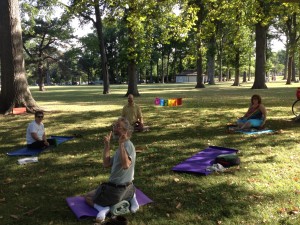 As Suzuki Roshi said:
"What we are doing here is so important, we better not take it too seriously!" 
Join us at "Sitting in the Park." We meet every Saturday morning — weather permitting — in Tower Grove Park, near the Farmers' Market. 8:30 to 9:00 am.
May all being be happy.