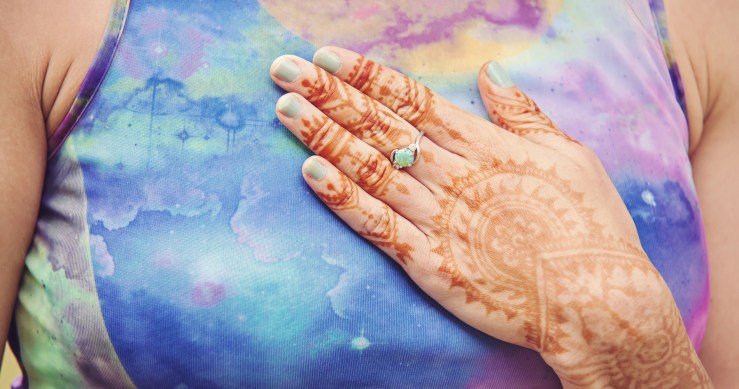 Last night I was watching the video of Phillip Moffitt leading the Oct 1 session of Monday Night at Spirit Rock and I was so struck by his use of the phrase "heart-felt practice" (which I don't think I've ever heard him use before), that I had to stop the tape and go back and write it down, exactly as he had said it.
Here it is in context. (It was at about the half-way point in the meditation instructions.)
"Staying with the breath….allow the breath to also breathe through your heart. That means to relax the heart as you relax the mind. Softening the heart. Just as you are softening the mind as you are staying with the object of breath or body. Just invite… See what happens if you invite the heart to relax a little. Give a little smile to the heart. Just even the slightest movement at the corner of the lips. It may change the breath in some way.
"This is a heart-felt practice. Even though we're developing concentration, the heart is not excluded. It's mind/heart: 'Bodhicitta.'
"Surrender even more deeply to knowing breath. Feeling it at the nostrils, or in the chest, or in the belly. Or you may experience the breath as a wave — in and out — like the tide at the shoreline. Intimate… Softening into… Heart-receiving… 
"If your mind is called away, notice what it is that has pulled you. Is it a memory, a plan, a fantasy, a comment that you're making, a complaint… Just be with that for a moment and acknowledge whatever it is.
"You're willing to receive it — but not now. Having noticed this, acknowledged it (very quickly, this isn't a long process) and then go back to the breath.
"The breath that is breathing with this soft heart. This body-breath. This soft heart."