Coming Attractions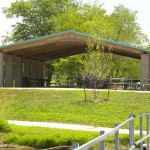 Mindfulness in Nature: May 18
Practice mindfulness meditation in natural surroundings with Lucy Freeman on Saturday, May 18, 9:00 am to 2:30 pm at Simpson County Park in Valley Park, MO. Schedule includes sitting, walking and lying-down meditation practices, mindful eating, and a mindfulness-in-nature exercise. No meditation experience is necessary, but registration is required. E-mail Lucy here or call 314-341-0725. Last day to register is May 16. Donations accepted.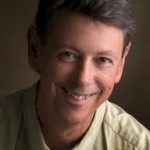 Seminar: May 20
Rick Hanson, author of Buddha's Brain: The Practical Neuroscience of Happiness, Love and Wisdom, will give a day-long seminar on Monday, May 20 in St. Louis at the Doubletree Hotel at Westport. For pdf brochure about the event, click here. To register, click here.

Class: May 25
Elizabeth Fryer will teach an Introduction to Mindfulness (Insight Meditation) class on Saturday, May 25, from 3:00 to 5:30 pm at Big Bend Yoga Center in Webster Groves. The class will include both sitting and walking meditation instruction on the Foundations of Mindfulness from the Theravada Buddhist tradition. Cost is $15 plus donation. For more information, click here.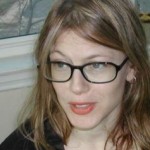 Class series: May 27, June 3, June 10, and June 17
Gillian Parrish will teach a series of classes titled, An Introduction to Focusing. Gillian has taught Focusing at Maryville and Washington Universities. She writes, "Focusing is a powerful practice of listening that drops below surface-level perspectives, thoughts, and emotions, to tap into a deeper way of knowing, closer to the roots of our experiences." Classes will be held on 4 Monday nights, 7:00 to 8:30 pm at 2817 Oakland Ave, Maplewood, MO. Suggested fee for each class is $5-10. For more information, contact Gillian in April (after she returns from India) by e-mailing her here.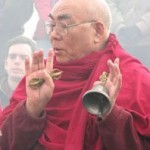 Visiting Teacher: May 31- June 2
Lama Lodu Rinpoche will offer teachings on Overcoming Afflictive Emotions, Love and Compassion, The Three Jewels and Tibetan Preliminary Practices (Ngondro). Classes will be held Friday, May 31 through Sunday, June 2 at Healing Arts Center, 10073 Manchester Road, Suite 100, in St. Louis, MO. Suggested donation is $35 per session or all 5 for $160, but teachings are offered to everyone regardless of ability to pay. For more information click on KDK facebook page here, or contact Jennifer 2 314-210-5134.
Celebration: June 2
Mid-America Buddhist Association (MABA) will sponsor a day-long celebration of Vesak Day, which commemorates the birth, enlightenment and death of the Buddha. Opening ceremonies being at 10:00 am, followed by Bathing Buddha Rite, Meditation and Dharma Talk by Bhikkhu Bodhi beginning at 10:45 am, Vegetarian Lunch, Walking Meditation, Meditation and Dharma Talk by Bhikkhu Bodhi with Q&A beginning at 1:30 pm, and will end with closing ceremony at 3:30 pm. MABA is located in Augusta, MO. For event flyer, click here.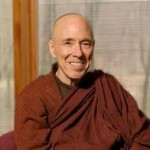 Walk to Feed the Hungry: June 9
Bhikku Bodhi will lead a walk around the perimeter of the Gateway Arch on Sunday, June 9, beginning at 1:00 pm in a show of support for the hungry. Sponsored by Buddhist Council of Greater St. Louis and Buddhist Global Relief. Registration is $25 and includes a T-shirt!  Sign up here.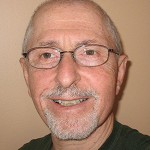 Day of Metta: June 15
Jon Yaffe will offer a daylong non-residential retreat on Metta, the Buddha's teachings on Loving-Kindness. This event will be held at Mercy Center, 2039 N. Geyer Road, St. Louis, MO, Saturday, June 15 from 9:00 am to 4:00 pm. Cost is $20 registration fee plus teacher donation. Jon began practicing Insight Meditation in 1999 and has been a regular leader of the St. Louis Insight Meditation Group since 2006. For pdf flyer, click here, or contact Jon by email here.

Class: June 22
Bridget Rolens will teach an Intermediate Mindfulness Workshop (The Basics of Buddhism) on Saturday, June 22, from 9:00 am to 4:00 pm at Masterpeace Studios in Webster Groves. The workshop provides an overview of the core teachings of the Buddha as they relate to the practice of Insight Meditation. Cost is $30 plus donation. For more information, click here.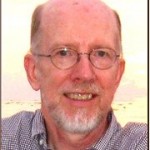 Retreat: July 12-14
Philip Jones will lead a 2-day residential retreat exploring how the development of mindfulness leads to the ability to live life fully. This retreat is sponsored by Mid-America Dharma and will be held July 12-14 at Mercy Center in St. Louis, MO. Philip has practiced meditation since 1987 and is a 2000 graduate of the Community Dharma Leader program through Spirit Rock. Cost for lodging and meals is offered on a sliding scale from $250 to $375, plus teacher donation. For more information, to register, or to request financial aid, click here.