Browsing Category "Teachers"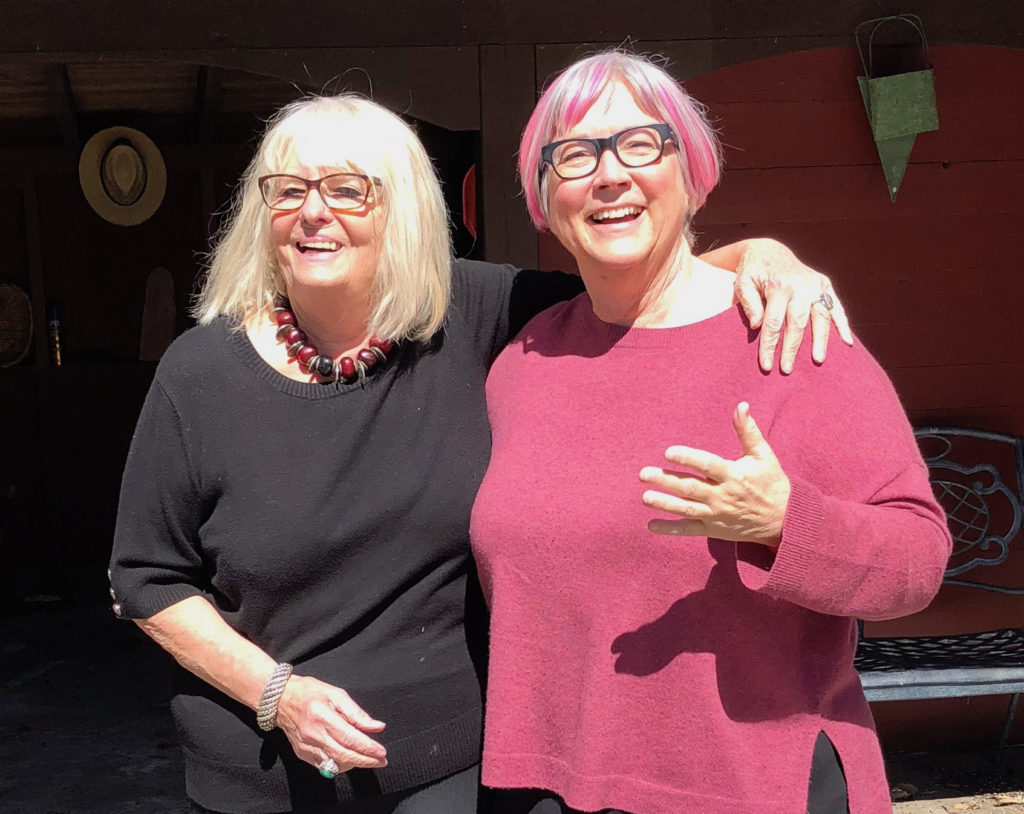 For today, one last post before I leave on Friday for a month-long retreat at the Forest Refuge:
Ajahn Sucitto's very succinct response to a pair of written questions submitted during a recent Q&A session (also at the Forest Refuge).
Question #1:
"Is there anyone equivalent to the saints who one can ask for help with one's practice?"
Question #2:
"If you could only give one suggestion or piece of advice to someone to further them towards liberation, what would that suggestion or piece of advice be?"
Sucitto's response:
"Well, the answer to both these questions would be: Find a spiritual friend.
"And, if a teacher arises that you find yourself getting good results with, follow that teacher."
***
I wholeheartedly agree.

After the retreat, I'll be staying with my spiritual friend and teacher, Mirabai. (That's us, in the photo above.)
Then I'll be home on July 3 and hope to post again on July 8. I expect I'll have a lot to say. Stay tuned.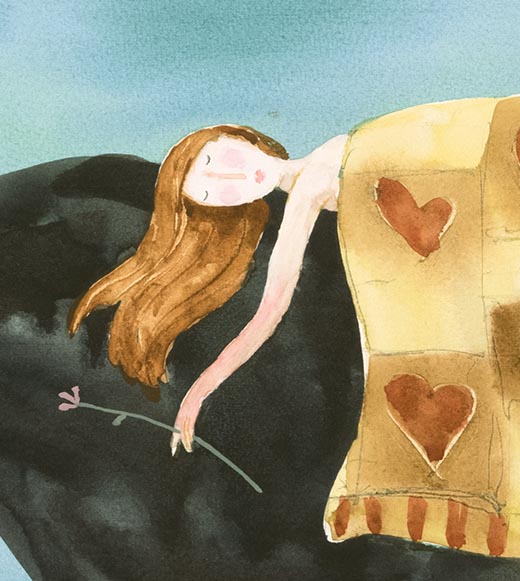 I can't give you a link to the recorded talks from the Nature of Awareness retreat I just went to, because those talks are only available to people who attended the retreat. But I can report on my own experience, and my experience is this:
I find myself returning again and again to the following words, which struck me as deeply significant when Phillip offered them during his guided meditation on the Earth and Wind Elements:
"In the stillness, the mind can find ground. Can rest. But also in movement. Attention can rest in knowing movement. Attention can rest in regard to a moving object — whether it's the wind element, or thoughts, or desire or aversion or joy… Attention can rest. This knowing capacity is not dependent on whether the object that is being know is still or moving. 
"This stillness, that allows the resting, is awareness."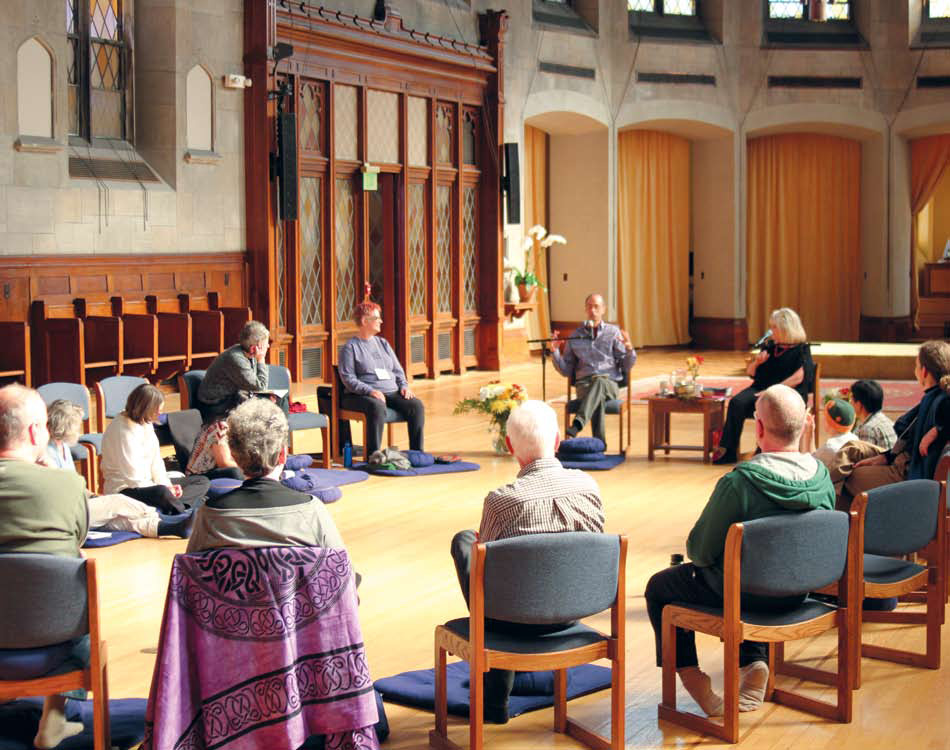 In the midst of making travel plans to attend the June month-long retreat at the Forest Refuge (in Barre, MA), I took a quick look at Mirabai Bush's new website, since I'll be staying a few days with her after the retreat is over — Mirabai is my "Dharma Godmother" — and while I was scrolling down to look at her calendar, I came across this picture. (above) That's Mirabai, on the right, with blond hair, dressed in black, holding a microphone and looking across the room, directly at…ME!!!!
Yes, that's me!!!, in the purple long-sleeve t-shirt, with cropped reddish-orange hair, and funky black-and-white-checked glasses. I'm not sure, but I think this was taken in about 2010. It was at a conference on Contemplative Practices in Academia at the Garrison Institute (in upstate New York), which I had more or less "crashed" (I am not in academia), because it was the only way I knew, back then, to get to be in the room with her. You can see how riveted I was.
At lot has changed since then (not the least of which is my hair!) but I would still go to extraordinary lengths to be in any room that Mirabai is in.

I love you, Mirabai. I'll see you soon.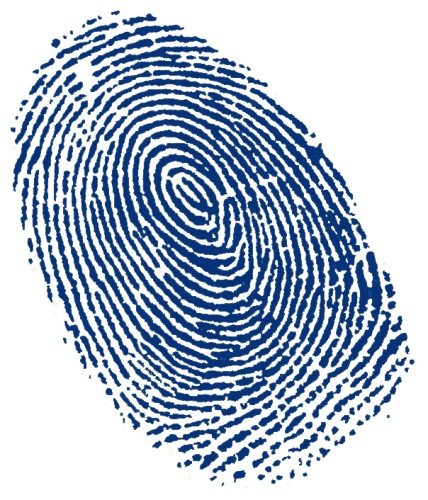 In celebration of getting to meet with my teacher and mentor Phillip Moffitt very soon, I offer this excerpt from his book on self development, Emotional Chaos to Clarity, a longer section of which was just posted on the Spirit Rock website (here).   
"When I teach meditation students about the ways identity is created, I encourage them to think about false identity in terms of what I call the myth of fingerprints. On the surface it may seem that we are separate and isolated from one another, but this is only a partial truth that obscures the larger truth that we are all interconnected. Yes, your fingerprints are different from mine and from everyone else's, but we all have fingers, which we use in similar ways. Thus, in knowing what it means to have fingers, we discover that what we have in common is more important than our differences. The dissimilarity of our fingerprints isn't what's important but how we use our fingers. Do we use them for building and creating beauty or do we use them to cause harm?
"The same is true of your emotional history. It is uniquely yours, but others also experience the joy, anger, excitement, fear, and love that you feel. Your emotional history doesn't make you a separate species; it is simply one of the endless ways that human beings manifest the emotions they share.
"To give another example, if a raindrop falls to earth, seeps into the ground, and then slowly travels through the soil to a creek, and from there flows over many rocks and branches into the sea, it has had an incredible history. But that history doesn't capture the essence of rain. Likewise, your emotional history doesn't capture your essence. Nonetheless, many people live their whole lives without realizing that they are mistaken about who they are.
"You too may struggle to understand your authentic self. For instance, you may unconsciously assume that you are the collection of old habits of mind that you've accrued over your lifetime in reaction to difficulty, disappointment, and uncertainty. You may believe you are someone who is anxious because as a child you had to endure a constant stream of criticism from your parents. Or you may see yourself as a failure because you haven't achieved your career goals. But these conditioned mind states are not you—they are merely thoughts and feelings. These thoughts and feelings, as you can observe for yourself, are temporary and ever-changing, and arise episodically. So while they may characterize your experience sometimes, they don't define you. Your authentic self is defined by the values from which you respond to these mind states." (continue reading here)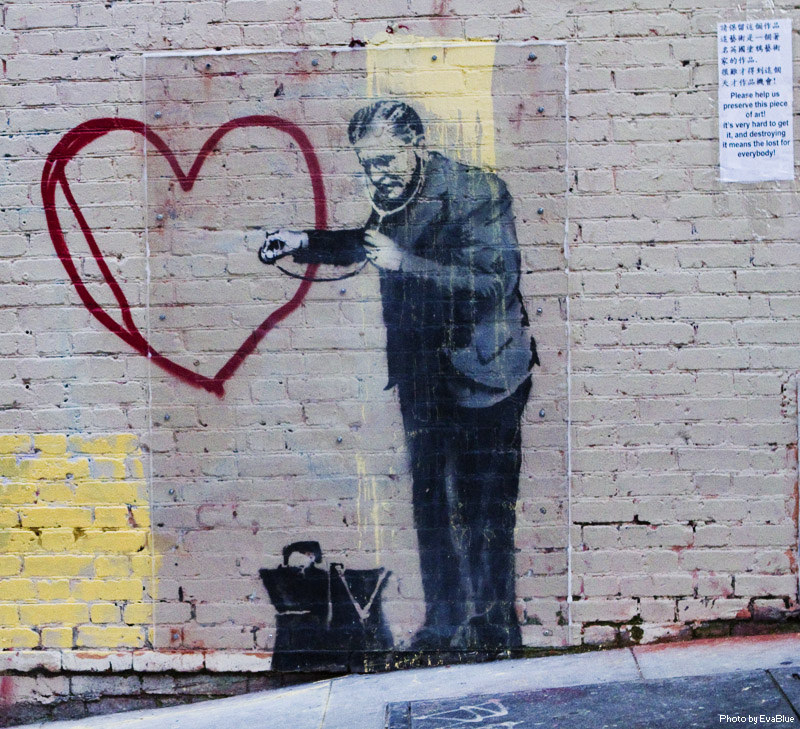 In reading that Spirit Rock's Ethics and Reconciliation Council (EAR Council) has formally withdrawn Noah Levine's authorization to teach and then reading a bit more about the process they went through to come to this conclusion, I can't say that I'm feeling happy (the whole situation is sad and upsetting), but I can say that I feel reassured.
Especially after reading the concept on which this Council was formed:
Conflicts will inevitably arise within the Spirit Rock community. The health of our community is not measured by the presence or absence of conflict as much as by our willingness to find effective, responsible, and compassionate means of resolving interpersonal tensions. The intention to attend to and learn from conflict is a clear application of Buddhist practice into our daily lives; without this intention, practice can too easily be a comfort rather than a deep transformative vehicle for our lives.
Buddhist conflict resolution is not based on good or bad, blame or guilt, winning or losing, offenders or victims. Rather it is based on fully addressing the suffering of all concerned. Hurt, fear, and anger are taken seriously through forums in which everyone may speak honestly, safely, and completely about their own direct experiences and feelings. In looking for resolution, Buddhist practice values dialogue over silence, reconciliation over estrangement, forgiveness over resentment, confession over accusation, and atonement over punishment.
Because the process of reaching such resolution is often very difficult, Spirit Rock's Ethics and Reconciliation Council (EAR Council) offers support. (Read more here.)
For today, I'm taking a page (literally) from my Sweet-Metta Dhamma-Mamma: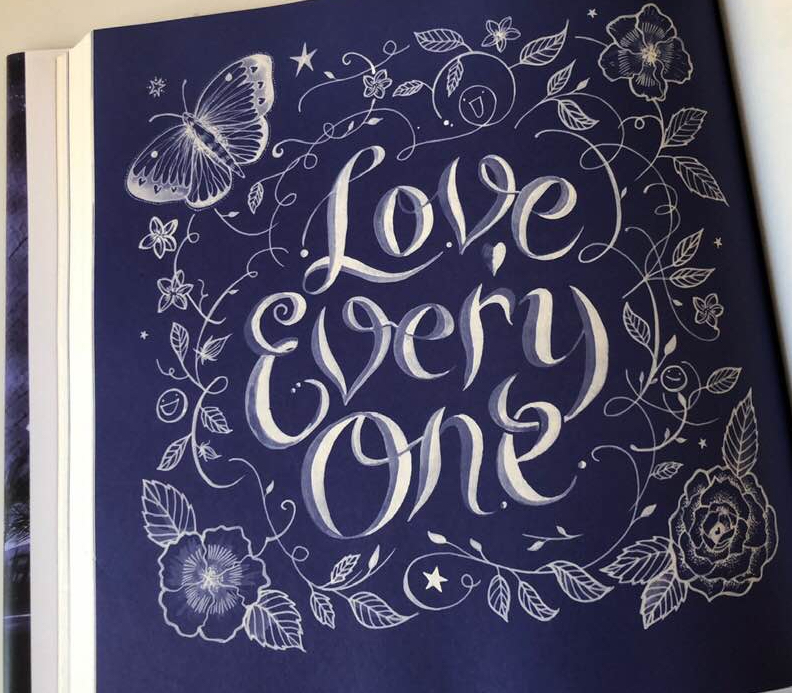 (from Walking Each Other Home, by Ram Dass & Mirabai Bush)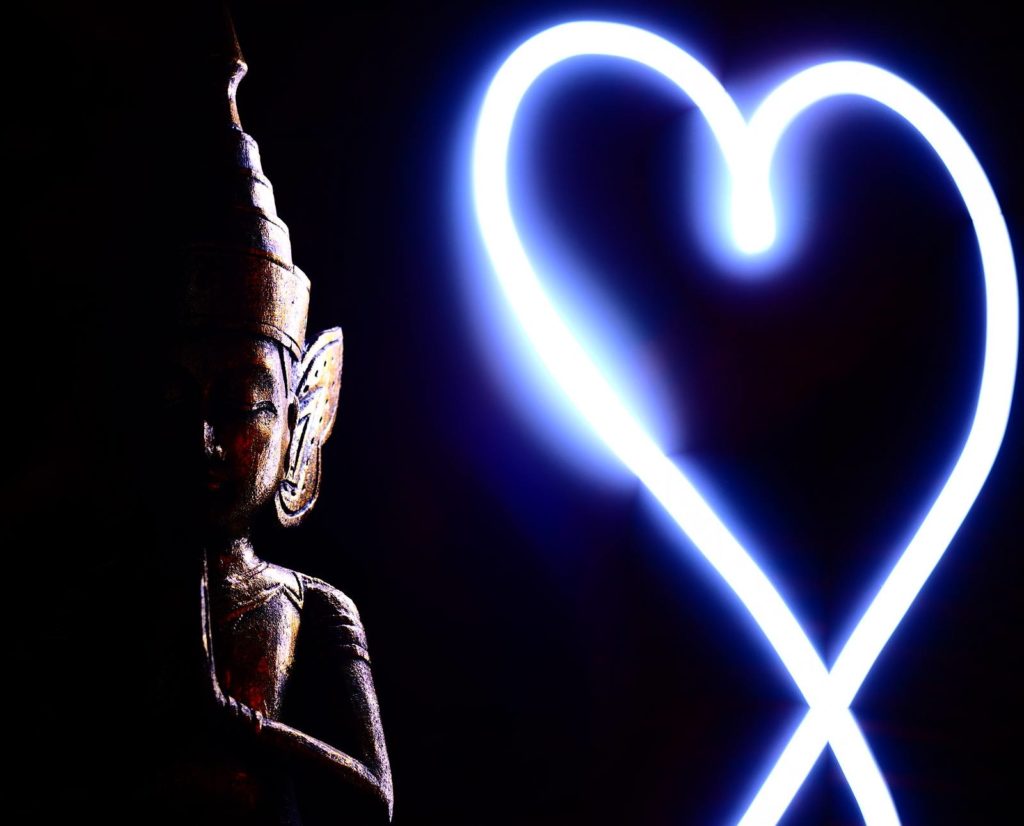 Just a little more from Ajahn Sucitto's Dec blog post:
"When heart-minds are in resonance, energy transfers and there is a corresponding glow — the 'love' effect… And when Dhamma is shared, the heart-mind can light up with a steady radiance — for good reason.
"…All the more reason then, to internalize the potency that has been thus aroused.
"Accordingly the Buddha questioned Visākhā, the devout matriarch of Savatthi, when she asked to make offerings to the Sangha: 'What benefits do you see for yourself …?' 
"Notice her impeccable reply: 'When I remember it, I shall be glad. When I am glad, I shall be happy. When my mind is happy, my body will be tranquil. When my body is tranquil, I shall feel pleasure. When I feel pleasure, my mind will become concentrated. That will maintain the spiritual faculties in me and also the strengths and also the enlightenment factors.' (Vinaya, Mahavagga, 8)
"Wisely managed, inspiration and gratitude result in liberation."
***
(Thank you, Phillip.)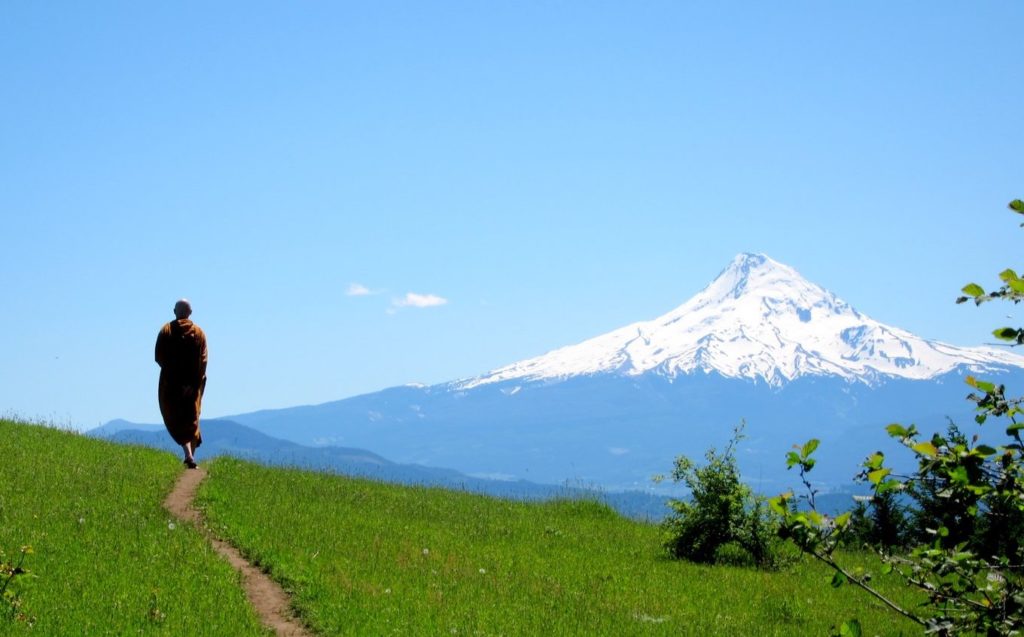 One of the topics at the recent course on Suffering and Oppression, taught by Lila Kate Wheeler and Lama Rod Owens, was the sexual and physical abuse perpetrated by leaders in some Buddhist communities. Our discussion focused mainly on the Rigpa lineage, since the leader of that organization — Sogyal Rinpoche — had been Lama Rod's primary teacher. (Sogyal stepped down in 2017 when the abuse he'd perpetrated for decades finally came to light.)
Unfortunately this kind of behavior is not limited to any one tradition or organization, so I am very glad to see that Ajahn Sucitto has just written a blog post on this subject, titled The Power: to Bless or Abuse, which I highly recommend.
Of course Sucitto's blog post doesn't begin to cover this topic, but I like that he sums up his thoughts with this advice:
"The duty of the teacher, lay or in robes, is to recognize that their position and Dhamma will give them power – whether they wish for it or not.
"Thus my advice to disciples: check as to whether a teacher is in touch with a source outside his/her own mind; whether they operate within conventions that are widely held to be virtuous; and whether they are accountable to a group of peers or elders.
"And to teachers: ward off titles and empowerments; while occupying the teacher's seat, pay homage to the source of those teachings; and finally when one has completed a teaching, get off that sacred seat and walk away."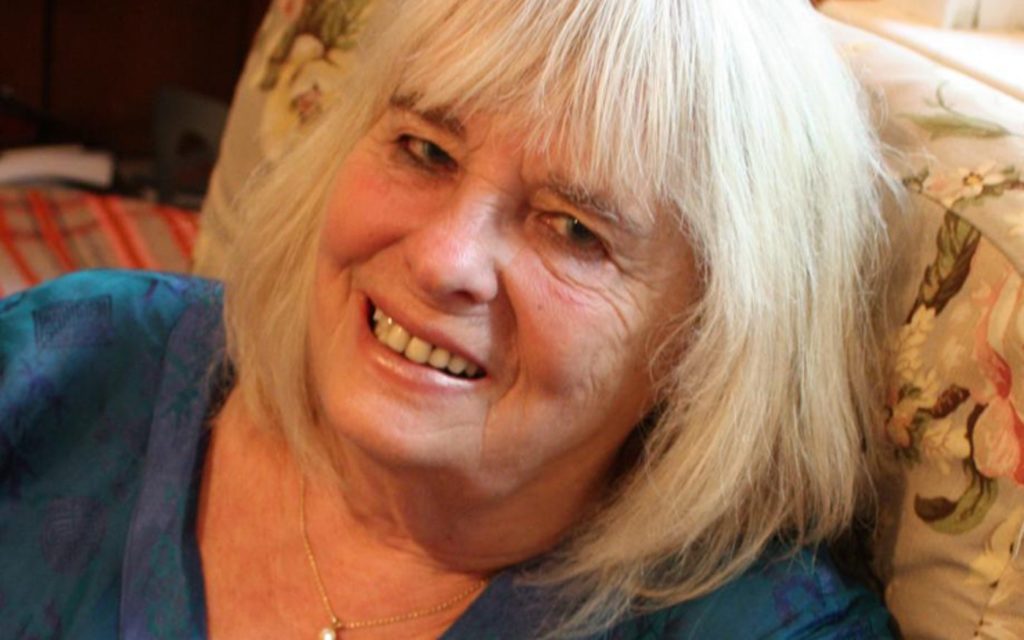 The November issue of Lion's Roar magazine (not the on-line version, but the print version that's available right now at Whole Foods) has a great feature article on Mirabai Bush  — who was my first meditation teacher and is now my encourager, listener, inspirer, and loving friend…. in other words, if Buddhists had godmothers, she'd be mine!
The article begins:
"In 1972, Mirabai Bush traveled overland to India, planning to stay for two weeks. Then one day on a street in New Delhi, she happened to meet a young woman named Sharon Salzberg, who told her about an upcoming meditation course with the Vipassana teacher S.N. Goenka. It was going to be his very first retreat for Westerners.
""I had never even sat cross-legged before,' Bush remembers. 'But it was like having wine and cheese in Paris, something you're supposed to do. 'We're in India, so let's try meditation!'
"Though Bush signed up for the Goenka retreat on a whim, it had an enormous impact on her. Indeed, it impacted the whole burgeoning spiritual movement in the West. Many of the students in attendance went on to become influential spiritual voices in America, including Buddhist teachers Sharon Salzberg and Joseph Goldstein, psychologist and best-selling author Daniel Goldman, and spiritual icon Ram Dass.
"Today, Mirabai Bush may not be as famous as some of the other meditators at the seminal retreat. But in the forty-five years since then, she has been at the forefront of the spiritual revolution in the Western world, helping to shape and lead it.
"Over the course of her long career, Bush has framed the meditation practices she first learned in India so they are applicable and accessible to people in the modern world. As cofounder of The Center for Contemplative Mind in Society, she has helped introduce mindfulness into diverse fields–social engagement, the tech industry, higher education, and more.
"She was a key contributor to Search Inside Yourself, a groundbreaking employee program at Google, and a founding member of the Seva Foundation, which has given the gift of sight to four million people in Asia.
"She has co-authored books relating contemplative practice to education, neuroscience, and organizations. Her new book, Walking Each Other Home: Conversations on Loving and Dying, is a dialogue with her close friend Ram Dass.
"As Bush explains it, love has been the guiding force in her life work. Many years ago, Neem Karoli Baba, her Hindu teacher, taught her to love everyone. 'That has been a central practice for me–trying to do it, failing, trying again, seeing where my resistances are.
"'What does it mean,' she asks, 'to discover this central place of love in others and create environments where we can all be loving?'"
***
Check it out!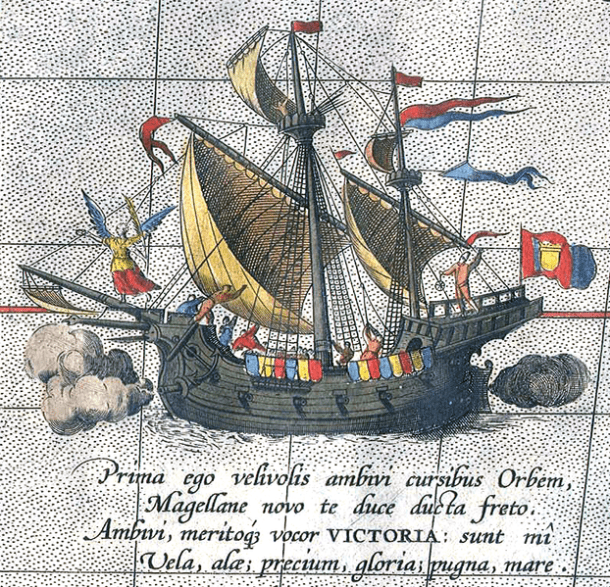 "In your investigation of the world, never allow the mind to leave the body.
"Examine the body's nature. See the elements that comprise it. See the impermanence, the suffering, the selflessness of the body while sitting, walking, standing, or lying down.
"When its true nature is seen fully and lucidly by the heart, the wonders of the world will become clear."
— Ajahn Mun