Browsing Category "Talks"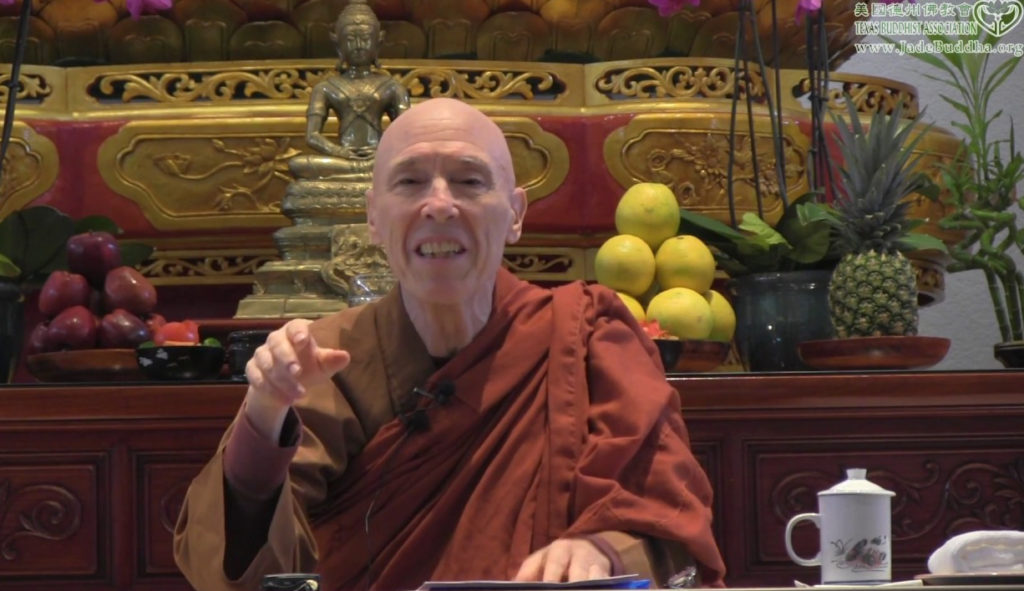 If you liked the video I posted on Monday, in which Bhikkhu Analayo talks about Respecting the Different Buddhist Traditions, I think you'll also like watching Bhikkhu Bodhi speak on the same topic, this time with quite a bit more historical detail. (Bhikkhu Bodhi was Bhikkhu Analayo's teacher and mentor.)
The title of Ven. Bodhi's talk is Bridging the Two Vehicles (1 hr 25 min). I found it fascinating. (Worth the time just to witness his joy and generous spirit.) Watch it on YouTube here.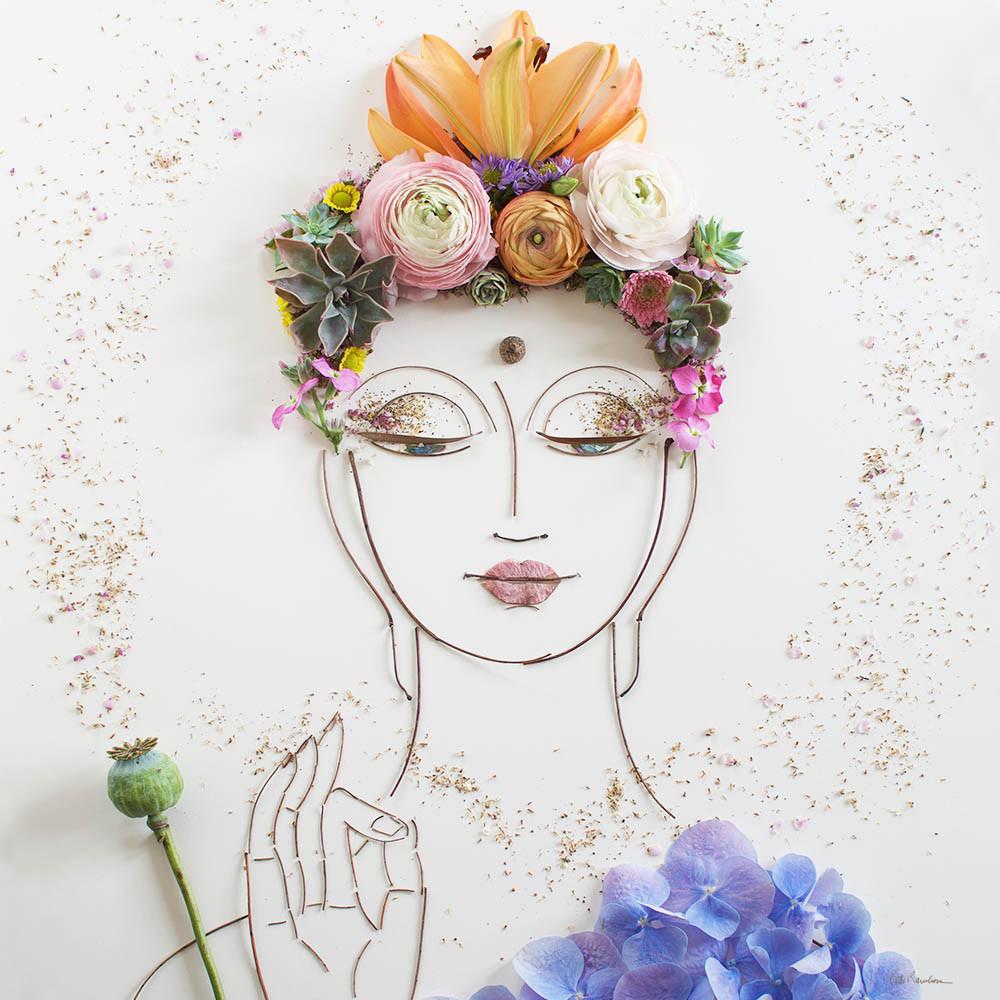 A major theme of the Advanced Practitioner Program at Spirit Rock and the June retreat at the Forest Refuge is how to make sense of the differences in teaching between different Buddhist traditions — particularly between an Early Buddhist understanding of the Nature of Awareness and Tibetan Dzogchen.
Naturally, I have my own personal preference, but I don't want to make that a problem. Which is why I love Bhikkhu Analayo's great little YouTube video on Respecting the Different Buddhist Traditions. (30 minutes) He talks about seeing the different traditions as different kinds of flowers, laid out in a "garden" of historical time — thus avoiding both fundamentalism (which he says would be like preferring a black-and-white photo to an actual living garden) while also avoiding universalism (which he says would be like putting all the flowers into a blender!)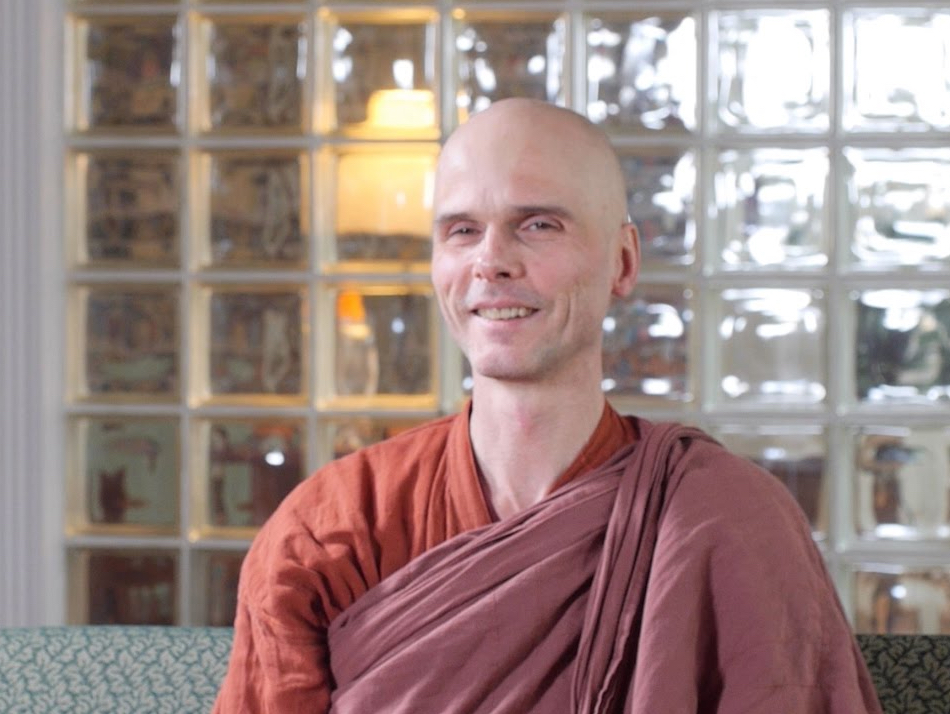 I love this talk, even though he's not on "my side" in the Nature of Awareness "debate."
Here's a frame from the video. I can't figure out how to imbed it, so just click here.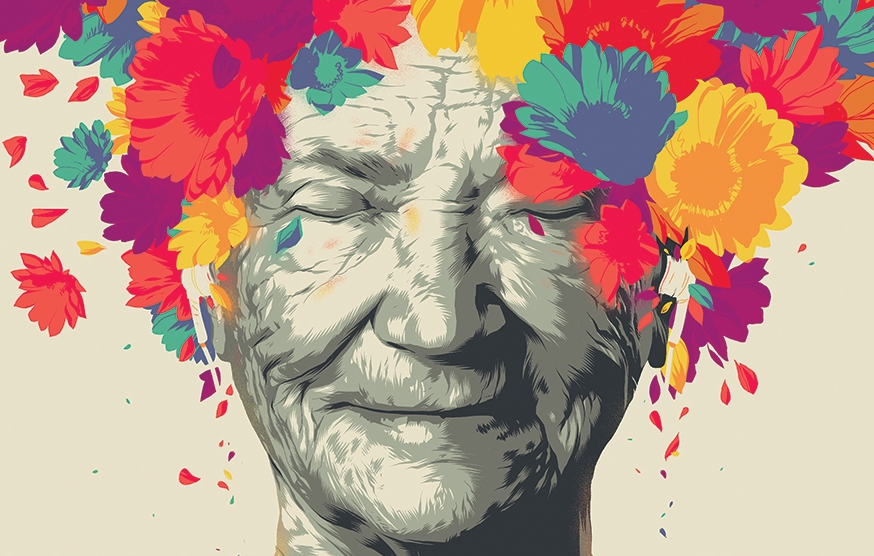 As many of you know, my mom (who will be 90 next month), has dementia. This is not an uncommon situation, I know. Recently her condition has deteriorated. Not dramatically. But significantly.
And, well, it's challenging.
Which is why I am delighted to have found that Phillip Moffitt's annual daylong retreat for care providers was recorded — all 7 hours and 45 minutes of it — and is available on dharmaseed here.
I've only listened to the first half of it, but already I'm feeling more resilitant. (I only wish they had recorded it on video — not just audio — because he does a segment with guided movement instructions that I'm going to try — even without seeing it, because it sure sounds like they're having a lot of fun!)
The retreat was called Renew and Revitalize: Sustaining Yourself as a Care Provider. I especially like the part where he explains how being present refreshes us.
Check it out.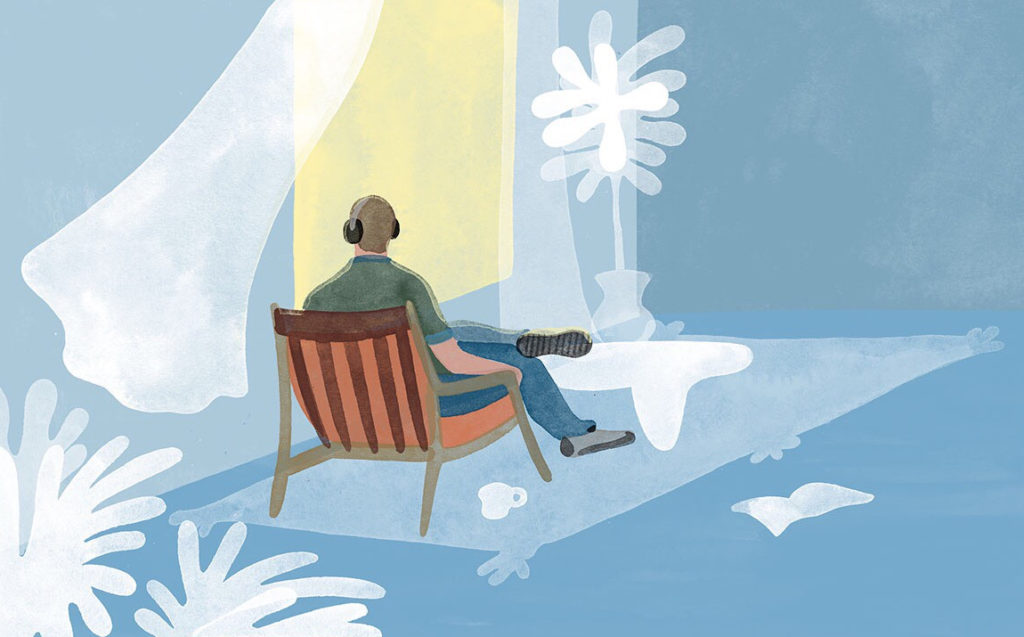 I just checked dharmaseed and it looks like quite a lot of the talks from the June retreat I sat at the Forest Refuge are already posted and publicly available! (click here for the full list)
Most of the talks I'd already heard. But not the guided instructions Guy offered on Abiding in Emptiness (click here) and the Taking the Practice Home talk Guy gave on the very last day of the retreat, which really sums up the Awareness practice and speaks very clearly about how to integrate it into classic Insight practice. (click here)
You could pretty much do the retreat on your own, right there at home if you'd like, by listening to the talks, starting with first morning instructions on Mindfulness of Breathing, and then going through all the 31 talks that are posted.
Or if you'd just like to take in some of the highlights, I'd recommend:
Falling in Love with the Breath, (Sally)
The Development of Metta, (Sally)
Three Limbs of Equanimity, (Sally)
The Nature of Awareness, Part 2, (Guy)
Morning Instructions: Big Mind, (Sally)
Morning Instructions: Abiding in Emptiness,(Guy)
Taking the Practice Home, (Guy)
***
That should do it.
Enjoy!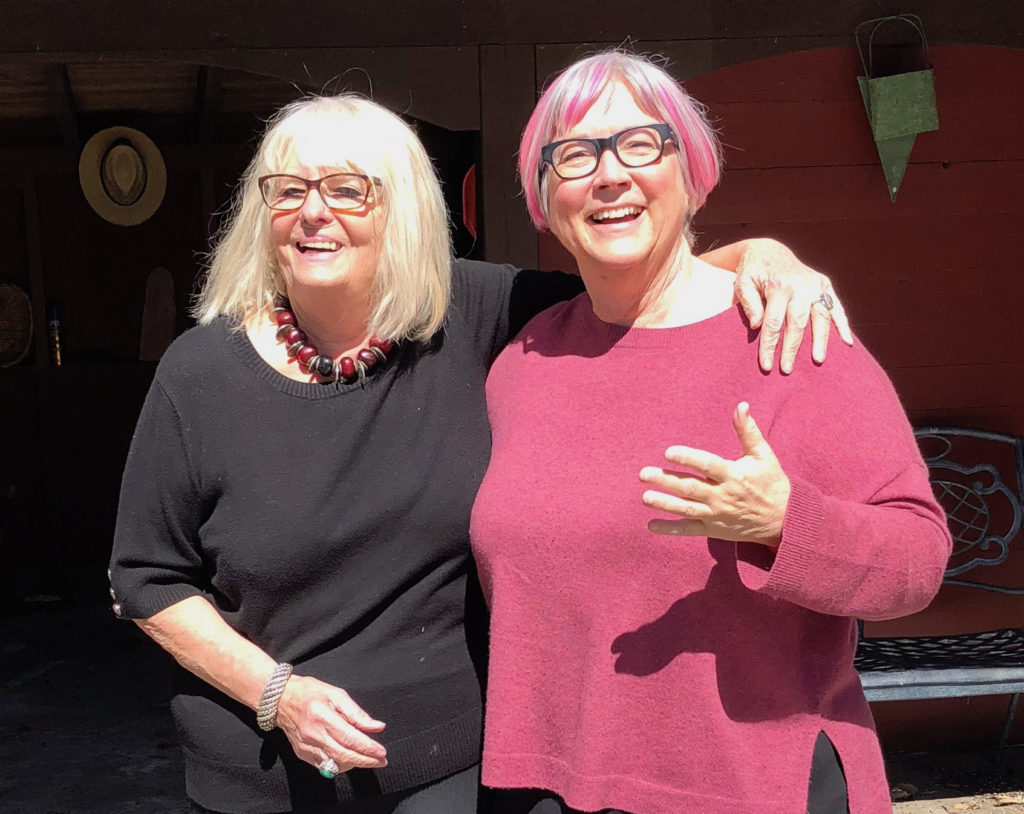 For today, one last post before I leave on Friday for a month-long retreat at the Forest Refuge:
Ajahn Sucitto's very succinct response to a pair of written questions submitted during a recent Q&A session (also at the Forest Refuge).
Question #1:
"Is there anyone equivalent to the saints who one can ask for help with one's practice?"
Question #2:
"If you could only give one suggestion or piece of advice to someone to further them towards liberation, what would that suggestion or piece of advice be?"
Sucitto's response:
"Well, the answer to both these questions would be: Find a spiritual friend.
"And, if a teacher arises that you find yourself getting good results with, follow that teacher."
***
I wholeheartedly agree.

After the retreat, I'll be staying with my spiritual friend and teacher, Mirabai. (That's us, in the photo above.)
Then I'll be home on July 3 and hope to post again on July 8. I expect I'll have a lot to say. Stay tuned.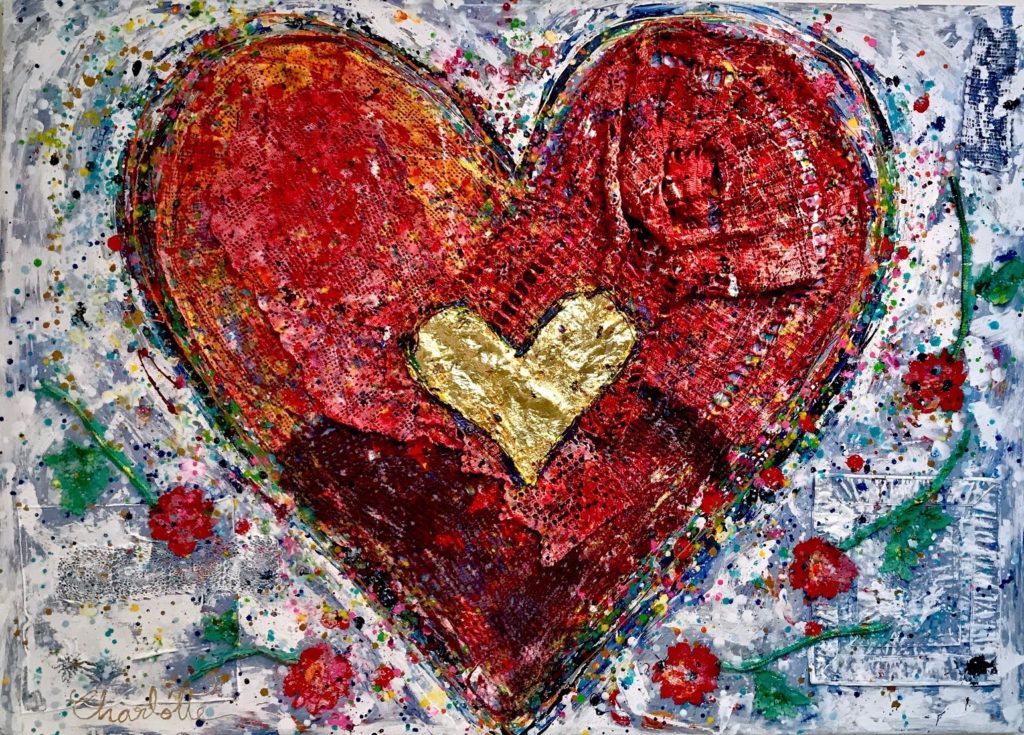 Almost 30 new talks from Ajahn Sucitto's month-long retreat at the Forest Refuge have already been posted on dharmaseed! (And the retreat is still going on.) Normally I start listening to these talks as soon as they're posted — in the order they're recorded, as if I were right there on the retreat — but since I still haven't quite finished re-listening to the talks from the retreat I was just on, I've been holding off.
With a few exceptions.
For example, the ones with great titles such as: The Wisdom of Walking and of Sheepdogs.
Also this lovely little 12-minute talk: Puja — A Daily Going Forth. ("Puja" refers to ritual, devotional practices such as chanting, lighting candles, bowing, etc.) Here's an excerpt:
"Puja is a touching-in point for the day. It's not necessarily the first thing we do, but it's the point where we establish a conscious intention to enter Dhamma. We are touching this place in us that wishes to dedicate. This is a very important place (or movement or occasion) in citta — in awareness, in this consciousness stream — where although we can be doing and meeting and losing and winning and so forth (very much dealing with our personal lives and in them), at this point we're making an occasion where we highlight, underline, illuminate: the quality of dedicating ourselves.
"Or even dedicating on behalf of someone else! Which is really a helpful thing because sometimes we just can't be bothered. We can get to that place where we're fed up with ourself. Then we can just: Oh, well, for my mother, my father, my relatives, for the welfare of others… in recognition, in gratitude of those who've come before me, who've made this body/mind possible, made this Dhamma possible, made this occasion possible… for that I can say: Thank you.
"This is the place in us which is opening. The citta can very much be embroiled with its own kamma and preceptions…. things that happened with no conscious choice (we're just IN them) and getting embroiled with dealing with that or speculating about it or struggling with it…
"Puja is where we can step out of that process altogether for the moment. Just to dedicate. Somatically, the experience is one of widening, rising, opening. Widening the heart. Bringing something forth. That's the gesture. The bring-forth is the gesture of widening and opening. And there is a certain relief of the pressure of self in just doing that. Relief from the pressure of becoming, identifying, planning, and so forth. Relief from the tangle and pressure of that. By dedicating, opening, offering. This is the daily going forth….

"This opening quality is called: Buddha (Waking Up)…. We are activating buddha potential, abhicitta (the higher mind), bodhicitta (the awakening heart). The Buddha is someone who has perfected that. So we emulate that…
"Puja is a practice, whereby we strengthen that aspiration and gesture by embodying it. Open the throat. Open the chest. Resonate. Bring forth: Sound. Make offerings: Light, water, flowers, thoughts.
"The consequence of this is that you open to awareness. You unfold the citta from its formulating and fabricating. You unfold it. And it reveals: Awareness."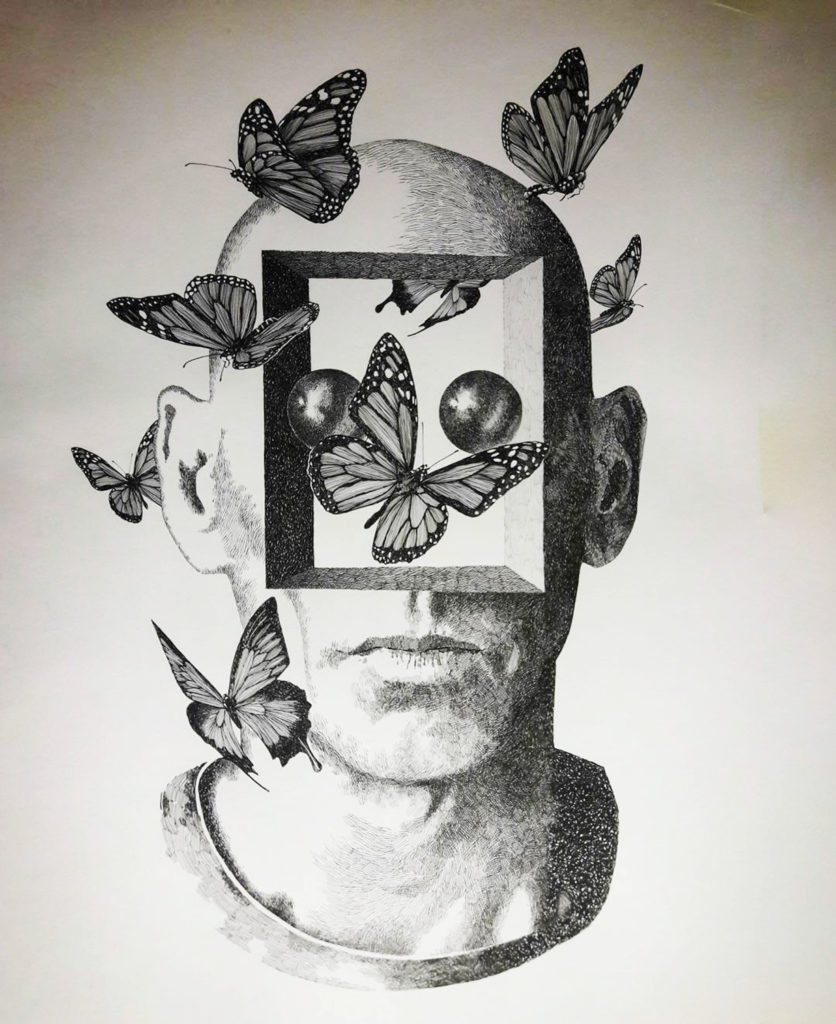 In preparation for the Advanced Practitioner Retreat on the Nature of Consciousness that some of my CDL Buddies and I are getting ready to attend, I offer this "very, very highly compressed teaching" from Ajahn Sucitto's talk, Resetting Your World (at about the 24-minute mark):
"We can know how to discharge the contact impression that presses on us, that pushes us. We can know how to receive that and discharge: don't jump on it, don't worry about it, don't proliferate about it. Just discharge. Have we known that? Have we recognized that? This is where contact does not ignite. Does not flash. Does not trigger.
"No triggering, no perception arises. None of: oh it's this, it's this, it's always this; I am that; I should be this… None of that arises.
"The thinking doesn't go on around how to deal with it or why one has it or how to stop being it. So there is an ending of the suffering.
"When you see [in the teachings] something like: where there is no mind… It's: WHERE there is no mind. It doesn't say: there IS NO mind, no mental functions… It means: In the instance where there isn't that — notice what your mind ISN'T landing on."
***
This is quite a talk. I posted an excerpt from it a few weeks ago in a post titled: The Very Essence of Being Consciousness. Click here for the talk, which bears repeated listening. Click here for the posted excerpt.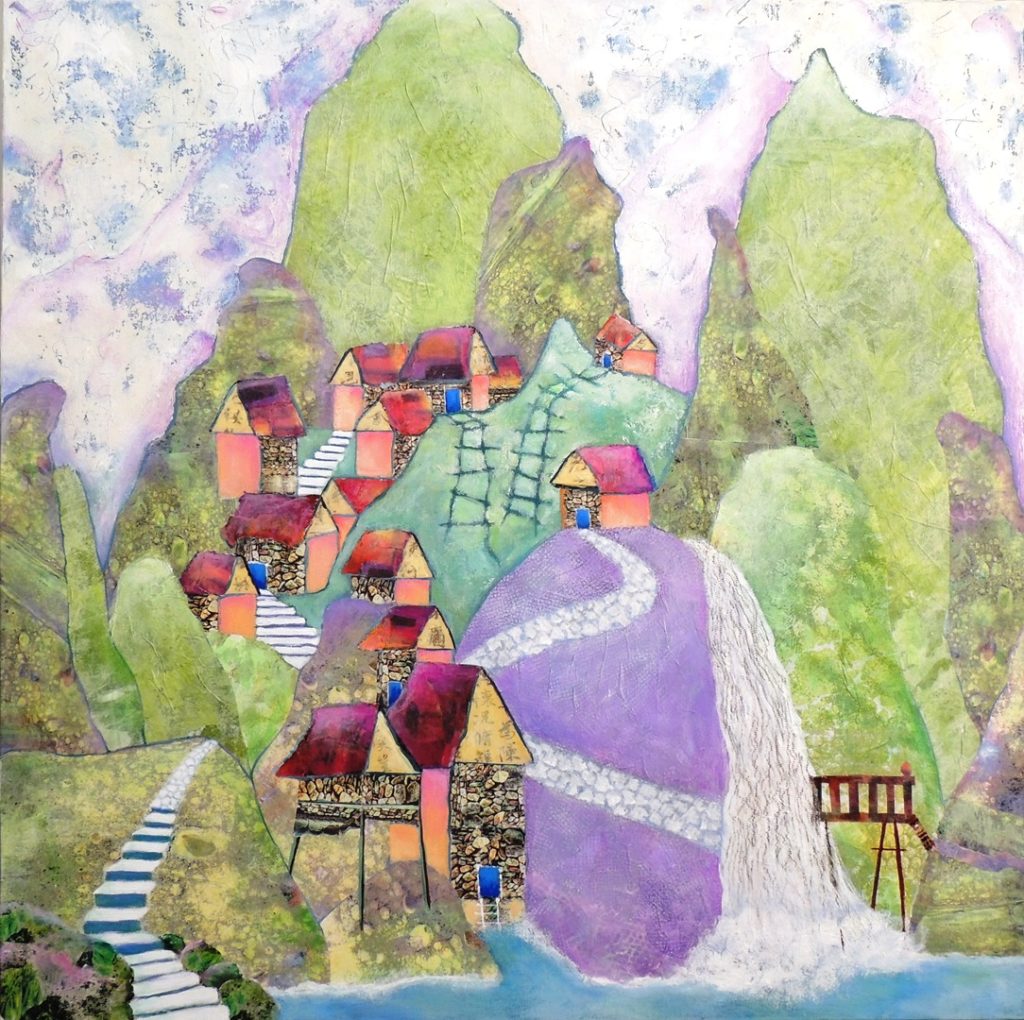 For the past week or so, I've been listening every single day to Ajahn Sucitto's guided meditation on the Brahma Viharas — which is different from any Brahma Vihara instructions I've ever heard before — and I just can't keep from going back to it again and again.
The talk begins with some introductory remarks, in which he uses a lot of Pali terms (these instructions were given near the end of a month-long retreat for experienced meditators, so you're kind of jumping into the deep end here) but starting at about the 10-minute mark, the actual guided instructions begin and it's pretty easy going from there.
A transcript won't do it justice. You really just have to listen (and not while you're driving or jogging or trying to do something else!)
But I will offer this little bit as an incentive (which starts at about 37 minutes in):
"As the peripheries begin to relax a little more, the center becomes more apparent. Not exactly as a sensation, but as a quietness, where everything else isn't. There's a warming, and there's a kind of an open stillness…
"This is not so easy to discern because we're normally discerning presences rather than absences. But to the extent that there is an increase in relational space, where it's not constricted, not intense, not frantic, not weighted down — there is an increasing lightness of being. A center. Where the praise/blame, happiness/unhappiness — where that doesn't hit.
"And the more you're in touch with this, the freer your volitions are. They're less impaired by external circumstances and more like: this is just because I'm alive.
"This is what happens. When one is truly, fully alive, then these measureless abidings are just — standard. It's the loss of them that is to be seen as a calamity.
"Whenever you can, just return to that centering… Bringing the body back…. Working into these areas so they become areas you are familiar with and you know the tonalities of and you know how to heal them…
"This is the basis that we can use. And you can refine it. Relaxing around the eyes, the throat, the mouth… So you're not driven out to the edges of your body — like defense outposts — but staying within the center, sending good energy and goodwill throughout your territory… And then you can widen the territory."
***
Listen to the whole talk here. Guided instructions begin at about the 10-minute mark. Enjoy!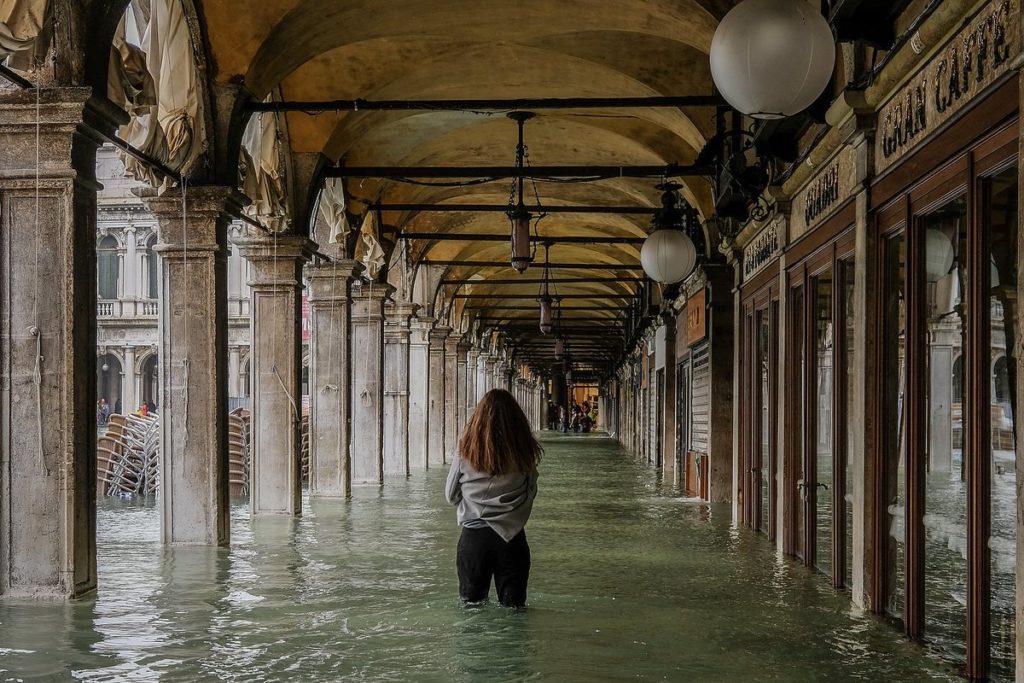 Ajahn Sucitto says: "Sometimes the dam has to burst in order to really deal with the material.
"But ideally, meditation is not a dam burst, it's just opening a sluice gate a little. Ideally you can open it a little bit and just feel some of the feeling in your body, and the sense of dis-ease or disturbance or irritation or grief or loss or betrayal or shame or something.
"And then: Well, OK, there's that. And you try to feel it as just: It's THIS. 
"You'll probably discover a narrative of what it's about, where it got planted. But sometimes you don't get a narrative, you just get a strange sense of it, a felt sense…
"Either way: Go to the body, and to the breathing, and to the loving acceptance — so you can take the I-am out of it. You don't take the emotion or the perception out, you take the I-am out.
"The I-shouldn't experience is probably the first one to go. The I've-got-to-manage-this is the second. The how-do-I-get-rid-of-this is the next… Then the I-am's gradually just fall away until they become seen as: This is not taking me anywhere. It's just proliferation.
"So: Get down to the feeling under your skin. Then: Opening, breathing, grounding, letting it move through. This is definitely something that you can practice with — using calming and insight.
"Calming: Enough to hold it, enough to cool, just enough to soothe and make it manageable. This is why you couldn't manage it before, because there wasn't that calm. There wasn't that skill.
"Insight: Looking into. It's just THIS. It's just this experience — the flushing experience, the welling-up experience.
"And then: What's the response to that? Space. Back off. The thing is coiling its head: More space. Until you can find a place where there can be a response, rather than a reaction.
"So, insight: You look into what is the condition, as a condition. And you notice it's moving, it's changing, it's selfless — it's not really a person. It's intimate. It's subjective. But it's not a person. And then there's more and more a sense of dispassion towards it, to allow it to move on."
***
The excerpt above is taken from the final 5 minutes of the Ajahn Sucitto's talk, Passing of Difficult Feeling. Click here to listen to the talk in full.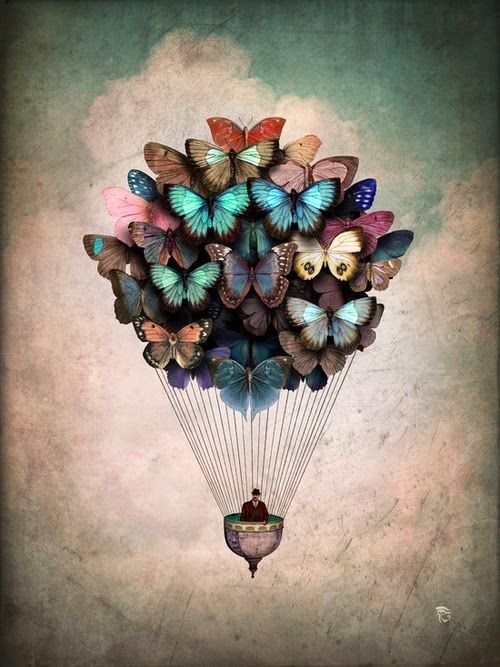 Yesterday I discovered that — at long last!!! — the rest of the talks Ajahn Sucitto gave at the November 2018 retreat have finally been posted! Turns out, the timing is perfect because the first talk I listened to picked right up on the theme we'll be exploring at the Advanced Practitioner Retreat in April on the Nature of Consciousness, which I posted a bit about yesterday.
Here's an excerpt from Sucitto's talk:   
"Just to differentiate 'mind consciousness' (mano viññana) from 'mind' (citta). Sometimes these two are conflated — and it's up for you to judge — but I myself would say that, although they certainly operate together, they're two different aspects of a process.
"Citta [mind] is a sensitivity. Mano viññana [mind consciousness] is a function.
"Citta is a series of potentials and potencies and influences and tentative intentions and confusions and joys. And all of them held in a kind of non-formulated state. All wavering — the possibilities for good and for bad. It's like something that hasn't really crystallized.
"Citta is constantly affected. Affected by inclinations that can arise. Affected by fear, love, joy. It's wavering. And then it can crystallize and act. When it seizes on something, focuses on it, holds it firmly, then mano viññana comes in and you've got mental kamma. Then this begins to generate a form. A self. Or an entity of some kind. Or a quality, that's fixed, established. Even though it's wavering, it's got a certain trajectory to it. And that trajectory, as one thinks, speaks, acts upon it — generates a 'person' moving forward in time….
"There are underlying tendencies toward throwing oneself into a miserable state, dependent on contact. Because we have inheritances. They are latencies that have been loaded though kamma — actions — either of one's own or the actions of others. They've been established. Those are the ones that the mind will easily run down. Citta will run down those tracks and generate mental function. Citta will be affected by those tendencies, in its amorphous state, and run down those tracks and then form mental inclinations, mental consciousness (mano viññana).
"Citta is the sensitivity — you could say it's the very essences of being conscious. That trembling, sensitive alertness. Awareness.
"And you notice just how rippling that can be. And as you contemplate, how it can be smoothed and steadied and gladdened and strengthened. And the requirement for that, so it doesn't just — like mercury — spill down the nearest grooves."
***
(The above begins at about the 18 minute mark on the tape and has been lightly edited. He's speaking here to a small group of experienced meditators near the end of an intensive, month-long retreat. So it's dense. And full of Pali terms. But if you're up for it — it's so worth it. The title of the talk is Resetting Your World. Listen here.)