Browsing Category "Sangha at Large"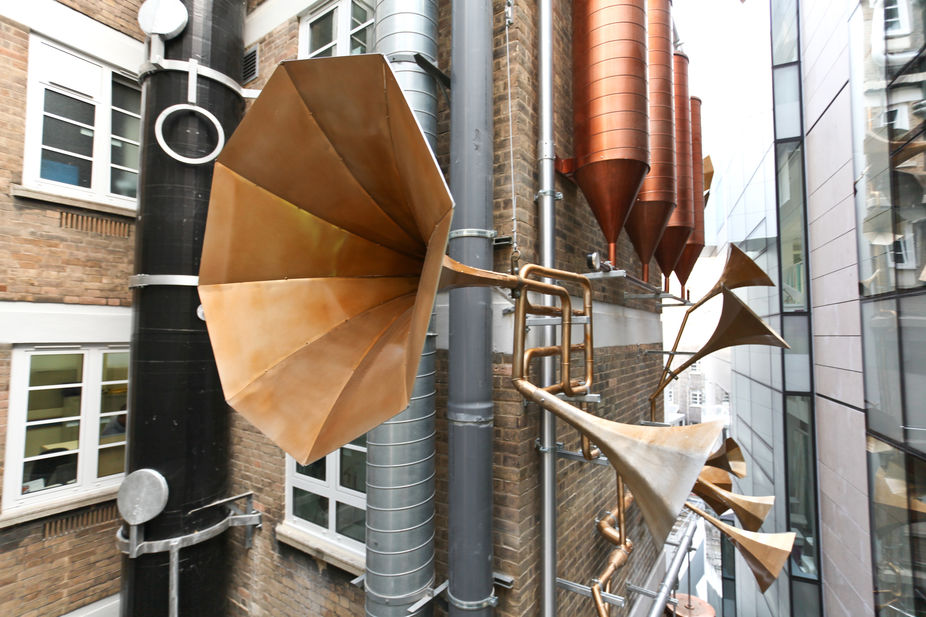 I just finished my first ever Tiny Retreat and it was great!
What's a Tiny Retreat? It's a half-day, at-home, sitting-and-walking practice that I have committed to doing once a month — 8:00 am to 12:00 noon (Central Time) on the last Friday of every month (schedule permitting). I posted about why I'm doing it here.
Part of what why it was so great today was that even though I was here at home, doing sitting and walking meditation all by myself, I wasn't really doing it all by myself because I know that at least one of my Dharma buddies was at her home, also doing sitting and walking meditation, at the same time, with the intention of deepening her practice, and of doing it with me.
AND there are a couple more Dharma buddies of mine who have committed to doing it with me, too!
Want to join us? The next one is June 29, 8:00 am to 12:00 noon Central Time. Even if you can't do on that date or at that time, how about doing it that evening, or the next day, or the day after that ???? Let me know and I'll make a special point of sending blessings to you. We could even check in on how it's going, if you'd like. (Email me here.)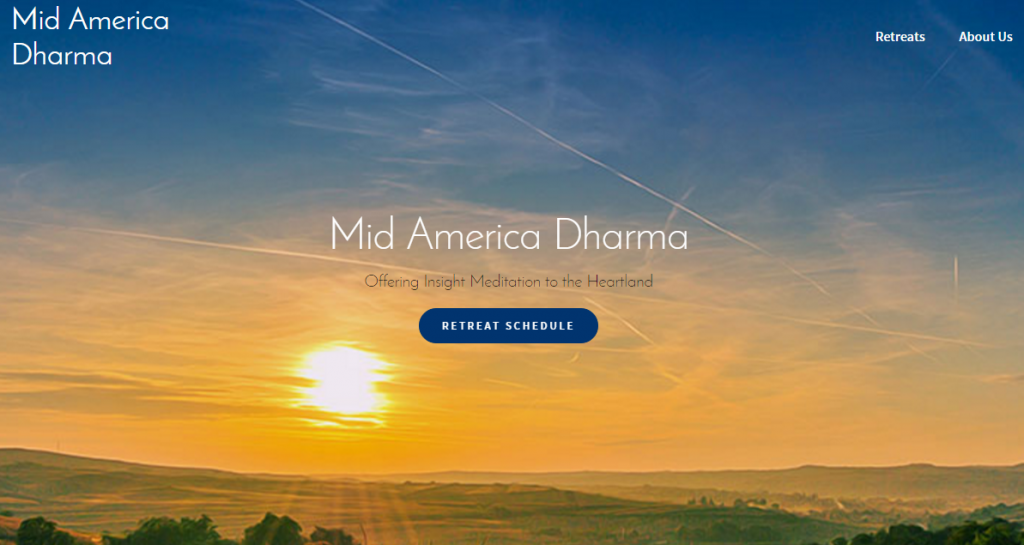 The new Mid America Dharma website (that I've been art directing, shepherding, arm-wrestling over and putting my heart into for more than a year now) is UP and RUNNING!!!! There will be an official announcement sent by email tomorrow to the greater MAD sangha. But I just couldn't keep it a secret. Check it out!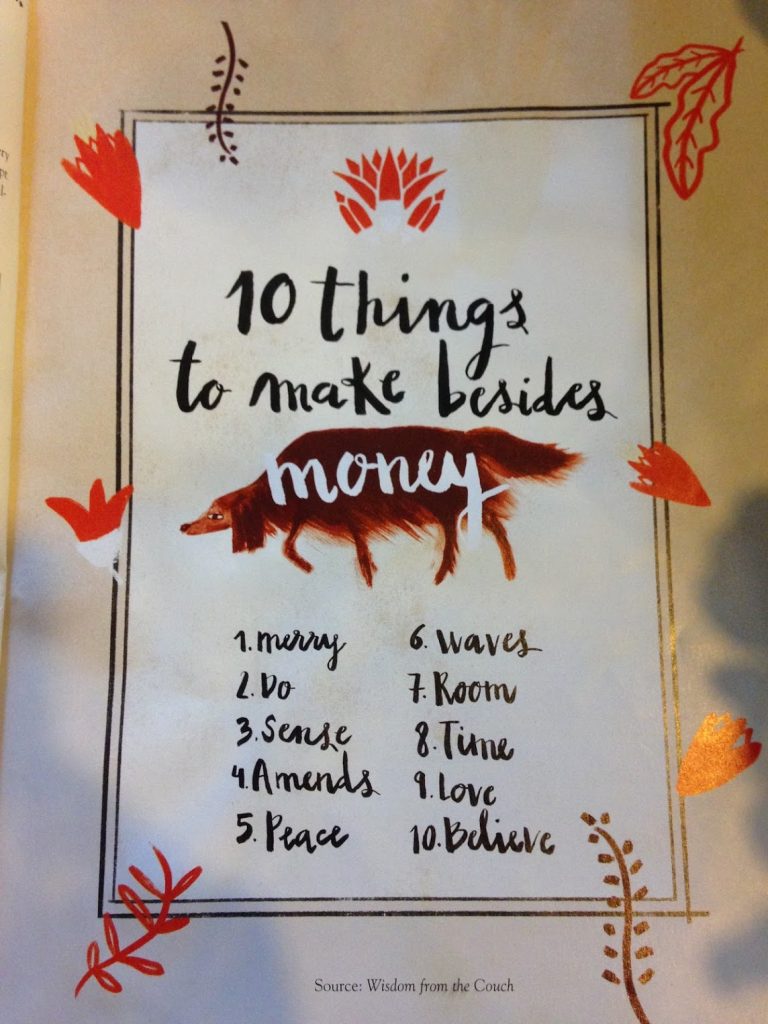 One more bow to Tsu-Yin for this image, which she found in a magazine during her "visa run" to Cambodia.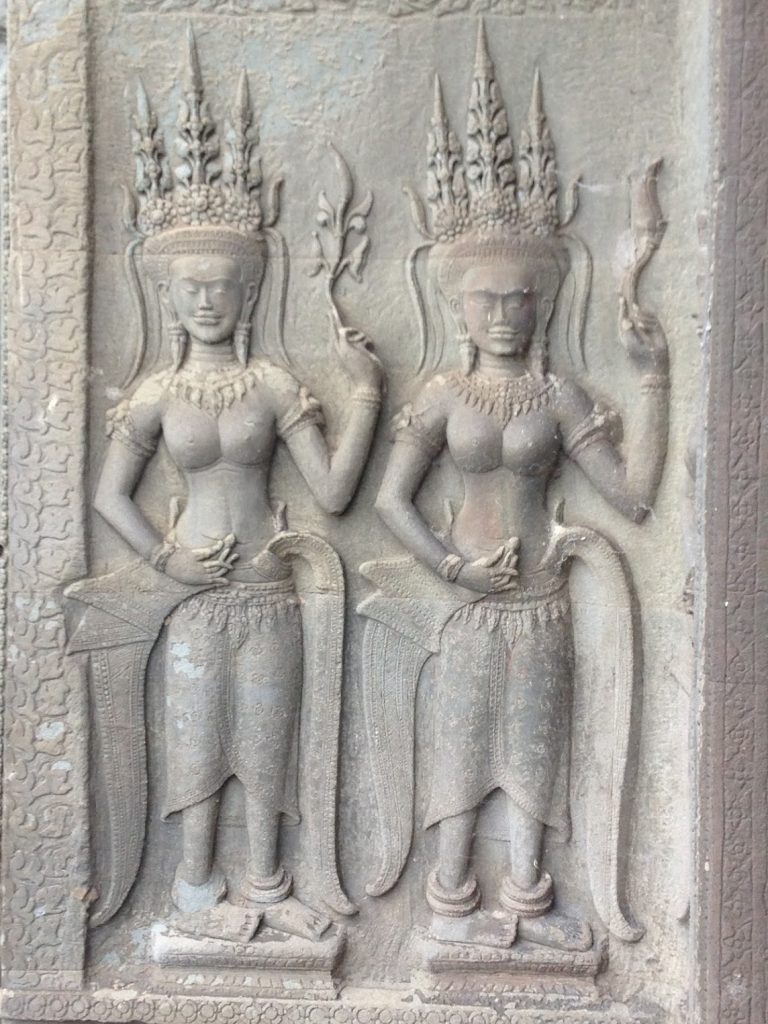 Last night I got a great email from one of my CDL (Community Dharma Leader) colleagues, Tsu-Yin, who has been practicing at various monasteries in Burma and Thailand for the past year. She included a link to some of her photos and a "Record of Mundane Thoughts"  — notes to herself that she kept over much of that time (quite a lot of which was spent at U Tejaniya's monastery where I stayed for a couple of weeks back in 2014).
So reading it was quite a sweet little memory trip for me and an inspiration, too, as I start to prepare for my 2-month retreat at Spirit Rock (Jan 28-Mar 25).
With deep bows to Tsu-Yin, here are just a few of her not-exactly-mundane "Mundane Thoughts":
* Enjoyment and agitation are opposite ends of the same stick. Think you can take only the delightful and leave the hideous? Impossible! You pick up the stick, you're stuck with both. You must put down the stick. GO BEYOND THE STICK.
* Happiness —> Concentration
* Good news is that when we keep still, samadhi comes on its own, because it was never something outside of us. Can't even go out and buy it in a store– it's free!
* Everything is part of waking up. Every act without attachment. But you wake up at the speed you wake up. Recognize that, and you're golden.
* Is Row Row Row Your Boat some sort of Song of Enlightenment?! I can't be the first to have wondered this.
***
Sadhu. Sadhu. Sadhu.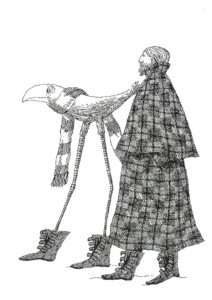 Today is my last day of work — of paid work, I should say. I am retiring and my office gave me a great party yesterday, which was a lot of fun, and of course the inevitable question came up: What are you going to do?
I have a DPP friend, a physician in her 40s I'm guessing, who recently quit her practice for a variety of reasons, none of which are easy to explain but mostly, I suspect, having to do with not being able to do what she feels like needs to be done. When people asked her the "What are you going to do" question, she answered with: "I am going to walk outside."
I love that.
Partly because that is, literally, what she's been doing every day since she retired (which she had almost never been able to do while she was employed). And because it suggests getting "outside the box" for a fresh approach, a fresh outlook…and some fresh air!
So that's what I'm going to do, too.
I'm going on the 6-week retreat in September, and to Burma in January, and I'm going to keep doing all the Dharma Town stuff in between. But maybe even more important that that — as often as possible, I'm going to walk outside.
(image by Edward Gorey)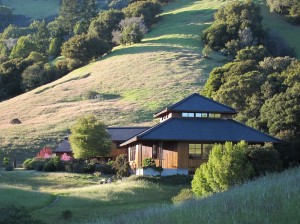 While I was away I received news that my DPP friend, Steve Young, who suddenly feel ill last month, passed away early on the morning of August 1. Steve was one of the resident caretakers at Spirit Rock. I am told that the staff there held a beautiful ceremony in which they rang the meditation bell in his honor 108 times.
All conditioned things are impermanent
Their nature is to arise and pass away.
To live in harmony with this truth,
Brings true happiness. 
I dedicate the merit of my practice during this month for the benefit of Steve, and for all beings, everywhere.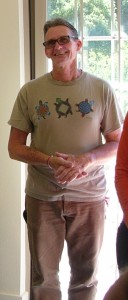 I just got word that one of my fellow Dedicated Practitioners, Steve Y., suffered a stroke over the weekend. An MRI was performed, which revealed advanced and terminal cancer. Preparations are being made for hospice care.
Steve is a Resident Caretaker at Spirit Rock and one of the sweetest, kindest, most tender people I've ever met.
May we all see the preciousness of each of our lives right here, right now….and may we know the truth of impermanence.
May all Beings be Peaceful.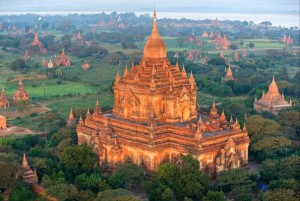 Travel plans are starting to firm up for the Dedicated Practitioner trip to Burma, which will include a 5-night stay in Bagan. Here's what Lonely Planet has to say:
Why go?
Marco Polo, who may or may not have visited on his travels, describes Bagan as "one of the finest sights in the world". Despite centuries of neglect, looting, erosion, regular earthquakes (including a massive one in 1975), not to mention questionable restoration, this temple-studded plain remains a remarkably impressive and unforgettable vision.
In a 230-year building frenzy up until 1287 and the Mongol invasions, Bagan's kings commissioned over 4000 Buddhist temples. These brick and stucco religious structures are all that remain of their grand city, with the 11th to 13th century wooden buildings having long gone.
Many restoration projects have resulted in a compromised archaeological site that can barely be describes as in ruins. Often the restorations bear little relation to the building systems and techniques used at the time of original construction. Still, Bagan remains a wonder. Working temples like Anada Pahto give a sense of what the place was like at its zenith while others conceal colorful murals and hidden stairways that lead to exterior platforms and jaw-dropping views across the plain.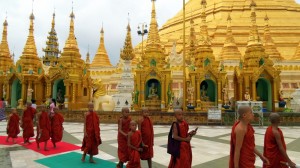 Just got the word: Tempel Smith, one of the teachers in the Dedicated Practitioner Program, will be leading a pilgrimage in Burma (Myanmar) in January….and I am going!
We will meet in Yangon on January 9th to visit the famous Schwedagon Pagoda (where Obama went after he met with Aung San Suu Kyi), travel to Bagan and Mandalay, take a ferry up the Irrawaddy River, make offerings in a monastery and school that Tempel helps support, and get to know many of his lovely Burmese friends. The formal trip ends on January 23rd, but several of us are staying in Yangon for a few more weeks to practice meditation at U Tejaniya's monastery. I think Sally Armstrong and a few other Spirit Rock teachers may join us there as well!
It is a rare and precious gift to yourself to join a group of fellow practitioners to visit the country of origin from which such powerful Buddha Dharma has come. It is even more rare to go there with a Dharma guide and teacher who can help translate the ancient forms of Dharma practice and culture in contemporary terms.
Yah-hoo!
There was a nice turnout for the Walk to Feed the Hungry on Sunday…even though it rained! Bhikkhu Bodhi was there (yay!!!) He gave a little talk about Buddhist Global Relief, which he founded, and chanted a blessing. It was lovely.
The event was sponsored by Buddhist Council of Greater of St. Louis. They've posted lots and lots of photos on their Facebook web page.
Here are a few of my favorites: