Browsing Category "Practice"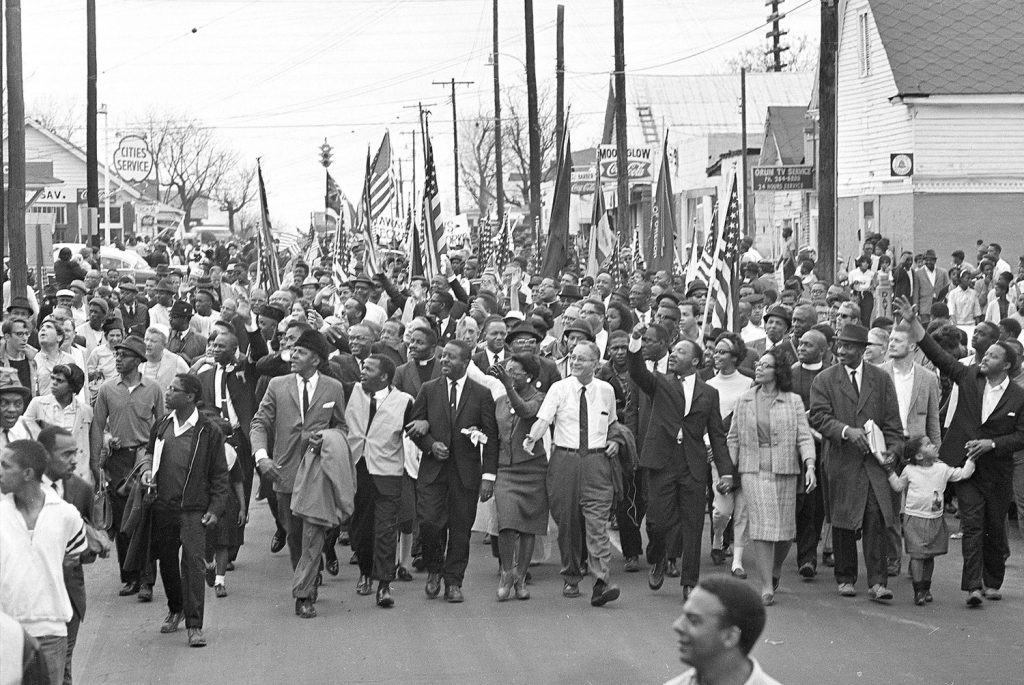 I've recently finished reading The Words & Wisdom of Charles Johnson, which I have been savoring since taking it up after Charles Johnson himself met with us as part of the CDL (Community Dharma Leader) program (where I was wowed by his brilliance, his ease, and the dignity of his presence.)
The book is a collection of essays, the last of which is a reflection on the "Commitment Form" that was used during the Civil Rights Movement. Johnson writes:
"…Martin Luther King Jr. said that in the black liberation struggle we always have to work on two fronts, one public and the other private, one external and one internal. One effort is to constantly improve the social world; the other is to constantly improve ourselves. Both efforts are necessary; they reinforce and strengthen each other…
"The men and women of the Civil Rights Movement worked out the Commitment Form, which nicely complements Mahatma Gandhi's vision of satyagraha, in practice as they moved from one campaign to another in the south. This form(ula), this insight, was fully developed by the time of the electrifying Birmingham campaign in 1963. Men and women, and their children filled the jails of "Bull" Conner in a massive act of civil disobedience. They–and all volunteers–were asked to sign this document, which is as follows:
"Commandments for Volunteers
I hereby pledge myself–my person and body–to the nonviolent movement. Therefore, I will keep the following commandments:
Meditate daily on the teachings and life of Jesus. [my edit: Meditate daily.]
Remember always that the non-violent movement seeks justice and reconciliation–not victory.
Walk and Talk in the manner of love, for God is love.
Pray daily to be used by God in order that all men might be free. [my edit: Set the intention daily that my efforts be directed to the liberation of all beings.] 
Sacrifice personal wishes in order that all men might be free. [my edit: that all beings might be free.]
Observe with both friend and foe the ordinary rules of courtesy.
Seek to perform regular service for others and for the world.
Refrain from the violence of fist, tongue, or heart.
Strive to be in good spiritual and bodily health.
Follow the directions of the movement and of the captain on a demonstration. [my edit: Follow wise counsel.]
"I sign this pledge, having seriously considered what I do and with the determination and will to persevere.  Name:_____________________
"…This was not simply a pledge for civil disobedience. This was a grand vision in which the personal and the political were one, a blueprint for how to live… I say all this as a Buddhist who has taken formal vows, the Precepts, as a lay person. (My very Christian wife of 41 years once said that she saw me as being like a Unitarian, someone always looking for the beauty and best in the world's religions and science, and I guess she was right about that.)…
"Why don't you, dear reader, print this off right now, and sign it. You'll feel good, if you do. And M.L.King, wherever he is, will thank you for doing that."
***
I have printed it off (with my edits) and signed it. And I do feel good! (I also hope M.L.King, wherever he is, will not take offense.)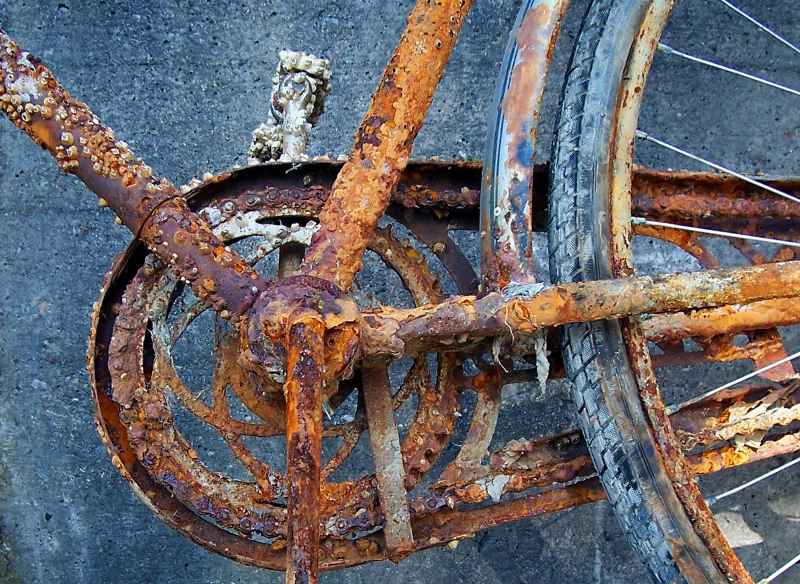 My apologies for not posting yesterday, but I was having surgery to remove a spot of skin cancer (not melanoma) that had returned. This was not an especially traumatic event, but it did give me pause.
Maybe that's why last night I chose to listen to this talk by Joseph Goldstein titled: Deepening Insight into Permanence. It's an excellent teaching on these 3 reflections: 
Whatever is of the nature to grow old, will grow old. I am not exempt. 
Whatever is of the nature to fall ill, will fall ill. I am not exempt.
Whatever is of the nature to die, will die. I am not exempt.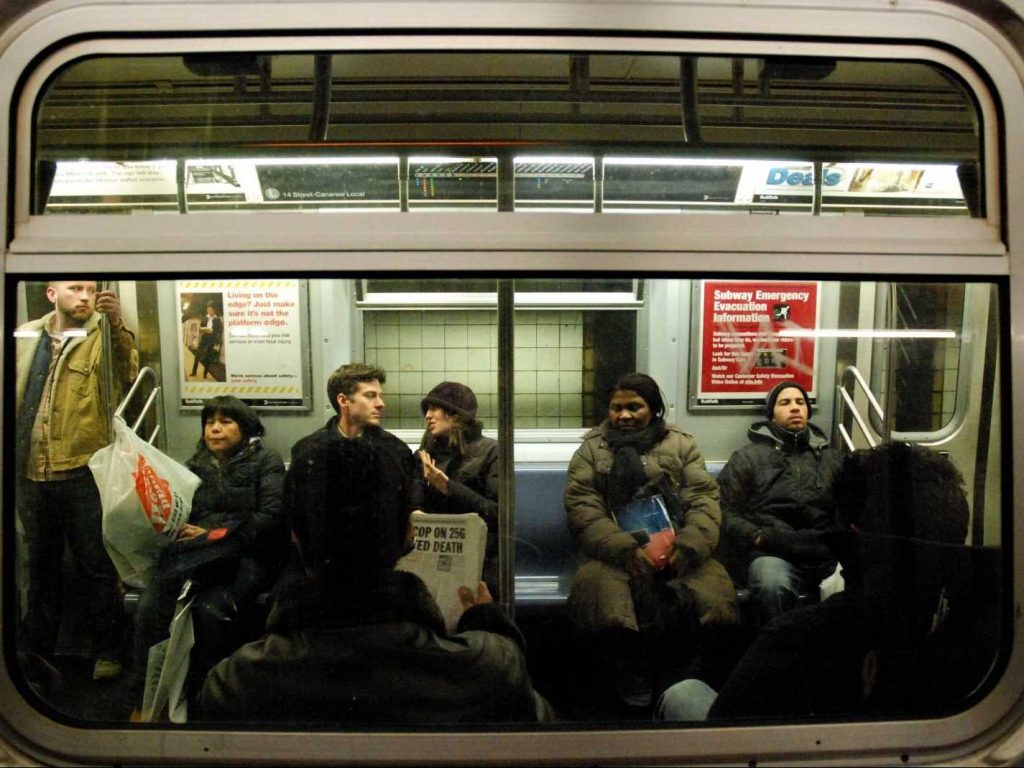 While I was in Wisconsin helping my parents, several of my dharma friends were sitting the retreat at IMS that Akincano (along with Christina Feldman) taught right before the course on Vedana. So as not to miss out, while I was driving (for 12 hours!) from Wisconsin back to St. Louis, I listen to all the talks from that retreat on Dharmaseed (here).
There was lots of great stuff in those talks. But one tiny little thing (seemingly) that Christina said — almost as an aside — during the final 10 minutes of the last talk of the retreat, has really stuck with me, maybe more than anything else.
She said: "My intention this year — I often have a sort of overriding intention that I use as an investigation — is to have nobody in my life that I'm indifferent towards.
"I find this really startling, in terms of metta. I get on the train or I pass people on the street….or the person at the cash register in the supermarket, the person at the gas station, the people in the hotels who look after us, in the restaurants… It's so easy to see people in terms of their functions, isn't it. As if they're somehow not really worthy of the attention we would give to someone we love, or someone we struggle with. I've found this quite a startling practice. Suddenly I seem to live in a much friendlier world!
"This is not about inflicting metta on people. [laugher] It's not about 'you're going to get my metta whether you like it or not. Here it comes!'
"It's about seeing. It's about noticing. It's about what happens in those moments when we offer a glance of tenderness and respect where our gaze falls. Whether we offer an acknowledgment. Whether we offer a smile.
"You know, I have so many subway journeys in London now where I feel like I'm surrounded by friends!"   
***
I thought about what she said when I was a Walgreen's yesterday. The whole place feels really tacky and aggressively "marketing-y" to me, so I tend to avoid eye contact with the cashier when I'm checking out (maybe because I'm embarrassed about shopping there, or embarrassed for them that they have to work there, or guilty maybe because they have to work there and I don't?!?). But I remembered what Christina said and I looked up and made a point of thanking the cashier (who was really hustling to get me checked out) and it made a huge difference in how I felt. About the experience. About the woman who was working there. About the world, actually. And about myself.
I'm glad I didn't miss out.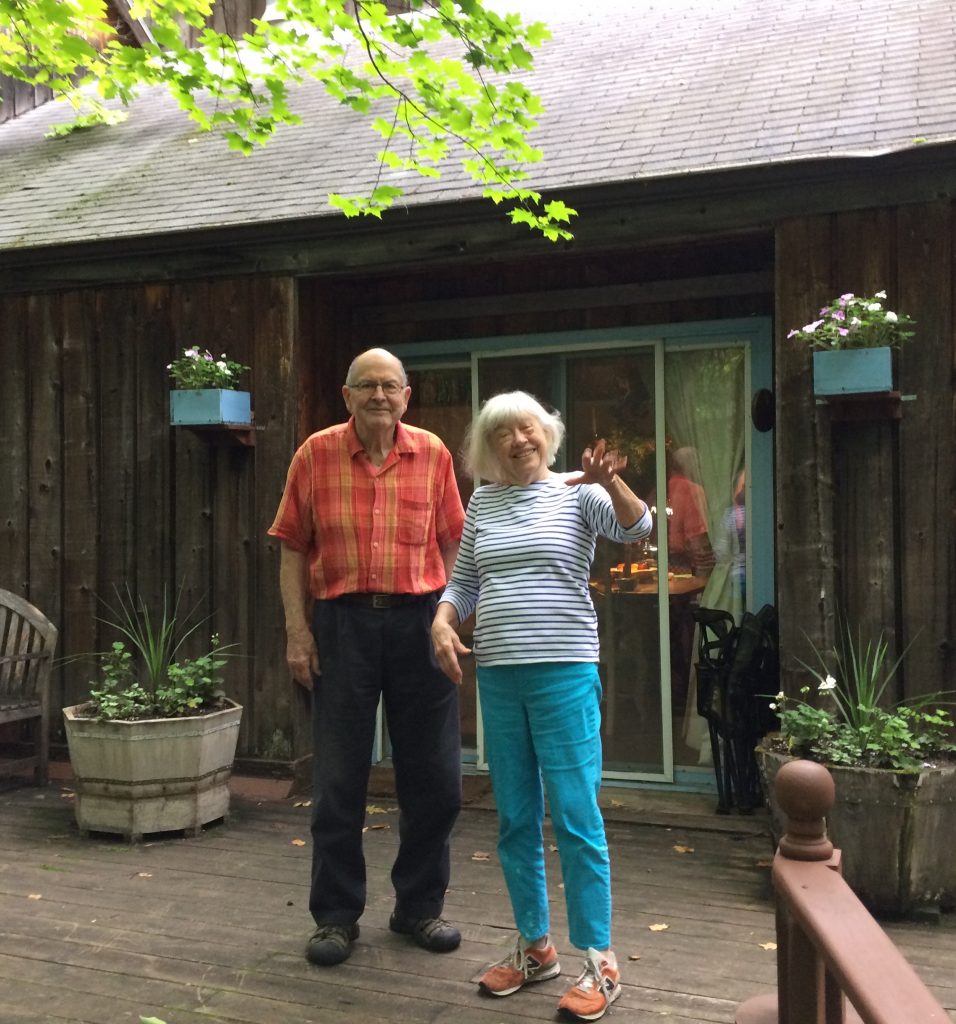 I'm back now from Wisconsin, where I was helping my mother — and my father — adjust to my mother's deteriorating state of dementia, and from Massachusetts, where I was studying the concept of "feeling tone" in Buddhist psychology — and really getting into the Pali texts!
I have quite a lot to say about both of these experiences, but for now, let me combine the two by quoting the Buddha (from the Numerical Discourses, AN 2.32):
"I tell you, monks, there are two people who are not easy to repay.
"Which two? Your mother and father. Even if you were to carry your mother on one shoulder and your father on the other shoulder for 100 years, and were to look after them by anointing, massaging, bathing, and rubbing their limbs, and they were to defecate and urinate right there [on your shoulders], you would not in that way pay or repay your parents.
"If you were to establish your mother and father in absolute sovereignty over this great earth, abounding in the seven treasures, you would not in that way pay or repay your parents.
"Why is that? Mother and father do much for their children. They care for them, they nourish them, they introduce them to this world."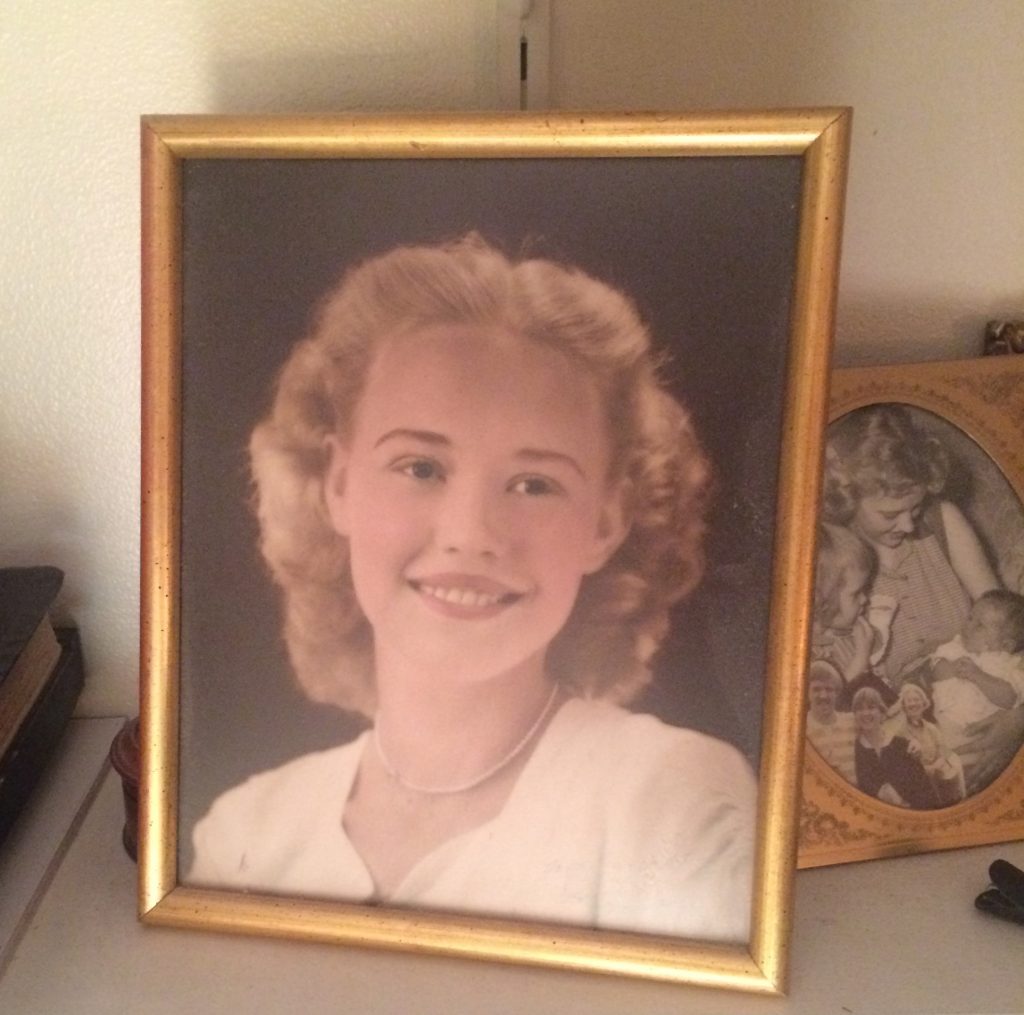 I'm not sure when I'll be posting again. Maybe next week. Maybe not.
I've just made plans to drive to Wisconsin after the retreat Lila will be leading this weekend because my mom's dementia has taken a dramatic turn for the worse, and I need to take over from my sister, who's there with her now, but needs to get back to her job in St. Louis.
It could be that mom is just having a harder time than normal adjusting to the move from St. Louis to Ellison Bay (she and my dad go there every summer). Or it could be something worse. We'll just have to see.
Whatever it is, it will change. That is for sure.
***
The photo is of my mom that my dad keeps on his desk. I think it's her high school graduation photo. They got married not long after that. The photo behind the photo is also of my mom, this time holding my little sister, with me looking on. And in the lower corner of that photo, there's a cut-out from a snapshot of my brother and me, at my college graduation, with my mom in the background looking on.
Everything changes.
Everything.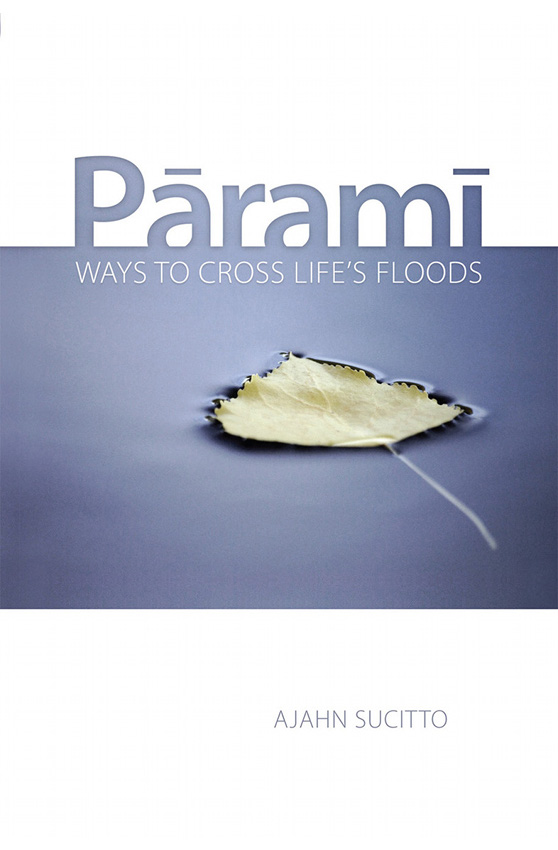 I'm not sure why, but I feel drawn today to post this passage from Parami: Ways to Cross Life's Floods, by Ajahn Sucitto:
"The Buddha famously declared patience to be the supreme purification practice. He was playing on the Vedic term 'tapas,' which signifies the taking on of an austerity or ascetic practice such as fasting or mortifying the body in order to cleanse the mind of passions and attachments. But the Buddha pointed not to physical asceticism — which he frequently spoke against — but of the restraint of holding the heart still in the presence of its suffering until it lets go of the ways in which it creates that suffering….
"Patience is not a numbing resignation to the difficulties of life; it doesn't mean that suffering is all right. It doesn't mean shrugging things off and not looking to improve our behavior. Nor does it mean putting up with something until it goes away. 
"The practice of patience means bearing with dukkah [suffering] without the expectation that it will go away. In its perfection, patience means giving up any kind of deadline, so the mind is serene and equanimous. But if the patience isn't pure yet (and it takes time to develop patience!), the mind still feels pushy or defensive.
"Impure patience is the attitude: 'Just hold on and eventually things will get better; I'll get my own way in the end if I'm patient enough.' This approach can temporarily block or blunt the edge of suffering, but it doesn't deal with the resistance or the desire that is suffering's root.
"Pure patience is the kind of acceptance that acknowledges the presence of something without adding anything to it or covering it up. It is supported by the insight that when one's mind stops fidgeting, whining and blaming, then suffering can be understood. It is this suffering that stirs up hatred and greed and despair, and it is through practicing the Dhamma, or Way, of liberation that its energy and emotional current can be stopped. Reactivity isn't the truth of the mind; it's a conditioned reflex, and it's not self. Because of that, suffering can be undone, and when it is, the mind is free….
"One year, I decided to not allow my mind to complain about anyone or anything. I was at Amaravati then, which was busy and there was a large community of people of many nationalities, with different languages and from different cultures. So in the general confusion and dysfunction of it all, my longing for simplicity and stability was sorely challenged, and I could get quite irritable. I kept most of it to myself, but still my mind was discontented. Hence the resolution…
"So instead I had to watch the irritation. Just putting up with it didn't really take me across. I could put up with things and become a patronizing old grump who puts up with things.
"But instead, as the practice of patience deepened, it took me to that point in the mind where I could feel the chafing, the tension, the disappointment — and the wanting to get away from it. At the point, where there was no excuse and no alternative, there was also no condemnation. After all, no one like suffering. And we're all in this together — wanting peace and harmony, but disappointing and irritating each other nonetheless….
"And from there, my mind began to open into love and compassion for all of us. It shouldn't be like this, but it is — and we have to support each other. I could realize, 'There's nothing wrong with them. They're my patience teachers, they're helping me to cross over the flood by getting me to jettison my demands, impatience and narrow-mindedness.'…
"This is the perfection of patience: it can make one's life a vehicle for blessing."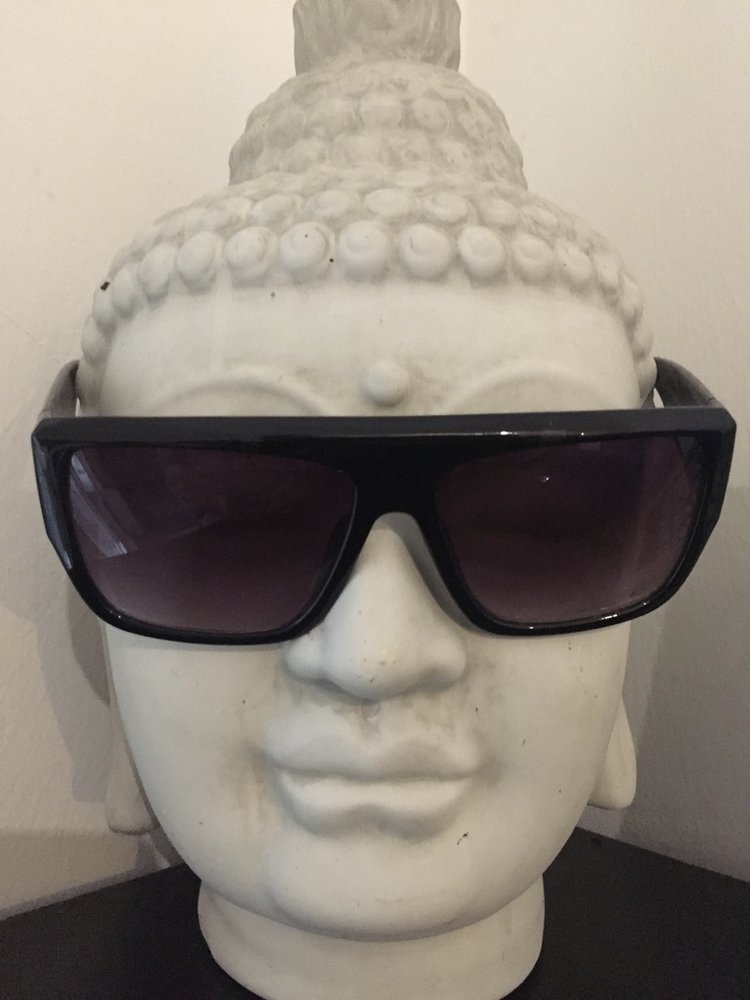 I am delighted to announce that, due to popular demand, there will be a July Session of the short course on Mindfulness Meditation that I will be offering in September. The scope of both courses will be the same, but you are welcome to attend both if you'd like — which is actually an excellent idea, since starting over is a big part of the practice!
This is an introductory course suitable for beginners or for anyone who'd like personalized guidance in the basic instructions for mindfulness meditation.
Schedule:
Sunday, July 16: Mindfulness of Body
Sunday, July 23: Mindfulness of Breathing
Sunday, July 30: Mindfulness of Thoughts and Emotions
Place:
Solar Yoga, 6002 Pershing, 63112
Time:
2:00 to 3:00 pm
The course will be offered on a donation basis. It's best to attend all three sessions, but it's also OK to drop in for just one or two.
If you plan to attend, please email Jan here.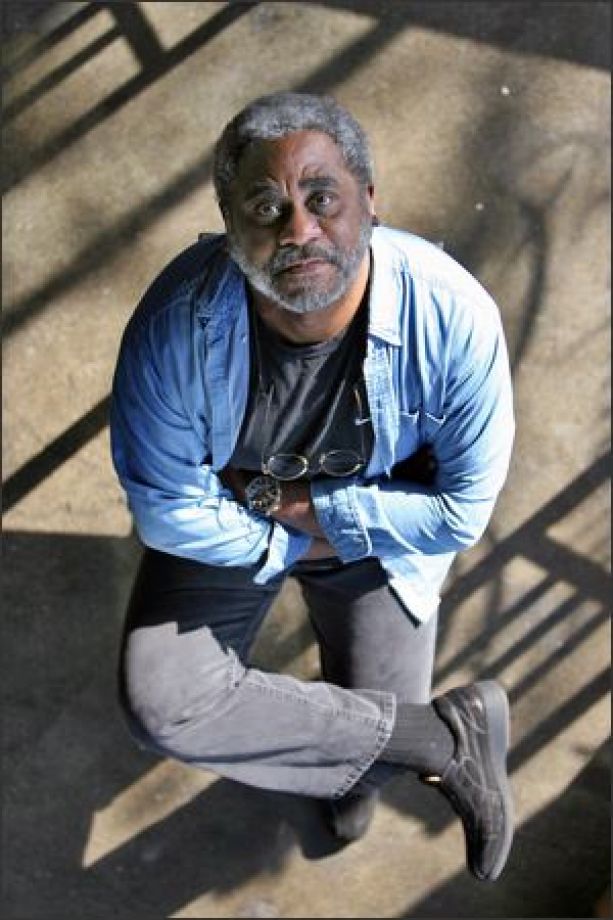 In The Words & Wisdom of Charles Johnson (2011), this amazing novelist, philosopher, teacher, illustrator, award winner, and sanscrit scholar (!) writes:
"Our era looks eerily (to me) like the time of Petronius, author of the Satyricon, at the end of the Roman empire. A time of late cultural decadence, confusion, and incoherence. So many people are scarred and scared, stressed and depressed, angry and willful.
"Given that fact, we need a place for spiritual renewal and healing. That place is within ourselves. It is always available to us. We need not look outside ourselves in order to achieve happiness and freedom from suffering. As it says in the Digha Nikaya:
"You should be an island to yourself, a refuge to yourself, not dependent on any other but taking refuge in the truth and none other than the truth. And how do you become an island and a refuge to yourself? In this way: You see and contemplate your body as composed of all the forces of the universe. Ardently and mindfully, you steer your body-self by restraining your discontent with the world about you. In the same way, observe and contemplate your feelings and use that same ardent restraint and self-possession against enslavement by greed or desire. By seeing attachment to your body and feelings as blocking the truth, you dwell in self-possession and ardent liberation from those ties. This is how you live as an island to yourself and a refuge in the truth–that one will come out of the darkness and into the light."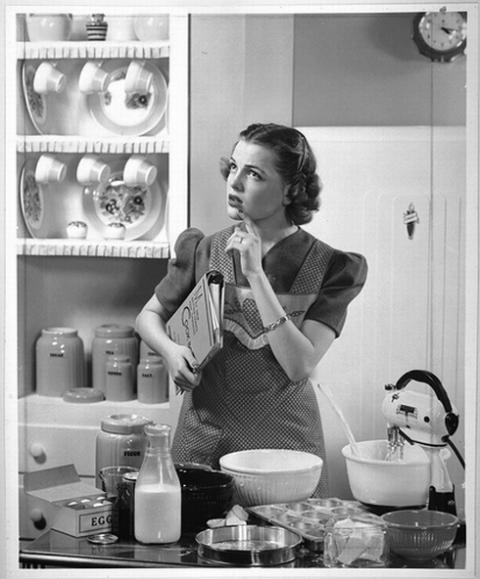 Now that I've completed the Community Dharma Leader (CDL) training program, I'm thinking about offering a short introductory course: Mindfulness 101, suitable for beginners or for anyone who'd like a little more guidance on the basic instructions for mindfulness meditation.
The course will consist of three sessions, held once a week, for one hour each.
Session 1: Mindfulness of Body
Session 2: Mindfulness of Breathing
Session 3: Mindfulness of Thoughts and Emotions 
The course will be offered on a donation basis. It's best if folks could attend all three sessions, but I'd be OK if someone wanted to drop in for just one or two.
I've already reserved space for us to meet in the fall:
Place: Solar Yoga, 6002 Pershing, 63112
Dates: Sunday, Sept 10, 17, and 24
Time: 2:00 to 3:00 pm
If you (or someone you know) would be interested in getting started sooner, please email me here and I'll see what I can do.
I'll be sending more info as the time gets nearer. If you want to make sure you're notified, send me an email.
In the mean time, spread the word!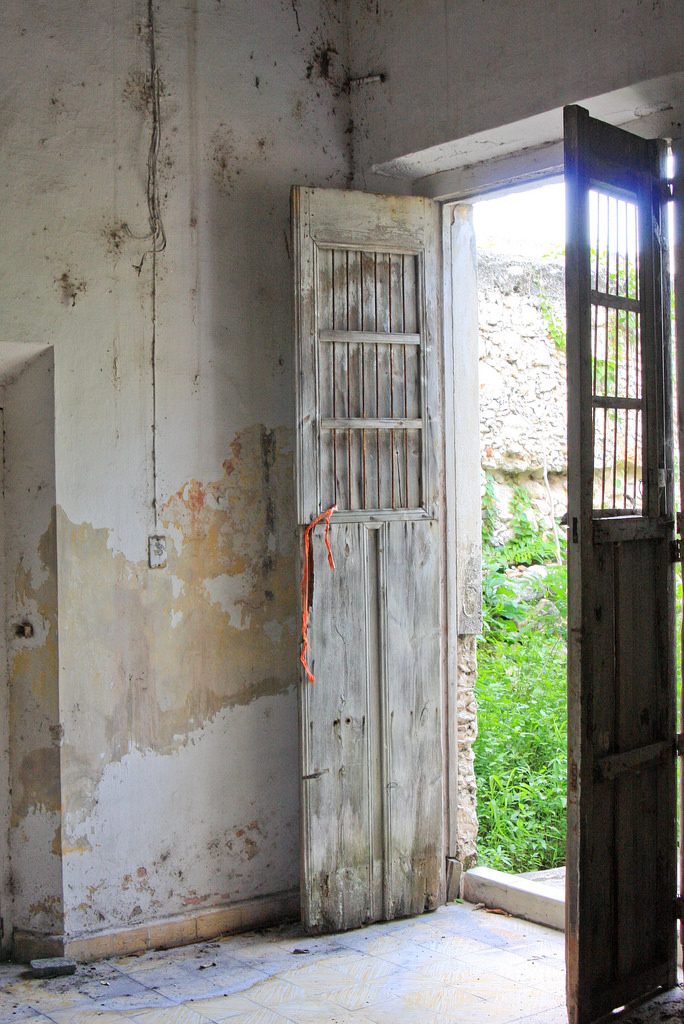 I don't know Who –or What– put the question.
I don't know when it was put.
I don't even remember answering.
But at some moment I did answer Yes to Someone –or Something– and from that hour I was certain that existence is meaningful and that therefore, my life, in self-surrender, had a goal.
— Dag Hammarskjold