Browsing Category "Poems"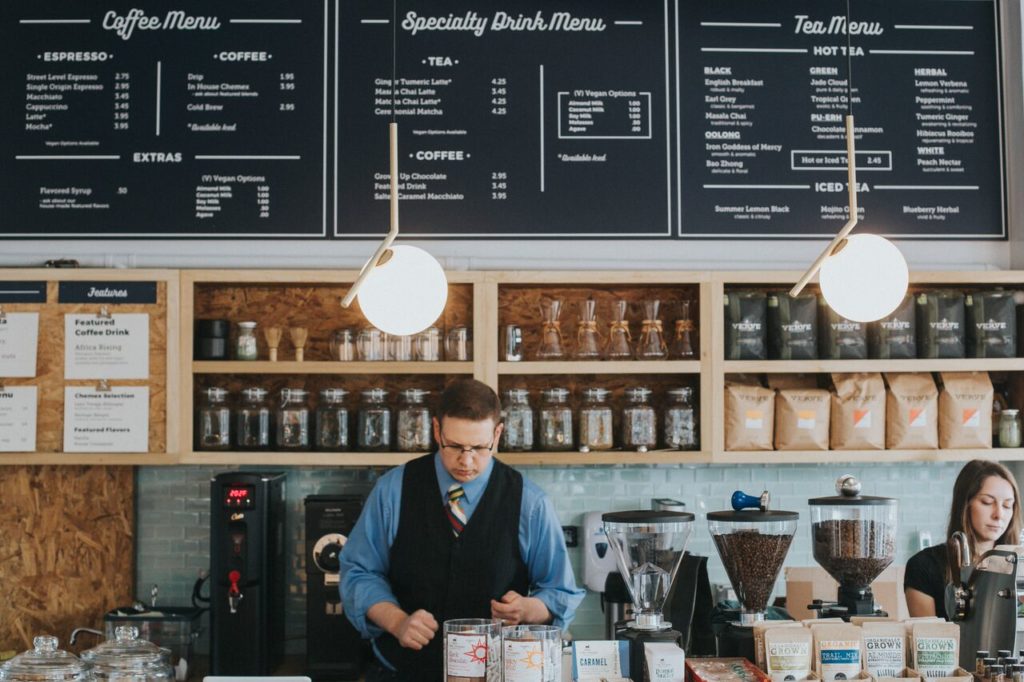 Happiness is Harder
by Jane Hirshfield
To read a book of poetry
from back to front,
there is the cure for a certain kind of sadness.
A person has only to choose.
What doesn't matter; just that —
This coffee. That dress.
'Here is the time I would like to arrive.'
'Today, I will wash the windows.'
Happiness is harder.
Consider the master's description
of awakened existence, how seemingly simple:
Hungry, I eat; sleepy, I sleep.
Is this choosing completely, or not at all?
In either case, everything seems to conspire against it.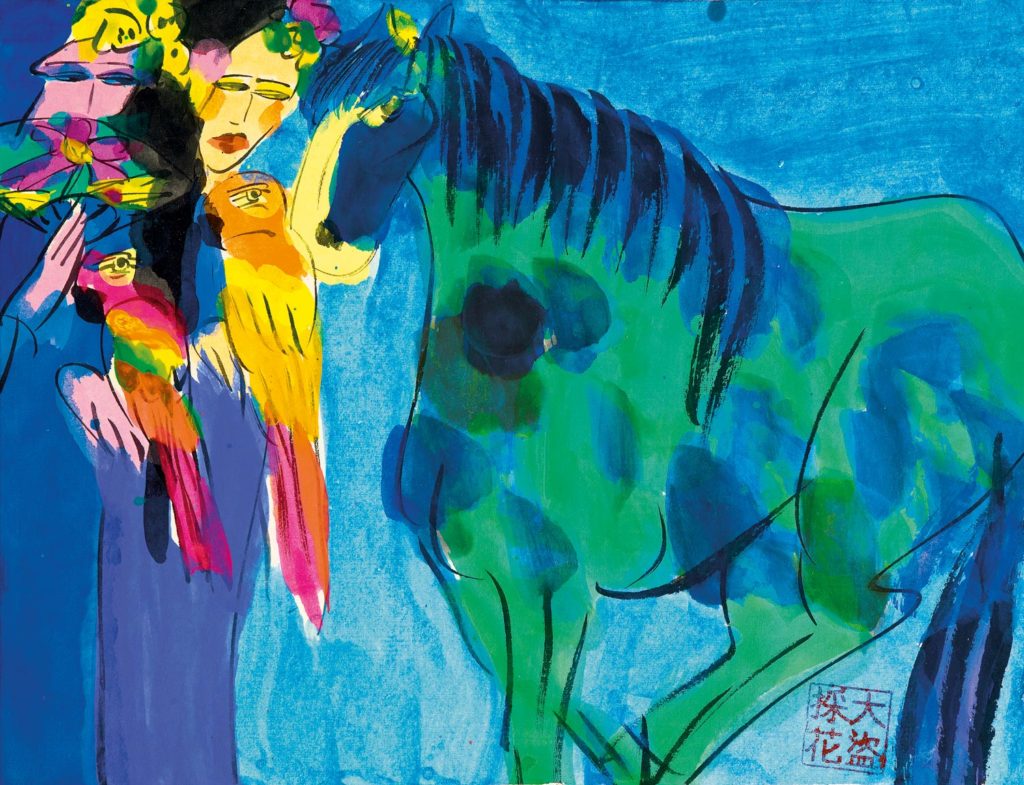 Habit
by Jane Hirshfield
The shoes put on each time
left first, then right.
The morning potion's teaspoon
of sweetness stirred always
for seven circlings — no fewer, no more —
into the cracked blue cup.
Touching the pocket for wallet,
for keys,
before closing the door.
How did we come
to believe these small rituals' promise,
that we are today the selves we yesterday knew,
tomorrow will be?
How intimate and unthinking,
the way the toothbrush is shaken dry after use,
the part we wash first in the bath.
Which habits we learned from others
and which are ours alone we may never know.
Unbearable to acknowledge
how much they are themselves our fated life.
Open the traveling suitcase —
There the beloved red sweater,
bright tangle of necklace, earrings of amber.
Each confirming: I choose these, I.
But habit is different: it chooses.
And we, its good horse,
opening our mouths at even the sight of the bit.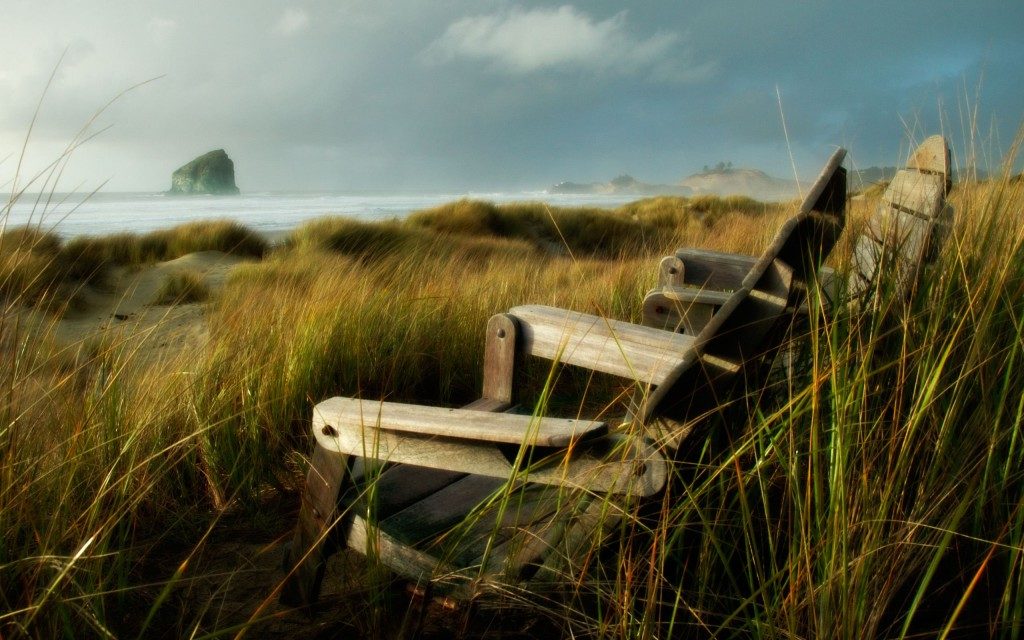 Another poem from Pome:
Geometry
by Rita Dove
I prove a theorem and the house expands:
the windows jerk free to hover near the ceiling,
the ceiling floats away with a sigh.
As the walls clear themselves of everything
but transparency, the scent of carnations
leaves with them.  I am out in the open
and above the windows have hinged into butterflies,
sunlight glinting where they've intersected.
They are going to some point true and unproven.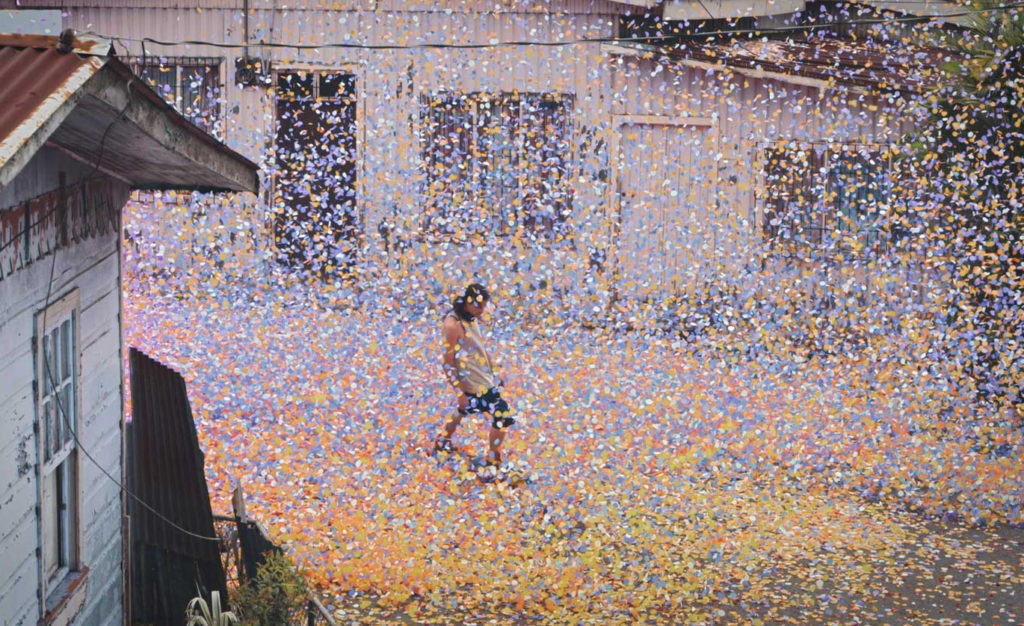 I subscribe to a lovely little service called Pome by Matthew Ogle, which sends a poem to your inbox every day. I really love the one that came yesterday. It puts me in the mood to do Metta:
Orchids are Sprouting from the Floorboards
by Kaveh Akbar
Orchids are sprouting from the floorboards.
Orchids are gushing out from the faucets.
The cat mews orchids from his mouth.
His whiskers are also orchids.
The grass is sprouting orchids.
It is becoming mostly orchids.
The trees are filled with orchids.
The tire swing is twirling with orchids.
The sunlight on the wet cement is a white orchid.
The car's tires leave a trail of orchids.
A bouquet of orchids lifts from its tailpipe.
Teenagers are texting each other pictures
of orchids on their phones, which are also orchids.
Old men in orchid penny loafers
furiously trade orchids.
Mothers fill bottles with warm orchids
to feed their infants, who are orchids themselves.
Their coos are a kind of orchid.
The clouds are all orchids.
They are raining orchids.
The walls are all orchids,
the teapot is an orchid,
the blank easel is an orchid,
and this cold is an orchid. Oh,
Lydia, we miss you terribly.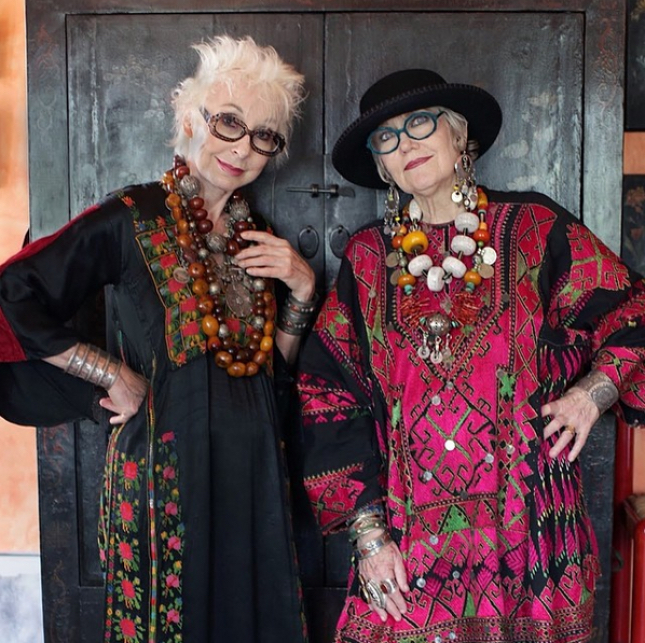 Come, Thief
by Jane Hirshfield
The mandarin silence of windows before their own view,
like guards who nod to every visitor,
"Pass."
"Come, thief,"
the path to the doorway agrees.
A fire requires its own conflagration.
As birth does. As love does.
Saying to time to the end, "Dear one, enter."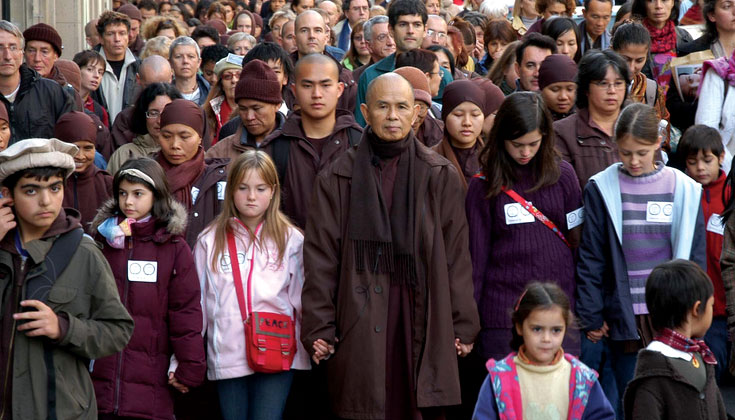 At Sunday Sangha yesterday Lingli spoke about Thich Nhat Hanh's well-known poem, Please Call Me By My True Names, and about the circumstances which brought him to write it. She also sent me the text she was referencing, which I offer here:
Please Call Me By My True Names
by Thich Nhat Hanh
"After the Vietnam War, many people wrote to us in Plum Village. We received hundreds of letters each week from the refugee camps in Singapore, Malaysia, Indonesia, Thailand, and the Philippines, hundreds each week. It was very painful to read them, but we had to be in contact. We tried our best to help, but the suffering was enormous, and sometimes we were discouraged. It is said that half the boat people fleeing Vietnam died in the ocean; only half arrived at the shores of Southeast Asia.
"There are many young girls, boat people, who were raped by sea pirates. Even though the United Nations and many countries tried to help the government of Thailand prevent that kind of piracy, sea pirates continued to inflict much suffering on the refugees. One day, we received a letter telling us about a young girl on a small boat who was raped by a Thai pirate.
"She was only twelve, and she jumped into the ocean and drowned herself.
"When you first learn of something like that, you get angry at the pirate. You naturally take the side of the girl. As you look more deeply you will see it differently. If you take the side of the little girl, then it is easy. You only have to take a gun and shoot the pirate. But we can't do that. In my meditation, I saw that if I had been born in the village of the pirate and raised in the same conditions as he was, I would now be the pirate. There is a great likelihood that I would become a pirate. I can't condemn myself so easily. In my meditation, I saw that many babies are born along the Gulf of Siam, hundreds every day, and if we educators, social workers, politicians, and others do not do something about the situation, in twenty-five years a number of them will become sea pirates. That is certain. If you or I were born today in those fishing villages, we might become sea pirates in twenty-five years. If you take a gun and shoot the pirate, you shoot all of us, because all of us are to some extent responsible for this state of affairs.
"After a long meditation, I wrote this poem. In it, there are three people: the twelve-year-old girl, the pirate, and me. Can we look at each other and recognize ourselves in each other? The title of the poem is Please Call Me by My True Names, because I have so many names. When I hear one of the of these names, I have to say, 'Yes.'"
Please Call Me by My True Names
Do not say that I'll depart tomorrow—
even today I am still arriving.
Look deeply: every second I am arriving
to be a bud on a Spring branch,
to be a tiny bird, with still-fragile wings,
learning to sing in my new nest,
to be a caterpillar in the heart of a flower,
to be a jewel hiding itself in a stone.
I still arrive, in order to laugh and to cry,
to fear and to hope,
the rhythm of my heart is the birth and death
of all that are alive.
I am the mayfly metamorphosing
on the surface of the river,
and I am the bird which, when Spring comes,
arrives in time to eat the mayfly.
I am the frog swimming happily
in the clear water of a pond,
and I am the grass-snake
that silently feeds itself on the frog.
I am the child in Uganda, all skin and bones,
my legs as thin as bamboo sticks.
And I am the arms merchant,
selling deadly weapons to Uganda.
I am the twelve-year-old girl,
refugee on a small boat,
who throws herself into the ocean
after being raped by a sea pirate.
And I am the pirate,
my heart not yet capable
of seeing and loving.
I am a member of the politburo,
with plenty of power in my hands.
And I am the man who has to pay his
"debt of blood" to my people
dying slowly in a forced labor camp.
My joy is like Spring, so warm
it makes flowers bloom all over the Earth.
My pain is like a river of tears,
so vast it fills the four oceans.
Please call me by my true names,
so I can hear all my cries and laughter at once,
so I can see that my joy and pain are one.
Please call me by my true names,
so I can wake up
and so the door of my heart can be left open,
the door of compassion.
As Much As You Can
by C.P. Cavafy (translation by Kelley/Sherrard)
And if you can't shape your life the way you want,
at least try as much as you can
not to degrade it
by too much contact with the world,
by too much activity and talk.
Try not to degrade it by dragging it along,
taking it around and exposing it so often
to the daily silliness
of social events and parties,
until it comes to seem a boring hanger-on.
Telemachus' Detachment
by Louis Glück
When I was a child looking
at my parents' lives, you know
what I thought? I thought
heartbreaking. Now I think
heartbreaking, but also
insane. Also
very funny.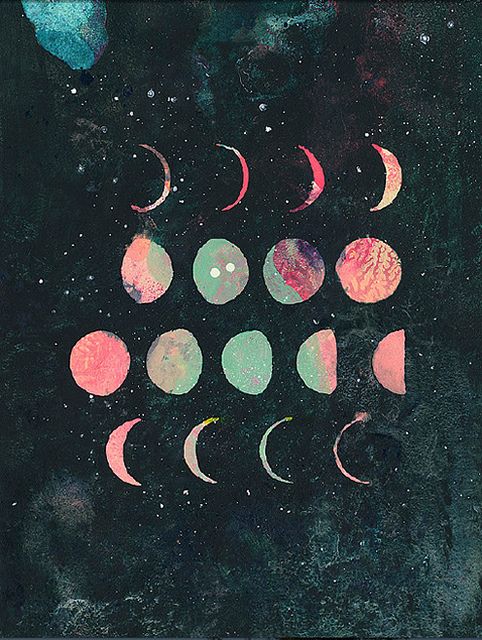 A shout-out today for my friend Betsy who turned me on to this beautiful offering from the Forest Sangha: Reflections on the Dhammmapada, which (if you subscribe) will arise in your email on each new and full moon.
Here is yesterday's
New Moon Reflection:
No More Thorns
If you walk the path
you will arrive at the end of suffering.
Having beheld this myself,
I proclaim the Way
which removes all thorns.
— Dhammapada v. 275
(from A Dhammapada for Contemplation, 2nd edition, Aruna Publications, 2006)
"It is not necessary to move through life perpetually afraid of being skewered by the barbs of painful human interaction. All beings, including the Buddha himself, are subject to the eight worldly winds: praise and blame, gain and loss, pleasure and pain, honor and insignificance.
"However, awakened beings are so completely transparent, so completely free from resistance, that they are always able to accord with it. They live unobstructed in their relationship with everything and everybody. Having walked the path to its end, they know beyond all doubt that to cling is to suffer. Wisdom shows them how to hold to life without creating pain, without spoiling it."
***
The Forest Sangha represents the
International Monasteries in the Therevada Buddhist Tradition of Ajahn Chah.
To receive these fortnightly Reflections, click here.
To view earlier Reflections, click here.
Swampy Cree narrative poem
translated by Howard Norman
I stay awake.
I am the poorest one.
I cook bark.
I have bad luck in hunting.
A duck caught my arrow
and used it
for her nest.
I am the poorest one.
I sit in mud and weep.
I have bad luck in hunting.
A goose caught my arrow
and broke it
in two.
I am old, old.
Don't bring me pity,
but food
yes.