Browsing Category "Movies"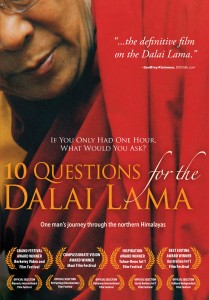 DHARMA MOVIE NIGHT TONIGHT
We'll be showing 10 Questions for the Dalai Lama, a 2006 documentary that asks: How do you reconcile a commitment to non-violence when faced with violence? Why do the poor often seem happier than the rich? Must a society lose its traditions in order to move into the future?
The film includes a look back at the spiritual leader's history and an exploration of the city of Dharamsala, India, where he now lives in exile. Watch trailer here.
Show starts tonight at 7:00pm at a private home inKirkwood. If you want to join us, contact me by email here.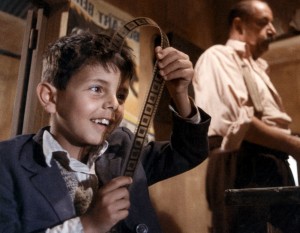 *** Announcing the Grand Opening of Dharma Movie Night ***
On Friday night (10/24), DharmaTown will host Dharma Movie Night, which I hope will be the first of many such evenings. We'll be showing Enlightenment Guaranteed, "a brilliant comedy about self discovery" (according to the Washington Post.)
They showed it at the retreat I was just at!
The plan is to host Dharma Movie Night approximately once a month at the home of one of our sangha members. If you're interested in attending, contact me by email here. Admission is free. Popcorn will be provided!
If you can't make it….rent it. (We're getting our copy at the public library.)
Enjoy.