Browsing Category "CDL"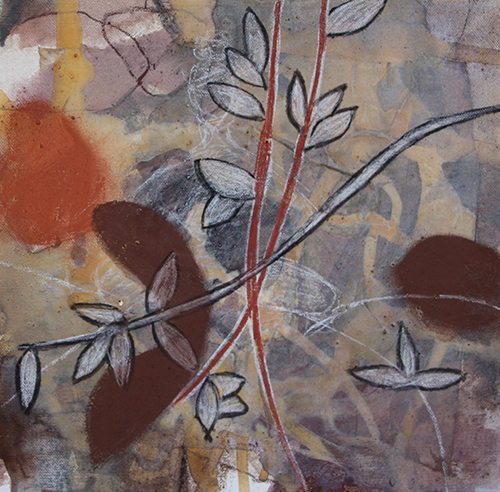 Today's post is in honor of Pauletta Chanco — artist, teacher, fellow CDL graduate — who passed away yesterday at her home in California, surrounded by family, held in love.
All conditioned things are impermanent.
Their nature is to arise and pass away.
To live in harmony with this truth
Brings true happiness.
*** 
Painting by Pauletta Chanco: Journey to Transcendence 1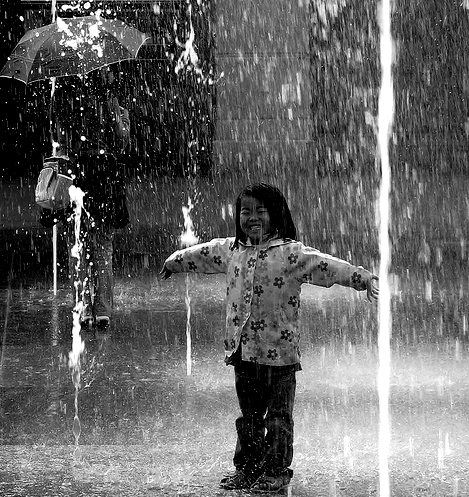 It's been just over a week now and I see that the Community Dharma Leader (CDL) graduation is still having a strong effect on me. One part of the ceremony in particular — a beautiful ritual called "Shower of Vows" — still reverberates. Here's how it went:
A few days before the final ceremony, we were each given two, blank index cards. After reflecting together on some of the highlights of the two-year program and sitting together in silence for a while, we were asked to formulate a vow we would like to carry forward into the future (for example: to cultivate patience, or to read all the suttas, or to more actively address issues of social injustice in our community, etc.) and then to write that vow on one side of one of the the blank cards. On the other side, we were asked to list at least three concrete, practical actions we plan to do to help carry out that vow, and then to list the name of at least one person we can call on to support us in that effort. We were given plenty of time to do this, as I recall. Then we were asked to get together in groups of three to share what we had written (if that felt appropriate) or to share what the process of trying to do it had been like (if that felt more helpful). And then we were asked to leave the card (which we did not put our name on), vow-side-up, on the back altar (which we all passed as we went out of the hall), so we could look at them — if we wanted to — and get a sense of the breath and depth of the intentions that were alive in the room. (We would then pick these cards up again at the end of the graduation ceremony to keep as a reminder of the vow — and the action plan — we had made.)
On the second card, we were asked to write just the vow once again, then to take that card back to our rooms, and bring them back with us to the graduation ceremony on the final day.
Then during the ceremony, after the teachers each said a few words and before we all lined up to receive our certificates, we recited together the Refuges and Precepts, and then we were asked to say our vow aloud — all together, in a "shower" of voices, so that all the vows were sent out into the room, as a collective, with no individual voice or vow distinguishable from any other — and then, as we each went up to the front of the room to receive a blessing chord and our certificate, we placed the written vow into a basket on the front altar, and then bowed. (These would then be burned in a ritual along with all the other written messages that are left on the back altar and collected after every retreat.)
I won't say here what my vow was. Because it's private. But I will say that the private/public aspect of the ceremony was an important part of my taking of that vow, which — very much because it was taken in that individual/collective way — now seems to have soaked deep into the very center of my being.
May it be so.

I don't think this is the official graduation photo — although who knows, this is a very unorthodox program! — but it's one of the photos that were taken as we were getting ready to graduate…that is, about to be let loose into the world as brand new Community Dharma Leaders!
You can't tell by looking at the photo (even after clicking to enlarge), but this is absolutely, positively the most diverse group of people I have ever been a part of. Not just in terms of race — although there certainly was that — but also in terms of gender identity, body size, sexual orientation, age, nationality, language, economic status, cultural background, religious tradition (we're not all Buddhists!), level of formal education, health, other-able-bodied, marital status, family configuration, etc etc etc. (In case you can't tell, I'm the late-middle-aged, upper-middle-class white woman, with glasses and pink-and-silver hair, wearing a striped sweater, near the middle of the pack, on the right.)
It wasn't easy to navigate all these differences. But it was possible.
And it was liberating.
Look out world. Here we come!!!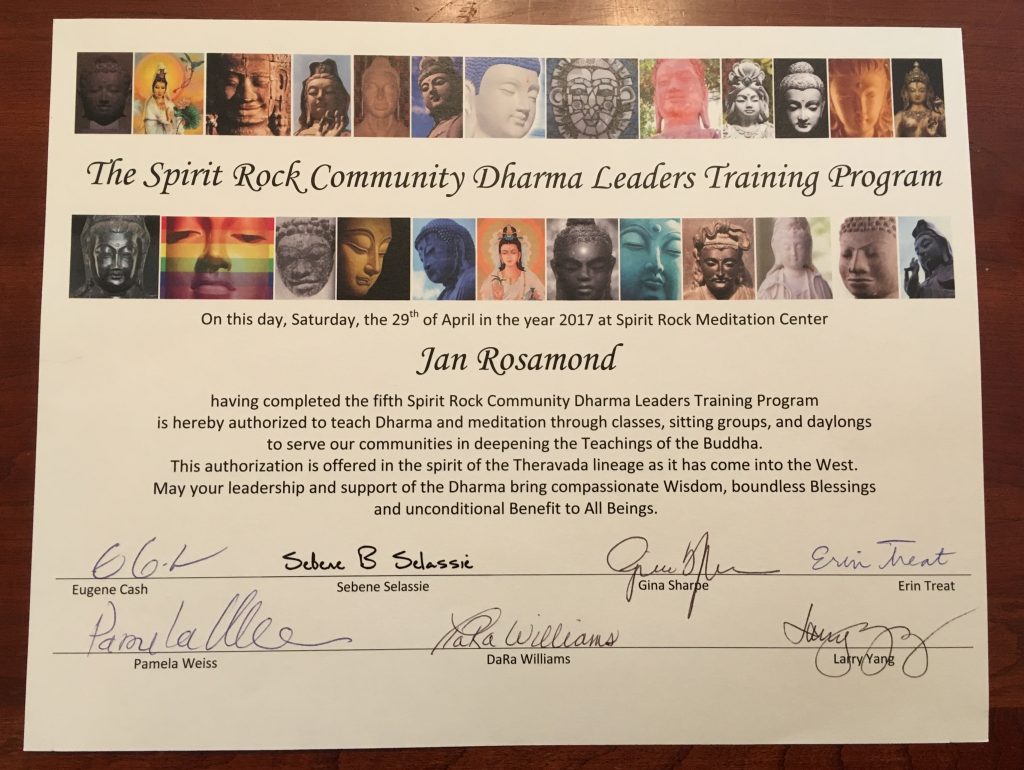 Just a quick post today because my back is still seized up (since half-way through the retreat!) and I'm trying to stay horizontal as much as possible to give it time to relax and restore itself. (I hope to post more tomorrow, but can't promise.)
***
I am now an official graduate of the Spirit Rock Community Dharma Leader Training Program. What exactly that means for me, in terms of what's different, is yet to be seen. But one thing I've learned so far is that it's good not to have a fixed view about the way things "should" unfold.
Here's what the certificate says:
On this day, Saturday, the 29th of April in the year 2017 at Spirit Rock Meditation Center, Jan Rosamond, having completed the fifth Spirit Rock Community Dharma Leaders Training Program is hereby authorized to teach Dharma and meditation through classes, sitting groups and daylongs to serve our communities in deepening the Teachings of the Buddha.
This authorization is offered in the spirit of the Theravada lineage as it has come into the West. May your leadership and support of the Dharma bring compassionate Wisdom, boundless Blessings and unconditioned Benefit to All Beings.
***
May it be so.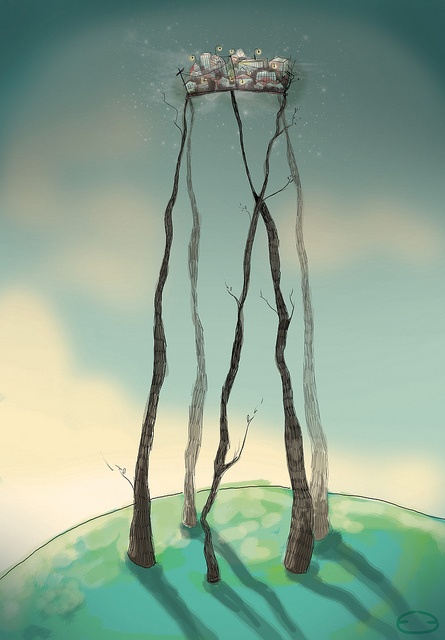 In honor of Earth Day (tomorrow) and in support of the March for Science scheduled to celebrate the occasion on the National Mall, I offer this selection from Invisible Cities, by Italo Calvino, (which I always consult before leaving home, as I am about to do, to complete the final segment of the Community Dharma Leader training program):
Cities & Eyes  3
After a seven days' march  through woodland, the traveler directed toward Baucis cannot see the city and yet they have arrived. The slender stilts that rise from the ground at a great distance from one another and are lost above the clouds support the city. You climb them with ladders. On the ground the inhabitants rarely show themselves: having already everything they need up there, they prefer not to come down. Nothing of the city touches the earth except those long flamingo legs on which it rests and, when the days are sunny, a pierced, angular shadow that falls on the foliage.
There are three hypotheses about the inhabitants of Baucis: that they hate the earth; that they respect is so much they avoid all contact; that they love it as it was before they existed and with spyglasses and telescopes aimed downward they never tire of examining it, leaf by leaf, stone by stone, ant by ant, contemplating with fascination their own absence. 
***
Note: In a spirit of inclusivity (heightened by my participation in the CDL program), I have changed the gender pronoun of Calvino's traveler above from "he" to "they".
Also note: I'll be back in Dharma Town, ready to post again on Monday, May 1. (May Day!) Check back then.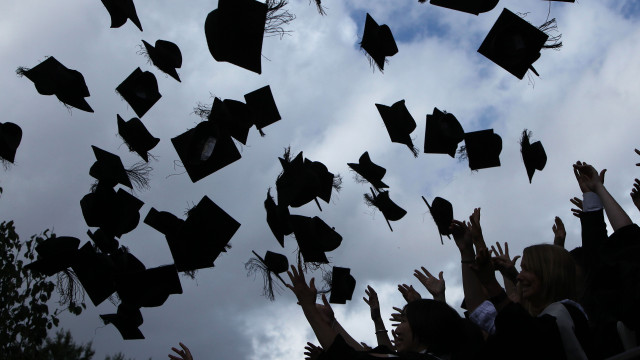 I leave on Saturday to go back to Spirit Rock for the final Community Dharma Leader (CDL) training retreat, which I have recently discovered will include some kind of formal-sounding Graduation Ceremony ("formal" as in they've encouraged us to invite guests!)
I wasn't expecting this. When I "graduated" from the Dedicated Practitioner Program (DPP) in 2013, we'd had a little ceremony at the final retreat — where each of our names were called and we each walked up to where the teachers sat and were given a certificate and a blessing chord and a little silver Buddha "charm" as the big bell was being rung. There was a group photo too, as I recall, and a general spirit of accomplishment and celebration. But there had been no announcement about any of this prior to the event, and guests were definitely not part of the deal.
So it seems like the teachers have something a little more officially ceremonial planned to mark this occasion. When I first got wind of this, I felt a little embarrassed. Like: Really? Aren't We Kind of Past That Sort of Thing?
But now I have to admit, I'm looking forward to it. This program has made me grow in ways that I hadn't expected, hadn't intended, and certainly hadn't been all that thrilled about (in the beginning), because it meant facing my own complicity with systemic racism, my own blindness to the sense of entitlement that I took for granted, and my cozy attachment to "the way things have always been done."
But now that I've actually pushed through (been pushed through?) some of the barriers that had kept me separated from people (and situations) I felt not-entirely-comfortable-with, I see how limiting that was. How constricting. And how impoverishing — for ME! As well as for everyone else. Now that I've relaxed a bit about feeling less-than-entirely comfortable — I've discovered that I feel a whole lot more free! Free to say no. To say yes! To lead. To follow. To fail. To succeed!!!
***
So I'm ready to celebrate. And this is only the beginning. Stay tuned.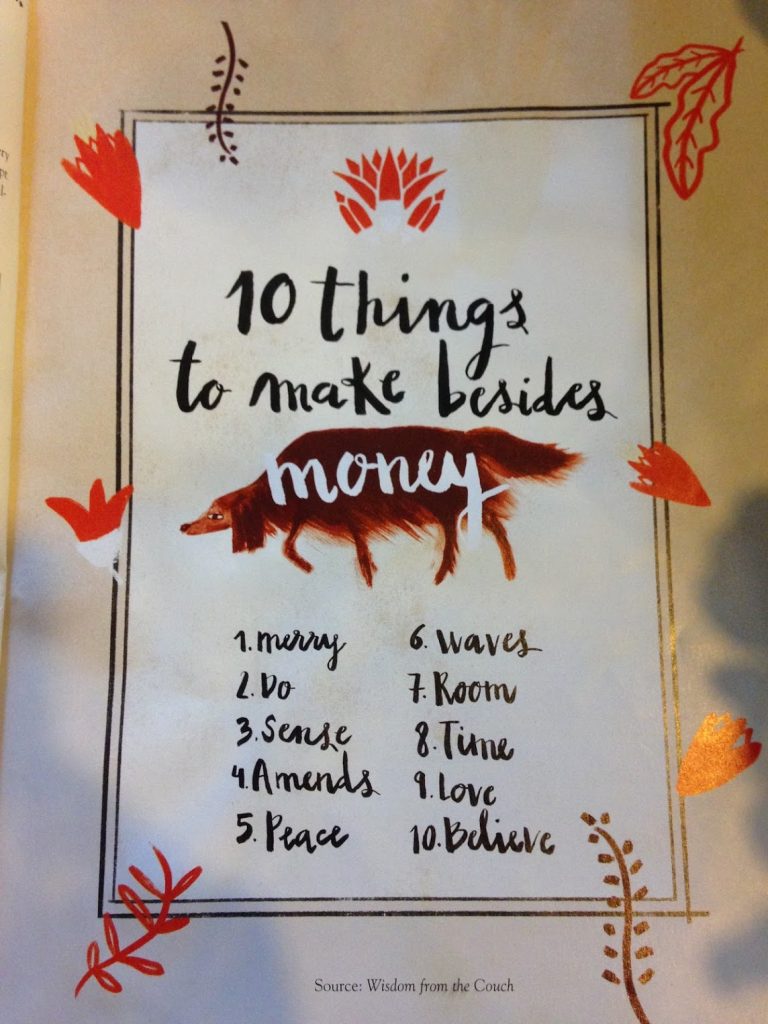 One more bow to Tsu-Yin for this image, which she found in a magazine during her "visa run" to Cambodia.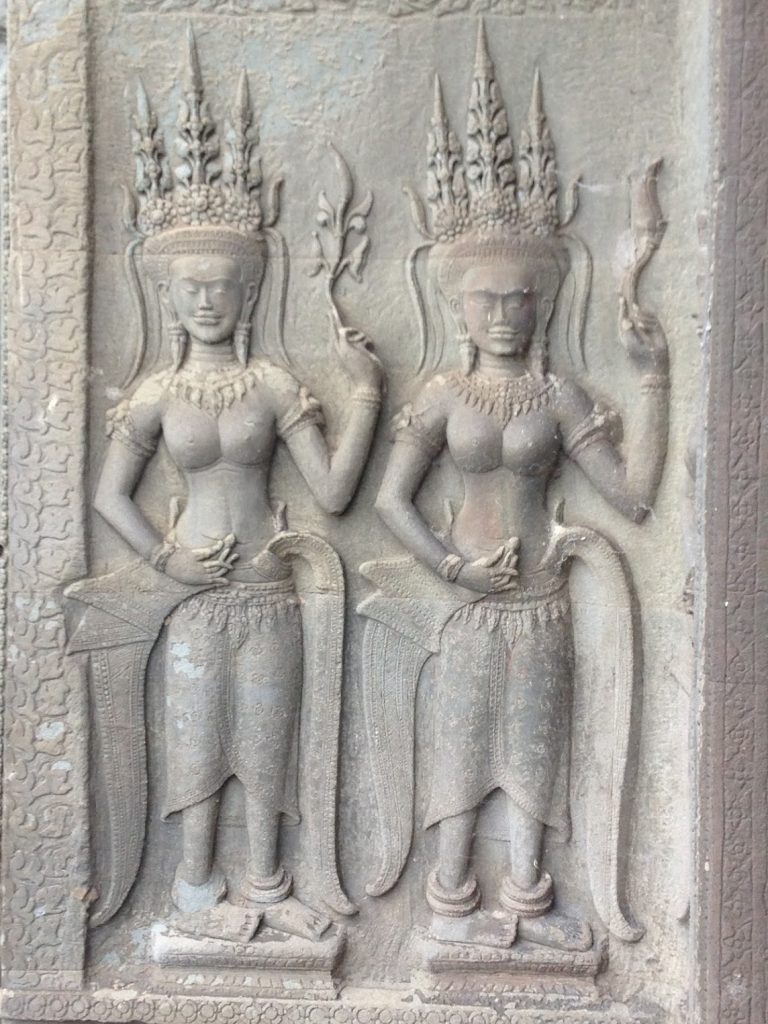 Last night I got a great email from one of my CDL (Community Dharma Leader) colleagues, Tsu-Yin, who has been practicing at various monasteries in Burma and Thailand for the past year. She included a link to some of her photos and a "Record of Mundane Thoughts"  — notes to herself that she kept over much of that time (quite a lot of which was spent at U Tejaniya's monastery where I stayed for a couple of weeks back in 2014).
So reading it was quite a sweet little memory trip for me and an inspiration, too, as I start to prepare for my 2-month retreat at Spirit Rock (Jan 28-Mar 25).
With deep bows to Tsu-Yin, here are just a few of her not-exactly-mundane "Mundane Thoughts":
* Enjoyment and agitation are opposite ends of the same stick. Think you can take only the delightful and leave the hideous? Impossible! You pick up the stick, you're stuck with both. You must put down the stick. GO BEYOND THE STICK.
* Happiness —> Concentration
* Good news is that when we keep still, samadhi comes on its own, because it was never something outside of us. Can't even go out and buy it in a store– it's free!
* Everything is part of waking up. Every act without attachment. But you wake up at the speed you wake up. Recognize that, and you're golden.
* Is Row Row Row Your Boat some sort of Song of Enlightenment?! I can't be the first to have wondered this.
***
Sadhu. Sadhu. Sadhu.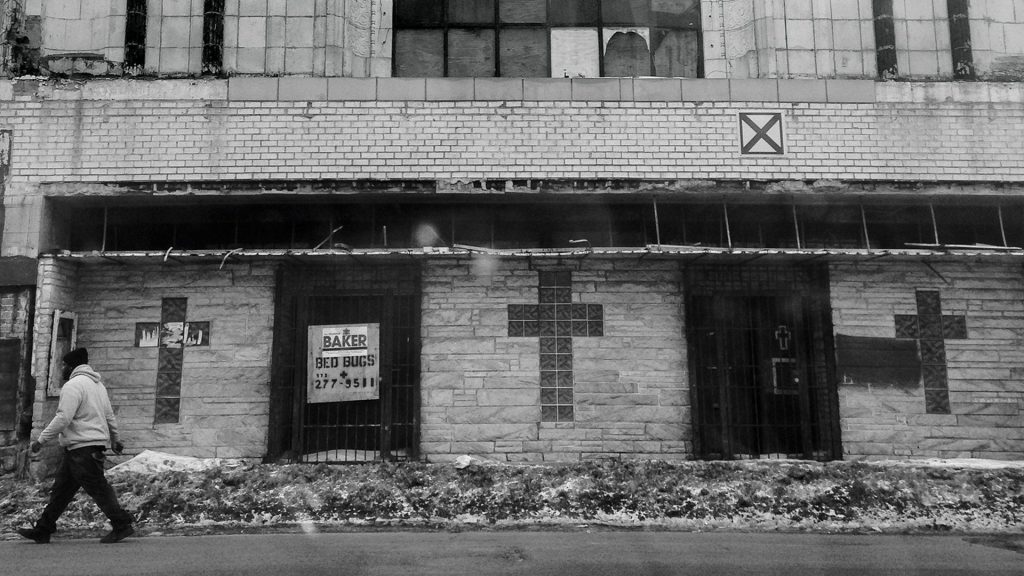 My "Waking Up White" dharma consult group meets again tonight by Skype. It's one of more than a dozen such groups (made up of white dharma practitioners) that were formed — entirely voluntarily — as an outgrowth of the work the entire (very diverse) Community Dharma Leader group has been doing to recognize — and undo — the systemic racism we're all a part of, simply as a result of having lived in this country. The CDL program has had a profound effect on the way I understand my place/role in the world — not just the dharma world — and I think the most dramatic effect has come from the study and discussion work I've done in this small "Waking Up White" group.
The materials we have been using were originally put together by a group of practitioners (all white) from the East Bay Sangha in Oakland, CA. They include a wide range of books, articles, videos, etc., but the one that really woke me up was written by Ta-Nehisi Coates, titled: The Case for Reparations. (from The Atlantic magazine, 2015)
From the intro: Two hundred fifty years of slavery. Ninety years of Jim Crow. Sixty years of separate but equal. Thirty-five years of racist housing policy. Until we reckon with our compounding moral debts, America will never be whole.
Reading that article was important. But it was not just reading it that woke me up. It was reading it after also having read and discussed — with a small group of people I felt safe and comfortable with — all the other materials that were provided (beginning with Waking Up White, by Debby Irving) by the East Bay Sangha in Oakland, CA. And it was reading (and discussing) it within a thoughtful set of guidelines and structure.
All of which is now available for use by other peer-facilitated dharma study groups. This is life-changing — world-changing — work. Interested? Email me here.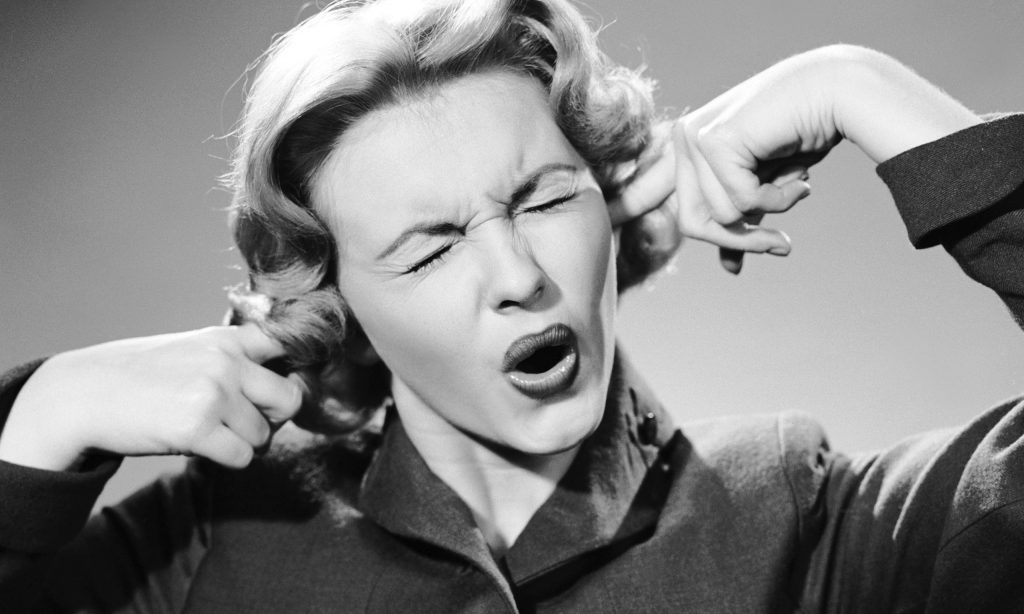 As part of the Community Dharma Leader (CDL) program and the awareness to my own cultural blindness it has opened in me, I've started reading more books, articles, newspaper stories, etc. about racism and the experience of being black in this country — Between the World and Me, by Ta-Nehisi Coates and Underground Railroad by Colson Whitehead, for example.
Frankly, it's been difficult. And painful. And upsetting. But also rewarding.
Then just when I thought I was really being open to the "other," even congratulating myself on my willingness to listen, to hear the suffering, to see my own contribution to that suffering — I hit the wall at an even more challenging level of habitual "other-ing" in Arlie Hoschschild's highly acclaimed: Strangers in Their Own Land: Anger and Mourning on the American Right, subtitled "A Journey to the Heart of Our Political Divide."
This is one book I really, REALLY did not want to read.
But I know that this too needs to be heard.
So I've started in. (Thankfully, the writing is beautiful.)
Here's a quote from the prelude:
"We, on both sides, wrongly image that empathy with the 'other' side brings an end to clearheaded analysis when, in truth, it's on the other side of that bridge that the most important analysis can begin.
"The English language doesn't give us many words to describe the feeling of reaching out to someone from another world, and of having that interest welcomed. Something of its own kind, mutual, is created. What a gift.
"Gratitude, awe, appreciation; for me, all those words apply and I don't know which to use. But I think we need a special word, and should hold a place of honor for it, so as to restore what might be a missing key on the English-speaking world's cultural piano. Our polarization, and the increasing reality that we simply don't know each other, makes it too easy to settle for dislike and contempt."