Browsing Category "Books"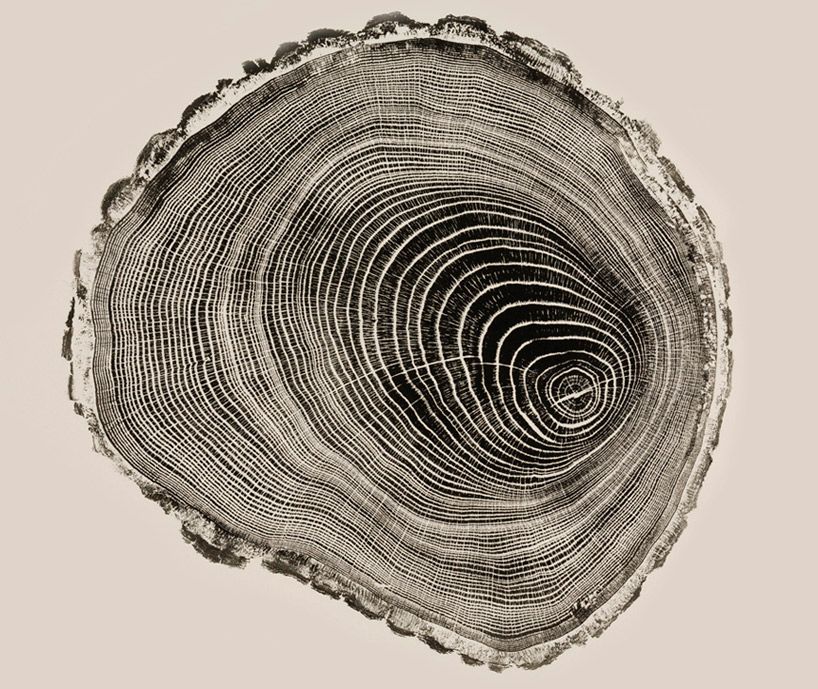 Our Dharma Book Group meets tonight (we're reading In the Buddha's Words, by Bhikkhu Bodhi), and it looks like our discussion will take us into The Greater Discourse on the Simile of the Heartwood (MN 29), which includes one of my favorite quotes from the Buddha.
Here's what Bhikkhu Bodhi has to say:
"The sutta is about a 'clansman' who has gone forth from the household life into homelessness intent on reaching the end of suffering. Though earnest in purpose at the time of his ordination, once he attains some success, whether a lower achievement like gain and honor or a superior one like concentration and insight, he becomes complacent and neglects his original purpose in entering the Buddha's path. The Buddha declares that none of these stations along the way — not moral discipline, concentration, or even knowledge and vision — is the final goal of the spiritual life…"
The Buddha says, "But it is the unshakeable liberation of mind that is the goal of this spiritual life, its heartwood, and its end."
***
"Unshakeable liberation of mind." I just love that!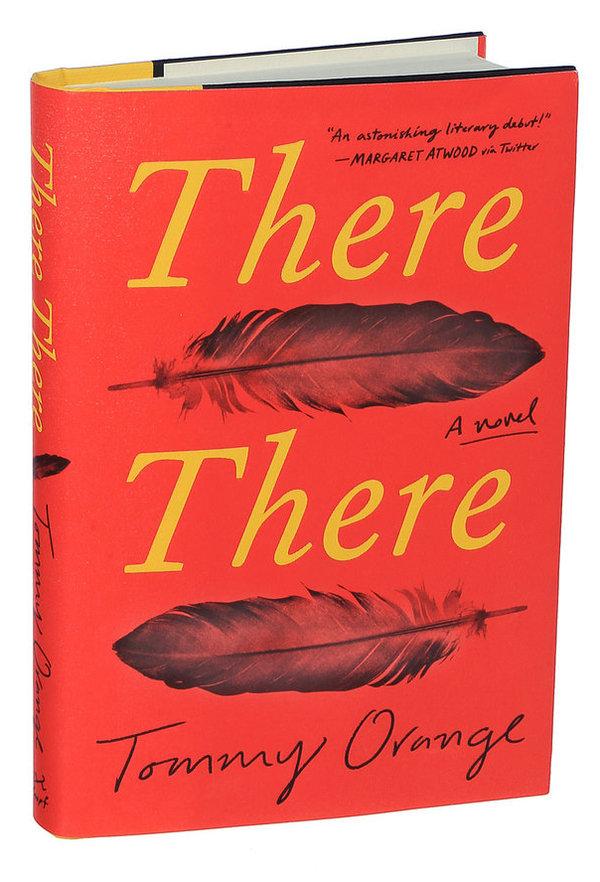 I just started reading There There, by Tommy Orange, and already I feel my heart/mind opening, shifting, changing. Here's an excerpt from the Prologue:
"Urban Indians were the generation born in the city. We've been moving for a long time, but the land moves with you like memory. An Urban Indian belongs to the city, and cities belong to the earth. Everything here is formed in relation to every other living and nonliving thing from the earth. All our relations.
"The process that brings anything to its current form–chemical, synthetic, technological, or otherwise–doesn't make the product not a product of the living earth. Building, freeways, cars–are these not of the earth? Were they shipped in from Mars, the moon? Is it because they're processed, manufactured, or that we handle them?
"Are we so different? Were we at one time not something else entirely, Homo sapiens, single-celled organisms, space dust, unidentifiable pre-bang quantum theory? Cities form in the same way as galaxies. Urban Indians feel at home walking in the shadow of a downtown building. We came to know the downtown Oakland skyline better than we did any sacred mountain range, the redwoods in the Oakland hills better than any other deep wild forest. We know the sound of the freeway better than we do rivers, the howl of distant trains better than wolf howls, we know the smell of gas and freshly wet concrete and burned rubber better than we do the smell of cedar or sage or even fry bread–which isn't traditional, like reservations aren't traditional, but nothing is original, everything comes from something that came before, which was once nothing.
"Everything is new and doomed. We ride buses, trains, and cars across, over, and under concrete plains. Being Indian has never been about returning to the land. The land is everywhere or nowhere."
***
Wow. This, too, is Dharma.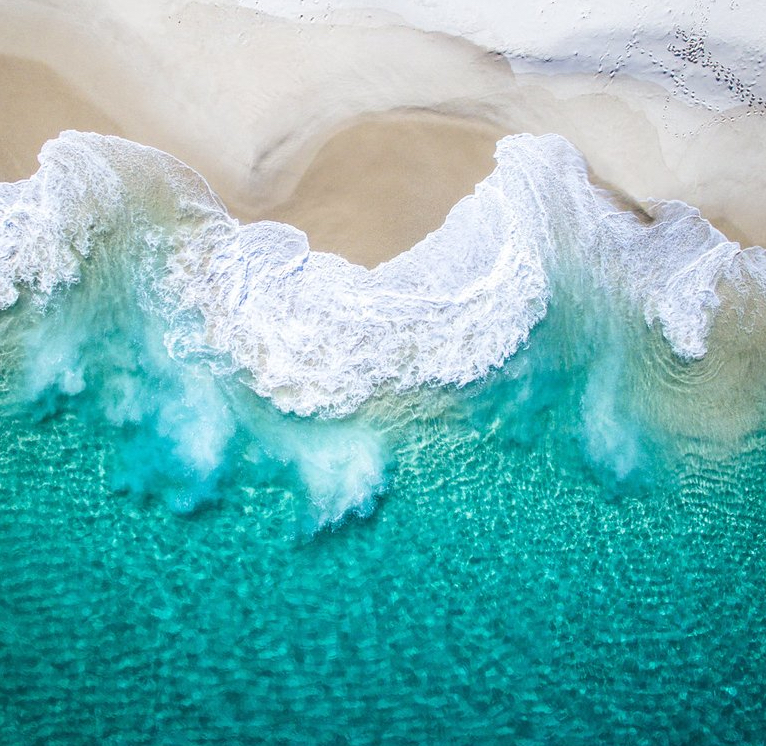 It hit me, while I was exploring the Nine Bodies during my meditation the other day, that the "Emotional Body" is a "body" in the way the ocean is a "body." The ocean is a body of water; the level of consciousness that's called the "Emotional Body" is a body of emotions, which seems to act a LOT like an ocean! (Emotions flood, surge, flow, engulf, etc.) In fact, while I was experiencing this Body during meditation, the felt sense of it was JUST LIKE AN OCEAN!
In Awakening through the Nine Bodies, Phillip writes: "The Emotional Body is where all emotions and sentiments manifest, including excitement, frustration, depression, exertion, humor, anxiety, worry, generosity, joy, jealously, insecurity, fear, panic, and satisfaction and dissatisfaction. Ambition also resides in the Emotional Body.
"The Emotional Body is where attachment arises because the emotions can create expectations and demands; however, emotions are not the problem because they are only energetic states. Like waves in the ocean, emotions do not create themselves; they are created by the mind. 'You should observe whether you are acting or simply reacting from the Emotional Body,' Balyogi advises.
"If you don't relate to your emotions in a wise manner, the emotions will distort what is real and cause suffering to arise. Everybody has dark and light emotions; the question is, which will you develop?
"In order to develop positive emotions, you must practice mindfulness of what is arising in the mind that is causing the emotional waves.
"For instance, one of the strongest and most confusing emotions we experience is love. We hold it in an exalted state, yet we often experience it with the corrupting emotions of greed, jealousy, possessiveness, resentment, and exploitation. Thus, many people come to spiritual practice seeking to be healed from a lack of innate self-worth, childhood traumas, or a broken heart, and wanting to feel unconditional love….
"The Emotional Body is the center of love. Love grows in the Emotional Body. The Emotional Body allows the expression of love and provides the means to explore love."
***
Want more? Click on this link for a video of Phillip Moffitt giving an introductory talk on the Nine Bodies, plus several audio talks and guided meditations on these teachings.
Dive right in!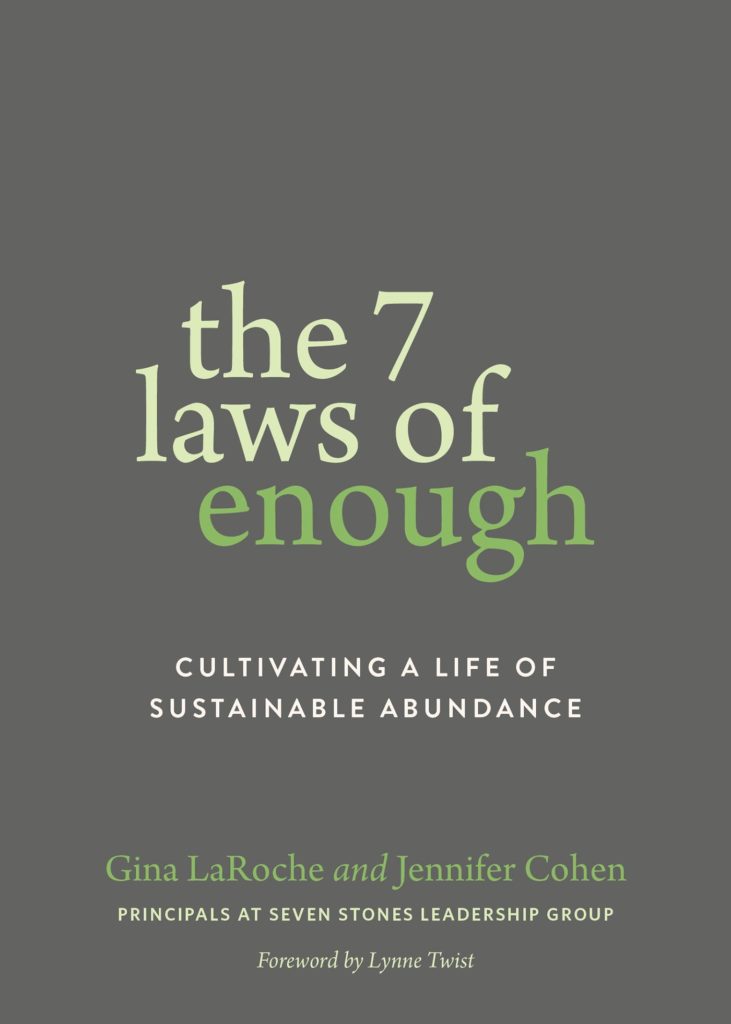 A shout-out today for my fellow Community Dharma Leader, Gina LaRoche, whose new book The 7 Laws of Enough: Cultivating a Life of Sustainable Abundance (co-authored with her business partner Jennifer Cohen) has just been released!
Here's an excerpt:
"What if the truth is that everything is OK? Like, Garden of Eden OK?
"It's hard to imagine. But it is the truth of sufficiency. Here are the facts: there is enough food, air, water, and other necessities for every human being on the planet to live a quality life, full of resources and abundance…
"You are enough. You do enough. You have enough, already. If you were to orient to life, to your team, your family, and society as if that were true, we guarantee you would see life in a whole new way. You would ask different questions and frame problems differently. New solutions would emerge….
"We call this bounty 'sustainable abundance.' Sustainable: ethical, reciprocal, just. Abundance: grateful, radiant, and present to the bounty everywhere….
"Law 1: Stories Matter. We are living in a web of stories, most of them not of our own making. We'll help you go from being stuck in your inherited stories to being the author of stories that further your life's purpose.
"Law 2: I Am Enough. You are. I am. We are. When we stop questioning our birthright everything shifts.
"Law 3: I Belong. Everyone does. No one has the right to tell us otherwise. We live in a culture that teaches us we're separate and has a vested interest in making us feel as if we don't belong.
"Law 4: No One Is Exempt. We're set free when we accept impermanence and face what is finite and infinite. This helps us see through the lies of scarcity.
"Law 5: Resting Is Required. Society encourages us to be overworked, overmedicated, overfed, undernourished, and terrified. We crave the kind of deep rest we have almost lost. We can and must reclaim it.
"Law 6: Joy Is Available. We can find deep and abiding joy when we see clearly, let go of the lies, and notice what we have already.
"Law 7: Love Is the Answer. This is the final law and our deepest truth. Love is the answer to the questions that plague our society and come our hearts."
***
Way to go, Gina!!!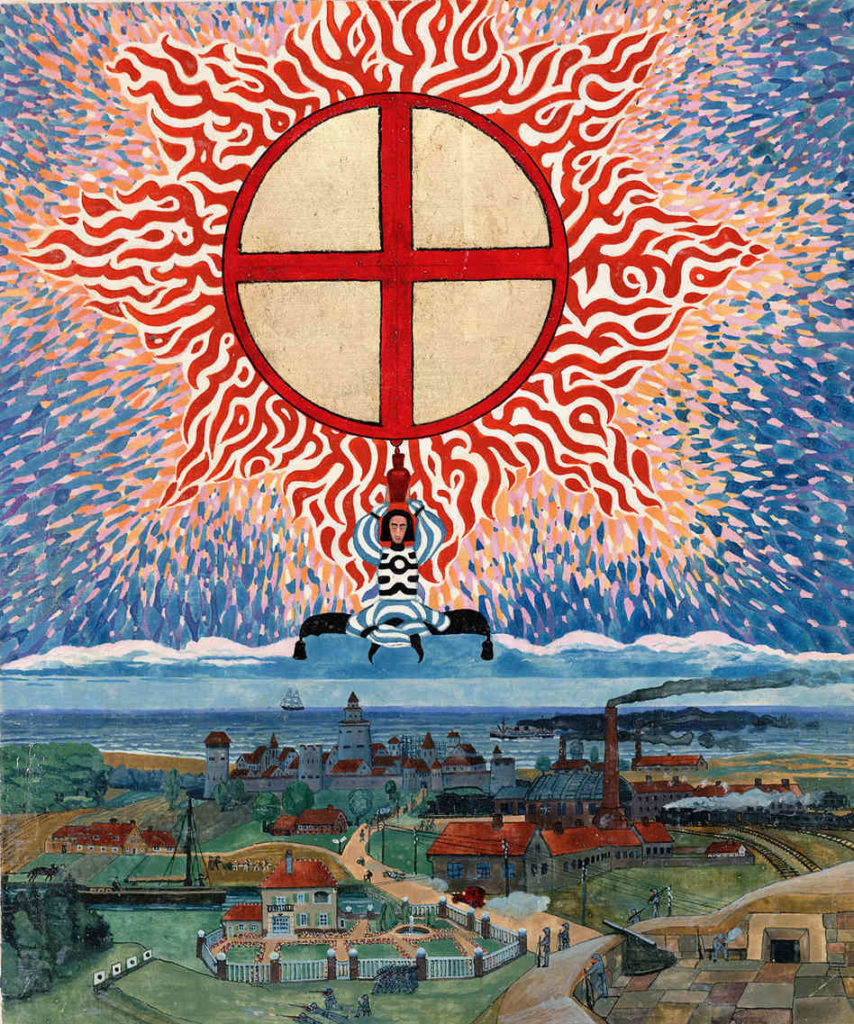 For the past several nights I've been listening to the recorded talks from the Nine Bodies retreat I was at almost a month ago now — which I am sorry to say are only available to those who attended the retreat. BUT, there is one talk that I CAN quote from, since what I want to share is itself a quote from Phillip Moffitt's first book, Dancing with Life, in which he too includes a quote — this one from the Buddha.
Phillip writes, "As the Buddha lay on his deathbed, his students questioned him about how they should continue without him. In his final discourse he gave them the following advice: Be a lamp unto yourselves, be a refuge to yourselves, do not turn to external refuge, hold fast to the Truth as a lamp, hold fast to the Truth as a refuge…It is those [who do so] that will reach the very topmost height. But they must be anxious to learn.
"There have been many translations and interpretations of these words, but for me they are a call to examine, to reflect, to discover, and to consciously know the mystery of this human life in this very moment.
"These words reflect the heart of the Buddha's teaching — that you have the power and the responsibility to resolve the many contradictions and paradoxes of life through insight and direct knowing.
"…Meditation, mindfulness, and compassion bring you into the stillness in which your innocence is most unguarded and available. It is here that you can most deeply experience insights as to what genuinely matters, or as C.G. Jung stated, It is the individual in stillness who constitutes the meaning of the world."
***
Thank you, thank you, thank you to my dharma buddy Alice for turning me on to the FABULOUS book from which the illustration above was taken — The Red Book, by C. G. Jung.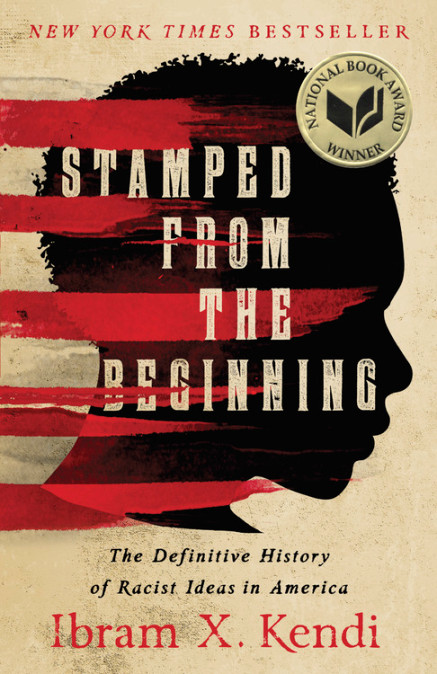 I've started reading the book my CDL White Awake buddies will be discussing next month — Stamped from the Beginning: The Definitive History of Racist Ideas in America, by Ibram X. Kendi — and I just want to say, in case anyone is confused about why I keep posting stuff about racism on this site: This is Dharma.
What do I mean?
Here is Gil Fronsdal's translation of the first line of the Dhammapada:
"All experience is preceded by mind, led by mind, made by mind."
And here's an excerpt from the preface of Stamped from the Beginning:
"Racist ideas have done their job on us. We have a hard time recognizing that racial discrimination is the sole cause of racial disparities in this country and in the world at large.
"I write we for a reason. When I began this book, with a heavy heart for Trayvon Martin and Rekia Boyd, I must confess that I held quite a few racist ideas. Even though I am an Africana studies historian and have tutored all my life in egalitarian space, I held racist notions of Black inferiority before researching and writing this book.
"Racist ideas are ideas. Anyone can produce them or consume them, as Stamped from the Beginning's interracial cast of producers and consumers show. Anyone–Whites, Latina/os, Blacks, Asians, Native Americans–anyone can express the idea that Black people are inferior, that something is wrong with Black people. Anyone can believe both racist and antiracist ideas, that certain things are wrong with Black people and other things are equal.
"Fooled by racist ideas, I did not fully realize that the only thing wrong with Black people is that we think something is wrong with Black people. I did not fully realize that the only thing extraordinary about White people is that they think something is extraordinary about White people.
"I am not saying all individuals who happen to identify as Black (or White or Latina/o or Asian or Native American) are equal in all ways. I am saying that there is nothing wrong with Black people as a group, or with any racial group. That is what it truly means to think as an antiracist: to think there is nothing wrong with Black people, to think that racial groups are equal."
***
Read the book. And think about it.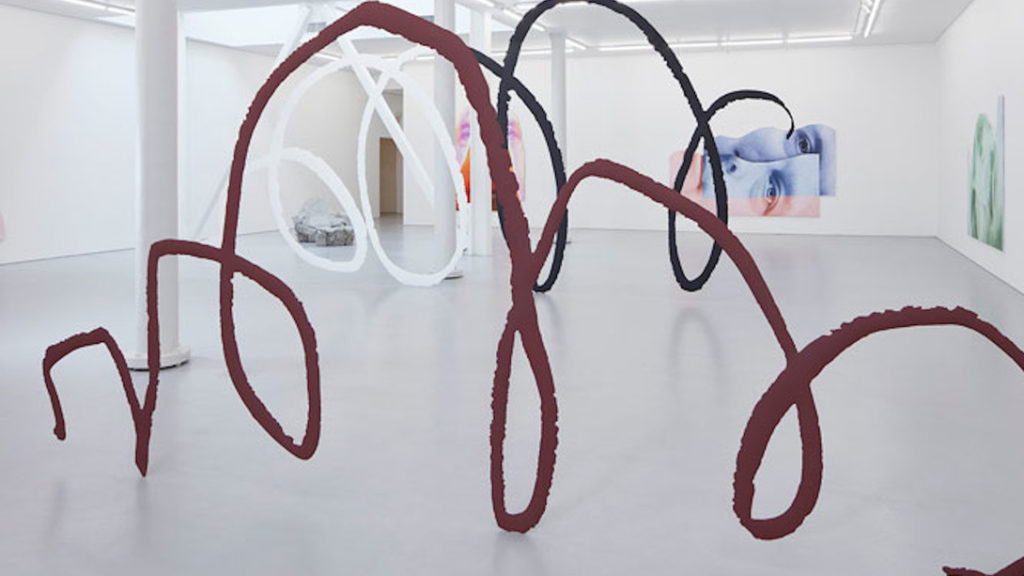 I'm sorry it has taken me so long to post after coming back from the Nine Bodies retreat, but the retreat — as well as the meeting I had with Phillip the day after — were such powerful experiences that I've needed all this time just to start to let it soak in.
But I do want to keep my promise to the Sunday Sangha, so here's the link I mentioned to the website where you can find a video recording of Phillip Moffitt introducing the Nine Bodies teaching, as well as audio recordings of guided meditations for accessing each of these Bodies (levels of consciousness).
The retreat was very unusual. (Almost no dharma talks, for example, but lots of guided meditation.) It was very personal. (Both Phillip and Dana were present during all but a few of the sits.) And it was very helpful for me and the development of my practice.
I can't really say much more than that. So I'll just leave you with this excerpt from the book:
"Just reading about and reflecting on the Nine Bodies can make a difference in your self-understanding and how skillfully you respond to various challenges in your life…
"Your mind already moves in and out of these different Bodies, and they are continually affecting your physical body, attitude, perception, and mental capabilities. So just having the ability to recognize the underlying energies of the various Bodies can bring equanimity to the mind."
***
Check it out. Awakening Through the Nine Bodies: Explorations in Consciousness for Mindfulness Meditation and Yoga Practitioners, by Phillip Moffitt.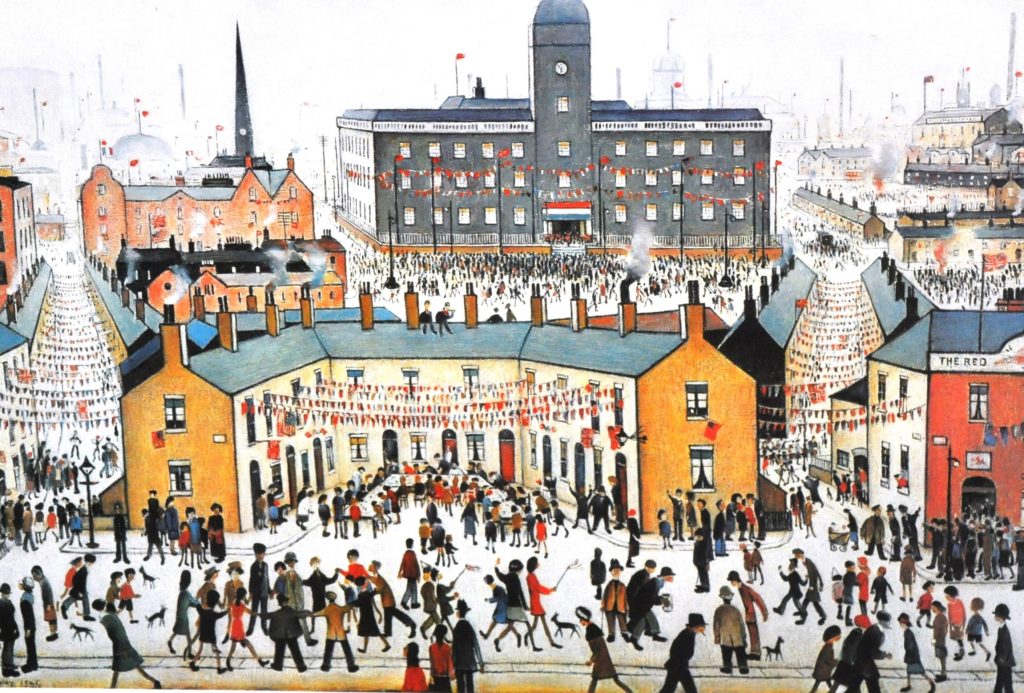 I leave on Tuesday (May 29) for the Nine Bodies retreat at Spirit Rock, then I'm staying over to meet with Phillip the next day, so I won't get back until the following Tuesday, (June 5). Look for my next post sometime later that week.
In the mean time, I leave you with this selection from Invisible Cities, by Italo Calvino, the guide book I always consult before traveling:
The Great Khan's atlas contains also the maps of the promised lands visited in thought but not yet discovered or founded: New Atlantis, Utopia, the City of the Sun, Oceana, Tamoé, New Harmony, New Lanark, Icaria.
Kublai asked Marco: "You, who go about exploring and who see signs, can tell me toward which of these futures the favoring winds are driving us."
"For these ports I could not draw a route on the map or set a date for the landing. At times all I need is a brief glimpse, an opening in the midst of an incongruous landscape, a glint of lights in the fog, the dialogue of two passersby meeting in the crowd, and I think that, setting out from there, I will put together, piece by piece, the perfect city, made of fragments mixed with the rest, of instants separated by intervals, of signals one sends out, not knowing who receives them. If I tell you that the city toward which my journey tends is discontinuous in space and time, now scattered, now more condensed, you must not believe the search for it can stop. Perhaps while we speak, it is rising, scattered, within the confines of your empire; you can hunt for it, but only in the way I have said."
Already the Great Khan was leafing through his atlas, over the maps of the cities that menace in nightmares and maledictions: Enoch, Babylon, Yahooland, Butua, Brave New World.
He said: "It is all useless, if the last landing place can only be the infernal city, and it is there that, in ever-narrowing circles, the current is drawing us."
And Polo said: "The inferno of the living is not something that will be; if there is one, it is what is already here, the inferno where we live every day, that we form by being together. There are two ways to escape suffering it. The first is easy for many: accept the inferno and become such a part of it that you can no longer see it. The second is risky and demands constant vigilance and apprehension: seek and learn to recognize who and what, in the midst of the inferno, are not inferno, then make them endure, give them space."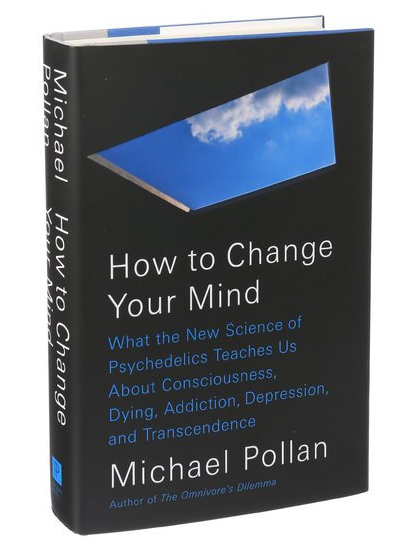 After reading this Sunday's New York Times Magazine adaptation of Michael Pollan's new book, How to Change Your Mind: What the New Science of Psychedelics Teaches Us About Consciousness, Dying, Addiction, Depression, and Transcendence…I immediately went online and bought the book.
Not because I have any interest in taking psychedelic drugs or undergoing psychedelic therapy or doing anything else "psychedelic" (well, maybe wearing an old tie-dyed T-shirt). But I feel compelled to read Pollan's book because his description of the altered states of consciousness he experienced while under the influence of psilocybin — and their lasting effect — is so resonant with some of my own experiences in meditation that…well…it kind of blows my mind!
I hesitate to excerpt the Times article (rather luridly titled: My Adventures with the Trip Doctors) because I think it require a full reading. But I will quote a part of what struck me the most:
"Losing myself in the music became a kind of rehearsal for losing myself, period… I became identical to the music, a word that doesn't begin to describe the power of what these unearthly vibrations were, or explain how they somehow lifted up and carried me beyond the reach of all suffering and regret…
"The sovereign ego, with all its armaments and fears, its backward-looking resentments and forward-looking worries, was simply no more, and there was no one left to mourn its passing. And yet something had succeeded it: this bare, disembodied awareness, which gazed upon the scene of the self's dissolution with benign indifference. I was present to reality but as something other than my usual self. And although there was no self left to feel, exactly, there was a feeling tone, and that was calm, unburdened, content. There was life after the death of the ego."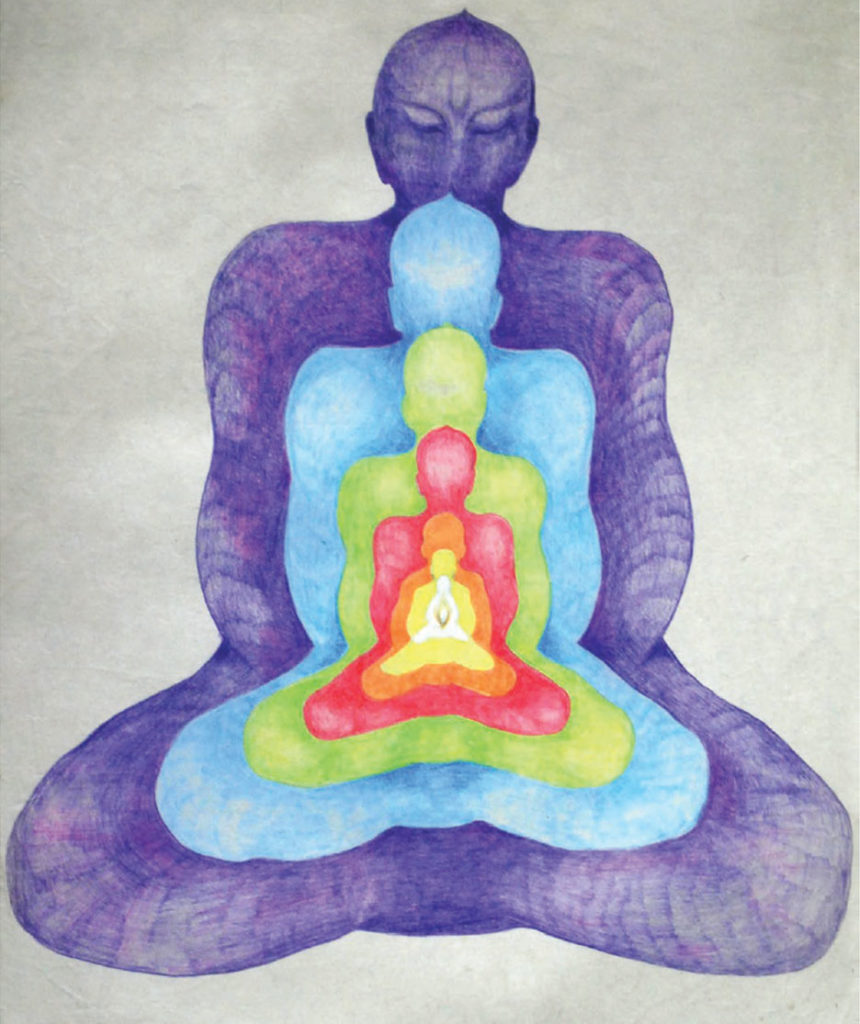 I've been doing the "Required Advanced Reading" for Phillip Moffitt's next retreat, titled: Meditating on the Nine Bodies: A Practical Map for Insight Practitioners (which I'll be attending at the end of this month.)
The requirement is to read the first six chapters of Phillip's new book, Awakening through the Nine Bodies: Explorations in Consciousness for Mindfulness Meditation and Yoga Practitioners.
It's pretty unusual for there to be a homework assignment(!) required to attend a retreat, but I think this is going to be a pretty unusual retreat.
(I already read the book when it first came out last fall. Let me just say: It's not a quick read. But if you're interested, it's worth it!)
The "Nine Bodies" refers to nine levels of consciousness that (according to these teachings) can be accessed/experienced through meditation. These levels are called: Physical Body, Vital Body, Emotional Body, Etheric Body, Astral Body, Intuitional Body, Spiritual Body, Divine Body, Cosmic Body.
The book includes meditation instructions for accessing each of these Bodies. Here's an excerpt from the first one:
"Begin with simply practicing mindfulness of the wind element manifesting as breath in the Physical Body. Be mindful of any physical sensations that tell you that you are breathing; breath is occurring. You may feel the wind element as pressure, tingling, or vibration, or as an in-and-out or rising-and-falling movement.
"When you are able to consciously feel these body sensations directly without commenting on them or trying to control them through your thoughts, you are directly accessing the Physical Body. Confirm whether this is true for you. You will see that indeed consciousness knows it knows physical sensations. Instructing you to do this confirmation may seem unimportant, but the 'knowing you know' aspect of consciousness builds strength and confidence of mind, which helps the mind develop its more subtle capacities for attention…
"One way to describe the felt sense of being in the Physical Body is as 'embodied consciousness.' Another is feeling 'grounded in the body.'…. From this embodied consciousness you can develop a felt sense for the nervous system based on the principle of being grounded.
"You will discover that your attention can be grounded in any conscious experience, not just the body, if you cultivate the intention to rest attention on that experience.
"Just as the nervous system has a parasympathetic relaxation response when it realizes it is safely resting on Earth, which in turn calms and clears the mind, this calming relaxation response is generated when accessing each of the Bodies….
"From the practical perspective, it is very helpful to be able to access the Physical Body in daily life when the mind is racing and emotions are strong. I recommend that you repeatedly return to establishing mindfulness of the body 'within the body' throughout your day. It provides a beneficial break for an overly active mind or a mind that is habitually tuning out."
***
Interested? You can find recordings of these and other instructions for accessing the Physical, Vital, Emotional, Etheric, and Intuitive Bodies by clicking here. Some are led by Phillip Moffitt, other by his co-teacher, Dana DePalma. Enjoy!