Browsing Category "Books"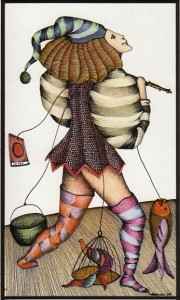 In preparation for walking the Camino de Santiago, I naturally started….reading! (And, OK, I've been walking a bit, too.) It was the title of the article in yesterday's New York Times that got me going: Paths of Enlightenment. The article turned out to be a book review of The Old Ways: A Journey on Foot, by Robert Macfarlane, which I immediately downloaded and started to read. It was not a mistake. The writing is gorgeous. The walks he describes are inspirations. And the reflections that are the result of those walks are their own special of journey.
Here's a sample:
"I followed the field path east-south-east towards a long chalk hilltop, visible as a whaleback in the darkness. Northwards was the glow of the city, and the red blip of aircraft warning lights from towers and cranes. Dry snow squeaked underfoot. A fox crossed the field to my west at a trot. The moonlight was so bright that everything cast a crisp moon-shadow: black on white, stark as woodcut. Wands of dogwood made zebra-hide of the path; hawthorn threw a lattice. The trees were frilled with snow, which lay to the depth of an inch or more on branches and twigs. The snow caused everything to exceed itself and the moonlight caused everything to double itself."
But even more than the beautiful use of language and the evocative descriptions, I am drawn his thoughts on the profound effect of place:
"As I envision it, landscape projects into us not like a jetty or peninsula, finite and bounded in its volume and reach, but instead as a kind of sunlight, flickering un-mappable in its plays yet often quickening and illuminating….For some time now it has seemed to me that the two questions we should ask of any strong landscape are these: firstly, what do I know when I am in this place that I can know nowhere else? And then, vainly, what does this place know of me that I cannot know of myself?"
(image from The Maddonni Tarot)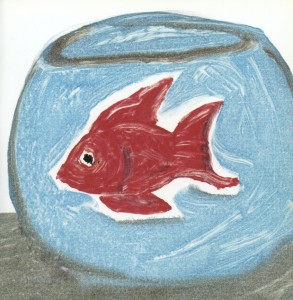 I love this line from Kamma and the End of Kamma:
We don't have to drink the water we're swimming through.
Here's more:
To not drink in the ocean of samsara (the endless rolling on of habits and entanglements) means checking and restraining the pull of the senses, checking and putting aside the "programs" of the mainstream, and cultivating full attention and awareness…
Through following the Eightfold Path, you realize that you're not as embedded in samsara as it might seem.
For a start, you never actually become anything for very long. Sure, you seem to go through periods of agitation and tension, but with practice there are periods of joy and humor–and as you get more skilled in attending to the mind, the habit of holding on to particular states loosens up.
You find yourself identifying with this or that state less and less; and that reduces the stress and turmoil.
Seen like this, human life is a great opportunity. Regardless of the effects that we inherit, we can always act skillfully and cultivate the mind; we can always move towards goodness, happiness and liberation.
"Kamma and the End of Kamma" by Ajahn Sucitto is available free in pdf form by clicking here. (Scroll down…the first page has no text.)
(image from A Whole World, by Couprie and Louchard)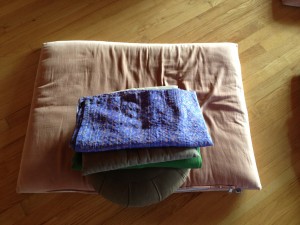 The DPP homework for December has arrived and one of the assignments is to read the preface and first chapter of Kamma and the End of Kamma, by Ajahn Sucitto. It's a very enlightening book. So much so, that one of the previous DPP-ers paid to have 100 copies shipped from England, as a gift to each us in the current program. (The printed book is free, but only available in England. Electronic versions are also free on iBooks and here in pdf form.)
I am so glad to be focusing on this book for a whole month. (A whole year would not be too much!) I've already been using it for meditation instruction at the Hi-Pointe Sitting Group.
Here's a sample:
Sit in an upright alert position that allows your body to be free from discomfort and fidgeting yet encourages you to be attentive. Let your eyes close or half-close. Bring your mental awareness to bear on your body, feeling its weight, pressures, pulses and rhythms. Bring up the suggestion of settling in to where you are right now, and put aside other concerns for the time being.
Take a few slow out-breaths sensing your breath flowing out into the space around you; let the in-breath begin by itself. Sense how the in-breath draws from the space around you. Attune to the rhythm of that process, and interrupt any distracting thoughts by re-establishing your attention on each out-breath.
Bring to mind any instances of people's actions that have touched you in a positive way, in terms of kindness, or patience, or understanding. Repeatedly touch the heart with a few specific instances, dwelling on the feeling that it evokes.
Stay with the most deeply-felt recollection for a minute or two, with a sense of curiosity: "How does this affect me?" Sense any effect in terms of heart. There may be a quality of uplift, or of calming, or of firmness. You may even detect a shift in your overall body tone. Allow yourself all the time in the world to be here with no particular purpose other than to feel how you are with this in a sympathetic listening way.
Settle into that feeling, and focus particularly on the mood tone, which may be of brightness or of stability or uplift. Put aside analytical thought. Let any images come to mind and pass through. Dwell upon and expand awareness of the sense of vitality or stillness, com for, space or light.
 Conclude the process by feeling fully who you are in that state. First feel how you are in bodily terms. Then notice what inclinations and attitudes seem natural and important when you are dwelling in your place of value. Then bring those to your daily-life situation by asking: "What is important to me now? What matters most?" Give yourself itme to let the priorities of action establish themselves in accordance with that.
Last night at the Hi-Pointe Sitting Group, I offered the following instructions from a really wonderful little book by Ajahn Sucitto, "Kamma and the End of Kamma." (Available as a free download here.)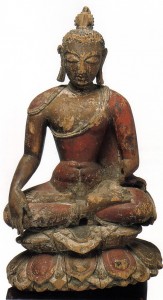 Sit still in a quiet and settled place in a way that feels comfortable. Relax your eyes, but let them stay open or half-open, with a relaxed gaze. Be aware of the sensation of your eyeballs resting in the eye-sockets (rather than focusing on what you can see). Be sensitive to the tendency for the eyes to fidget, and keep relaxing that. 
Bring your attention to the sensations of your hands, then your jaw and tongue. See if they, too, can take a break from being ready to act or be on guard. Let your tongue rest in the roof of your mouth. Then sweep that relaxing attention from the corners of the eyes and around the head, as if you were unfastening a bandana. Let the scalp feel free.
Let your eyes close. As you relax all around your head and face, bring that quality of attention, slowly, gradually, down over your throat. Loosen up there, as if allowing each out-breath to sound an inaudible drone.
Keeping in touch with these places in your body, be aware of the flow of thoughts and emotions that pass through your mind. Listen to them as if you're listening to flowing water, or the sea. If you find yourself reaching to them, bring your attention to the next out-breath, continuing to relax through the eyes, throat and hands.
While maintaining awareness of the overall presence of your body, practice stepping back from, or letting go of, any thoughts and emotions that arise. Don't add to them; let them pass. Whenever you do that, notice the sense of spaciousness, however brief, that seems to be there, behind the thoughts and feelings. Attune to the peacefulness of that.
Feeling the peacefulness of that, take it in. Rather than demand or try to achieve calm, make a practice of quietly offering peace to the energies that pass through you. 
Tonight is the Dancing with Life KM Group. We've moved into Book Two: The Second Noble Truth (which, basically, says that the stress in our lives is caused by insisting that things be the way we want them to be, instead of they way they actually are.)
I've highlighted just about all of Chapter 8, but the passage I'm bringing to discuss tonight is: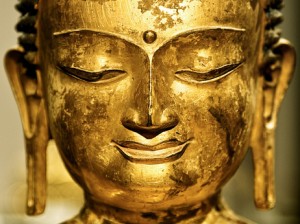 Craving [insisting that things to be the way we want them to be] creates an illusion, a misperception, a deluded mental reaction, which causes the mind to contract into stress and anxiety. If this state is avoided or released, the mind is naturally calm and luminous. 
The three Insights of the Second Noble Truth thus represents a revolutionary approach to spiritual development–the utilization of awareness and observation to bring freedom without reliance on beliefs or rituals of any sort. 
(from page 76-7, hardback edition…emphasis mine)
I chose this passage because (1) I am drawn to the assertion that our natural state of mind is calm and luminous. (As opposed to the idea that we are naturally "sinful".) And (2) I am so glad to have been shown a way to understand my life…in a deep and profound way…without also being asked to check my brain at the door.
This month's DPP homework has arrived and one of the topics is Karma. Cool. Turns out, one of the assigned readings is from Small Boat, Great Mountain, which I just finished (and posted about yesterday). So I'm ahead of the game already!
Another of the readings is from Seeking the Heart of Wisdom, by Joseph Goldstein and Jack Kornfield. Here's a sampling: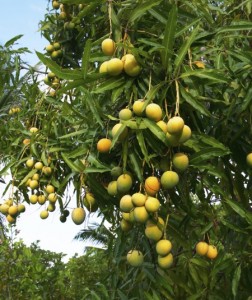 "The law of karma refers to the law of cause and effect: that every volitional action brings about a certain result. If we act motivated by greed, hatred, or delusion, we are planting the seed of suffering; when our acts are motivated by generosity, love, or wisdom, then we are creating the karmic conditions for abundance and happiness.
"And analogy from the physical world illustrates this: if we plant an apple seed, the tree that grows will bear apples, not mangoes. And once the apple seed is planted, no amount of manipulation or beseeching or complaining will induce the tree to yield a mango. The only meaningful action that will produce a mango is to plant a mango seed. Karma is just such a law of nature, the law of cause and effect on the psychophysical plane.
"…Another dimension of the law of karma helps in understanding how individual personalities develop. While it is true that there is no enduring entity, no unchanging self that can be called "I," it is also quite obvious that each of us is a uniquely changing and recognizable pattern of elements. 
"This comes about because each of us has in our own way, both consciously and unconsciously, cultivated different mind states. If we cultivate loving-kindness, we experience its taste in the moment and at the same time are strengthening it as a force in the mind, making it easier for it to arise again. When we are angry, we experience the suffering of that anger as present karma and are also strengthening that particular pattern of mind.
"…Who we are as personalities is a collection of all the tendencies of mind that have been developed, the particular energy configurations we have cultivated."
But that's not the end of the story:
"Our lives are a dynamic process of energy transformation, constantly flowing and changing, and we each have the power to determine the direction of our lives and to live in accord with our deepest values.
"If we become more conscious and awake, developing the ability to observe clearly, we can being to use our energy creatively and not be bound so blindly to past conditioning."
Good thing!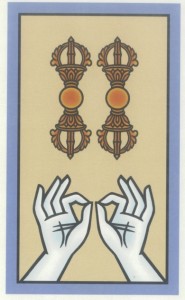 I've been reading a wonderful — and fascinating — book, called Small Boat, Great Mountain. It's a compilation of talks by Ajahn Amaro given at a Dozgchen/Vipassana retreat in partnership with Tsoknyi Rinpoche at Spirit Rock several years ago. It's wonderful for many reasons, not the least of which is the fact that it's available FREE on iBooks or as a pdf here.
I am tempted to quote it at length. (It's VERY readable. I've highlighted passages on just about every page.) But I'll spare you that. Instead, I'll give you a peek at the table of contents:
Essence of Mind
Ultimate and Conventional Reality
The Place of Nonabiding
Being Buddha
The View from the Forest
Cessation of Consciousness
Immanent and Transcendent
Who Are You?
No Buddha Elsewhere
Off the Wheel
The Portable Retreat
There's also a very interesting Forward written by Drubwang Tsoknyi Rinpoche, an entertaining Preface by Guy Armstrong, and an excellent selection of Tibetan and Theravada chants.
Check it out!
(image from The Buddha Tarot by Robert M. Place)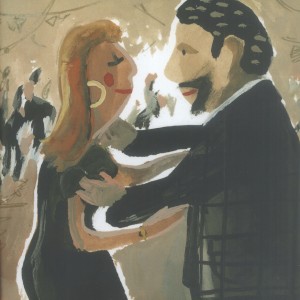 The Dancing with Life KM Group meets again tonight. We're still finishing up the first section of the book by Phillip Moffitt, which focus on the First Noble Truth, the fact that there are difficulties, troubles, challenges…"suffering"…in this life.
The passage I'm bringing for tonight's discussion is from the very end of this first section, on page 72 in the hardback version. I chose it because it's a reminder that acknowledging and accepting the fact of life's "suffering" does not mean becoming a doormat, or a martyr, or in some way pretending that the problems and difficulties don't matter.
It says: In practicing being with life just as it is, you still prefer that your suffering end and you act on that preference whenever possible.
But most crucially you do not demand that your difficulties go away. Instead, you consciously and voluntarily carry your suffering, and in your acceptance of it you find meaning….Astonishingly, when you fully accept dukkha [suffering], you also discover distance from your difficulties. The way out of suffering is the way through. As Sumedho says, "To let go of suffering we have to admit it into consciousness."   
(image from "A Whole World," by Couprie and Louchard)
And now for something entirely different…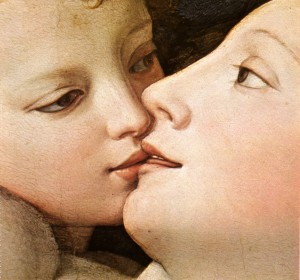 I was getting ready for last night's Hi-Pointe Sitting Group, looking for something "pithy-yet-inspirational" to read aloud, and ran across this excerpt from Against the Stream, by Noah Levine (which was not at all right for last night's sit, but which stayed with me, partly I think because Relationships and Sexuality are the topics for this month's DPP homework, but mostly because I haven't heard this subject talked about much in Dharma discussions, and certainly with not this much clarity.)
Here goes:
"While unconditional love can be nonattached, there is no such thing as unconditional relationship. When our love becomes sexual and thus relational, we impose certain conditions that are nonnegotiable.
"Fidelity, for example, and kindness and caring action–if these conditions aren't present, the relationship will be a source of more pain than pleasure and will surely end in a broken heart, fractured spirit, and fatigued mind.
"Of course, the conditions of relationship don't necessarily have to affect unconditional love, but most often when the container of loving sexual relationship is broken, the love itself is also somehow altered."
Exactly.
At last Monday's "Dancing with Life" KM group we ended up talking about retreats and dharma buddies, and lots of other interesting and important things, but we never got around to reading from the book. No matter. We'll just pick up next week where we left off.
But I still want to post the passage I had planned to share with the group. Because it's one I'd somehow missed on previous readings.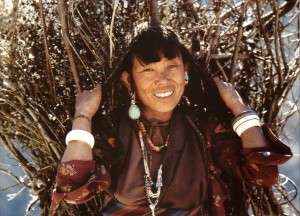 It's from page 69 (hardback edition) and it comes after the part where Phillip Moffitt uses the metaphor of a wagon that carries a load to explain the idea that bearing one's "essential, unavoidable suffering" is what allows a person to move on with their life.
The group has discussed this at several of our meetings, but we never got to the sentence that jumped out at me this time around, which is: You are being the carriage for conscious life.
Not: You are being the carriage for your own personal struggles. Or even: You are being the carriage for your own, individual life.
But: You are being the carriage for conscious life.
Here's the sentence that precedes it: "Making the radical choice to know dukkha by mindfully agreeing to bear it as your part of the burden of being human gives your life meaning, no matter how modest or challenged it is."
This, I believe, is what Phillip means when he says that the Four Noble Truths are not just Truths that are Noble, but that the living of them is, in fact, what ennobles us. 
(image from "Offerings," by Danielle and Olivier Follmi)