Browsing Category "Books"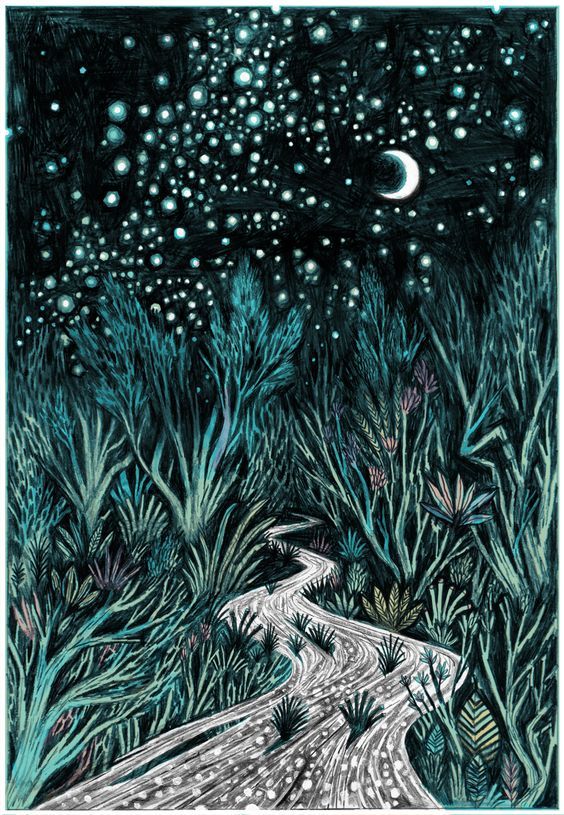 In the journal I've been keeping as part of my "Getting to Know Goodwill" practice this year, I've taken to copying down — every night, in longhand — an excerpt from Dancing with Life that has resonated with me for some time now and has recently started to take on a deeper significance.
Here's what Phillip wrote:
You do not have to choose the path of mindfulness. You can decide to distract yourself with pleasure or ego fulfillment, or to fixate your attention on a problem, or a worthy goal, or an enemy. I used to disdain such choices because I thought they were forms of denial and avoidance, but I no longer feel that way. I was being judgmental, thinking I knew what was best for other people and wanting them to be something other than they were. Such an attitude on my part was neither productive nor kind, and lacked humility, which is the most appropriate attitude toward the mysteries of this life.
There is something about investigating my attitude toward the mysteries of life that is calling to me right now. I'm not quite ready to say more than that. But stay tuned.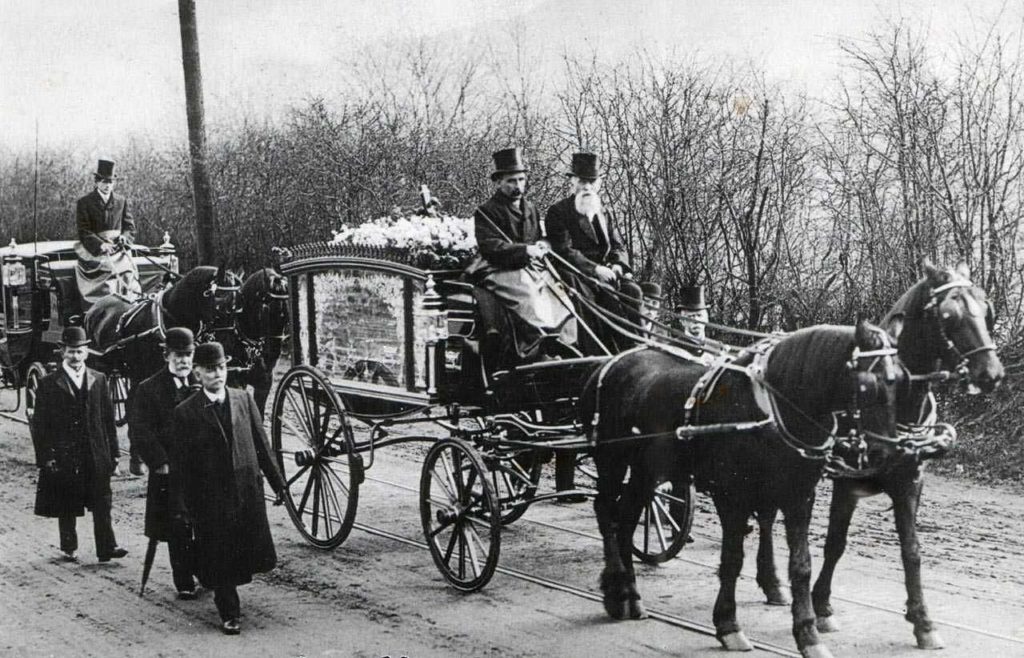 What is the Noble Truth of Suffering? Birth is suffering, aging is suffering, and death is suffering. Disassociation from the loved is suffering, not to get what one wants is suffering…. There is this Noble Truth of Suffering.
— Samyutta Nikaya LVI, II
"Oftentimes, the First Noble Truth is misquoted as 'All life is suffering,' but that is an inaccurate and misleading reflection of the Buddha's insight. He did not teach that life is constant misery, nor that you should expect to feel pain and unhappiness at all times. Rather, he proclaimed that suffering is an unavoidable reality of ordinary human existence that is to be known and responded to wisely….
"Suffering is derived from the Latin word ferre, which means 'to bear' or 'to carry.' Helen Luke, the late Jungian analyst and classics scholar, likens the true meaning of conscious human suffering to a wagon bearing a load.
"She contrasts this definition of suffering with grief, from the Latin word gravare, which refers to 'the sense of being pressed down,' and affliction, from the Latin word fligere, which means 'to be struck down, as if by a blow.'
"When you deny or resist the experience of your own suffering, you are unwilling to consciously bear it. It is this resistance to accepting your life just as it is that makes suffering ignoble, despicable, and shameful. It is a mistake in perception that can cause you additional suffering. In the first insight of the First Noble Truth, the Buddha asks you to carry your suffering without judgement and without resistance and in just this manner, to bear it with compassion and mindfulness in your heart.
"When you are overcome with resentment and aversion to suffering, your resistance is indeed an affliction. When you feel ashamed, depressed, and defeated by your suffering, it presses you down, causes you to contract.
"But if you can learn to separate your resistance to suffering from the actual pains and difficulties in your life, an incredible transformation takes place. You are able to meet your suffering as though you were a wagon receiving the load being placed on it. Paradoxically, the effect is that your load is lightened, and your life can roll forward, whatever its destination.
"The first insight of the Truth of Suffering is realized when you are able to distinguish between carrying the weight of your life with all its loss and pain, and collapsing underneath these difficulties. You nobly accept your suffering and acknowledge that your life is being characterized by it, despite your preference for it to be otherwise.
"When you learn to be with the truth of your suffering and the suffering of those for whom you care in a mindful, compassionate manner, you are ennobled. Being able to bear your pain with dignity empowers you to examine your suffering and bring an end to it."
— from Dancing with Life, by Phillip Moffitt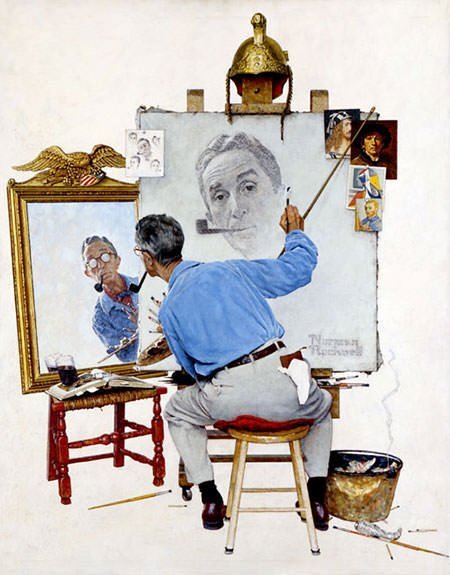 "Ajahn Sumedho repeatedly says, 'This moment is like this,' which sums up the sense of being fully present that you are trying to capture with the second insight of the First Noble Truth [which is that the truth of suffering must be understood].
"Making 'this moment is like this' a focus of your mindfulness practice can be an effective technique for understanding the difference between skillfully observing a difficult experience from within and unskillfully getting lost in the context of that experience. So when you're meditating, you would practice noticing, 'Back pain (or any body sensation) feels like this,' and 'Disappointment (or any other emotion) feels like this.'
"You can also focus your meditation inquiry on a particular life issue. Take for example a painful situation at work. You find out that your company is planning to lay people off, and your first thought is, 'Oh, what if it's me?', followed by the mental anguish of imagining getting fired. This is accompanied by a physical reaction. Perhaps you feel nauseous, or your body become flushed with heat and your heart starts pounding.
"Very quickly you start telling yourself a story about how difficult your life will be once you've lost your job, and your mind replays the story 100 times. When that happens you are getting lost in an imagined story about the experience and creating dukkha for yourself.
"Instead, turn the situation into the focus of a mindful meditation inquiry and return to your actual experience, which is your physical and mental unease. Your only possibility for release is to acknowledge, 'My work situation feels like this in this moment.' In time you will see that just being with the experience brings dramatic relief.
"In all aspects of your life, you come to fully know your experience of suffering by noticing its specific qualities.
"Back pain may be felt as throbbing, piercing, contracting, or whatever the experience is in the moment when it is occurring. 'Back pain is like this,' you tell yourself, which points to the impersonal nature of suffering. This is simply the experience that emerges when certain causes and conditions come together. Likewise, you may know anger as a sensation of heat and tension in your body and a feeling that your mind is fixated and confused.
"You have a personal, unique experience of suffering in knowing that 'anger feels like this.' But the underlying difficulties that cause you to become angry are universal. As with back pain, when anger arises there is no need to identify with the experience, to become more miserable by taking the event personally. It is just another moment of life dancing, and you respond to it as best you can.
"When you are able to be fully present in this way and to say, 'This moment is like this,' you will experience a new kind of confidence. It is not that you immediately become fearless in the face of suffering, but your fear becomes just one more naturally arising experience, and so your suffering loses some of its power to control your life."
— from Dancing with Life, by Phillip Moffitt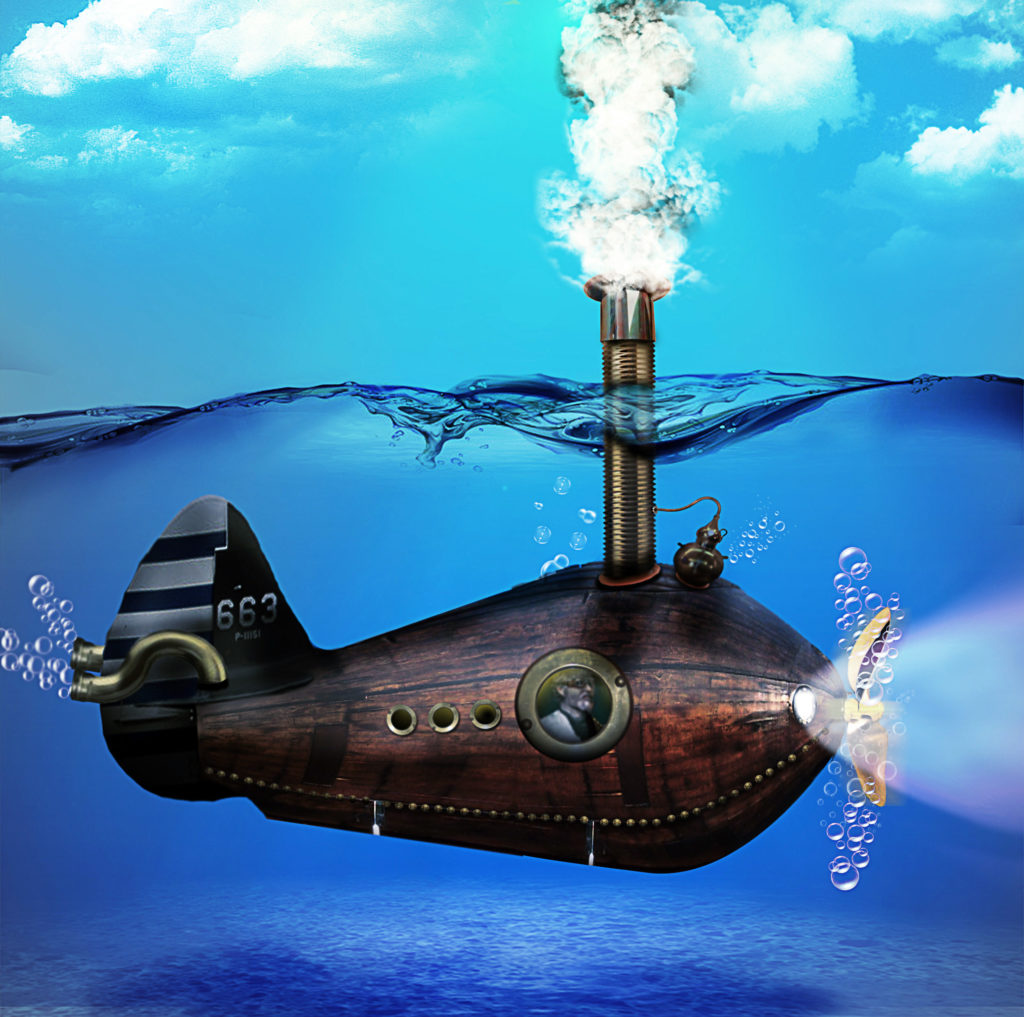 "The Buddha came to the following realization: The path to happiness and a sense of well-being in this very life lies not in avoiding suffering but in using the conscious, embodied, direct experience of it as a vehicle to gain deep insight into the true nature of life and your own experience.
"Instead of being a reactionary slave to the inevitable pain, frustration, stress, and sorrow in your life, which the Buddha called dukkah, you can free your mind such that you have a sense of well-being even when dukkah is present, and you create the possibility of finding complete freedom…
"The Buddha discovered a path for finding freedom from dukkha or suffering, which he called the Four Noble Truths. This set of attitudes and practices he prescribed doesn't require you to create some new and improved version of you — one that you can only hope will someday emerge. You can take these steps as the 'you' who exists right now — the one who gets lost, afraid, angry, and caught up in desire, despite good intentions.
"All that's required is that you let go of your preconceived notions about suffering and open yourself to exploring the role that it plays in your life.
"If you are new to meditation practice, you may well think that you have no choice about how you experience suffering. You may have some problem from your past or in your current situation that seems as though it can be understood only as unrelenting pain — an abusive family history, a tortuous marriage, economic woes, a hideous wrong done to you, a disable child whose affliction breaks your heart.
"But if you give yourself a chance to investigate your suffering more deeply, you will discover that being 'with' your pain can lead to wisdom and happiness. The event or circumstance itself does not lose its unpleasant or unfortunate quality, but by going through it consciously you arrive at a peaceful and luminous state of mind. In this 'enlightened' state, your mind experiences difficulty in a very different manner."
— from Dancing with Life, by Phillip Moffitt
Ta-Nehisi Coate's newest book, The Water Dancer, arrived on my iPad today (I pre-ordered it months ago and have been waiting not-so-patiently ever since).
I'm already in the middle of several "must read" books, but this one just jumped to the head of the line.
Here's a sample from the opening chapter:
"I felt my limbs submit, and the mystery and confusion of the events that had deposited me into the depths nagged me no longer, and this time, when I went under, there was no burning, no straining for breath. I felt weightless, so that even as I sank into the river, I felt myself rising into something else. The water fell away from me and I was alone in a warm blue pocket with the river outside and around me. And I knew then that I was, at last, going to my reward.
"My mind journeyed further back still, to those who'd been carried out of this Virginia, out Natchez-way, and I wondered how many of them might well have gone farther still, far enough to greet me in that next world I now approached. And I saw my aunt Emma, who worked the kitchen all those years, walking past with a tray of ginger cookies for all the assembled Walkers, though none for her or any of her kin. Perhaps my mother would be there, and then, at the speed of thought, I saw her flickering, before my eyes, water dancing in the ring. And thinking of all of this, of all the stories, I was at peace, and pleased even, to rise into the darkness, to fall into the light. There was peace in that blue light, more peace than sleep itself, and more than that, there was freedom, and I knew that the elders had not lied, that there really was a home-place of our own, a life beyond the Task, where every moment is as daybreak over mountains. And so great was this freedom that I became aware of a nagging weight that I had always taken as unchangeable, a weight that now proposed to follow me into the forever. I turned, and in my wake, I saw the weight, and the weight was my brother, howling, thrashing, screaming, pleading for his life."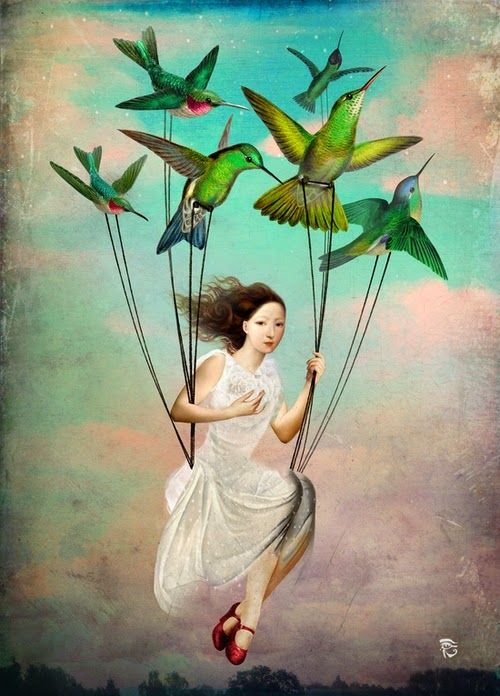 In Dancing with Life, Phillip Moffitt writes:
"A few years ago I was teaching a silent meditation retreat attended by a student I'll call Thomas… After much inquiry, Thomas came to the conclusion that he almost never stayed mindful during his good moments, partly because he had an unconscious belief that good moments are the way life is supposed to be, so when they occurred it simply indicated that he was finally functioning at his minimal level of capacity…
"Further exploration revealed that Thomas was also afraid that if he focused on the good moments in meditation or in his daily life he would become lazy and lose his motivation to both succeed in the world and to practice.
"Working with Thomas led me to start noticing how many people in my weekly sitting group skip over their good moments of meditation. Then I began being mindful of how many people in casual daily conversation seldom mention enjoying something, being in a good mood, or feeling gratitude or appreciation for their many blessings.
"What it revealed to me is that people are afraid or at least ambivalent about being present for their own happiness!
"….You may be telling yourself that you certainly are not afraid of your happiness. You might be right, but I suggest that you pay more attention to how you handle your moments of happiness before reaching such a conclusion.
"In my observation ambivalence, defensiveness, and even aversion toward happiness is quite pervasive. Even among people who talk about wanting to be happy, there is a tendency to distance themselves and take their actual felt experience of happiness for granted…
"Sometime students resist my instructions to be mindful of their happy moments because they mistakenly believe that if they bring mindfulness to their joy it will disappear!
"When I first encountered this belief it took me by surprise. Your happiness will not be diminished by becoming fully present with it; it will be enhanced. It is true, however, that your mindfulness of the pleasant will reveal whether you are clinging during times of happiness, or if your euphoria is false, or if your pleasure is coming from unskillful acts that will bring harm….
"Once you understand the depth and subtlety of practicing with happiness, you will see how challenging it can be for your mind to embrace happiness but also how beneficial it can be to your life…
"Let this be your quiet practice, your open secret, visible in your feeling tone, words, and actions, but never directly stated to others…
"Please do not deny yourself this gift of wonderment and joy; being fully present with your happiness is a vital part of dancing with life."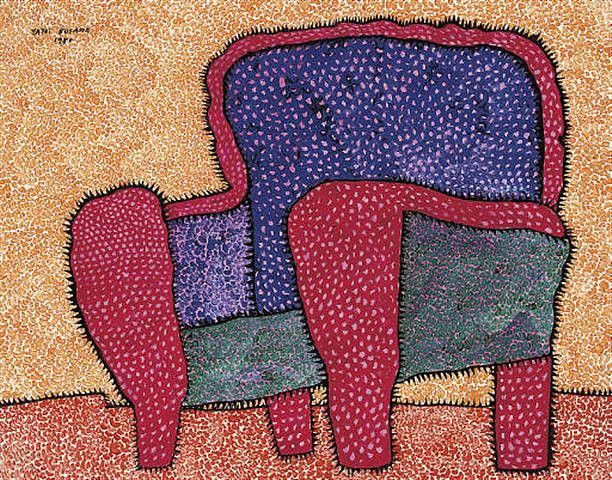 "Let me be perfectly clear that in order for you to take the Buddhist approach [to finding meaning and joy in the face of suffering], it is not necessary for you to adopt a creed, sacrifice your religion, or transform yourself into some new person.
"You simply must have faith in the possibility that understanding your suffering can bring about a radical change in how you experience life. In other words, you must suspend your doubt long enough to see for yourself what you are capable of realizing.
"At the same time, you should not underestimate this challenge, as it demands that you voluntarily show up for your own suffering with no agenda other than knowing the truth of it."
— from Dancing with Life: Buddhist Insights for Finding Meaning and Joy in the Face of Suffering,
by Phillip Moffitt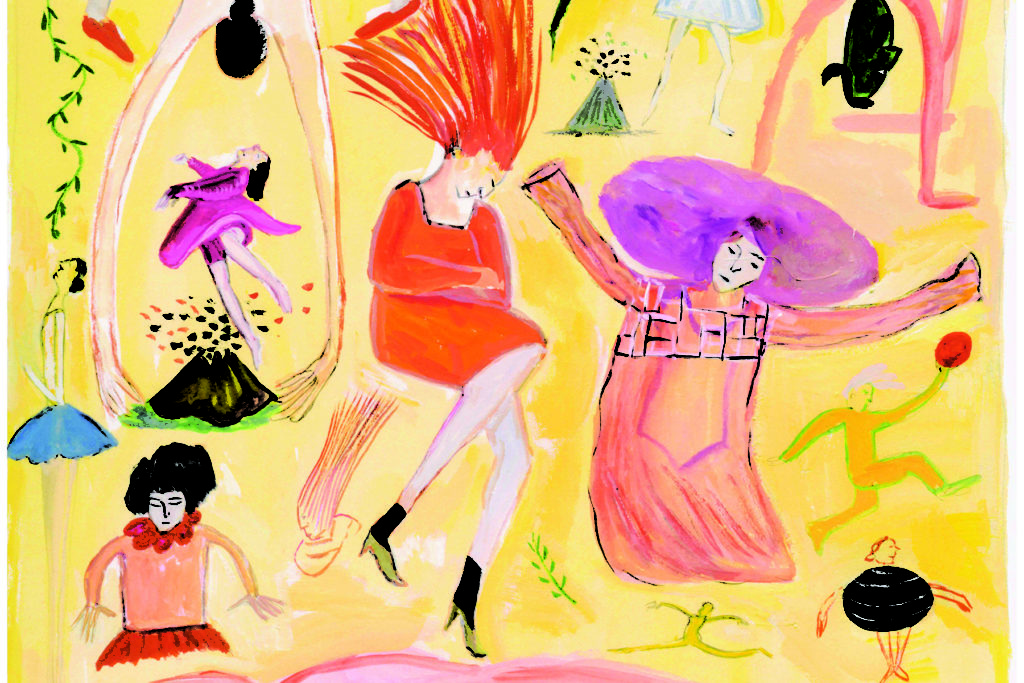 "The Buddha's twelve insights of the Four Noble Truths is a teaching of the wisdom that is to be found in being consciously and fully present with your suffering until what is called 'pure awareness' or 'Buddha nature' or 'emptiness' that lies beyond your personality is revealed. It points to the opportunity you have to make a radical inner shift in how you view your existence.
"Whatever the source of your suffering may be, this inner shift will provide a new, deeper context for interpreting your experiences that brings clarity and equanimity to your mind. The result of this inner transformation is that your life — with all its pain, disappointment and uncertainty, as well as all that you cherish, love, and work hard for — is radically enriched.
"You will discover, as so many other have before you, a feeling of aliveness, something mystical, palpable in your daily life. You may have a long journey to your final and full liberation, but peace and freedom of mind are available to you right now in ever-increasing measure."
— Dancing with Life: Buddhist Insights for Finding Meaning and Joy in the Face of Suffering,
by Phillip Moffitt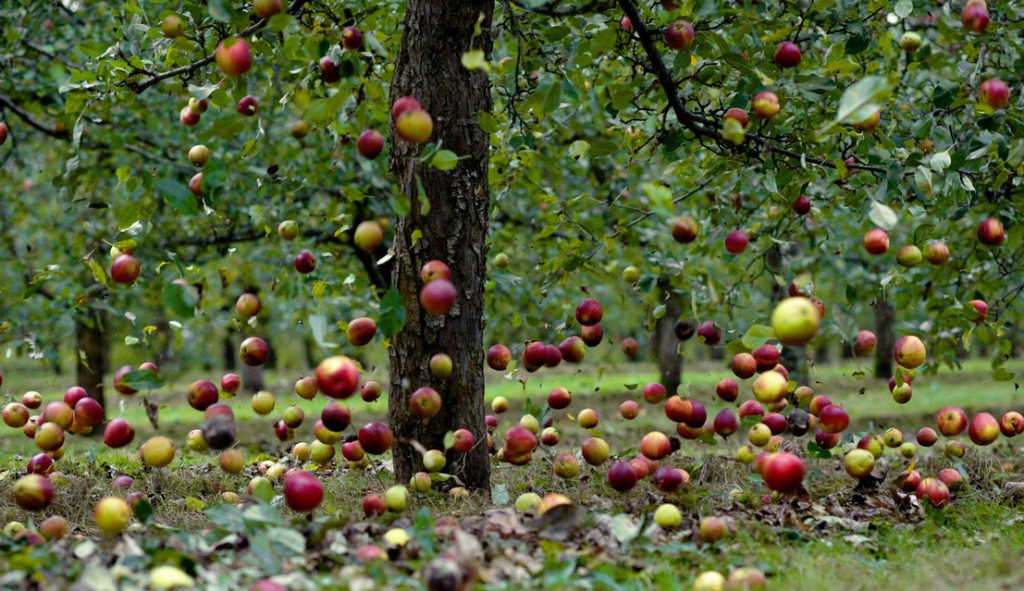 "Mindfulness meditation strengthens the mind so that you can more easily be with difficult emotions or uncomfortable physical sensations that cause your mind to abandon the present moment. Mindfulness also strengthens the nervous system such that physical and mental pains don't have the same degree of 'hurt' because the mind isn't contracting in anticipation of more pain in the future.
"For the first few years of practice you are literally reprogramming your nervous system to free it from habitual reactivity. This alone will bring much ease and flexibility to your mind.
"The most life-changing benefits of mindfulness meditation are the insights, which arise spontaneously, the way a ripened apple falls from the tree of its own accord.
"Insight is what changes your life. Through insight you realize what brings well-being to yourself and others as well as what brings stress, discomfort, and dissatisfaction into your life. Such insights can be small or quite dramatic. Moreover, they have a cumulative effect such that previous insights become building blocks for still more insights….
"During meditation, you will most often have personal insights about your life and how it has been conditioned. Such insights help you grow and understand yourself better, leading to a fuller life…
"Less frequent, but having far greater impact when they arise, are the insights about the nature of life itself. These are universal insights about the ever-changing and impersonal nature of your life experiences… Not-self and the constancy of change are basic characteristics of life, but the truth of them, in the sense of being life altering, can only be known through direct insight, which come from mindfulness."

— from Dancing with Life: Buddhist Insights for Finding Meaning and Joy in the Face of Suffering,
by Phillip Moffitt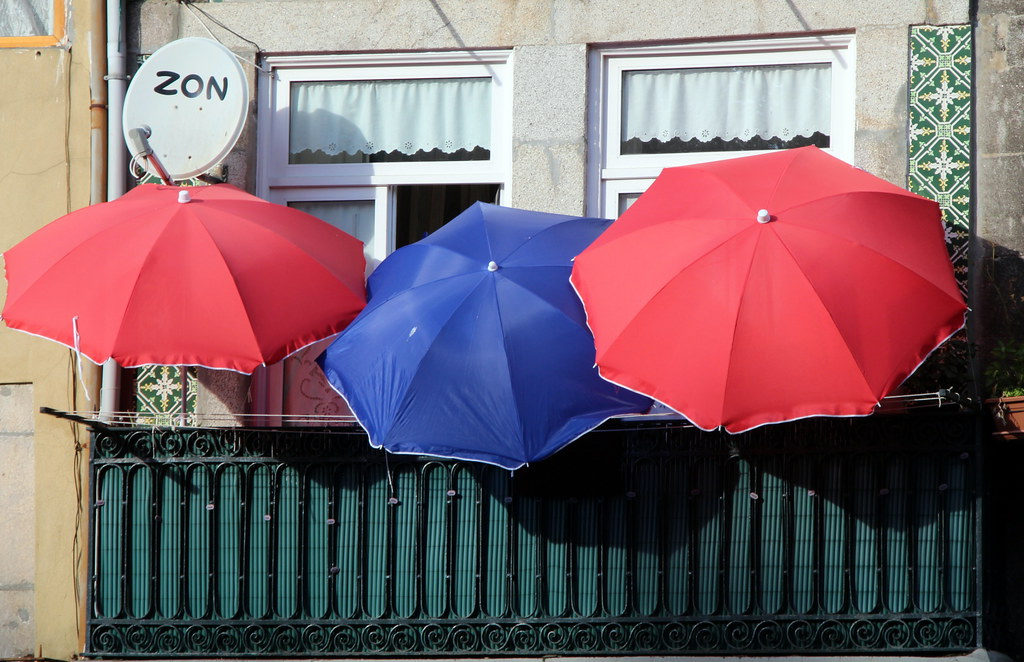 The topic of my next 5-week Study & Practice class series will be the Three Kinds of Happiness, as described in Phillip Moffitt's Dancing with Life: Buddhist Insights for Finding Meaning and Joy in the Face of Suffering (which will be our reference text).
These three kinds of happiness are:
"The happiness that arises when conditions in your life are what you desire them to be
"The well-being that comes when your mind is joyful and at ease, regardless of the conditions of your life at the moment
"The unbounded joy you feel when your mind has reached final liberation from all clinging"
*** This is an intermediate-level course suitable for meditators who are interested in a deeper understanding of their relationship to the conditions of life, as well as an overview of the samadhi meditation practice that leads to deep states of mental absorption (jhana), and the Insight Meditation practice (vipassana) that leads to liberation. ***
When: Tuesday evenings, Sept 17 to Oct 15, 7:00 to 8:30 pm
Where: First Unitarian Church of St. Louis, 5007 Waterman (at Kingshighway)
Each session will include instructions plus 20-30 minutes of silent meditation and time for discussion. The classes are offered on a dana (generosity) basis. To register, there is an initial $20 fee, which pays for room rental and helps to cover the costs of maintaining this DharmaTown website.
For more information and to register, e-mail me, Jan Rosamond, here.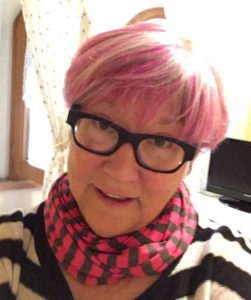 *** My teaching credentials: I have completed four years of training through Spirit Rock, where I am certified as a Community Dharma Leader. I've practiced in the Western Insight tradition for more than 20 years with a variety of teachers including Jack Kornfield, Joseph Goldstein, Sharon Salzberg, and many others. I've spent more than 500 days on silent retreat including several 1- and 2-month intensive retreats in the U.S., South Africa, and Burma (Myanmar). My mentoring teacher is Phillip Moffitt. ***