Browsing Category "Art"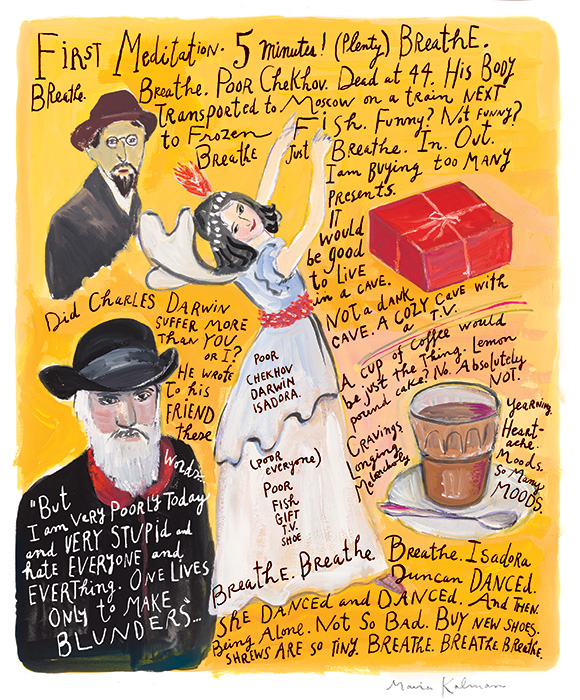 (Illustration/text by Maira Kalman, who sat a 3-day silent retreat at IMS in 2013 and then drew/wrote about the experience for Mindful magazine.)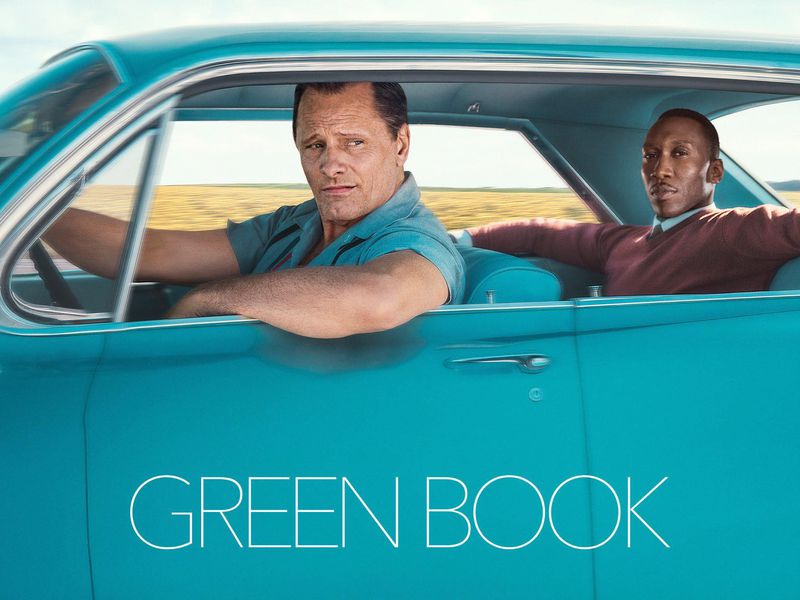 Yesterday the members of one of the Waking Up to Whiteness anti-racism groups I've working with went together to see Green Book, which I had thought would be difficult-to-watch-but-"good-for-me" — but which turned out to be NOT-difficult-to-watch (yet also not sugar-coated) and not just a "good experience" for me, but a WONDERFUL MOVIE for just about everyone!
Here's the synopsis, which is based on a TRUE story: "Dr. Don Shirley is a world-class African-American pianist who's about to embark on a concert tour in the Deep South in 1962. In need of a driver and protection, Shirley recruits Tony Lip, a tough-talking bouncer from an Italian-American neighborhood in the Bronx. Despite their differences, the two men soon develop an unexpected bond while confronting racism and danger in an era of segregation." 
AND it's got a Christmas-Eve ending!
GO SEE IT.
(Click here for the official trailer.)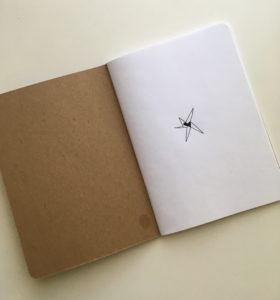 For those who might wonder if maybe I don't ever do anything other than meditate (and write blog posts), today I want to share with you a different kind of project, which I'm also immersed in. (Although it too is somewhat of a meditative undertaking!)
I've joined The Sketchbook Project  — a world-wide community of over 70,000 artists designed to "nurture community-supported art projects that harness the power of the virtual world to share inspiration in the real world."
So now I'm working on filling up one of the Project's standard-issue sketchbooks with drawings that resonate for me on the theme: This One Thing.
And when it's finished (it's due Feb 15), it'll become one of more than 40,000 on display — and available for check-out — at the Brooklyn Art Library!
The photo above is the first page of the sketchbook.
Here's another page, about half-way through the book: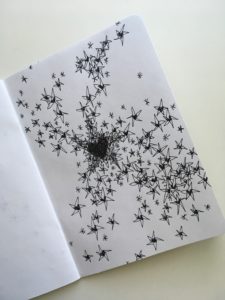 Here's the page I'm working on now: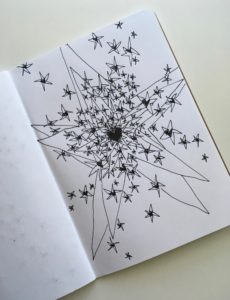 There are still four more pages to go. Stay tuned!
It's a long story, but just let me say: I am thrilled to announce that this fabulous Buddha statue, which used to reside at MacroSun (on Washington Avenue), has now come to live at my house (in Dogtown). I am SO HAPPY. And now that I've got such an auspicious space to meet, I'm going to starting working on organizing a new dharma discussion and study group! Stay tuned.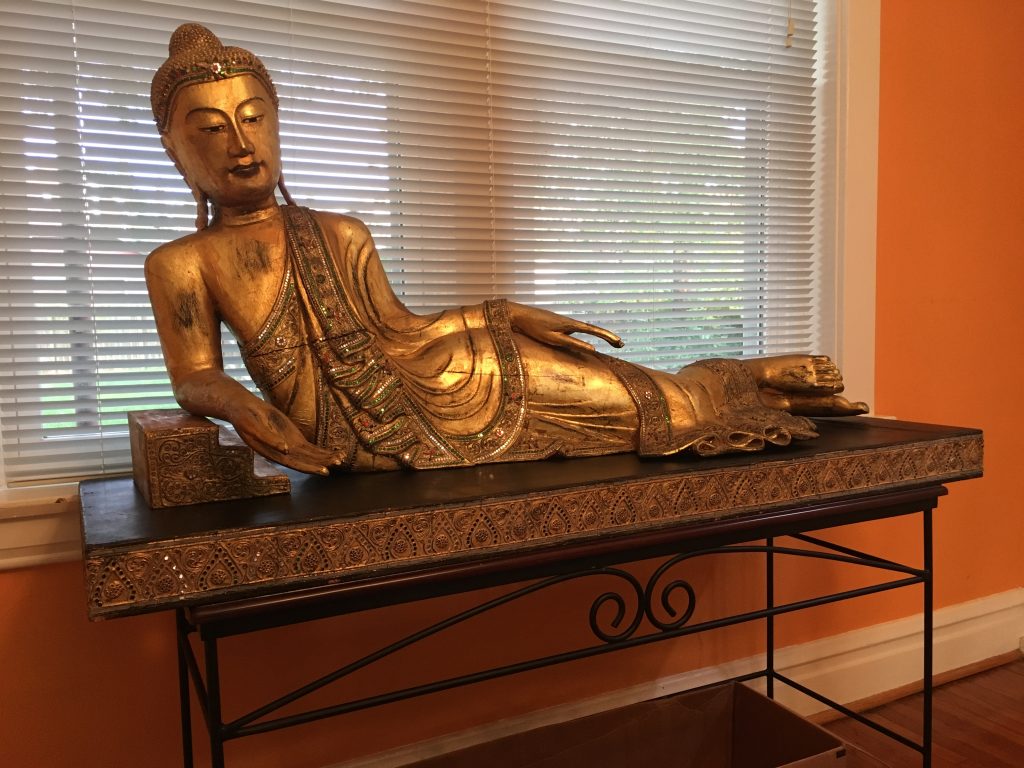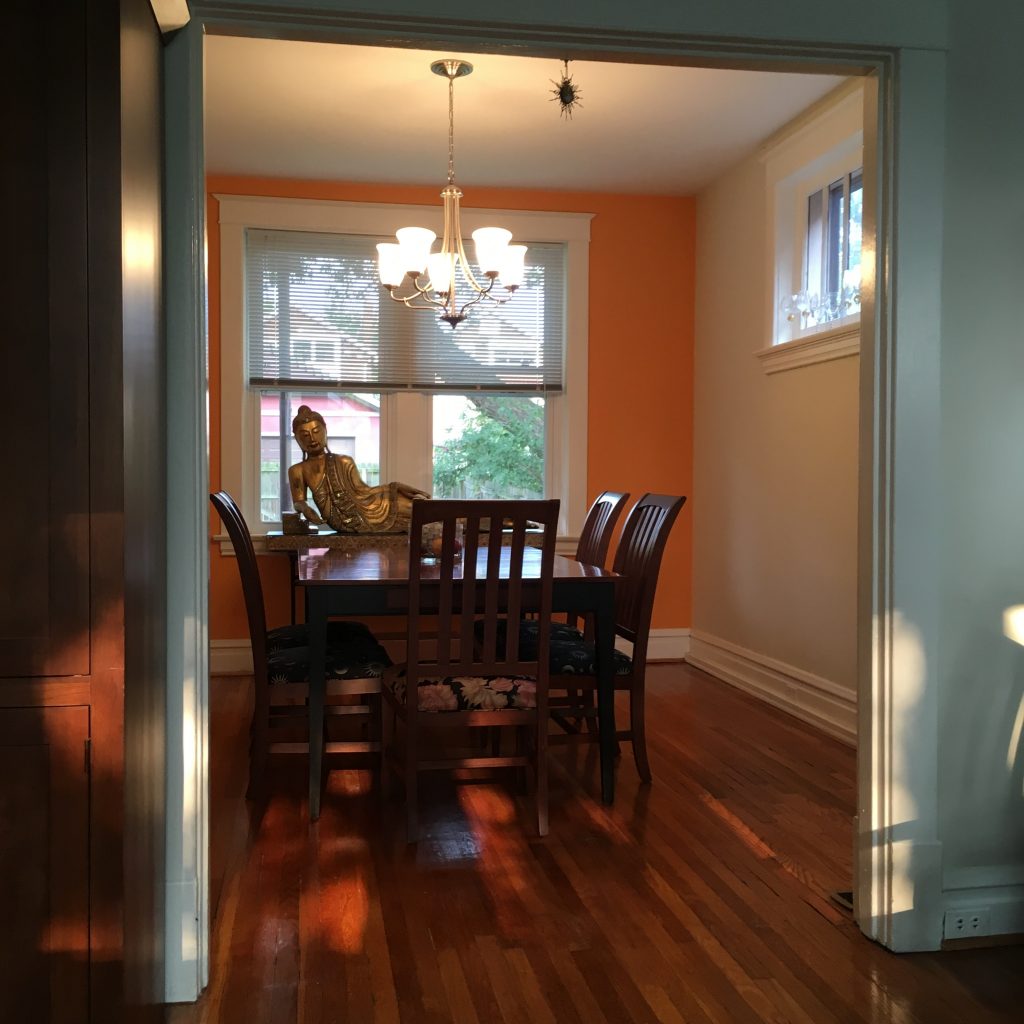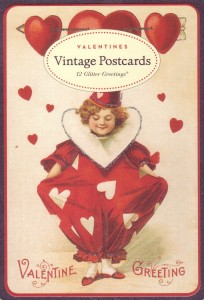 To all you Citizens of Dharma Town…by which I mean anyone who has ever read DharmaTown Times, or checked out the Neighborhood Sitting Groups, stopped in at Cinema Nibbana for a preview of Coming Attractions, pulled up a seat at Cafe Sangha, browsed through the offerings at Dharma Town Library or visited any of our other fine local establishments….. I just want to say: I love you guys!!!!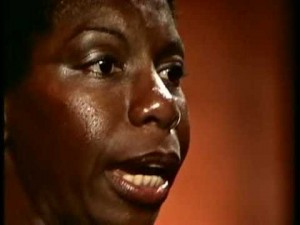 OK, so now I'm ready to talk about it…and I just want to say that the CDL training retreat was awesome.
To give you a taste, take a minute (actually 6 minutes and 12 seconds) to watch/listen to this You Tube video of Nina Simon singing/playing…teaching the dharma!….live at Montreau in 1976. It's a video that one of the CDL teachers (Gina Sharp) played for us as part of our training. (And which Gina has played….all by itself, with nothing added — because nothing is needed! — as a dharma talk.)
Check it out! Click here.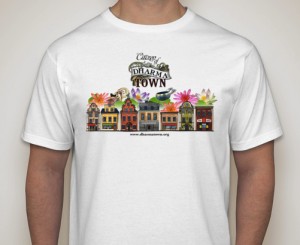 When I started this Dharma Town website, I planned to have t-shirts made up with "Citizen of Dharma Town" and the town graphics and then to offer them for sale to friends, sangha members, blog followers, etc. I made one for myself and for a couple of people who asked for them, but I never got around to promoting the idea — until now!
Here's what they look like. They're printed full color on pre-shrunk, 100% organic cotton, 4.5 oz Anvil brand t-shirts. Available in lots of sized, but the only ones I will have on hand are M, L, XL. Cost is $25. Plus postage, if I need to send it out of town.
If you'd like one, send me an email here.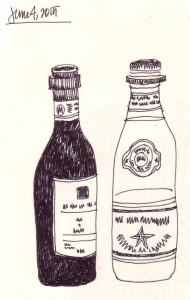 I seldom drink wine any more. It's expensive, for one thing. Plus, I take the Buddhist precepts seriously….which, in their basic form, are trainings to avoid killing, stealing, lying, sexual misconduct, and "the use of intoxicants that cloud the mind."
This is not a hardship for me…usually. But there I was in Italy. With ubiquitous and delicious — and inexpensive — wine…grown locally, developed over centuries to complement perfectly the local cuisine.
There was water, too, of course. Excellent Italian mineral water. (San Pelligrino, usually, but other brands as well.) Which I love. Especially the frizzante!
But water, alone, with all those great Italian meals!?!
I couldn't do it.
Of course I could have. But I didn't. At most meals, I drank the wine. (And the water.)
I told myself that I was still keeping the precept because I wasn't drinking more than a glass or two, and always with food…surely that was not enough to cloud my mind…and besides, the precepts are not hard-and-fast rules, especially not the one about "avoiding intoxicants,"….and there are plenty of Dharma teachers (some of whom I've witnessed personally) who drink wine (and maybe indulge in other intoxicants, too, who knows!)…but the truth is, I could feel the difference, my mind was a little cloudy after a glass or two…it was nothing major, of course, not enough to cloud my judgment about not killing or stealing or lying or having unprotected sex with inappropriate partners!!!…but still.
I'm not saying that it was wrong for me to drink the wine. I'm not even saying that I won't do it again. Because in certain situations, under certain circumstances, I will.
But I am aware of the risks of a mind that is clouded.
And I will take care.
(The above is one of the drawings I did while I was in Castiglion Fiornetino. I had intended to do one every day…but, as is clear, I do not always do the things that I intend.)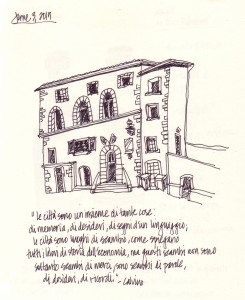 One of the first things I did after arriving in the sweet little "city" of Castiglion Fiorentino was to buy an Italian copy of Invisible Cities (Le Citta' Invisibili), by Italo Calvino, which, as I've said many times, is my go-to book when it comes to travel.
And one of the second things I did was to draw what I saw.
Here's my drawing of the Municipal Building in the main piazza.
And here's my transition of the Calvino quote at the bottom of the page: "Cities are a combination of many things: memory, desire, language; cities are the place of exchange, as is explained in all the books on the history of economy, but these exchanges are not only the exchange of commerce, these exchanges are also of words, desires and remember-ings."
(click to enlarge)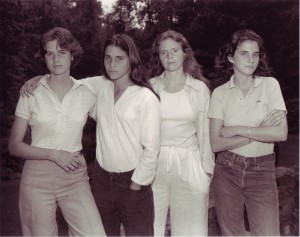 Heather, Mimi, Bebe and Laurie, 1975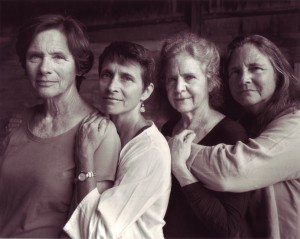 Heather, Mimi, Bebe and Laurie, 2014
***
I went to the St. Louis Art Museum on Sunday to see the Nick Cave exhibit (which was AWESOME) and while I was there, I remembered there was a photo exhibit I'd read about in the New York Times that I wanted to see — Nicholas Nixon: 40 Years of the Brown Sisters, so I stopped in.
I was so moved, I was almost in tears.
Nicholas Nixon took a photo of his wife (Bebe) standing with her three sisters (Heather, Mimi and Laurie) in 1975. Then he kept taking a photo of them, one each year, for 40 years. The sisters age, of course. But what really touched me about seeing this so beautifully and unflinchingly documented….is that I am the same age as Bebe.
So I looked young like that in 1975.
And of course, now I look old like that.
There's no getting around it. And it's nobody's fault. We were both young and lovely once. And now we're not.
And of course, it doesn't stop there. Next year, we'll be older. And then older, and older, and older.
And in forty more years….we'll be long gone.
***
The exhibit will be up through April 5. Don't miss it.