Articles by " Jan"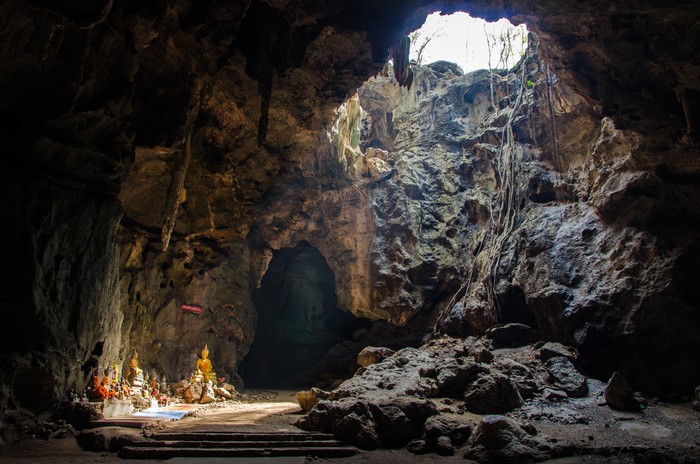 A friend just told me she heard this on BBC news (thanks, Judy):
Thailand cave rescue:
Meditation led by coach helped the boys survive terrifying ordeal, family say
"The 12 Thai boys and their football coach who were trapped in a cave in Thailand got through the ordeal by practicing meditation, family members have said.
"According to a mother of one of the boys, the team were meditating in the widely shared video of their discovery by two British divers.
"'Look at how calm they were sitting there waiting. No one was crying or anything. It was astonishing,' she told the Associated Press.
"The coach who was rescued from the cave on Tuesday, trained as a Buddhist monk for 12 years before he decided to coach the Wild Boars soccer team.
"'He could meditate up to an hour,' said his aunt, Tham Chanthawong. 'It has definitely helped him and probably helps the boys to stay calm.'"
***
Wow, you just never know when it'll come in handy!
(This story appeared yesterday in the Evening Standard. To read the full article, click here.)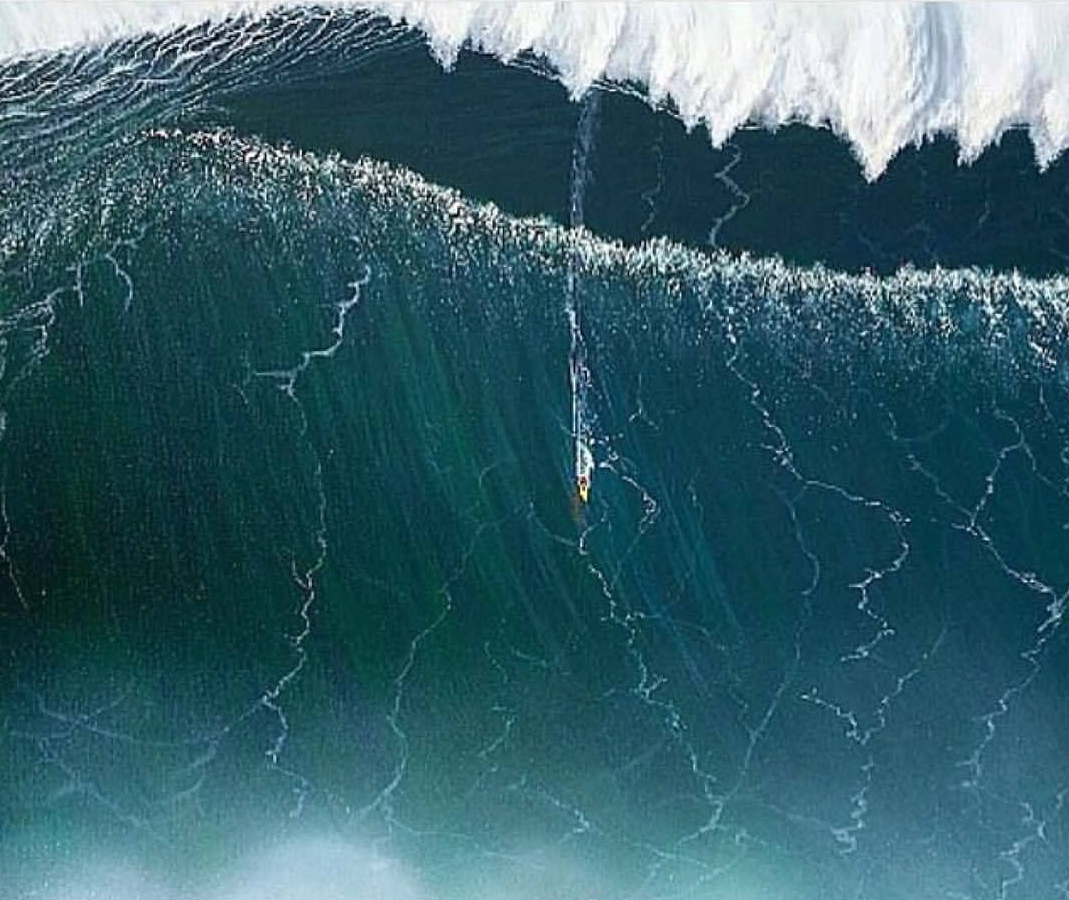 More from Ajahn Sucitto:
"Whenever you feel yourself getting pulled, that's the most important time to — pause. Pause for just 20 seconds…or a minute…and ask: Where am I now?
"Not: What should I do? But: Where am I now?
"You might think, 'I'm in a restaurant. I'm in an office.' No, that's just what it looks like. That's what your eyes can see. That's what your thinking mind can tell you. But the real question is: Where do you feel your presence? Where is your presence now?
"Presence is a sense of firmness, of stability. It's always here. And it's always being dissipated into the sense fields. So when we ask, "Where am I now," this is not really asking for a verbal response. It's pointing to the quality of the citta — of Awareness as Presence. We can notice the trembling, or the questioning or the feelings or the sensations — they're all moving and changing.
"Meanwhile, with all that, as one is acknowledging that it's all moving and changing — what is it that acknowledges the moving and changing? It's: Presence. The sense of presence of the citta, as a simple quality of being. There's a stillness there. A point of stillness.
"It may sound difficult when I try to put it into words, but we can — pause — and ask: "Where am I?" Or: "What's really here? And within this realm of sights and sounds and thoughts and energies and emotions and pushes and pulls and moods and impressions — Presence is here.
"Take your time with that. This is Being. Being is always exactly the same. Being doesn't change in time. Being is not the person. Being is not the moods. Being is not the thoughts. Being is not the activities. Being is just being here. And that's a refuge. That's an island in the middle of the stream, in the middle of the flood. You can return to that. And then from here, you can ask: "What's useful? What's important? What is the most skillful thing to do, at this particular time?"
***
This is just an excerpt from Ajahn Sucitto's talk, The Duties of Heedfulness, beginning at about the 26 minute mark. I highly recommend listening to it in its entirety. He's talking about how to make daily life into a meditative practice! Click here to listen.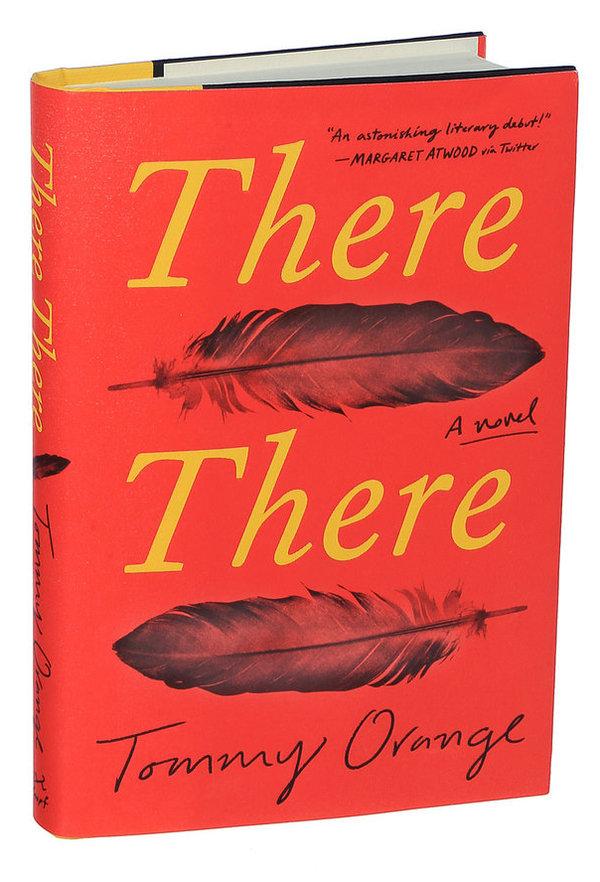 I just started reading There There, by Tommy Orange, and already I feel my heart/mind opening, shifting, changing. Here's an excerpt from the Prologue:
"Urban Indians were the generation born in the city. We've been moving for a long time, but the land moves with you like memory. An Urban Indian belongs to the city, and cities belong to the earth. Everything here is formed in relation to every other living and nonliving thing from the earth. All our relations.
"The process that brings anything to its current form–chemical, synthetic, technological, or otherwise–doesn't make the product not a product of the living earth. Building, freeways, cars–are these not of the earth? Were they shipped in from Mars, the moon? Is it because they're processed, manufactured, or that we handle them?
"Are we so different? Were we at one time not something else entirely, Homo sapiens, single-celled organisms, space dust, unidentifiable pre-bang quantum theory? Cities form in the same way as galaxies. Urban Indians feel at home walking in the shadow of a downtown building. We came to know the downtown Oakland skyline better than we did any sacred mountain range, the redwoods in the Oakland hills better than any other deep wild forest. We know the sound of the freeway better than we do rivers, the howl of distant trains better than wolf howls, we know the smell of gas and freshly wet concrete and burned rubber better than we do the smell of cedar or sage or even fry bread–which isn't traditional, like reservations aren't traditional, but nothing is original, everything comes from something that came before, which was once nothing.
"Everything is new and doomed. We ride buses, trains, and cars across, over, and under concrete plains. Being Indian has never been about returning to the land. The land is everywhere or nowhere."
***
Wow. This, too, is Dharma.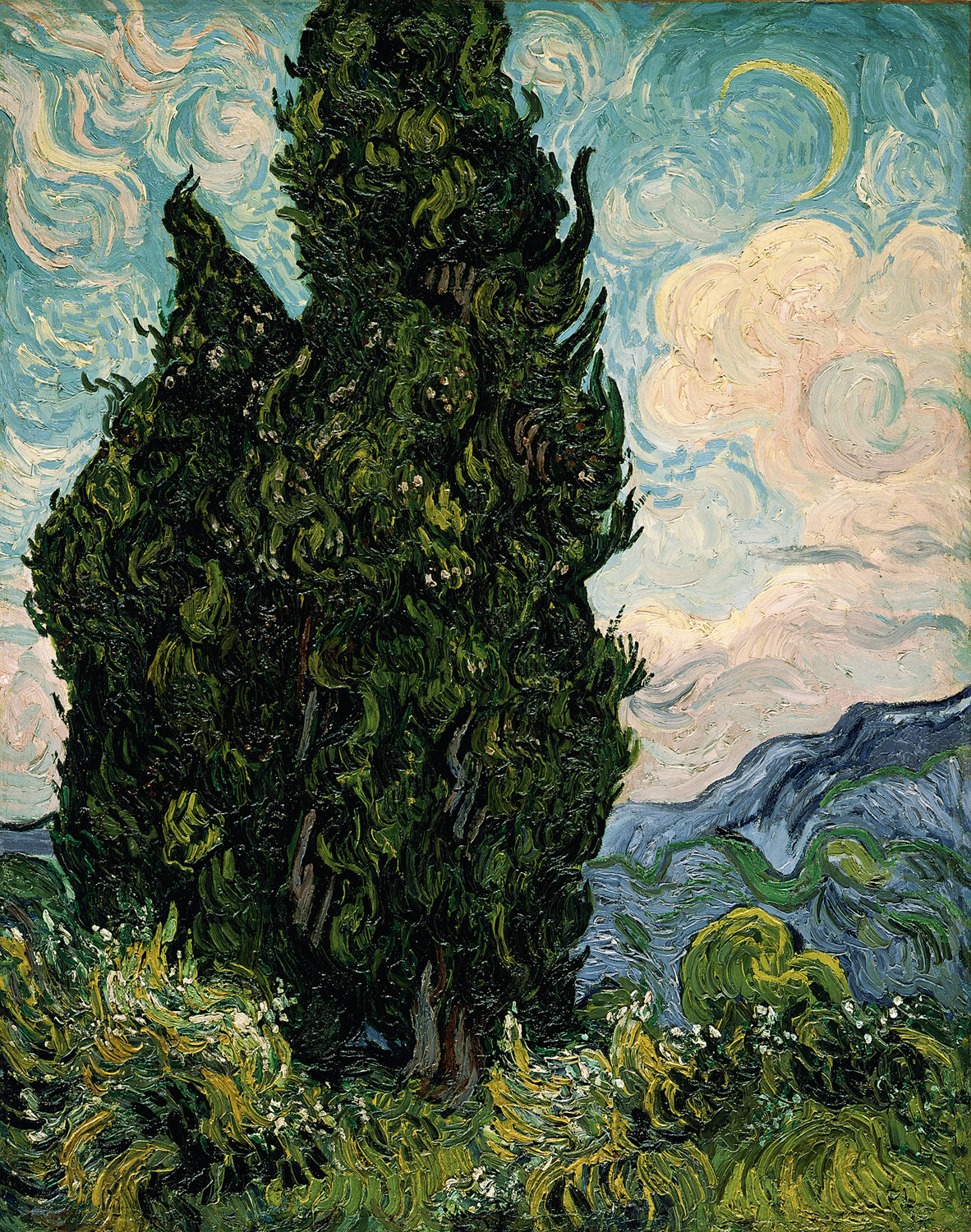 Suggested Exercise, from Ajahn Sucitto:
"One thing that's very important in all meditation practice is a sense of changing speed. Because in the change of speed you come out of that blurred, impulsive rush, whereby you go down the channels [of habitual patterns]. So this is about a change of speed… or calming, if you like…. or sustaining attention.
"I'd like to suggest that you practice this for a while, maybe 30 minutes, outside… it's something I quite appreciate doing… just let your eyes rest upon, say, a tree or something like that… Stay with it visually, just let your eyes stay there. And you will notice how, if you stay with that for 5 or 10 minutes (a sustained period of time) — you'll notice all the changes that occur in that simple experience: Seeing a Tree.
"So, let's say you look at it and expectation occurs. OK, expectation — that occurs. Then you notice a detail. Oh, that's kind of interesting — that occurs. Then maybe appreciation. What a lovely tree — that occurs. And then, Well, I think I've done that, had enough — that occurs. [laugher]
"And then maybe the visual thing starts to dilate. In other words, you see tiny details and you see the big field, and if you keep your eyes on it, it will start to vibrate (visually). And it becomes much more amorphous… and you stay with that, until eventually — tree???
"The word 'tree' no longer applies.
"This is when, in a way, what's happened is: the object-forming tendency, which goes on for a period of time, starts to…. Well, I've seen that object… It's done its job. It's said, Oh, that's a leaf; that's a twig; that's bark; that's green; that's black; that's a color; I like that…. and eventually it's, Well, I've said all that, and it starts to not have anything more to say. [laughter]
"And then, one feels more touched by it.
"As the object-forming and the categorizations wear out, or receded… one gets more and more touched… There's an intimacy, of presence, that occurs. I don't know what it is, but I'm feeling really attentive, and awake, to this. And a sense of appreciation occurs.
"These are the sorts of modalities that can occur, because all these tendencies… these aggregates… which seem so concrete, are only made so by the rapidity of the juggling act that keeps them all binding together. And the passion for it. The excitement to make it happen.
"If you stay with something long enough, it starts to… the object-forming tendencies begin to… you know…. wear out.
"But it's not that there's nothing there. It just becomes more… un-named. And something is very bright about that.
"So I would suggest you take some time and see if you can find… either standing, or a bench or something whereby you may be able to sustain… It's not a matter of having your eyes rigidly focused, but keep a sustained attention. You can look around it, look up and down… pause… slow… slow your eye movements down… as if you are tasting with your eyes, every grain of visual experience, every little fleck of it.
"Yeah.
"This is all seeing. It is just seeing. Until the mental configurations begin to pass away.
"OK?"
***
OK!
This is the entire transcript (very lightly edited) of a lovely little less-than-5-minute talk by Ajahn Sucitto, title: A Suggested Exercise. Listen to it here.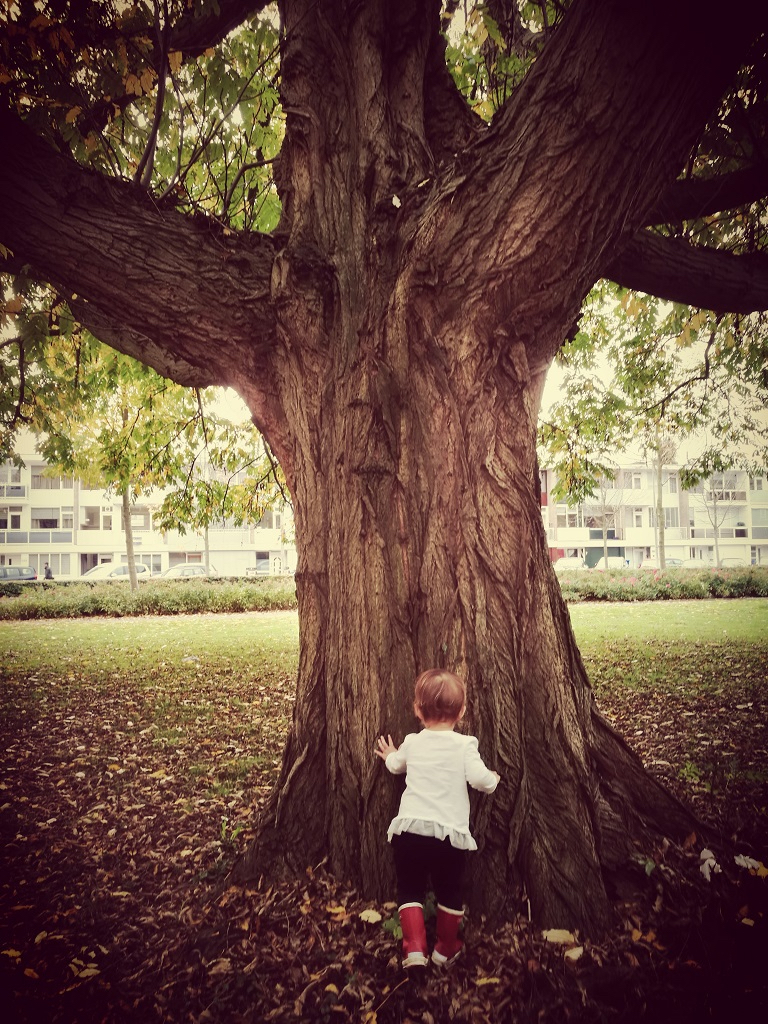 This post is long, I know, but bear with me. It's another excerpt (which I just couldn't cut!) from the terrific Qi Gong and Anapanasati talk by Ajahn Sucitto.
"In teaching Mindfulness of Breathing over many years, and listening to people in interviews, so many of them say to me, 'Aggh… I can't do it! My brain is thinking all the time. I feel so tense and tight. I'm trying to focus on this point on my nostrils — I can't find it at all. I can't meditate!
'I try really hard to do it and I'm getting more and more tense. I just give up. I can't manage it. I was breathing OK until I started being mindful of it! I could breathe in and out quite normally and then when I started being mindful of it, I started getting tight and constricted; I felt pain; I felt uncomfortable; I felt stressed, and you know… Surely this can't be right! The Buddha says: I call this a comfortable abiding, a pleasant abiding, it makes one feel fresh, one's eyes feel good… This can't be the same thing. What's happening?'
"What's happening is: the mind is affecting the breath. Before we brought it to our attention, breathing wasn't a problem. We had other problems — also which were because of our attention — like thinking about this, thinking about that, and our attitudes.
"But very often, for people these days, it's the 'work mind' that comes forward. The 'work mind' rushing to get things done; the 'work mind' anxious about not doing it good enough; the 'work mind' desperately in a hurry to try to achieve results; the 'work mind' tightening up to make sure we've got it exactly the way it should be. The 'work mind': stress, stress, stress, stress, stress. The mind gets conditioned into that kind of behavior. Anything we think is important, anything we think we really should achieve — the 'work mind' gets hold of it.
"You were breathing OK until you started to think it was important, and you thought it was going to give you good results. Important! Good results! Ahhh: go to work.
"And it IS important. We DO want good results. There IS certainly a process, and a progress – so it must be 'work', right? I don't think so….
"In the Buddha's time there wasn't that 'work mind'. They could certainly put energy in, but it was not that same compulsive, tight, up-in-your-head state of the 'worker,' who lives up behind the eyes and the forehead….
"We think: 'OK, anapanasati, right — let's get to work on that. Have we got it in our heads? Tighten up the mind! Tighten up the face!'
"We think this is concentration. The English word "concentration" CAN be applied to that. But that's not samadhi. There's no piti (happiness). No sukkah (ease, comfort). Those are not there.
"And it is sad. Because there is a true sincerity, and a true determination, to cultivate the mind. But we're doing it with the wrong energy. It's the right idea, right theory, right aspiration, wonderful resolve! But we're using the wrong energy.
"What the Buddha is saying is there's a natural energy that happens by itself. Breathing in — happens by itself. Breathing out — happens by itself. There's an energy flow there.
"This is what we should get in touch with. With the kind of quality of attention that can maintain that focus. It's not a focus that's up in our forehead, which is so often where we assume it should be. We call it 'watching the breath.' Watching the breath? I've never seen a single breath! [laughter] Maybe on a very cold morning you might see a bit of mist. But I've never seen a breath. And I've been practicing this for years. When I look in the suttas, the Buddha never says 'watch the breath'. He says 'be mindful of breathing in and breathing out.' He's talking about being mindful of a process. Of breathing in and breathing out. So rather than this idea of being up in your head, with tightening your attention, maybe there's another way that we can attend to that.
"And yes, there is.
"When you cultivate qi gong, you take a standing position. Like a tree. You bring your awareness particularly down to your feet, your ankles, and then you build it up, and gradually you spread your awareness from the soles of the feet, up through the body, through the spine, through the trunk, into the head. So that you cover the entire body and it is held in alignment. It's called: balance. So you're definitely attentive. You're fully aware. Your mind isn't wobbling or jumping around. It's not dithering. Or confused. It's actually firmly based on the entire body — as an energy form. We focus on the quality of balance.
"You can't do that with a thought. You can't think: balance. But your body can feel it. You can sense it. You come to realize this body is sensitive to a quality of balance, which itself is rather pleasant because there's no stress in balance.
"Balance means the absence of stress. We're not inclining to left or right, forward or backward. Balance is free of bodily bias. It's free of pressure. When you're in balance, you're as stress-free as you can get.
"And there's an energy there, that becomes apparent, that's holding your body up. You learn to relax as much of your muscle as possible when you feel yourself being held. This is called: Standing Like a Tree. And the awareness is spread over the entire body. As you stand like that, sustaining that, there is a way of holding attention that is not narrow. It's not constricted, it's not conducive to stress, and yet it is very carefully held. You use a wide focus to do that.
"As you stand with that, you can begin to experience that there is this rhythm that starts to express itself and then… oh, there's breathing! It's a soft, rhythmic process. And you feel the energy of it. The vitality of it. You feel the way the whole body can feel it. That it's no longer so constricted.
"So this gives a very good way in my experience of both improving bodily posture and changing one's idea or impression of what the body is about. So that it's not just this thing that we see with our eyes; it's not the flesh body; it's an energy body. It's something that we begin to see is quite natural. It's not mentally derived. It's not an opinion or a view. It's neither something we feel proud of or worried about. It's free of those mental proclivities. It happens by itself. It's naturally refreshing. And it's naturally sustaining; it's naturally calming; it's naturally clearing of tension, dullness, restlessness — the hindrances! (The energies of the hindrances.) When the body is bright and open like that, the hindrances find it very difficult to get in. And so, you cultivate attention like that.
"The result of this is the body loses its tensions and congestions. It becomes a happy place for one's awareness to sit, and breathing happens to you quite naturally. In other words, you don't have to search for it. It comes to you. It comes into your awareness.
"You don't have to decide where to focus; you feel it. You feel it as it's happening. You're training your mind to be more receptive to a natural process rather than being proactive and having to create something. This means that the mental obstructions and the mental proclivities — particularly the ones we experience as the mind set I call 'work  mind' — these can be laid aside. And instead we feel the natural harmony, peace, and vitality that the Buddha must have experienced in his own process of awakening.
"So then we are truly breathing like a Buddha.
"How do you think the Buddha breathed? Chest open, shoulders back. Enjoying the bliss of breathing in and breathing out. This is nature. Nature manifesting in this way."
***
Click here for the full recording. The excerpt above begins at about the 38 minute mark.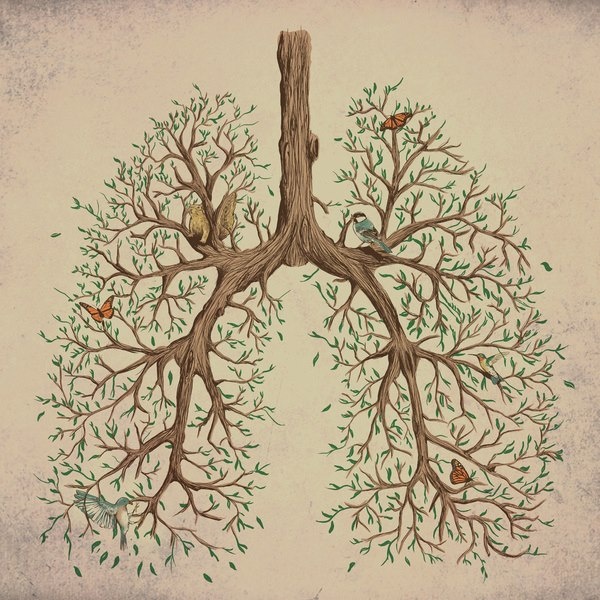 A few days ago I found out that — for the fourth year in a row — my name did not get chosen in the lottery to attend Ajahn Sucitto's month-long retreat at the Forest Refuge.
Bummer.
But I consoled myself by listening to some of his recent talks on dharmaseed, where I came across this fabulous one, in which he begins by talking about using qigong as a support for the practice of mindfulness of breathing, and ends — well, in his words: "perhaps gone beyond the bounds of this particular talk."
I highly recommend listening start-to-finish, but just to give you a hint of where he goes with this, here's what he says at about the 31 minute mark:
"Breathing is energy. It's not just anatomy. It's an energy form that can be trained, moderated, and harnessed for very powerful spiritual purposes. In the Anapanisati Sutta (Teaching on Mindfulness of Breathing), it's being used as the process of feeling the entire body, steadying and smoothing out the energies in the body. If we use more ordinary language, we might say our 'nervous energy.' Whether we're jumpy, passionate, tense, or we're experiencing a lack of energy — mindfulness of breath steadies and smooths all that.
"The Buddha says, This you do, and then you move on to the qualities of piti, which is a joyful, rapturous experience that arises when the body's kayasankara [body energy] has been steadied. This is where the hindrances are put aside. So you experience the quality of piti — rapture, a brightened state — and then sukkha — a happy, comfortable state — and with these you also calm and steady the cittasankara — the emotional energy.
Sankara — meaning the formative quality. So with the body, it's the formative quality that began when we were born. It's been conditioned. It's conditioned by birth. When you were in the womb, you weren't doing it. As you come out, you switch it on. It's a creation. It's created by life itself. And it goes on until it's finished — dead. That's the creation of sankara.
Cittasankara is different. It's generated. And it's something we can moderate within this life. And in the Buddhist understanding, you can free the citta from sankara — without dying.
In fact: This Is the Deathless."
***
Want to know more? Click here to listen.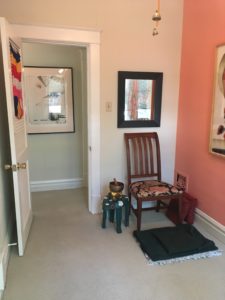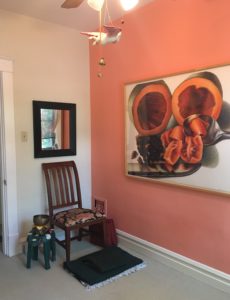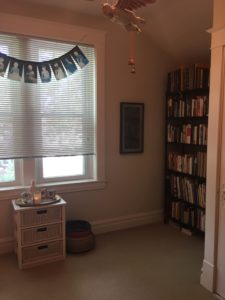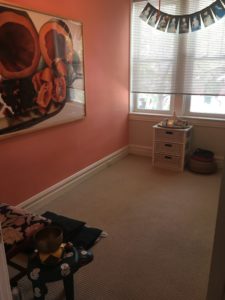 I went on another Tiny Retreat this morning (8:30am to 12:30pm CST), right here in my tiny meditation "hall" (pictured), along with at least five other people who were also doing it (in their own time zones and meditation spaces).
It was great. I sat-and-walked on my own schedule, all the while knowing that my friends (and friends-of-my-friends) were also sitting-and-walking, all on their own schedules, but also doing it ALONG WITH ME (or at least at a time that overlapped with me), which was an incredible support for my practice.
I think I'm on to something here.
So: I'm going to be doing this again on the last Friday of next month (July 27)…and on the last Friday of every month!…unless I'm away on an actual in-person retreat, or something.
What to join me?
If you do, send me an email here and I'll send you a text reminder the day before. I'll also follow up after the retreat by email, if you'd like.
The Buddha said that Kalyana Mitta (translated as Spiritual or Beautiful Friendship) is not merely "half the spiritual life, but the whole of it." Bhikkhu Bodhi says, "Spiritual friendship gives the practice of Dhamma an inescapable human dimension and welds the body of Buddhist practitioners into a community united both vertically by the relationship of teacher to student and horizontally by friendships among peers treading a shared path."
So let's do this together, my Beautiful Friends!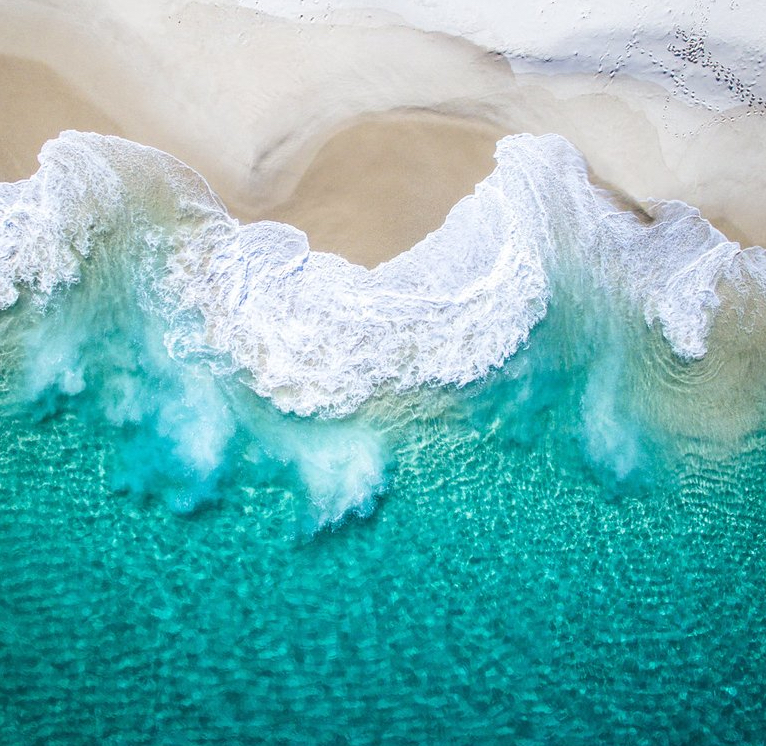 It hit me, while I was exploring the Nine Bodies during my meditation the other day, that the "Emotional Body" is a "body" in the way the ocean is a "body." The ocean is a body of water; the level of consciousness that's called the "Emotional Body" is a body of emotions, which seems to act a LOT like an ocean! (Emotions flood, surge, flow, engulf, etc.) In fact, while I was experiencing this Body during meditation, the felt sense of it was JUST LIKE AN OCEAN!
In Awakening through the Nine Bodies, Phillip writes: "The Emotional Body is where all emotions and sentiments manifest, including excitement, frustration, depression, exertion, humor, anxiety, worry, generosity, joy, jealously, insecurity, fear, panic, and satisfaction and dissatisfaction. Ambition also resides in the Emotional Body.
"The Emotional Body is where attachment arises because the emotions can create expectations and demands; however, emotions are not the problem because they are only energetic states. Like waves in the ocean, emotions do not create themselves; they are created by the mind. 'You should observe whether you are acting or simply reacting from the Emotional Body,' Balyogi advises.
"If you don't relate to your emotions in a wise manner, the emotions will distort what is real and cause suffering to arise. Everybody has dark and light emotions; the question is, which will you develop?
"In order to develop positive emotions, you must practice mindfulness of what is arising in the mind that is causing the emotional waves.
"For instance, one of the strongest and most confusing emotions we experience is love. We hold it in an exalted state, yet we often experience it with the corrupting emotions of greed, jealousy, possessiveness, resentment, and exploitation. Thus, many people come to spiritual practice seeking to be healed from a lack of innate self-worth, childhood traumas, or a broken heart, and wanting to feel unconditional love….
"The Emotional Body is the center of love. Love grows in the Emotional Body. The Emotional Body allows the expression of love and provides the means to explore love."
***
Want more? Click on this link for a video of Phillip Moffitt giving an introductory talk on the Nine Bodies, plus several audio talks and guided meditations on these teachings.
Dive right in!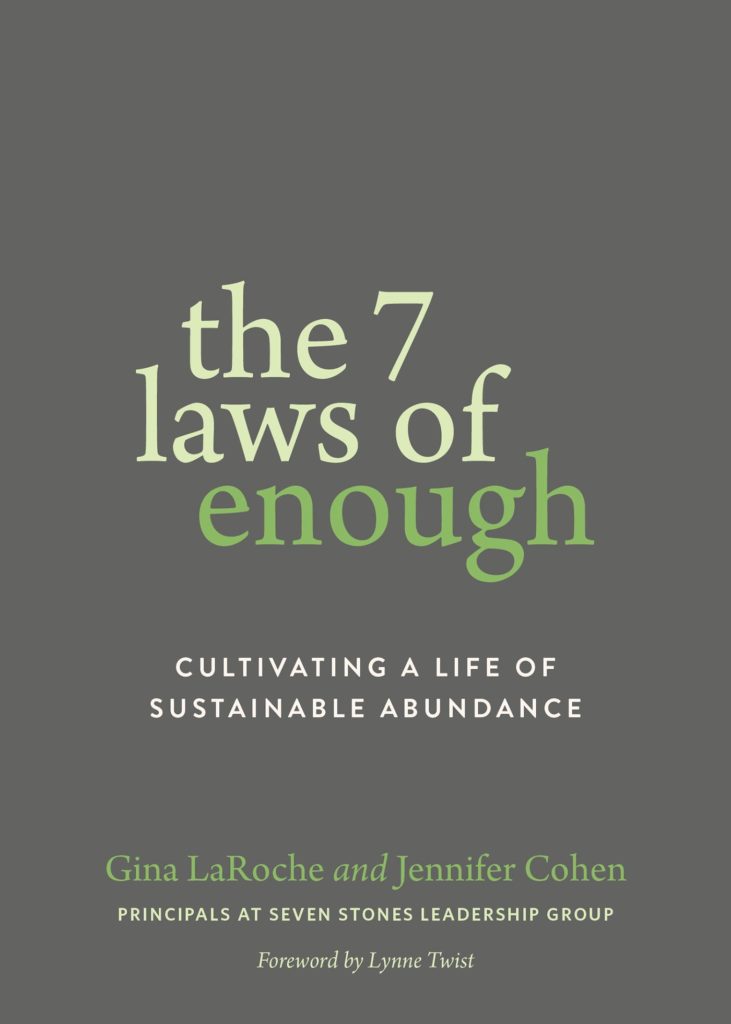 A shout-out today for my fellow Community Dharma Leader, Gina LaRoche, whose new book The 7 Laws of Enough: Cultivating a Life of Sustainable Abundance (co-authored with her business partner Jennifer Cohen) has just been released!
Here's an excerpt:
"What if the truth is that everything is OK? Like, Garden of Eden OK?
"It's hard to imagine. But it is the truth of sufficiency. Here are the facts: there is enough food, air, water, and other necessities for every human being on the planet to live a quality life, full of resources and abundance…
"You are enough. You do enough. You have enough, already. If you were to orient to life, to your team, your family, and society as if that were true, we guarantee you would see life in a whole new way. You would ask different questions and frame problems differently. New solutions would emerge….
"We call this bounty 'sustainable abundance.' Sustainable: ethical, reciprocal, just. Abundance: grateful, radiant, and present to the bounty everywhere….
"Law 1: Stories Matter. We are living in a web of stories, most of them not of our own making. We'll help you go from being stuck in your inherited stories to being the author of stories that further your life's purpose.
"Law 2: I Am Enough. You are. I am. We are. When we stop questioning our birthright everything shifts.
"Law 3: I Belong. Everyone does. No one has the right to tell us otherwise. We live in a culture that teaches us we're separate and has a vested interest in making us feel as if we don't belong.
"Law 4: No One Is Exempt. We're set free when we accept impermanence and face what is finite and infinite. This helps us see through the lies of scarcity.
"Law 5: Resting Is Required. Society encourages us to be overworked, overmedicated, overfed, undernourished, and terrified. We crave the kind of deep rest we have almost lost. We can and must reclaim it.
"Law 6: Joy Is Available. We can find deep and abiding joy when we see clearly, let go of the lies, and notice what we have already.
"Law 7: Love Is the Answer. This is the final law and our deepest truth. Love is the answer to the questions that plague our society and come our hearts."
***
Way to go, Gina!!!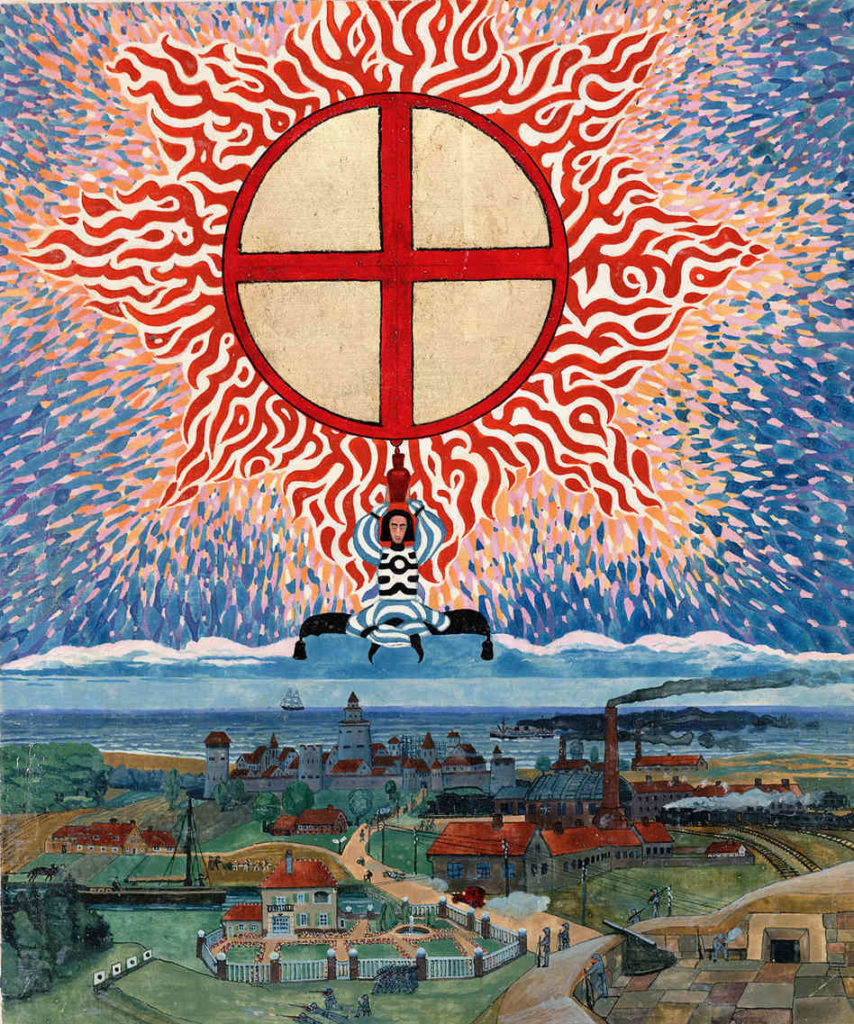 For the past several nights I've been listening to the recorded talks from the Nine Bodies retreat I was at almost a month ago now — which I am sorry to say are only available to those who attended the retreat. BUT, there is one talk that I CAN quote from, since what I want to share is itself a quote from Phillip Moffitt's first book, Dancing with Life, in which he too includes a quote — this one from the Buddha.
Phillip writes, "As the Buddha lay on his deathbed, his students questioned him about how they should continue without him. In his final discourse he gave them the following advice: Be a lamp unto yourselves, be a refuge to yourselves, do not turn to external refuge, hold fast to the Truth as a lamp, hold fast to the Truth as a refuge…It is those [who do so] that will reach the very topmost height. But they must be anxious to learn.
"There have been many translations and interpretations of these words, but for me they are a call to examine, to reflect, to discover, and to consciously know the mystery of this human life in this very moment.
"These words reflect the heart of the Buddha's teaching — that you have the power and the responsibility to resolve the many contradictions and paradoxes of life through insight and direct knowing.
"…Meditation, mindfulness, and compassion bring you into the stillness in which your innocence is most unguarded and available. It is here that you can most deeply experience insights as to what genuinely matters, or as C.G. Jung stated, It is the individual in stillness who constitutes the meaning of the world."
***
Thank you, thank you, thank you to my dharma buddy Alice for turning me on to the FABULOUS book from which the illustration above was taken — The Red Book, by C. G. Jung.