Articles by " Jan"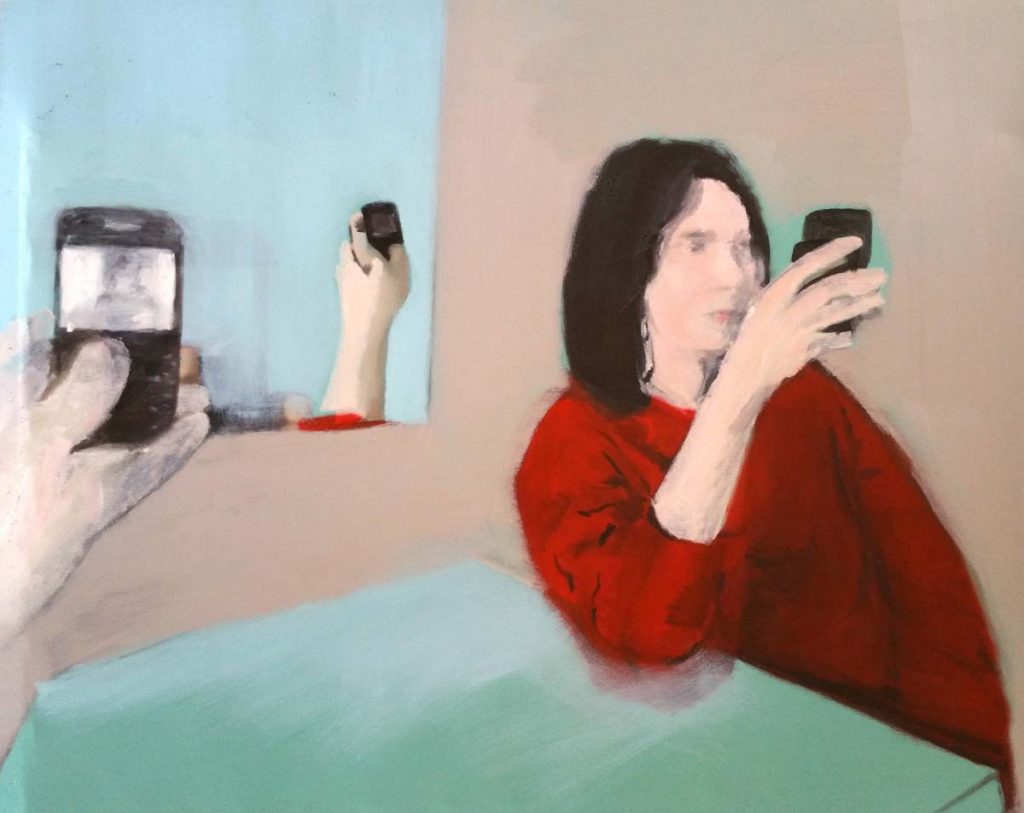 I listened to another great talk last night by Guy Armstrong. It's on the teaching of "Not Self," which as Guy says, "is one of the central teachings of the Buddha and one of the most liberating…but also one of the most difficult to understand."
He does a beautiful job of explaining this teaching in very accessible language. For example, Guy tells the story of the Buddha instructing his followers by asking: "Is what is impermanent, suffering, and subject to change fit to be regarded thus: This is mine. This I am. This is myself?"
Which Guy paraphrases as the Buddha asking: Do you want to pin your happiness and your identity on what is impermanent, unsatisfying and subject to change? And then he says: Why would we do that?! 
I love the conversational way Guy approaches these teachings. But the part of the talk I like best is when he says:
"This formulation of the Buddha's… This is mine. This I am. This is myself ….is a very helpful way to notice our experience because we can turn it around as he did himself.
"The Buddha asked, What is the right way to understand it?
"Then he said: All forms should be seen as it really is with proper wisdom thus: This is not mine. This I am not. This is not myself."
To which Guy adds: "This is a practice pointer. This is not just intellectual speculation.
"When you get caught up as taking some aspect of experience as yourself or as belonging to you, try saying: Not me. Not mine. Not who I am.
"See if you can tune into that with proper wisdom thus: Not me. Not mine. Not who I am.
"Just try it. Just drop those three little phrases in when you feel like you've identified with something. And see.
***
(Click here to listen)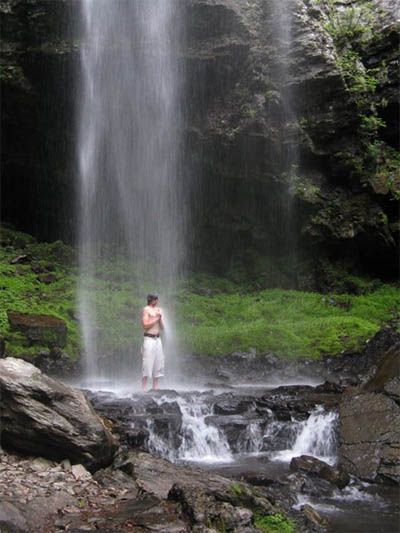 The Buddha taught that suffering is to be understood. We understand suffering by allowing ourselves to feel the truth of it — that is, we "stand under" it — and in doing so, we see its nature, its cause, and perhaps come to a new relationship with the unavoidable fact of it in our lives, one that does not add to that suffering, but instead, leads to its end.
***
At Cafe Sangha on Saturday, Lingli shared with me these two poems written by her professor Rock Cottone, about his son Torre, who was born with muscular dystrophy 17 years ago and who passed away suddenly last week.
Madonna
by Rock Cottone
She held him in her arms.
Thin, frail, weak,
But alive,
Like a sheet draped gently across her arms,
Her Duchenne child,
Dystrophic,
Transformed,
Transfigured,
As the body of Christ
Of Michelangelo's Pieta,
Yet different,
Because he smiled up at her,
Loved her,
And showed her life.
***
Angle's Song to Mother
by Rock Cottone
Place your cheek by mine
And look up to the stars that shine,
For you are the mother of an angle child.
Take comfort here.
Relinquish all your fear.
The promise of a healthy child I cannot give.
But know that I have been restyled
To rise up to the brightest start
Against the darkest night.
And as my body fails,
My wings will sprout
To take me on a journey
To a place where spirits soar,
And earthly limits are no more.
I feel your warmth nearby.
Rejoice in knowing I will fly
Unfettered by a corporal cast,
As time relieves me of its grasp.
And though you may feel little solace,
It's important that you know this:
An eyelash wisp, and angle feather,
We are one, now and forever. 
***
(poems published in "High Romance", 2012)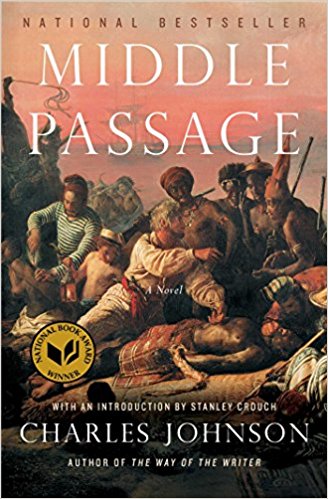 This month, I suggested the novel Middle Passage, by Charles Johnson, for my CDL White Awake group to read. I chose it because although I've read almost every book he's written — and LOVED all of them — I have avoided reading this one.
Even though it won the National Book Award (1990) and even though it's his most famous book.
The problem: It's about SLAVERY. And I'm white. So of course I don't want to read it.
I'm serious. I really have NOT wanted to read this book. Even though I was mesmerized when he spoke to us at the CDL retreat, and even though he is THE MOST FABULOUS WRITER I've come across in a very long time — I have just not been able to get myself to read this book.
But the fact that I haven't wanted to read it is exactly the reason that I really DO want to read it. Not as some kind of penance. Or because I feel like I "should" read it. Or that it would be "good for me" to read it.
But because I keep feeling drawn to it.
Even as I'm fighting against whatever it is that draws me, I know that there is something in this book that I want. Not something I want to have. Something I want to inhabit.
I'm not exactly sure what I mean by that.
I just know that even though I'm the one who chose this book for us to read — the truth is: this book has chosen me.
Why should they please us so,
those impossible runs,
or the knowledge
that the pianist's hand
has spanned an inhuman distance?
That someone years ago conceived
this might be true
and once again it's proved?
Light bends in water,
breaks inside cut glass;
I watched this endlessly as a child.
And now do not know which one
I want more
when sometimes I hear the sound,
sometimes the silence,
and they are equally beautiful
and bare.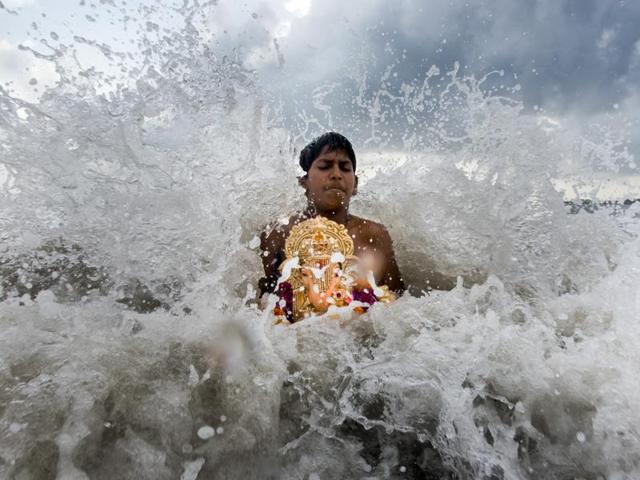 Rethinking Time
by Mark Nepo
You can't hoard moments like coins.
You can only enter them.
You can't trim hours like wood or glass.
You can only bathe in them.
You can't add days like a drop of God
to every godless drink.
You can only immerse yourself
in the river that won't stop carrying us.
Begrudge time and it will skip over you.
But enter, bathe, kiss, and bow. Immerse
yourself in the time you have and time
will carry you through the eye
of its needle into all that is.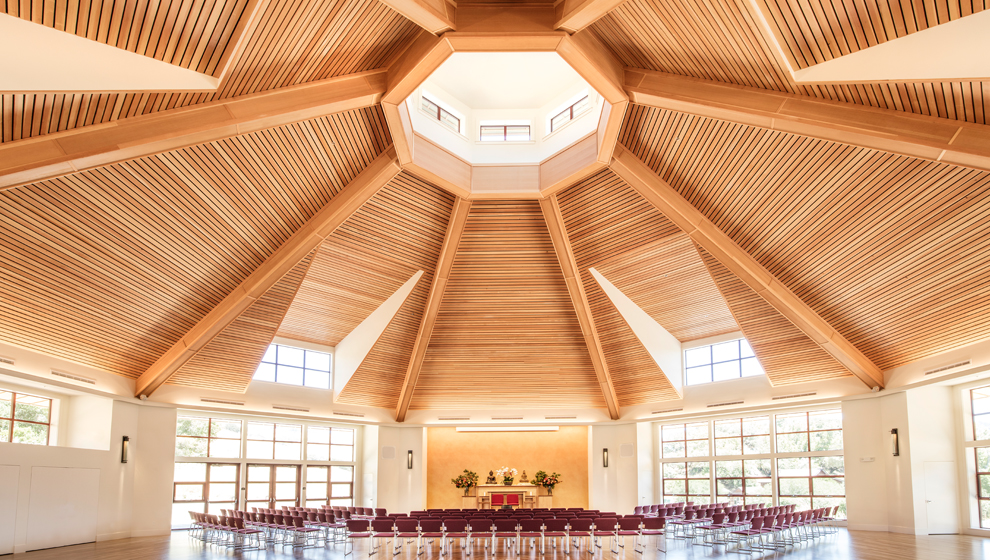 Last night I "attended" (via live webcast) this week's Monday Night Dharma Talk and Meditation Group held in the new Community Building at Spirit Rock. This week's teacher was Phillip Moffitt and after introducing himself, he acknowledged the mass shooting in Las Vegas that had just been reported and said:
"I want to start the evening with a recognition that this has occurred because in our Buddhist practice, we don't turn from dukkha. We "stand under" dukkha. We accept the truth of dukkah as part of this existence in this realm, AND we cultivate the appropriate response to it.
"Sometimes that response would be our 'non-participation'. Sometimes it would be activism of one kind or another. Sometimes it would be raising our voice, sometimes writing letters, sometimes it would be taking to the streets….whatever would be appropriate.
"Sometimes it's just caring for those who are experiencing the dukkah. Sometimes it's being political. Sometimes it's being willing to witness and saying 'NO! This is not what we are capable of being as a culture. No. NO.
"So with your creativity, in your friendships, in your community — be willing to stand under the great pressure of this and at the same time say: 'I witness this and in any way possible, I will not help to perpetuate it.'
"What has happened is just one more of what is now such a common occurrence in our culture. This is unique in the entire world. There is no other culture that produces mass killings in this way. It is unique to us and therefore it is ours to bear."
Phillip then asked the audience to stand, or to kneel, or bow their heads, or whatever they wished in order to 'bear witness', that is to 'stand under' and be willing to know in their hearts that this is true, that this has occurred, and also to hold in their hearts those that have been injured, those that have died, and all the families — to hold them all in great compassion. To hold them in compassion and to 'stand under' the truth that is is happening, that this is happening in OUR country, OUR society, OUR culture.
The audience then stood, or kneeled, or bowed…and then Phillip began by ringing the big bell at the front of the hall, which was then followed by several other members of the audience ringing bells that they had been given…then back to Phillip ringing the front bell again and then back to the other bell ringers, and then on and on, again and again, until Phillip finished with a final bell, and then stood in silence until all the sounds came to rest.
***
May we bear this, which is ours to bear. And may the great pressure of this move us to respond appropriately.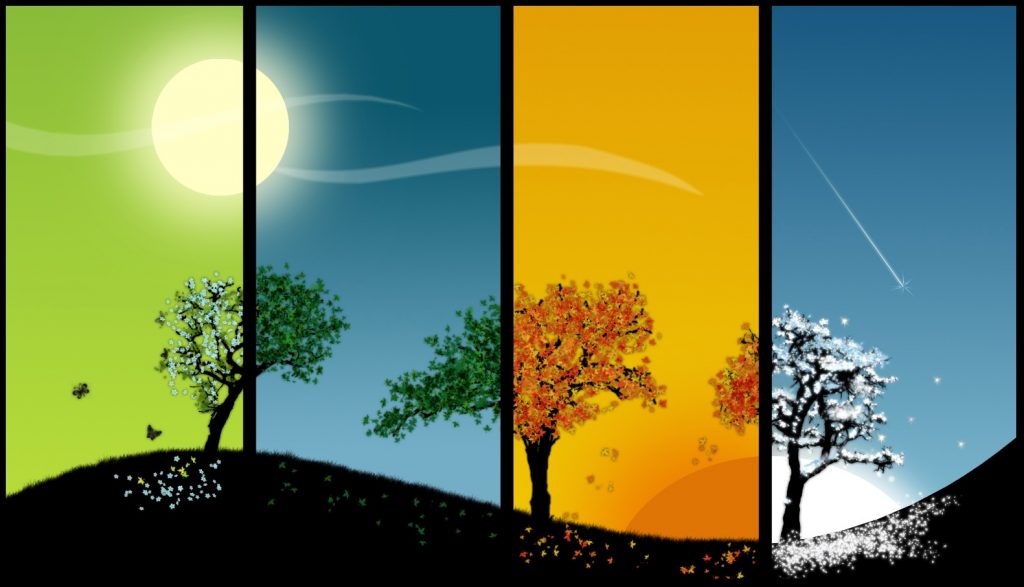 Yesterday afternoon, my friend Aaron and his long-time companion Bryan were married. In celebration of which I offer: 
A Blessing for Wedding
by Jane Hirshfield
Today when persimmons ripen
Today when fox-kits come out of their den into snow
Today when the spotted egg releases its wren song
Today when the maple sets down its red leaves
Today when windows keep their promise to open
Today when fire keeps its promise to warm
Today when someone you love has died or someone you never met has died
Today when someone you love had been born or someone you will not meet has been born
Today when rain leaps to the waiting of roots in their dryness
Today when starlight bends to the roofs of the hungry and tired
Today when someone sits long inside his last sorrow
Today when someone steps into the heat of her first embrace
Today, let day and dark bless you
With binding of seed and rind bless you
With snow-chill and lavender bless you
Let the vow of this day keep itself wildly and wholly
Spoken and silent, surprise you inside your ears
Sleeping and waking, unfold itself inside your eyes
Let its fierceness and tenderness hold you
Let its vastness be undisguised in all your days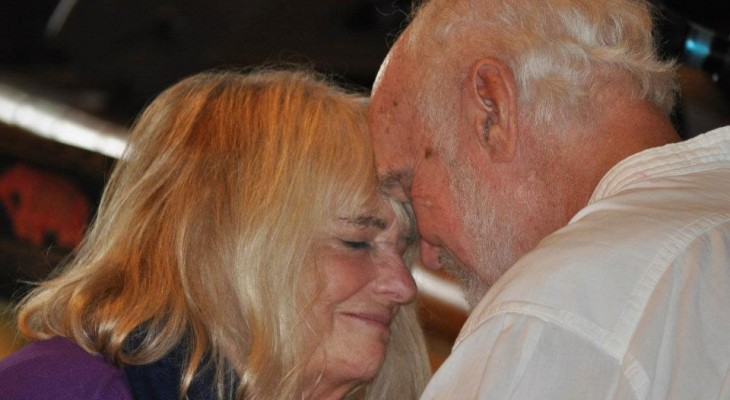 This has been an extraordinary week. Not only did I get to meet with my primary dharma teacher, Phillip Moffitt, on Monday, but I also got to spend some very sweet videophone time yesterday with my very first dharma teacher, Mirabai Bush. (That's her, in the photo above, with Ram Dass.) So for today I offer these words from Mirabai's (and Ram Dass's) first–and primary–dharma teacher, Neem Karoli Baba:
Love everyone, serve everyone, feed everyone.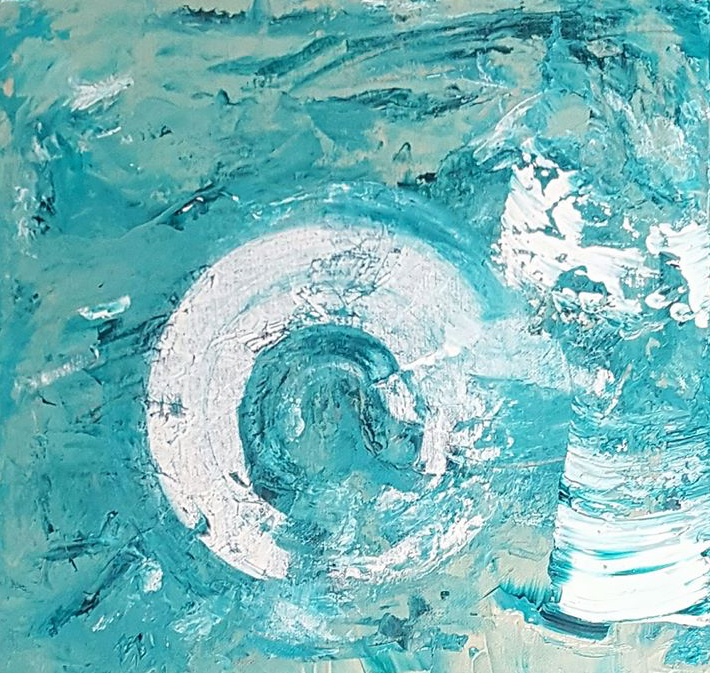 Another passage today from Phillip Moffitt's new book, Awakening Through the Nine Bodies:
"Experiencing the Spiritual Body is like feeling the underlying power of the ocean. In some places the ocean is calm; in others it is rough. At times you can feel the effect of the wind on the ocean and the undertow of waves breaking onto the shore.
"Imagine what it would be like if you could feel all of the different qualities of the ocean at one time as un-manifest energetic waves of possibility.
"In the same way, in accessing the Spiritual Body, you can feel the 'ocean of potential' in the mind, which can manifest as thoughts, emotions, words, and actions. The Spiritual Body is an energetic sense of possibility that is un-manifest, yet it can be felt directly and intuited…
"Once you have experienced the Spiritual Body, you have the insight that what arises in the mind in any moment is determined either by the causes and conditions that characterize that particular moment and your mental habits or by mindful cultivation of deliberate intention.
"This is why we practice meditation — to be able to have choice about what actually arises from this vast potential."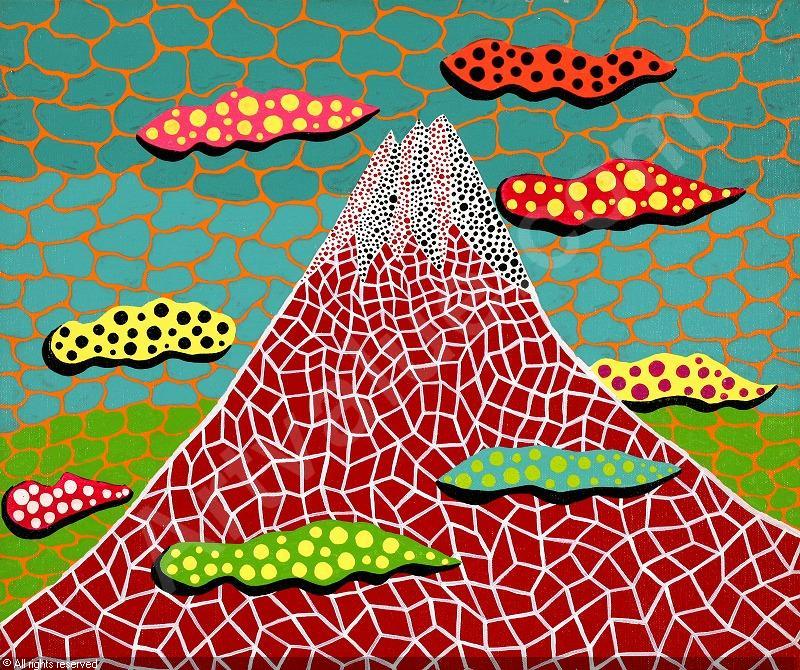 OK. I can see how it might seem a little extreme to fly all the way to California for a chance to meet with Phillip Moffitt, but:
It. Was. Worth. It.
Thank you, Phillip. That's about all I want to say, except to post this passage from Phillip's new book, Awakening Through the Nine Bodies: Explorations in Consciousness.
"Sometimes you may have experiences during meditation that are confusing, alarming, intoxicating, or captivating. When such experiences occur, you may become stuck or fixated on the experience as you try to understand it, or make it happen again, or make it go away, or prevent it from happening again.
"Many of these seemingly mysterious and exceptional experiences can be examined and understood utilizing the Nine Bodies map. Additionally, the perspective of the Nine Bodies creates a container for your intense meditation experiences that normalizes them and breaks your fascination or your fear of them.
"Once you have some means for normalizing an exceptional experience, you can move forward in your insight practice. Likewise, in doing jhana (concentration) practice or even concentration metta (loving-kindness) practice in the Theravada tradition, very powerful experiences can occur, which these teachings can help put in perspective."