Articles by " Jan"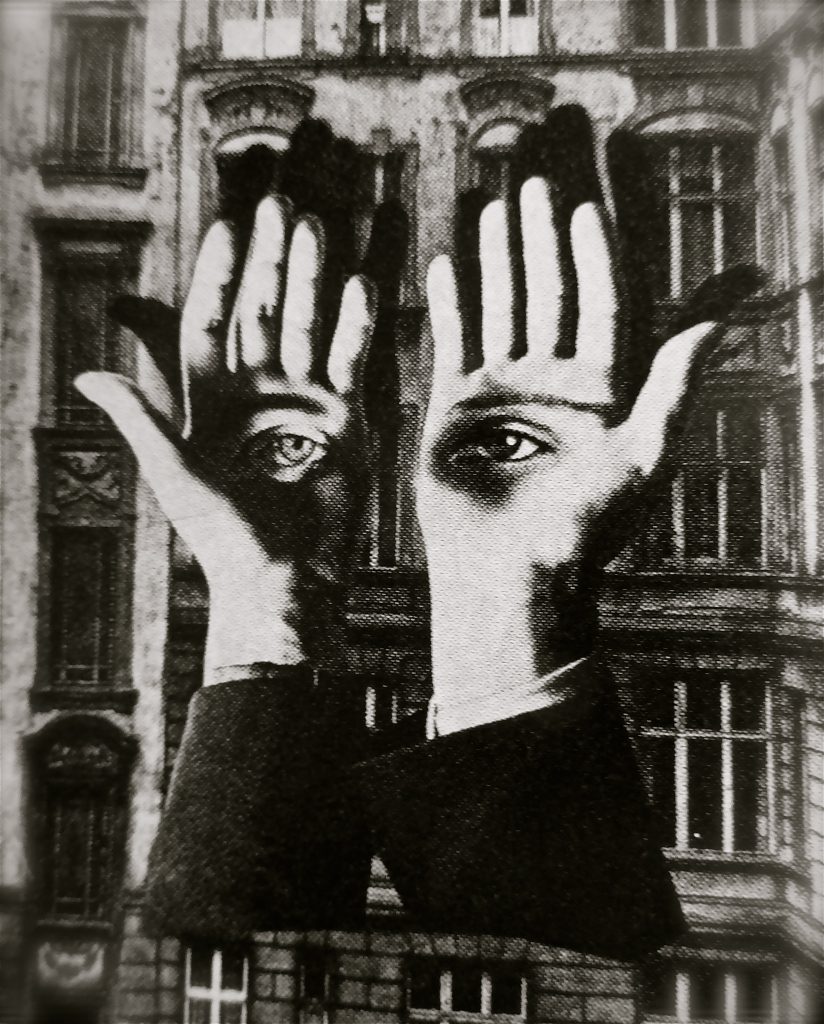 Tell Me You Have Come
by Mark Nepo
There is a timing
larger than any of us, a
readiness that comes and goes
like the heat that makes
our secret walls melt.
How many times have I passed
exactly what I need, only
noticing the stream
when troubled by thirst.
The mystery is that
whoever shows up
when we dare to give
has exactly what we need
hidden in their trouble.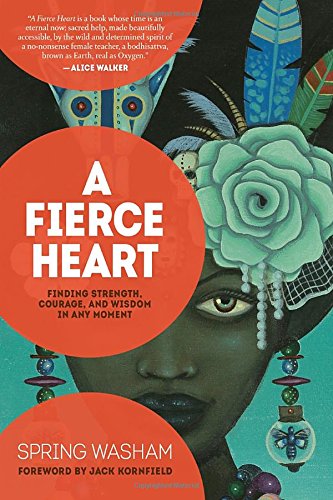 Sorry for not posting for almost three weeks, but the night after I took Spring to the airport after her retreat (which was GREAT, by the way) I ended up in the Emergency Room (with what I thought was a detached retina, but which turned out to be nothing serious — thank goodness!) and then right after that I had to catch a train to Kansas City to attend my niece's (FABULOUS) wedding, and meanwhile there was all the post-retreat business I didn't get done because I was dealing with all the other stuff, and then my back started seizing up, and then I had pre-Thanksgiving grocery shopping that needed to get done….. And so well anyway, that's how it's been.
On the plus side however, while I was stretching out my back, I was able to read Spring Washam's new book, A Fierce Heart: Finding Strength, Courage, and Wisdom in Any Moment. Which I HIGHLY recommend.
But don't take my word for it. Here's what Jack Kornfield has to say:
"Amidst uncertain times, we need strong and inspiring medicine. In A Fierce Heart, you will find this medicine: beautiful teachings and heartfelt stories that can transform your day and change your life. The real purpose of these stores is to awaken and empower you. They will remind you of profound possibilities and provide a sweet, healing balm of wisdom and love for your own difficult and joyful journey.
"Told here, Spring's personal tale is also universal Like the most beloved accounts of sages and shamans, ancient lamas and wise mamas, Spring leads us through the trials and revelations of her own life, to show in intimate and personal ways how the mud we are given can give birth to the lotus…
"In this beautiful book, Spring gives you her all. But remember, this girl from Long Beach who became the shaman from the Amazon, the yogi form the Himalayas, is not here to entertain you. She means to challenge you! To insist that as your read, you reflect and inquire as she has done:
"What is the calling of your own heart?
"How fully are you living your own life, this day, this year?
"How free is your spirit, how wide is your compassion?
"If you were to be more spiritually adventurous, what would that mean?
"Have you considered meditation? Would more if it be good for you?
"How about shamanic practice, or sacred medicine? Do you find a calling to it?
"Are you called to work for justice, to combine it with spiritual courage?
"…Amidst the 10,000 joys and sorrows of your human incarnation, at this time of both miraculous outer development and widespread injustice, all your courage and wisdom and compassion are needed.
"Pause.
"Read this book slowly.
"Let Spring's stories touch you and enliven you.
"And then, follow their inspiration.
"Let them lead you on your own miraculous journey.
"Many blessings as you go!"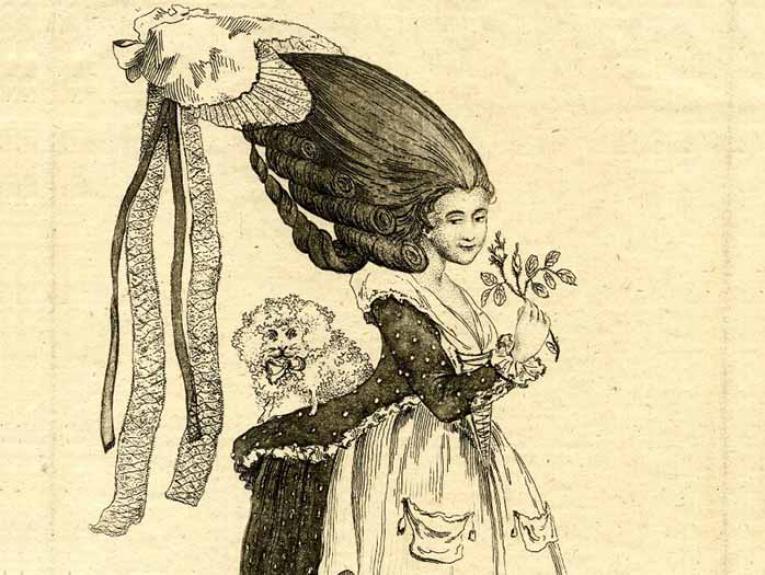 One more quote from Jack Kornfield's great talk on The Bodhisattva's Path of Joy, which I posted about yesterday. He offers what he calls "another kind of meditation instruction that I think you'd do well to take to heart":
I like nothin' more in the world than sittin' on my ass doing nothin'. And it's not my fault I have this attitude, because I happen to have an amazingly comfortable ass. It may not look like much, but if you could sit on this baby for two minutes, you'd realize that gettin' up off this ass would be a crime against nature. — Lori Chapman
***
There will be no posts next week since I'll be getting ready for the weekend non-residential retreat Spring Washam will lead at the Forest Park Visitor Center, Nov 10-12. We're officially sold out, but I think there'll be a seat or two available for the Friday night talk (6:00pm to 7:45pm) — $5 at the door. If you're interested, just come on by. For more information, email me here.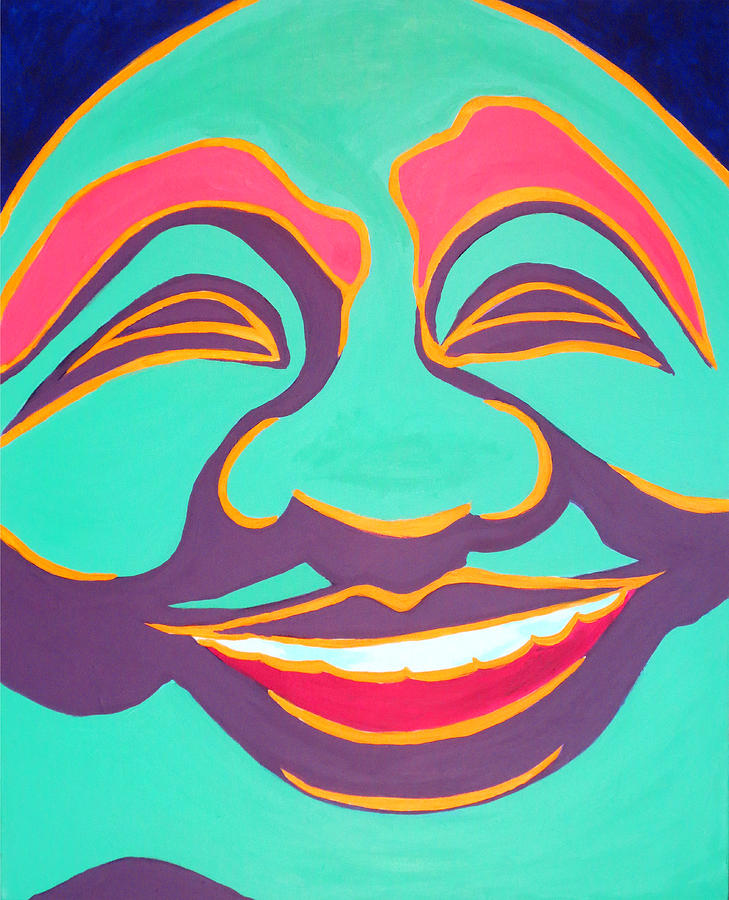 I listened to another wonderful new talk last night by Jack Kornfield, this one titled The Bodhisattva Path of Joy, in which he quotes Guillaume Apollinaire:
Now and then it's good to pause in your pursuit of happiness and just be happy.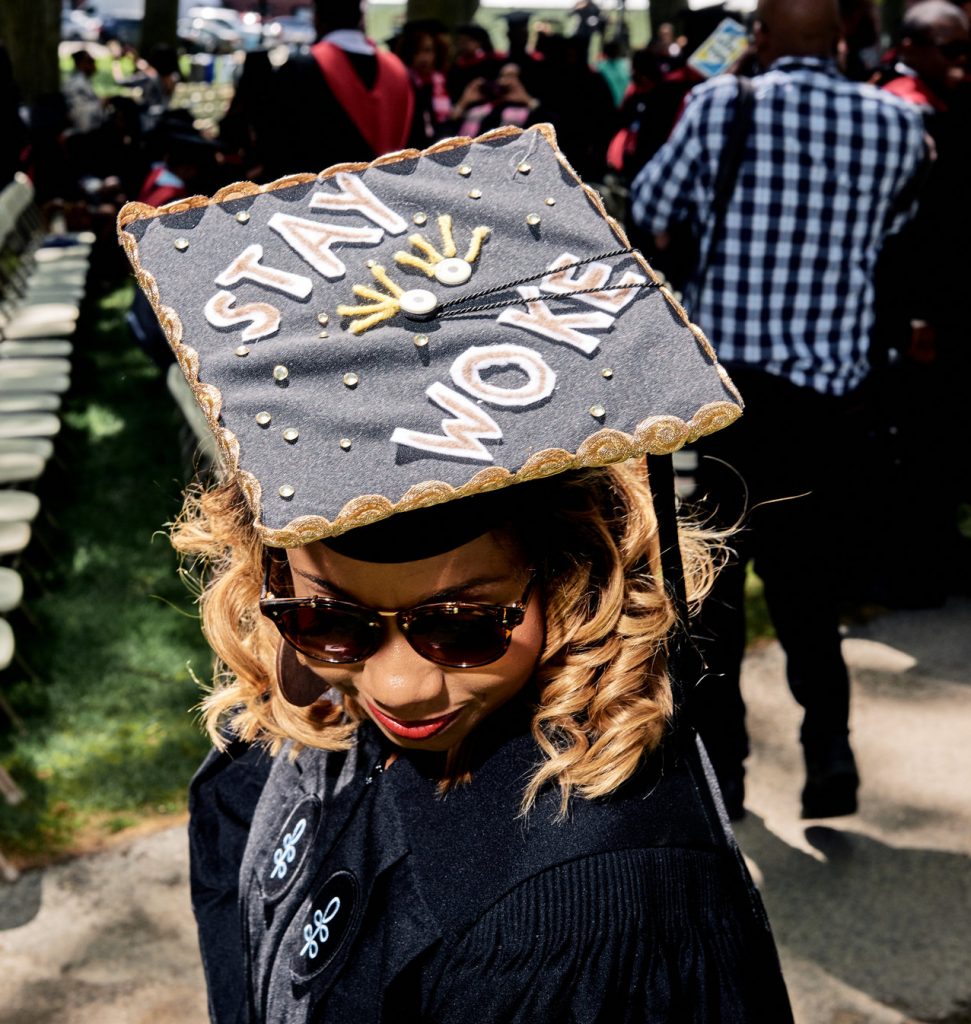 Yesterday my CDL "Waking Up to Whiteness" group had a great discussion on Charles Johnson's novel, Middle Passage, and now we're moving on to We Were Eight Years in Power: An American Tragedy, by Ta-Nehisi Coates.
This will not be a comfortable read, but I want to do it because one of the chapters in the book was part of the original "Waking Up to Whiteness" curriculum — and for me, it was THE most memorable of all the readings, and definitely the one that impacted me the most.
It Woke Me Up!
(It was: The Case for Reparations, which you can read here in its original publication in the Atlantic magazine.)
Now with Coates' new book, I expect the waking up will continue. Here's a sample:
The central thread of this book is eight articles written during the eight years of the first black presidency–a period of "Good Negro Government". Obama was elected amid widespread panic and, in his eight years, emerged as a caretaker and measured architect. He established the framework of a national healthcare system from a conservative model. He prevented an economic collapse and neglected to prosecute those largely responsible for that collapse. He ended state-sanctioned torture but continued the generational war in the Middle East. His family–the charming and beautiful wife, the lovely daughters, the dogs–seemed pulled from the Brooks Brothers catalogue. He was not a revolutionary. He steered clear of major scandal, corruption, and bribery. He was deliberate to a fault, saw himself as the keeper of his country's sacred legacy, and if he was bothered by his country's sins, he ultimately believed it to be a force for good in the world. In short, Obama, his family, and his administration were a walking advertisement for the ease with which black people could be fully integrated into the unthreatening mainstream of American culture, politics, and myth.
And that was always the problem…
There is a basic assumption in this country, one black people are not immune to, which holds that if blacks comport themselves in a way that accords to middle-class values, if they are polite, educated, and virtuous, then all the fruits of America will be open to them. In the most vulgar terms, this theory of personal Good Negro Government denies the existence of racism and white supremacy as meaningful forces in American life…
But the argument made in much of this book is that Good Negro Government–personal and political–often augments the very white supremacy it seeks to combat.
That is what happened to Thomas Miller and his colleagues in 1895 [after Reconstruction]. That is what happened to black people all through South Carolina during Redemption. It is what happened to black people on the South Side of Chicago during the postwar implementation of the New Deal. And it is what, I contend, is right now happening to the legacy of the country's first black president.
***
No, this will not be comfortable.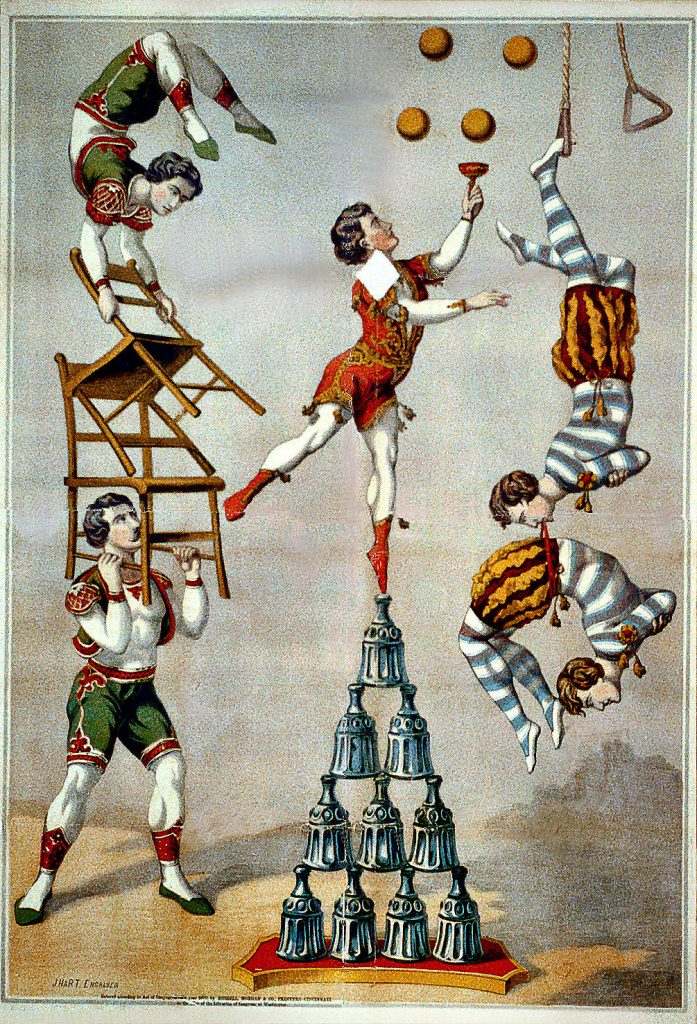 Joining the Circus
by Mark Nepo
I just saw a handwritten note from
Galileo. He was under house arrest
for believing we're not the center of
everything. Now behind me, in the park,
a dozen beginners, of all ages, learning how
to juggle. We have to start somewhere. The
young man who's so magical at this is asked
to instruct. He smiles, "You have to keep
trying. Just not the same thing." Earlier,
I leaned over a letter from Lincoln to a
dead soldier's mother. This, just weeks
after losing Susan's mother, sweet
Eleanor. I keep saying her name to
strangers. You see, we all have to
juggle joy and sorrow. Not to do it
well–we always drop something–but
when the up and down of life are
leaving one hand and not yet landing
in the other, then we glow, like
a mystical molecule hovering between
birth and death, ready to kiss anything.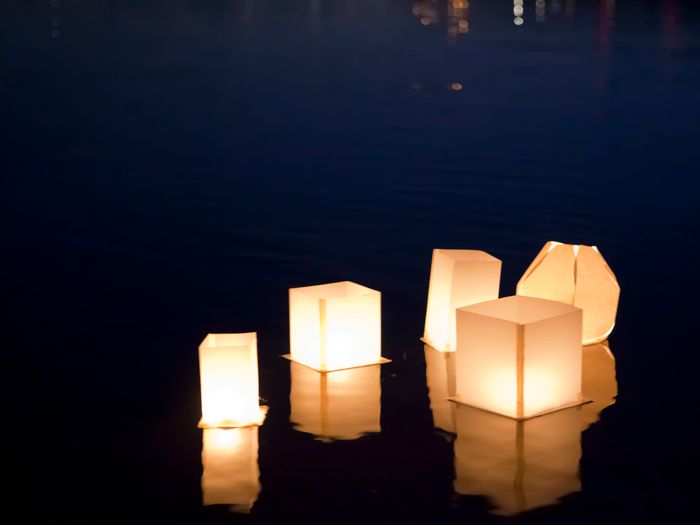 As part of getting myself ready for the long retreat I'll be taking at the end of December (which I posted about here), I've been re-listening to talks that were particularly meaningful to me during previous long retreats, especially the talk Phillip Moffitt gave at the end of the March 2016 retreat titled, Awareness: The Still/Flowing Water.
He begins with a teaching from Ajahn Chah, which uses the metaphor of water that is both still and flowing to point to the seemingly paradoxical nature of awareness (not the momentary nature of awareness of a particular object, but the awareness that's "behind" the awareness of an object — the "knowing that you know" quality of mind that Phillip often talks about.)
He then quotes Ajahn Amaro on the same subject: "The aim of practice is subjectless, objectless awareness. The heart rests in the awareness — the quality of open, spacious knowing. There is the recognition of the mind's own intrinsic nature: it is empty, lucid, awake, and bright."
This is quite a profound teaching, which I won't attempt to paraphrase here. Instead, let me strongly encourage you to listen deeply to this talk.
Consider these questions, which Phillip raises near the end of the talk: "How do we live with the ultimate insult to the ego: that we're all going to die. That everyone we love will die, and that we too will die. How do we live with that? Where is there a refuge? Where is there a rest for the ego?"
The answer, of course, is what Phillip has been pointing to all along, and which he continues to point to through poetry:
First from Rilke:
I am the rest between two notes,
Which struck together sound discordant
Because death's note would claim a higher key.
But in the dark pause, trembling,
The notes meet harmonious.
And the song continues,
Sweet.
Then from T.S. Eliot:
At the still point of the turning world. Neither flesh nor fleshless;
Neither from nor towards; at the still point, there the dance is,
But neither arrest nor movement. And do not call it fixity,
Where past and future are gathered. Neither movement from nor towards,
Neither ascent nor decline. Except for the point, the still point,
There would be no dance, and there is only the dance.
I can only say, there we have been; but I cannot say where.
And I cannot say, how long, for that is to place it in time.
The inner freedom from the practical desire,
The release from action and suffering, release from the inner
And the outer compulsion, yet surrounded
By a grace of sense, a white light still and moving,
Erhebung without motion, concentration
Without elimination…"
***
(erhebung is a German word that means "an ennobling elevation")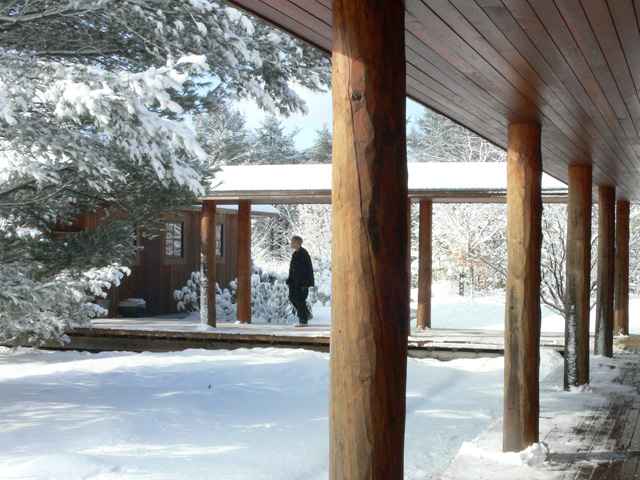 From December 27 though January 31, I'll be on a 5-week personal retreat at the Forest Refuge in Barre, Massachusetts. There'll be experienced teachers on site for guidance during that time (primarily Winnie Nazarko and Annie Nugent), but there won't be a formal retreat structure, which means no set schedule for practice, no morning instructions, and no nightly dharma talk.
This will be a beautiful way to spend my birthday (Dec 30), New Year's Eve, New Year's Day, and a full month after that. It will also be an extraordinary chance to develop and strengthen the inner resources I've been cultivating as a result of my practice.
So, I've been giving a lot of thought to what I want to "take with me" when I go on this retreat. Not how many pairs of underwear and how much dark chocolate I'll need to get me through the 5 weeks (I've pretty much worked all that out on previous retreats), but what else can I bring that will truly sustain and feed me?
I know that what has been the most reliably uplifting for me on previous retreats has been the nightly chanting, especially the chants we've done in Pali. I remember being so inspired this past March when Kate Johnson (one of the assistant teachers) chanted the entire Metta Sutta in Pail — by HEART (!!!!).
So now I've decided that that is what I want to "pack."
The Metta Sutta is 10 stanzas long, 4 lines each, and it takes about 4 minutes to chant the whole thing. I already know it in English, but now I want to know it in Pali.
This is no small undertaking.
But I'm doing it.
Because I love it. And because I know this will keep me warm.
***
(Listen here to Jesse Vega-Frey lead this chant during a retreat at IMS.)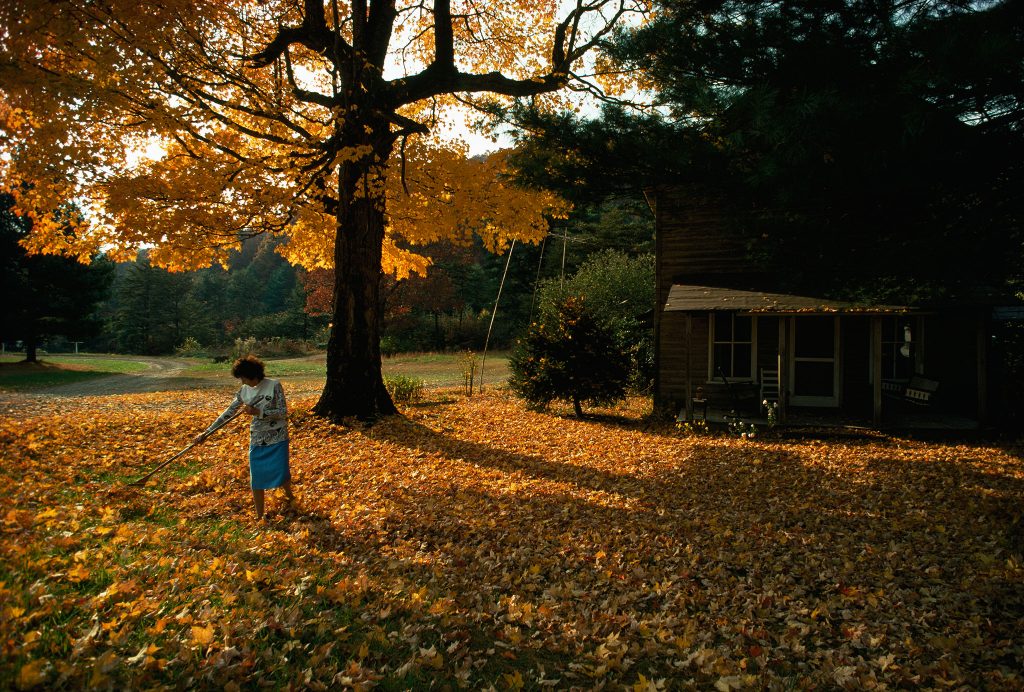 Being Here
by Mark Nepo
Transcending down into
the ground of things is akin
to sweeping the leaves that
cover a path. There will always
be more leaves. And the heart
of the journey, the heart of our
awakening, is to discover for
ourselves that the leaves are not
the ground, and that sweeping
them aside will reveal a path,
and finally, that to fully live,
we must take the path and
keep sweeping it.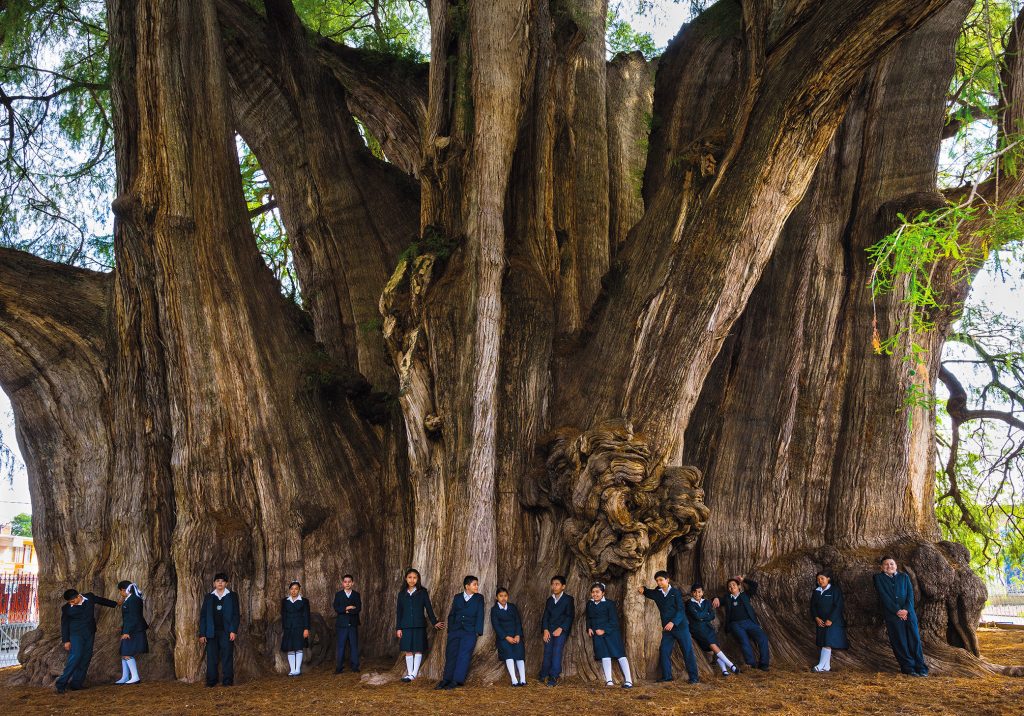 I spent last night mesmerized by a gorgeous new book, Wise Trees, by Diane Cook and Len Jenshel, which I think is going to be my Christmas gift to just about everyone on my list this year. Here's a quote from the introductory essay by Verlyn Klinkenborg:
What trees do in their own quiet way is allow us to think about scale, and they do that better than anything but stars in the night sky. 
If you plant a white-oak acorn, you'll probably think to yourself, "I'll be dead before this tree is fully grown." That's a thought about scale, because a white oak can easily live for three hundred years. With that question comes another: "Will the tree from this acorn ever grow old?" 
That could be a question about climate change, but it's also about patterns of land use and the customs and duration of property ownership. The hills of New England are more heavily wooded now than they've been since the late eighteenth century. By 1850, thanks to agriculture and industry, they were nearly as naked as they were when the glaciers receded some 14,000 years ago. That too is a thought about scale.
It's worth coming at this idea from another direction. To see what I mean, try a thought experiment. Humans have always been framed by trees, from the original savannah onward. As Emerson put it, "They nod to me, and I to them."
So imagine inhabiting a world where the largest tress are only shoulder hight and live just a single human generation: twenty to twenty-five years, considerably shorter than the average human lifespan. Suppose too that they decompose after death as swiftly as we do. Picture yourself walking among the forests of that strange arboreal world, gazing across the treetops like a giraffe in an apple orchard.
How would it feel? How would it change your conception of who you are? In our world, we're dwarfed, outlasted, even humbled by trees. What little modesty we have as a species may depend partly on that fact….
Every solitary, ancient tree is by definition a survivor, a sentinel from the past. We tend not to say that what it has survived is us….
What do we say when every ancient tree is a surviver and every standing forest a remnant? One thing that occurs to me is this: if, as a species, we ever learn to withhold ourselves, to think of trees and forests not as survivors but as citizens, then the natural fecundity of Earth would astonish us. I'd like to be an emigrant to a new world on an old planet, where nature at its grandest belongs not only to the past but to the future.