Articles by " Jan"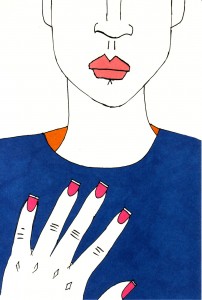 I opened the July e-newsletter from Spirit Rock and was delighted to read an interview with Shahara Godfrey, who is a fellow student in the Dedicated Practitioner Program. The topic of the interview is Wise Speech and I love her answer to the question:
"How do you practice Wise Speech?"
Shahara says, "Sylvia Boorstein has this phrase, an acronym, WAIT, for "Why Am I Talking?"  I always find it helpful because it is an example of taking the time to decide if I really need to talk right now."
She continues, "I know because I have a tendency to talk a lot. I will ask myself, 'Why am I talking or why do I need to say this?' It really helps me pause and recognize there are other people who may need to speak who have not had the opportunity. I can step back and just WAIT. And it really feels good that I have taken a moment to reflect. And other times upon reflection, I still need to speak, but I have taken the time to figure it out."
Thanks, Shahara…and Sylvia. I'm going to try it!
(image from "I Told You So," by Daisy de Villeneuve)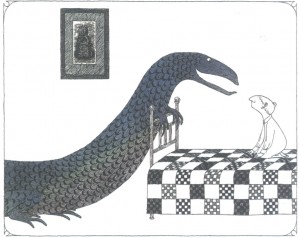 It's the start of a new month and I'm looking carefully at where I've spent my money–which is to say, where I've spent my life energy…because money is really just a way to measure the time and energy I have exchanged for it.
I've been keeping a list with separate categories of things I buy over and over. At first, I just listed "groceries." Then I broke it down into "food" and "household items" (for example: toilet paper and laundry soap). But then I went even further, and now instead of "food," I've made a category to track how much I spend on "Italian mineral water" and "extra dark chocolate." Believe it or not, these items are a significant portion of my "food" expenditure. (We all have our addictions.)
The idea here is not to make myself feel bad about how much of my income is going for these things. The idea is for me to get clear on what it is that I'm spending my life energy for.
And whether or not I'm getting value for it.
At the moment, I'm not sure.
I may decide that it's not worth what I'm spending — of myself — on Italian mineral water and extra dark chocolate. Then (I believe) it will be relatively easy to start making different choices. Or I may decide that in fact, I AM getting sufficient value. At which point the received value will actually increase, because I'll be AWARE of it!
Stay tuned.
(image from GOREY CREATURES by Edward Gorey)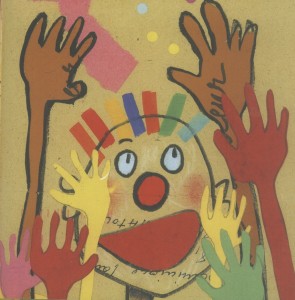 I've signed up to receive "e-Teaching" from Phillip Moffitt, which appear in my in-box every so often and are always inspiring. The one I got Friday relates to his latest book, Emotional Chaos to Clarity. The teaching was on "Clarifying Values, Intentions, and Goals" and it included a link to his Core Values and Essential Intentions Worksheet that was very….enlightening.
The worksheet lists a variety of values (from "Achievement/Accomplishment" to "Wisdom") and the first step is to rate how important each one is to you. The next step is to choose the five "Extremely Important" ones. These, Phillip says, are your core values.
I would have thought things like "honesty" and "kindness" would be at the top of my list. But it turns out "Creative Expression," "Independence" and "Love of Learning" are even higher!
The next part of the exercise is to develop essential intentions for each of these core values.  Phillip writes, "….if 'inner authority' is a core value for you, then one way you might articulate the essential intention is, 'I intend to value myself and remember that I always have a choice.'"
So now, one of my essential intentions is: I intend to honor creativity in myself and others and to look for ways that creativity can be expressed. 
Click here to download Phillips worksheet. Click here if you'd like to subscribe to his e-Teachings.
(image from "A Whole World," by Katy Couprie and Antonin Louchard)
Go see the Chinese Lantern Festival at the Missouri Botanical Garden before it's all over on August 19!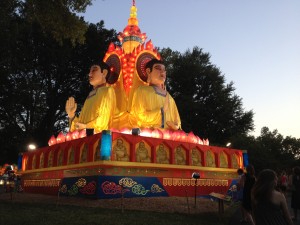 Here's a peek at the four-faced Buddha.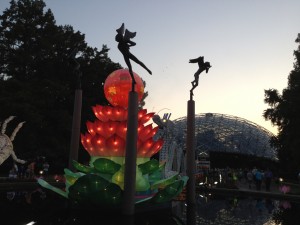 And the giant lotus.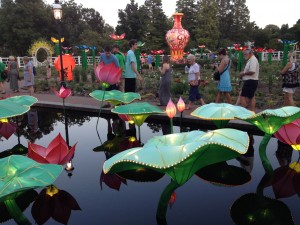 And flowering ponds.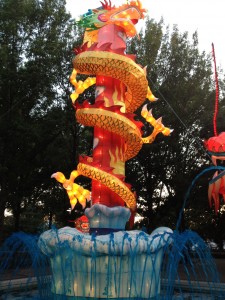 And a dragon coming out of blue water.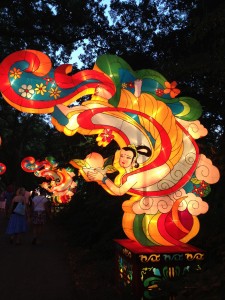 And flying celestial beings.
And me!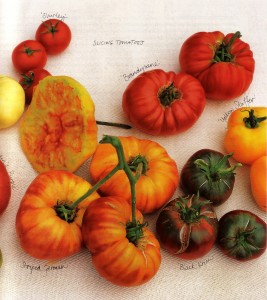 OK, so this isn't exactly Dharma…but ultimately, everything is practice, so here goes.
I joined this absolutely awesome CCSA (Combined Community Supported Agriculture), Fair Shares, and I just picked up my latest cache of goodies, which includes: Sweet Corn, Peaches, Tomatoes, Green Beans, Cabbage, Zucchini, Cucumbers, Green Peppers, Blackberries, Red Zeppelin Onions, Parsley, Egg Noodles, Alpine Cheese and a Baguette!
So here's a bit of Veggie Dharma, adapted from Deborah Madison's yummy cookbook, Local Flavors: Cooking and Eating from America's Farmers' Markets.
Big Tomato Sandwich
1. Slice the top third off a loaf of strong-textured bread. Pull out the insides. (Use it to make bread crumbs!)
2. Paint the inside of the bread with herb vinaigrette (recipe below).
3. Layer the bread with slices of tomatoes, roasted red or yellow peppers, and your favorite cheese. Bathe each layer with dressing and season with salt and pepper.
4. Put the top on the sandwich, press down, then cut into manageable portions. (This packs well if wrapped tightly.)
For the herb vinaigrette:
Finely chop 1/4 cup basil, 1 Tablespoon marjoram, 1 Tablespoon parsley with 1 small clove garlic. Add 1/3 cup extra virgin olive oil, then 1/4 teaspoons aged red wine vinegar. Season with salt and pepper.
Enjoy! (mindfully)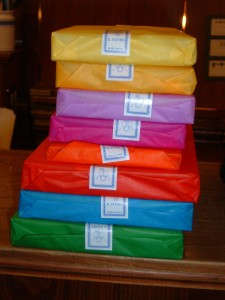 DharmaTown Library is now new and improved!
Categories have been added, so you'll be able to find groups of books, based on specific topics or areas of interest. The categories will surely change and grow, but right now they are:
* Beginner's Mind
* Classics
* Deep Practice
* Dharma of Money
* Inspiration
* Science
* Travel 
The Library Home Page will now focus on just one Featured Selection, which will change to reflect new books being released, popular topics, visiting teachers, and/or recent posting here on DharmaTown Times. Check it out!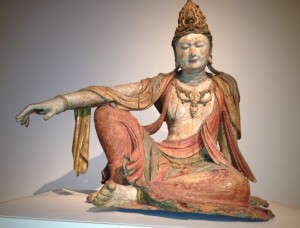 Last year I did a contemplative exercise developed by Jody Ziegler, for the Art History class she taught at Holy Cross College. She would send her students to the local art museum, asking them to choose one piece of art, which they would then look at — every week — for the entire semester (13 weeks). Their assignment was then to write a short paper, every week, after looking at that same piece of art. Each paper was to begin with the phrase: "Now I see…"
I fell in love with the idea after reading about it in a book she co-authored with Christopher Dustin, titled Practicing Mortality: Art, Philosophy and Contemplative Seeing.
So I tried it. I found a painting that caught my attention and spent at least half an hour, every week, for 13 weeks, looking at it and then writing about it in my journal, beginning with the phrase: "Now I see…."  The paining was Woman (in Strong Light), by Emil Nolde. The experience was, to say the least, eye-opening.
So now I've decided to do it again. This time, I've decided to do it with the 11th century Guan Yin sculpture, pictured in the photo above. (Thank you, Scott.) My first visit to Guan Yin will be this Friday night.
Stay tuned.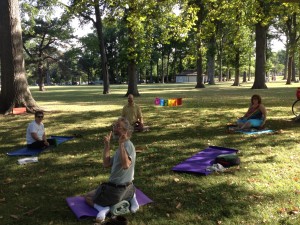 As Suzuki Roshi said:
"What we are doing here is so important, we better not take it too seriously!" 
Join us at "Sitting in the Park." We meet every Saturday morning — weather permitting — in Tower Grove Park, near the Farmers' Market. 8:30 to 9:00 am.
May all being be happy.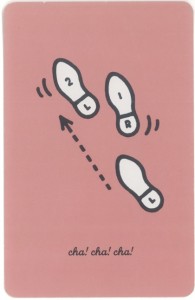 The Monday night "Dancing with Life" KM group has decided to start over because we felt that we haven't been focusing enough on the book ("Dancing with Life," by Phillip Moffitt). So we're going back to the beginning–starting with the preface–and each of us will bring a passage we've underlined…..something we've found helpful, or inspiring, or confusing…and we'll read it aloud and the group will discuss.
The first thing I underlined was: "…teaching the dharma is the most satisfying activity I have ever done in my life."
The next was: "Why do you suffer? Is there a purpose to your pain? What about the amount of suffering you experience–is it fair, based on some understandable system of cause and effect, or is it simply arbitrary? Can you affect how much you suffer? If so, how?"
But the one I want to bring to the group is: "….life will move you with the rhythm and in the direction of its own unfolding, irregardless of your best intentions. Life dances and you must dance with it. This is the necessary price and mysterious gift of being incarnate–alive in a body."
(image from Q-cards by Zolo, inc.)
One of the DPP homework assignments for this week's sitting practice was: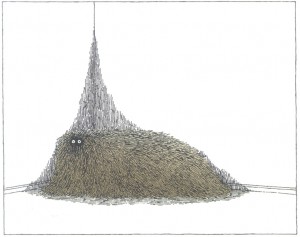 "Notice when thoughts arise connected to spending money or finances. What are the feelings associated with these thoughts? What is the response in the body? What happens when you imagine buying, then imagine not buying, that item? "
For me, "that item" was an Iced Latte Grande With One Raw Sugar.
The "buying" was kind of neutral. OK, there was some grasping. But when it came to "not buying"…..that's when the beast-that-I-didn't-want-to-see made itself known.
Rebellion was there. Defiance. Entitlement. Then Justification. Rationalization. Defensiveness. Then Anger…at the unfairness of it all. Humor, thankfully, kicked in. Then Relaxation. Followed by Sadness. A feeling of Unworthiness. Depravation. Abandonment made an appearance. Impoverishment. Not Having Enough. Not Feeling Safe. Being All Alone.
Wow.
All of that, disguised as a latte.
(image from "The Utter Zoo," illustration by Edward Gorey)