Articles by " Jan"
All conditioned things are impermanent.
On that note, here are a few more photos from the retreat, which was held at the C.O.D. ranch in Oracle, Arizona, about 35 miles north of Tucson. (If you ever get a chance to go there…do it!)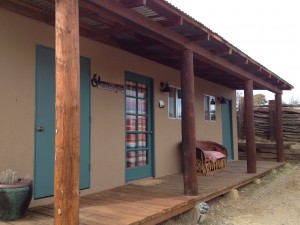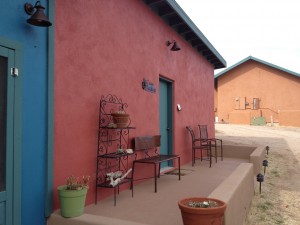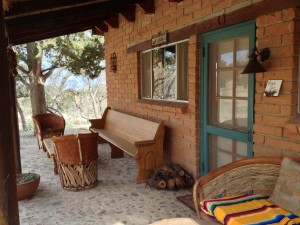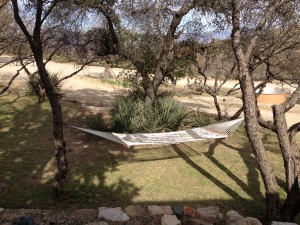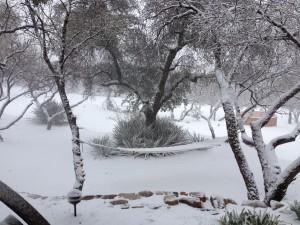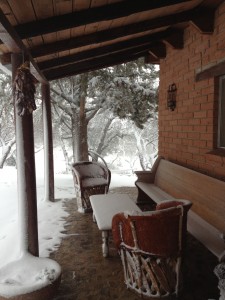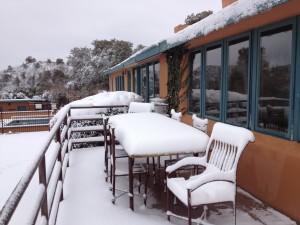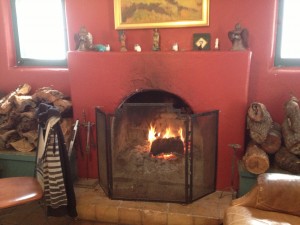 Our retreat schedule followed the standard format of alternating periods of sitting and walking meditation, but the teachers also strongly encouraged us to take at least one sitting-plus-walking period each day to go out into the desert (the ranch is right next to a state park), or to hike the beautiful trail on the ranch itself, which leads up the mountain, between the rocks and prickly pear, through the mesquite, and the "shin-daggers" and pine.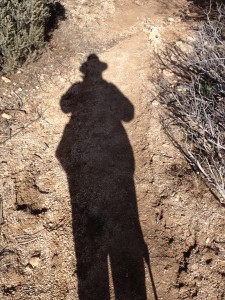 This is me, heading out.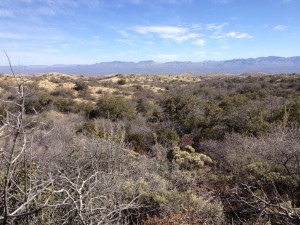 This is the state park.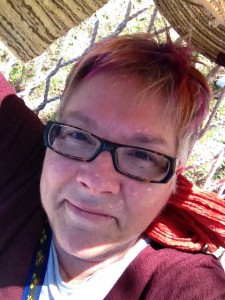 This is me, after the walk.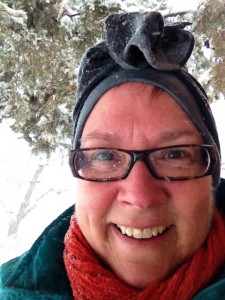 Then conditions changed…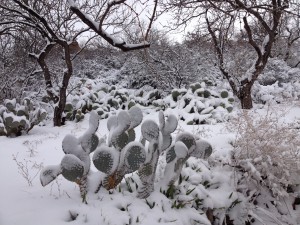 And the cactus was covered in snow!
I'm back from retreat, which was totally AWESOME. I'll say more about that later, but in the mean time, take a peek: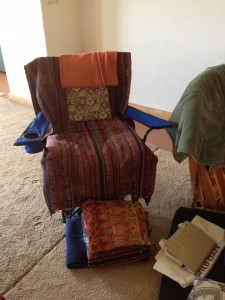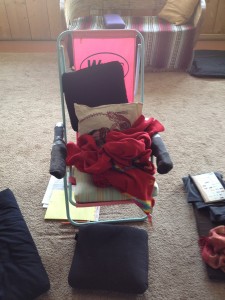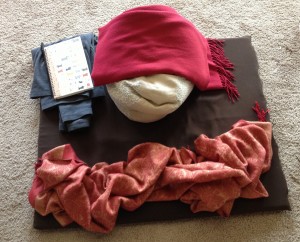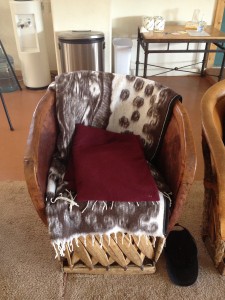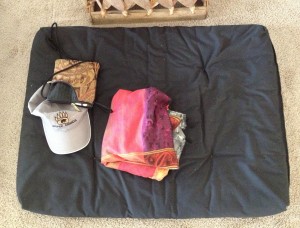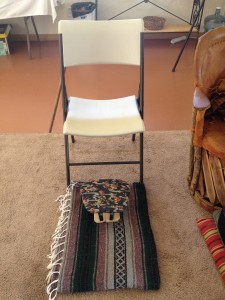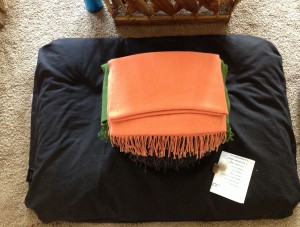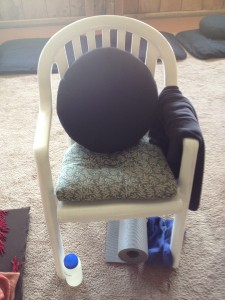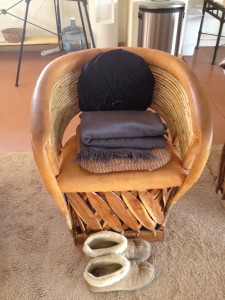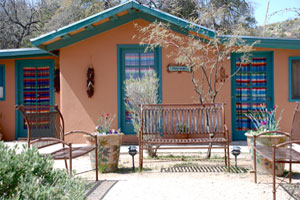 I'm leaving tomorrow morning to attend a 5-day retreat led by my DPP mentoring teacher, Lila Kate Wheeler, and Eric Kolvig. The title of the retreat is Developing Spiritual Strengths (The Majesty of the Heart) and it's being held at COD Ranch, 37 miles north of Tucson.
I've worked with Lila over the phone and by email for years, talking for at least an hour every month, but I've only sat one retreat with her — the one where I first met her, at IMS, way back in 2009. Seems crazy now that I think of it. But that's how it is.
So, as you can imagine, I'm very excited to be going on this retreat. (Not to mention the fact that it's Tucson…in February.)
But I'll be back.
And with stories to tell, I'm sure.
Look for my next post on Monday, Feb 25.
(image: main house at COD Ranch)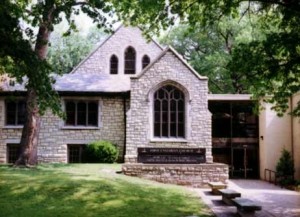 Things change.
Blue Lotus Dharma Center, where the Hi-Pointe Sitting Group has been meeting, will soon move to a new location. They will also expand their program at the new site, which means that Wednesday nights will no longer be available to us.
So tonight is the last night we meet at Blue Lotus.
But we've found a new location!
Beginning on Wednesday, Feb 27, we will sit at First Unitarian Church, 5007 Waterman at Kingshighway, in the Central West End. We'll meet at the same time as always: every Wednesday from 7:00 to 8:30 pm. There's a parking lot next to the building. The entrance to the lot and the building is on Waterman. Everything else will be pretty much the same….we start with a 40-minute sit, followed by informal discussion. There are plenty of chairs, but if you prefer to sit on a cushion, you should bring your own.
Oh. And since we'll no longer be meeting in the Hi-Pointe neighborhood, we've changed our name. We are now the Dharma Friends Sitting Group.
The building is lovely, by the way. (see above)
I hope you will join us.
For more info, contact Jan.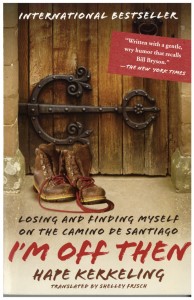 At Cafe Sangha this month, I got a chance to talk with Pamela, who is a regular at the Dharma Seed KM group, and found out that she is planning to walk the Camino de Santiago this spring! I met someone at the DPP retreat last fall who had just come back from walking it, and was immediately inspired…but then I started thinking that I can't get enough time off until next year at the earliest, and my knees hurt, and my back goes out, and — basically , I'm a couch potato — so I started to think I was crazy to even consider it…and then I ran into Pamela…and now I'm inspired all over again!
So naturally, I got out my favorite Camino book and read it again over the weekend. It's called I'm Off Then: Losing and Finding Myself on the Camino de Santiago and it's by a German comedian named Hape Kerkeling (who is apparently very famous). He is funny. And a great storyteller. Very down-to-earth. But also very inspiring. In a delightfully heartfelt but non-pious way.
Here's a sample:
"I decide to spend the remaining miles today without speaking or thinking, following advice from Sheelah, who said to me in Leon: 'You don't feel the toll this trek is taking on your body when you walk without thinking or speaking.'…Silence is easy to maintain; I've gotten fairly used to that. I say nothing to the farmers on the field as I pass by, and they respond in kind. They seem to respect my silence. But it is nearly impossible to stop thinking. In my mind I keep breaking out into song, or my thoughts turn to disjointed drivel along the lines of 'Where are my keys?' 'Buy cigarettes!' 'Aching feet!' 'Could go for some potato salad!'
"At some point I find I'm actually able to switch off my stream of thoughts and simply stop thinking. Incidentally, it is virtually impossible to describe a path after the fact when you are not thinking about it, since you see things without sorting them out or judging them. Dispassionate perception is hard to put into words.
"Everything joins together: my breath, my steps, the wind, the singing of birds, the waving of grain fields, and the cool feeling on my skin. I walk in silence. Am I pressing my feet onto the ground while I walk, or is the ground pressing up onto my feet?…
"Needless to say, I get hopelessly lost. With silence in my head and all this nonthinking for nine miles, I've lost track of the path's arrows and scallop signposts. And once I start to focus again, I am simply somewhere at some time. It's lovely here, but wrong. Later, though, it turns out that my meandering did not add up to more miles at all–in fact, it save me about two miles. A farmer sends me through a filed with grain as tall as I am, which brings me back to the right path. How funny! I stop paying attention to the trail, lose my way, and still wind up taking a shortcut…"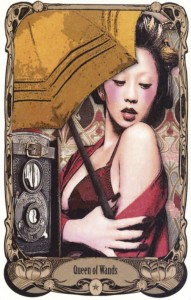 The third Ego-Renunciation Practice that the "Dancing with Life" KM group will be playing with over the next couple of weeks is: giving up being the star of your own movie.
In Dancing with Life, Phillip Moffitt writes, "The unfolding of events that make up your life is like a movie, is it not? And you interpret every scene or event from the vantage point of being the star of your movie–is it good or bad for you, do you like it or not, and so on.
"Once you renounce being the star of your own movie, you begin to see the unfolding of each scene and the movie as a whole from multiple perspectives. You don't forsake your role in the movie, but once you cease making it be all about you, the movie creates less anxiety and you are more able to live from your core values."
Give it a try!
(image: Steampunk Tarot by Curly Cue Design)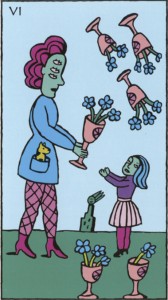 The second Ego-Renunciation Practice in Dancing with Life is committing to no longer measuring the success of your life by how many of your wants are met.
Phillip Moffitt writes, "This renunciation allows you to still have desires, but they're not at the center of your life. You fulfill those wants that can be fulfilled while living from your deepest values, and you slowly abandon the rest.
"This means that your sexual desires are constrained by non-harming, material gains are limited by ethical and generous behavior, and your ego need for achievement and attention is less of a priority than living according to your core values. Of course you still have to fulfill your basic needs and live up to your responsibilities as best you can, but you renounce measuring success by what you have and what you have achieved.
"You many be surprised to discover how much you have been judging your life by this standard. It is so common that it is almost entirely unconscious, and it is devastating to inner growth because the ego can always distract you with another want."
(image: Kitty Kahane Tarot)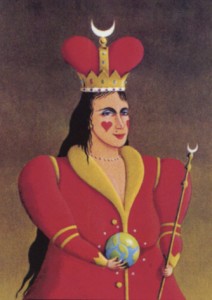 The Monday night "Dancing with Life" KM group has decided to try out the Three Ego-Renunciation Practices Phillip Moffitt describes in Chapter 11 (of Dancing with Life: Buddhist Insights for Finding Meaning and Joy in the Face of Suffering). He suggests these practices as a way to "directly challenge your ego's desire to always be in charge." They are particularly helpful for modern practitioners because they "loosen the ego's grasp on the mind but don't require you to make any outward changes in your life."
The first practice is: Renouncing Your Attachment to Being Right
"Most of us cling to the need to be right, and making this renunciation can dramatically affect both how you interact with others and how you interpret events. When the renunciation starts to be real, you have a much easier time making decisions and have less of a need to position yourself with others or in your own mind.
"Giving up always being right doesn't mean you forsake your opinions or your right to seek social justice, but you are not defensive, judgmental, or self-righteous in your approach to life.
"You mindfully live with the fact that even when you're wrong, it's okay because you are coming from your deepest intention. Also, you learn from being wrong (or right), therefore you become a more effective person."
Give it a try!
I'll post the second and third practices in the Friday and Monday posts. Stay tuned.
(image: Witch Tarot)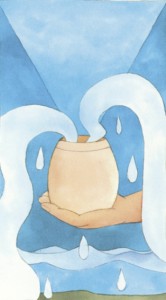 The DPP homework for February has arrived and one of the topics is Gratitude:
"The development and experience of gratitude is a beautiful part of awakening…..The arising of gratitude for the gifts offered by others and the rewarding experiences of life lead to a deeper sense of interconnection, happiness, well being, and often a return of generosity in response….It can further awaken our awareness of being loved, cared for, and surrounded by beauty and bounty."
One of the assignments is to watch this 10-minute TED video by Louie Schwartzberg.
Just do it.
You won't be sorry.
(image: Napo Tarot)