Articles by " Jan"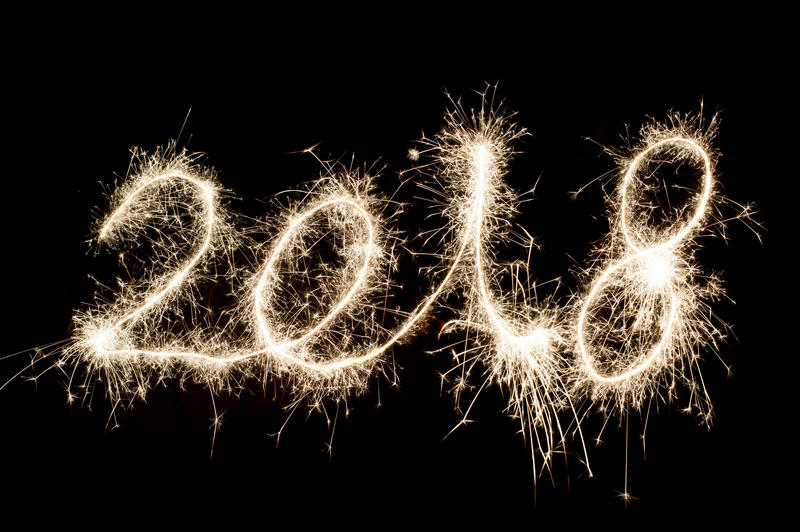 As many of you know, I will be on retreat for five weeks at the Forest Refuge in Barre, MA, from Dec 27 through Jan 31 — which means I'll be spending New Year's Day on retreat — so as part of my pre-retreat preparations I listened to a New Year's talk by Phillip Moffitt titled: "Making This the Year of…."
It's a terrific talk. (There are a lot of terrific talks, but for whatever reason, this one really REALLY speaks to me.)
In this talk, Phillip shares his practice of picking "an overarching theme of development or discovery in some aspect of life"…. something that he intends to work on and then throughout the year, thinking of it as "The Year of …." whatever that theme is.
He says he prepares for this by reflecting on these questions:
What have I learned this past year?
What's finished? (What can I completely let go of?)
What's left undone? (What's not done that I would like to have done?)
What's calling me?
He says that for him, this year (he gave the talk in 2015) will be The Year of Returning and Reflecting. (I listened to a similar talk he gave in early 2017, in which he says that year will be The Year of Paying Attention to My Health.)
He offers suggestions for others in considering what kind of Year this could be. For example:
The Year of Staying Present
The Year of Shifting Views (trying on the views of others, seeing things from their view point, even if just for a moment)
The Year of Discipline
The Year of Renunciation
The Year of Forgiveness (including forgiving one's inability to forgive)
The Year of Letting Go
The Year of Opening the Heart (setting the intention that in as many ways as one can, looking for opportunities to open one's heart)
The Year of Joy
The Year of Laughter
The Year of Kindness to Yourself (not self-indulgence, but self-kindness!)
etc.
Not with an idea of how the year will turn out to be. But with an intention to pay attention to a particular aspect of one's life, and then being available to whatever presents itself — being available for wisdom to come by taking the time (in the silence) for something to be known (rather than "working" on something or "figuring something out").
***
I'm really taking what he says to heart. I'm sitting with the questions he reflects on, and I'm thinking that for me, next year might be: The Year of Listening.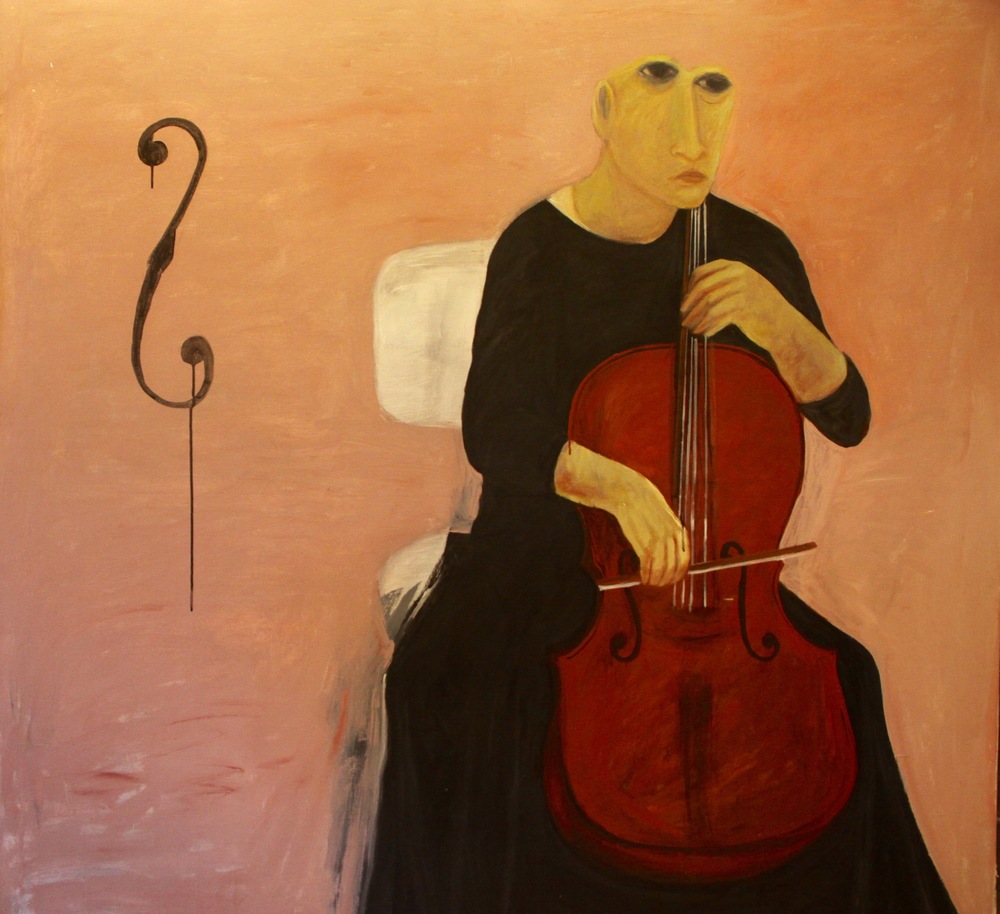 Attempts
by Mark Nepo
When the old life is
burning, everything will
smell like ash for a while.
So trust your heart,
not your nose.
Trust the music of the
ages to surface what's left
way inside. Wait like a
cello for each rub to
bring you closer.
Learn how to ask for
what you need, only to
practice accepting what
you're given This is our
journey on Earth.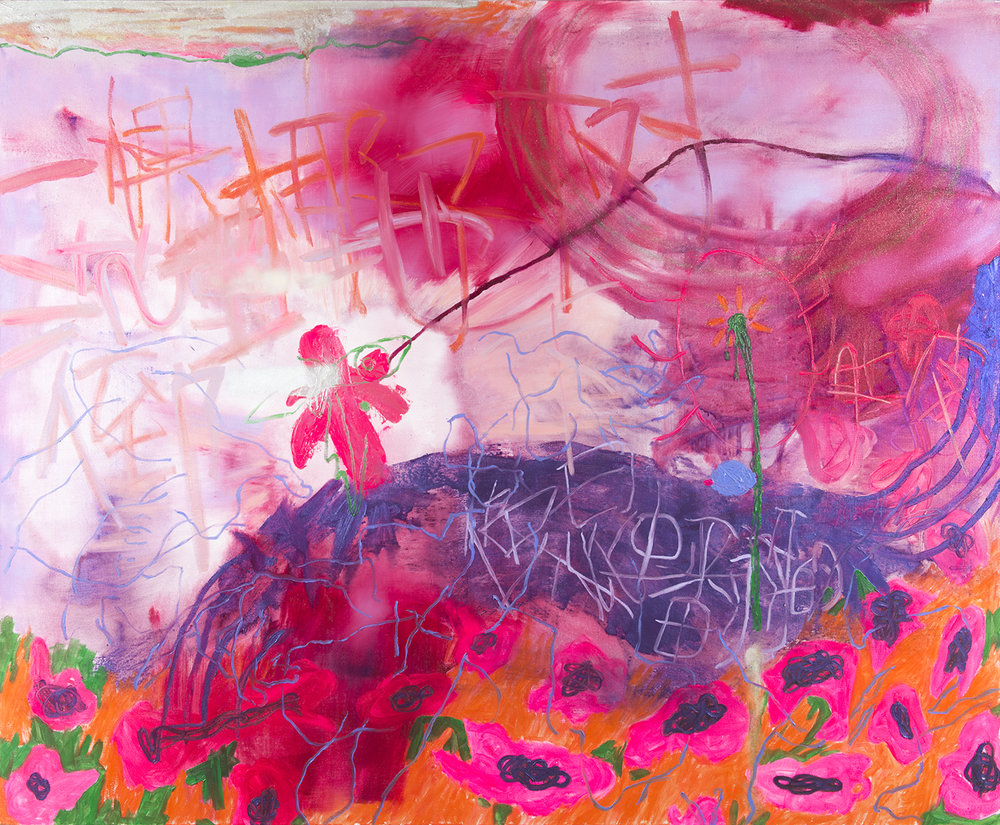 My Mind Is
by e. e. cummings
my mind is
a big hunk of irrevocable nothing which touch and
taste and smell and hearing and sight keep hitting and
chipping with sharp fatal tools
in an agony of sensual chisels i perform squirms of
chrome and execute strides of cobalt
nevertheless i
feel that i cleverly am being altered that i slightly am
becoming something a little different, in fact
myself
Hereupon helpless i utter lilac shrieks and scarlet
bellowings.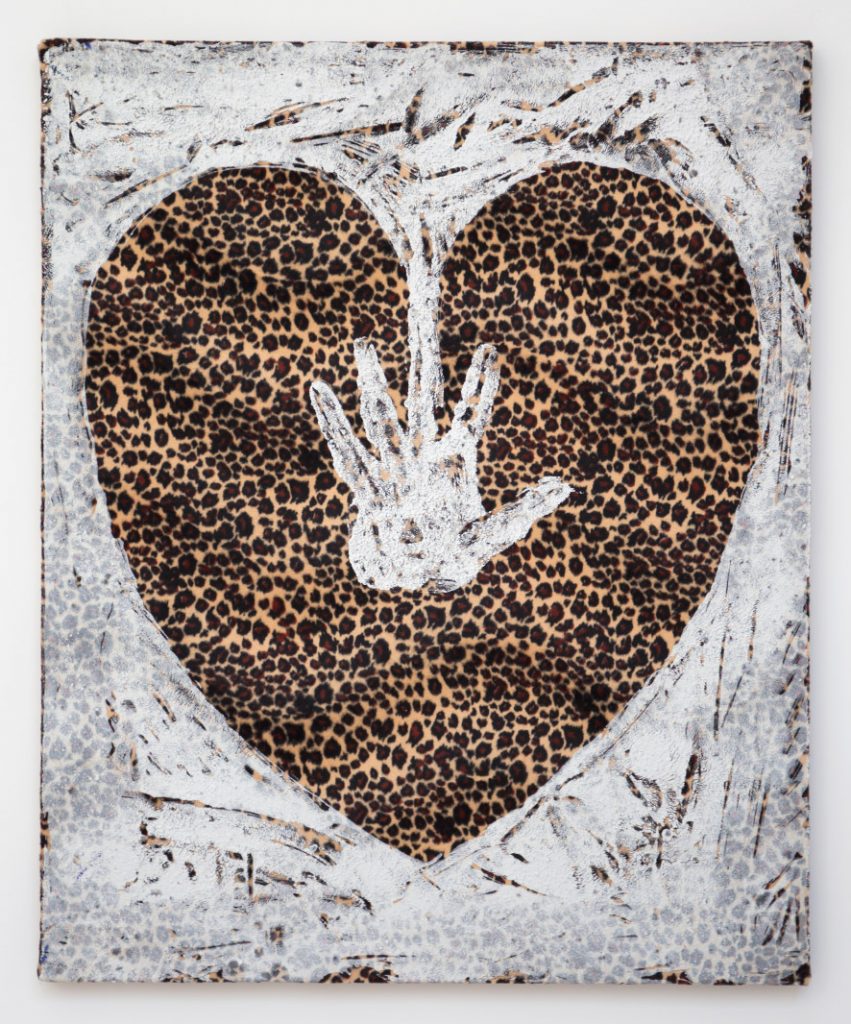 The Spirit Rock News magazine just came out and it features an interview with Phillip Moffitt as he begins to transition out of his role as Co-Guiding Teacher. I am a big fan of Phillip, so of course I was interested in what he had to say, but he was talking about his role as a leader of the Spirit Rock organization, so I wasn't really expecting him to say anything of particularly relevance to me.
I was wrong.
Phillip is asked: "You came into this leadership role with decades of experience as an educational and business leader; how have the special qualities of this particular role affected your own experience of leadership?"
Phillip answers: "The more one lets go of what one wants, the more effective one is as a leader in this community."
[Given my new role as a Community Dharma Leader, this got my attention.]
Phillip continues: "…As an entrepreneur, I was the leader of a small team who made fast, decisive decisions; this did not involve a slow consensus process. I had to let loose of my style of decision-making and surrender to the consensus process that we go through here. Being willing to spend my time in such a process required a new orientation to leadership, and new priorities.
"Friends would ask; why are you willing to spend the time? To be fully revealing, for the first few years it was a struggle. At Spirit Rock, a leader does not so much "make their mark," as they have to continually hold the values and possibilities for how the organization can function and how its people skillfully relate to one another and develop as practitioners.
"Over time, I realized this required more of a nurturing heart quality than the dynamic quality of my previous style of naming what was needed and implementing it. To my surprise, this shift in perspective turned out to be the "why" — the very act of leading in this manner and the change required was the reward.
"I would describe it as a two-decade practice of "letting go" of being the strong, decisive leader with clear views, and instead leading by building a common view through kind attention.
"Such a practice was not my goal. I was not initially suited for such a role. I had no idea how much wisdom comes from kindness, patience, and just letting go.
"And yet that's how it ended up–a kind of renunciation of the way I related to the world that had previously allowed me to survive a challenging childhood and to thrive on a large worldly stage."
***
Wise advice, Phillip. I recognize myself in your story. May I learn from your experience. May I take these words to heart.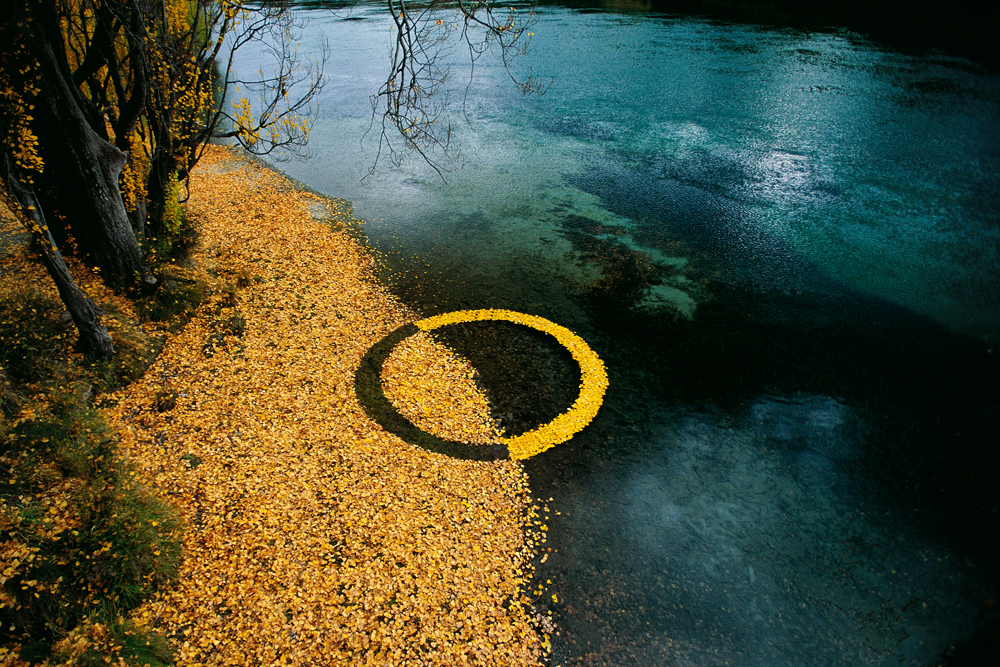 Last night our Dharma Book Group had a great discussion about this line from In the Buddha's Words, by Bhikkhu Bodhi:
"For Early Buddhism, the ideal householder is not merely a devout supporter of the monastic order but a noble person who has attained at least the first of the four stages of realization, the fruition of stream-entry."
We don't talk much about stream-entry in our weekly sangha, so I thought it might be helpful to post this explanation of what that is, again by Bhikkhu Bodhi from In the Buddha's Words:
"The stream-enterer abandons the first three fetters: identity view, that is, the view of a truly existent self either as identical with the five aggregates or as existing in some relation to them; doubt, about the Buddha, the Dhamma, the Sangha, and the trainings; and the wrong grasp of rules and observances, the belief that mere external observances, particularly religions rituals and ascetic practices, can lead to liberation.
"The stream-enterer is assured of attaining full enlightenment in at most seven more existences, which will all take place either in the human realm or the heavenly worlds. The stream-enterer will never undergo an eighth existence and is forever freed from rebirth in the three lower realms–the hells, the realm of afflicted spirits, and the animal realm."
To which I would like to add these words from the Buddha:
If this were not possible, I would not ask you to do it.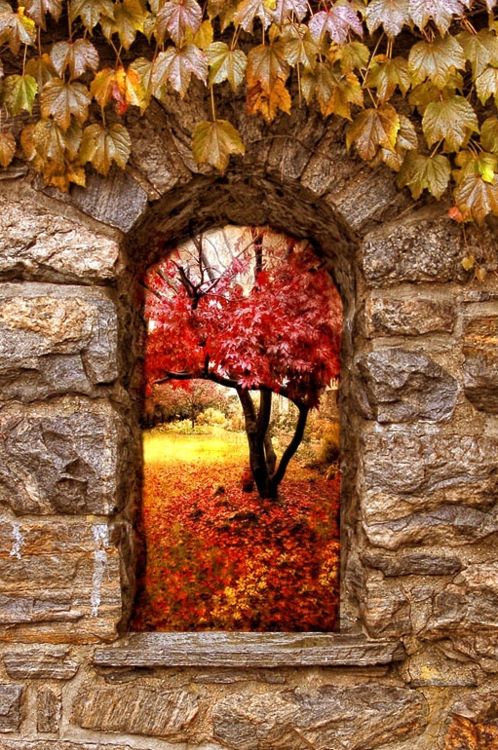 Coleman's Bed (excerpt)
by David Whyte
Be taught now, among the trees and rocks,
how the discarded is woven into shelter,
learn the way things hidden and unspoken
slowly proclaim their voice in the world.
Find that far inward symmetry
to all outward appearances, apprentice
yourself to yourself, begin to welcome back
all you sent away, be a new annunciation,
make yourself a door through which
to be hospitable, even to the stranger in you.
See with every turning day,
how each season makes a child
of you again, wants you to become
a seeker after rainfall and birdsong,
watch now, how it weathers you
to a testing in the tried and true,
admonishes you with each falling leaf,
to be courageous, to be something
that has come through, to be the last thing
you want to see before you leave the world.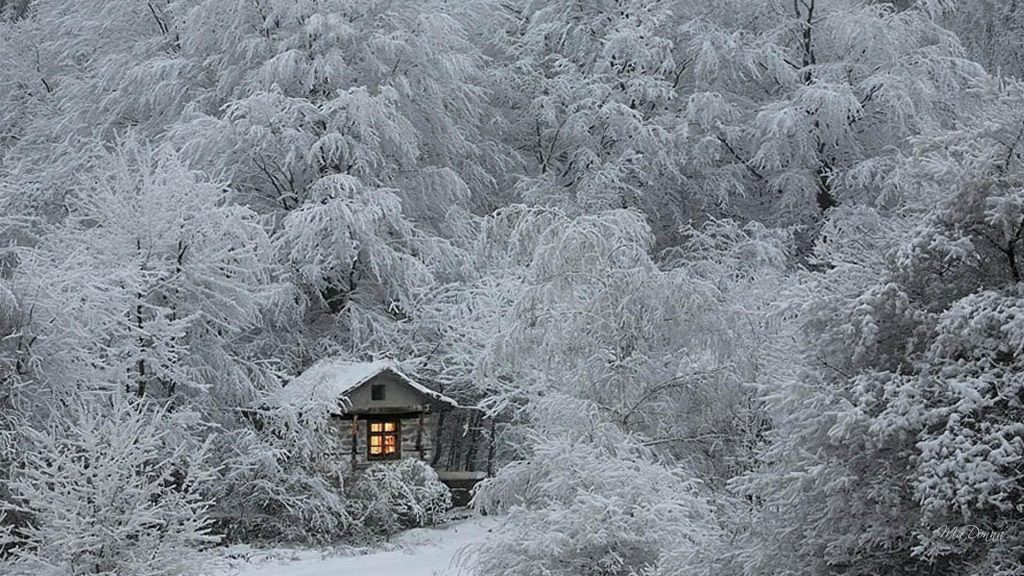 A couple of weeks ago one of my dharma buddies sent me this quote from Ajahn Sumedho, which I had in my files, and which featured prominently at the Nature of Awareness retreat I posted about yesterday, which made me take it out and look at it again. Which I am very glad of. Because it was exactly what I needed to be reminded of today. (thanks, Alice)
Awareness is your refuge:
Awareness of the changingness of feelings,
of attitudes, of moods, of material change
and emotional change:
Stay with that, because it's a refuge that is
indestructible.
It's not something that changes.
It's a refuge that you can trust in.
This refuge is not something that you create.
It's not a creation. It's not an ideal.
It's very practical and very simple, but
easily overlooked or not notice.
When you're mindful,
you're beginning to notice,
it's like this.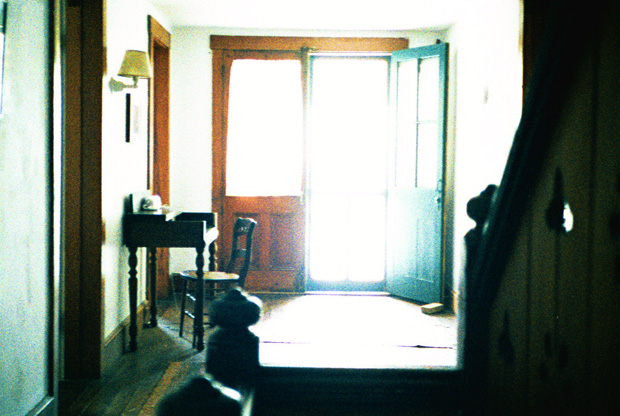 I've been re-listening to talks from several of my favorite retreats from the past couple of years, and I came across a wonderful exercise that I had forgotten about from the 2015 retreat for experienced students on The Nature of Awareness.
We were instructed to break up into groups of two, and to sit facing each other. One person in the group would begin the exercise by saying "I am…." followed by whatever came into that person's mind at the moment. For example, I might say: "I am…a woman."
Then the second person would pause for a moment, then respond: "Not that. Not only that."
Then the first person would do it again. For example: "I am…. nervous about doing this exercise." And the second person would pause again, and then say: "Not that. Not only that."
It went on like that for about 10 minutes. (And then the rolls were reversed.)
It sounds trivial now, as I write this, but at the time, it was not. At first it was awkward, and then unsettling, and then quite liberating!
This all came back to me as I was listening to the tape (which, unfortunately, is only available to those who were on the retreat). I can feel a loosening even now as I'm remembering it. How profound it was to keep naming/characterizing myself as something…something that was true, at least at that moment…and then to have it released ("not that") and to be given an opening into something way beyond that ("not only that").
Try it! Even if it's just with yourself. (Whoever THAT is!)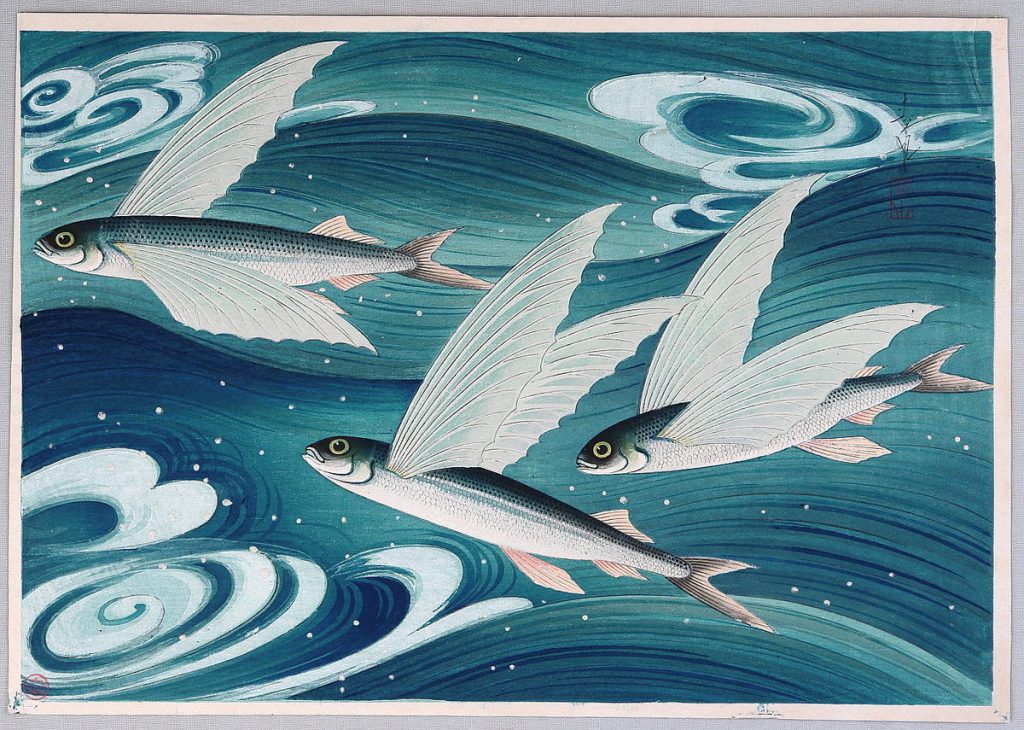 Acequia
by Mark Nepo
Only when the fish let go
their dreams of having arms
did they grow their magnificent fins.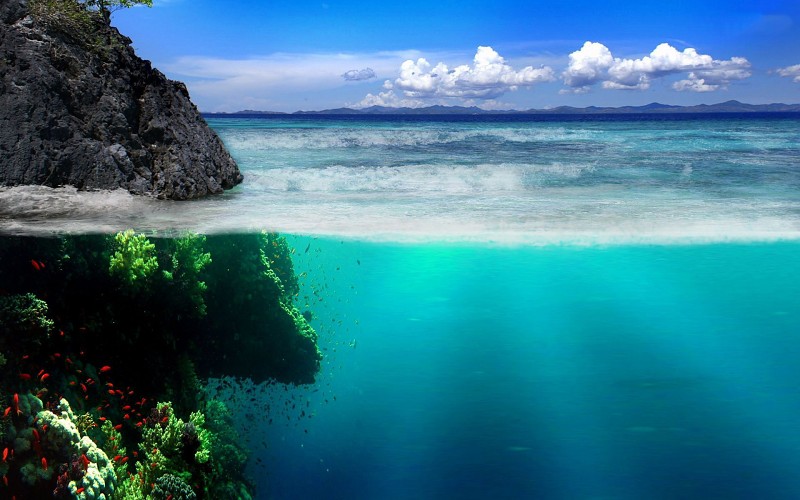 Advice that's Hard to Take
by Mark Nepo
When you pace at the edge of life,
worried and afraid, mount your will
like an arrow of salt
and plunge into
the ocean of experience.