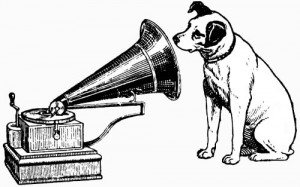 Last night the Dharma Seed KM Group listened to a great talk, given by Joseph Goldstein during the second half of the 3-month retreat at IMS (going on right now), in which he answers several excellent questions (submitted in written form) from some of the people at the retreat.
The questions are:
(1) What is the difference between mindfulness, awareness and consciousness? And how can we practice seeing these as not self?
(2) Is this all there is….getting lost in fantasy, coming back to this seat, meeting the hindrances, coming back to the various vibrations and weird pressure sensations of the body? Everything feels empty, like it's really just the six sense doors over and over…even out in real life, there's no role or position or partner or adventure or success or house or anything outside of this. No matter what, it's just the six sense doors. Frankly it's feeling depressing and I've been feeling it for a year now. I feel this sense of grief and sometimes rage and am desperately wanting it to be something more than empty. But it's said that the joy is in the emptiness. Can you help me/us feel that's true or possible?
(3) Sometimes I feel so much joy I want to start skipping, but I fear it would disturb others. Should I just skip? Or is this not appropriate? 
(4) I am a 3-month yogi. During the course of the retreat, I have gotten insight from direct experience that when tormenting mind states arise, it is based on either something that happened in the past or something that may happen in the future. At first these tormenting states would sweep me away for a day or two. I couldn't even recall that it was impermanent. Now as of the last two times these states arose, there is greater space and awareness that this too will pass…that its nature is impermanent. How long do tormenting mind states continue to arise? What is their purpose? Are they a regular part of practice? Aside from doing no harm, noting, seeing its impermanence, metta and forgiveness, are there any other tools to use to get free from these states of mind that indeed torment?
(5) In the Satipatthana Sutta, there is a lot of talk about observing things internally, externally or both internally and externally. What constitutes an internal observation? What constitutes an external observation? What is the significance of this distinction?
(6) When doing Forgiveness Practice, when is it appropriate to ask the other person to actually forgive you instead of just saying the phrases in your head?
(7) Suppose re-birth really happens and accept it…there is no me, no mine, no myself. Who or what gets reborn?
(8) Who and what is the "managing unit" that seems to be behind the decisions? There is some managing agent that decides to go fishing for enlightenment…or whatever fish is chooses to go fishing for. Or to have a sitting or walking meditation…or to walk slow or fast…and where to turn the attention to….or to ask this question. Who is this agent?
Interested in the answers? Listen to what Joseph has to say here.