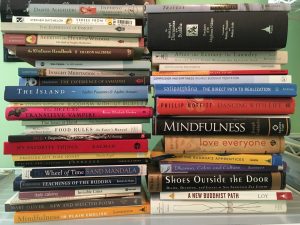 At the River Clarion (continued)
by Mary Oliver
6.
Along its shores were, may I say, very
intense
cardinal flowers.
And trees, and birds that have wings to
uphold them,
for heaven's sakes–
the lucky ones: they have such deep
natures,
they are so happily obedient.
While I sit here in a house filled with
books,
idea, doubts, hesitations.