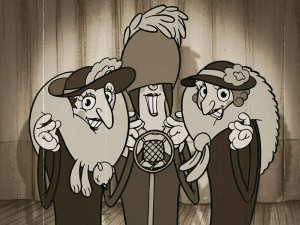 Last night, as part of getting ready to sit the March month-long retreat at Spirit Rock, I listened (again) to another great talk by Guy Armstrong, given at the start of the February month-long retreat that's going on at Spirit Rock right now.
There was so much that I found helpful, inspiring and encouraging in this talk that it's hard for me to choose what to post, but here goes:
Guy said that he has come to the conclusion that everything we do in practice — and everything that any of the teachers are ever trying to help us develop — is aimed at one of these three things:
(1) Brightening the Mind
(2) Finding Inner Peace
(3) Understanding the Nature of Things
He went on to say that Brightening the Mind is what leads to "normal human happiness." We do this by practicing generosity (dana), ethical conduct (sila), and lovingkindness (metta).
He said that Finding Inner Peace (samatha) and Understanding the Nature of Things (vipassana) are what lead to Liberation (nibbana).
He said a lot more about all these things. And he said it in such a delightful way! It's a terrific talk. Click here to listen.