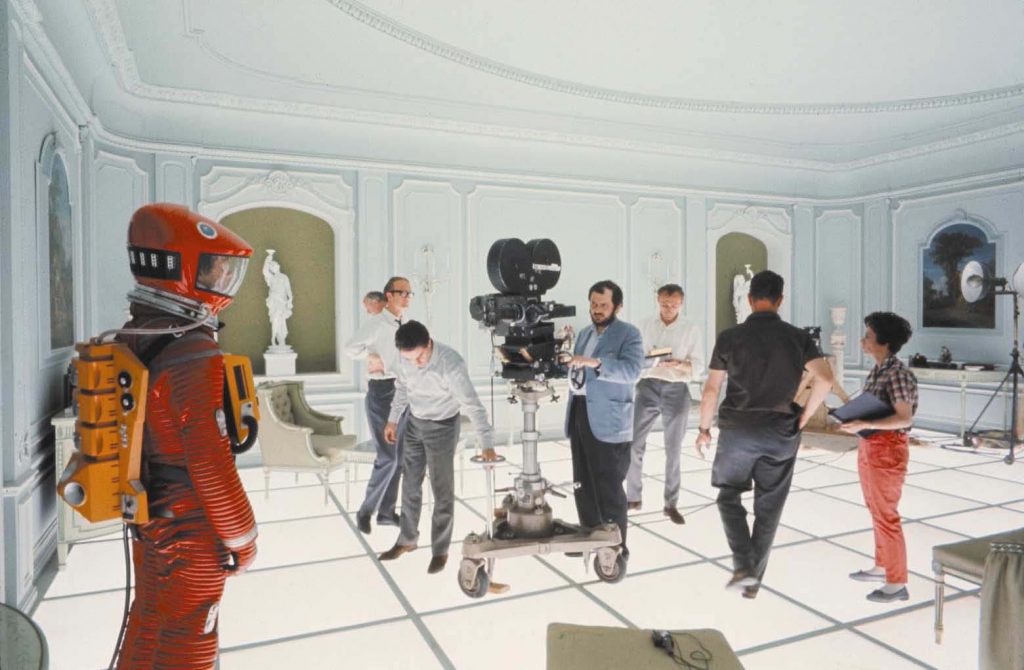 My God, It's Full of Stars (continued)
by Tracy K. Smith
4.
In those last scenes of Kubrick's 2001
When Dave is whisked into the center of space,
Which unfurls in an aurora of orgasmic light
Before opening wide, like a jungle orchid
For a love-struck bee, then goes liquid,
Paint-in-water, and then gauze wafting out and off,
Before, finally, the night tide, luminescent
And vague, swirls in, and on and on…
In those last scenes, as he floats
Above Jupiter's vast canyons and seas,
Over the lava strewn plains and mountains
Packed in ice, that whole time, he doesn't blink.
In his little ship, blind to what he rides, whisked
Across the wide-screen of unparceled time,
Who knows what blazes thorough his mind?
Is it still his life he moves through, or does
That end at the end of what he can name?
On set, it's shot after shot till Kubrick is happy,
Then the costumes go back on their racks
And the great gleaming set goes black.
***
(to be continued)