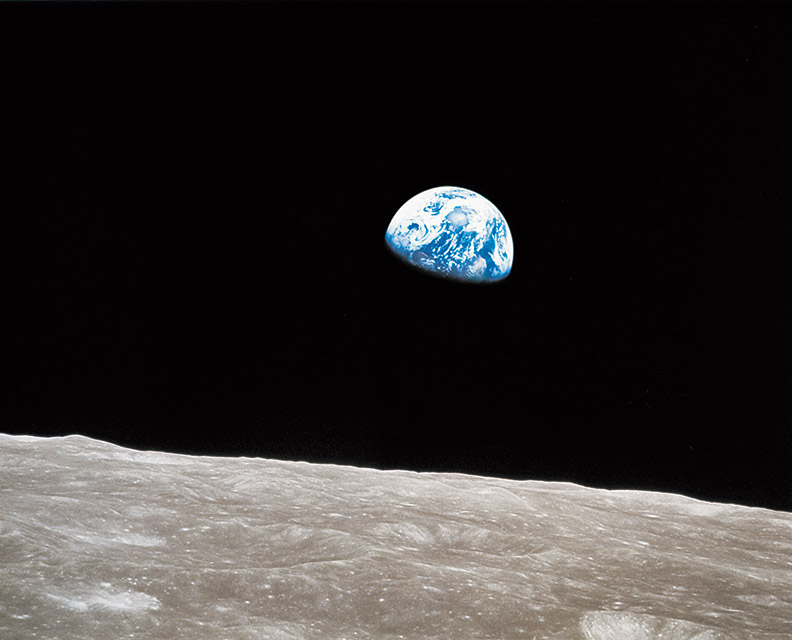 My God, It's Full of Stars (continued)
by Tracy K. Smith
2.
Charlton Heston is waiting to be let in. He asked once politely.
A second time with force from the diaphragm. The third time,
He did it like Moses: arms raised high, face an apocryphal white.
Shirt crisp, suit trim, he stoops a little coming in,
Then grows tall. He scans the room. He stands until I gesture,
Then he sits. Birds commence their evening chatter. Someone fires
Charcoals out below. He'll take a whiskey if I have it. Water if I don't.
I ask him to start from the beginning, but he goes only halfway back.
That was the future once, he says. Before the world went upside down.
Hero, surviver, God's right hand man, I know he sees the blank
Surface of the moon where I see a language built from brick and bone.
He sits straight in his seat, takes a long, slow high-thespian breath,
Then lets it go. For all I know, I was the last true man on this earth, And:
May I smoke? The voices outside soften. Planes jet past heading off or back.
Someone cries that she does not want to go to bed. Footsteps overhead.
A fountain in the neighbor's yard babbles to itself, and the night air
Lifts the sound indoors. It was another time, he says, picking up again.
We were pioneers. Will you fight to stay alive here, riding the earth
Toward God-knows-where? I think of Atlantis buried under ice, gone
One day from sight, the shore from which it rose now glacial and stark.
Our eyes adjust to the dark.
***
(to be continued)